Growing up, the only time I ever heard the words "allowance" were when they came out of my friends' or their parents' mouths.
Having two siblings before me who had gone through the same channels, it didn't come as a surprise to me when my parents let me know I would have to start looking for a job. I was a part-time cashier and barista for both my junior and senior year of high school.
There's definitely two distinct sides to the argument of whether or not your teen should work during high school, and looking back on it I can draw both pros and cons from my own experience.
PS: Since you are reading this… we are assuming you a proactive parent wanting college & career success for your child!
We want to help you further by sharing the # 1 skill your teenage student needs to have a successful career among other college & scholarship tips in our next live webinar!
Click here to register for FREE! 🙂
Pros of working in high school
As of October 2014…Youth enrolled in high school had an employment rate of 18 percent.
The following are different skills and attitudes that students can obtain early on from working in high school.
1. Gain Interpersonal and Communication Skills
Knowing how to effectively communicate and work with others towards a common goal is essential to success in any business environment.
While in most jobs it is essential that you have a pre-determined degree of knowledge, technical expertise and skill, without interpersonal skills you certainly will struggle with those all-important relationships. These struggles can negatively impact your career as well as your ability to function as part of a team. Most jobs today require that you be able to engage others, both internally and externally and it's your social skills that can make all the difference.
In most jobs, you will be one member of a team. Whether this be your coworkers, or your employees, you will need to utilize interpersonal communication skills both to preserve the harmony of the workplace and to ensure that you reach your goals and objectives.
2. Build your resume early on
For most people, their first job will be something part-time and unspecialized. This is because in high school, most of us have little to nothing to put on our resumes that would qualify as actual work experience.
A lot of high schoolers will have jobs as babysitters, fast-food and grocery cashiers, delivery men and women for restaurants, etc. These types of jobs usually pay minimum wage, and rarely require a college degree (hence the reason high schoolers apply to them).
However, these are still real jobs with real pay, and your student can put them on their resumes. That can make a world of difference when it comes to applying to a more specialty job later on, because future employers will see:
Your student held a position for a certain amount of time
Your student has experience working with others in a professional environment
3. Develop a work ethic
Taking pride in what you do is a big part of success.
In a surprisingly profound speech at the 2013 Teen Choice Awards, Ashton (Kris) Kutcher highlights 3 key ideologies for teens to follow in life.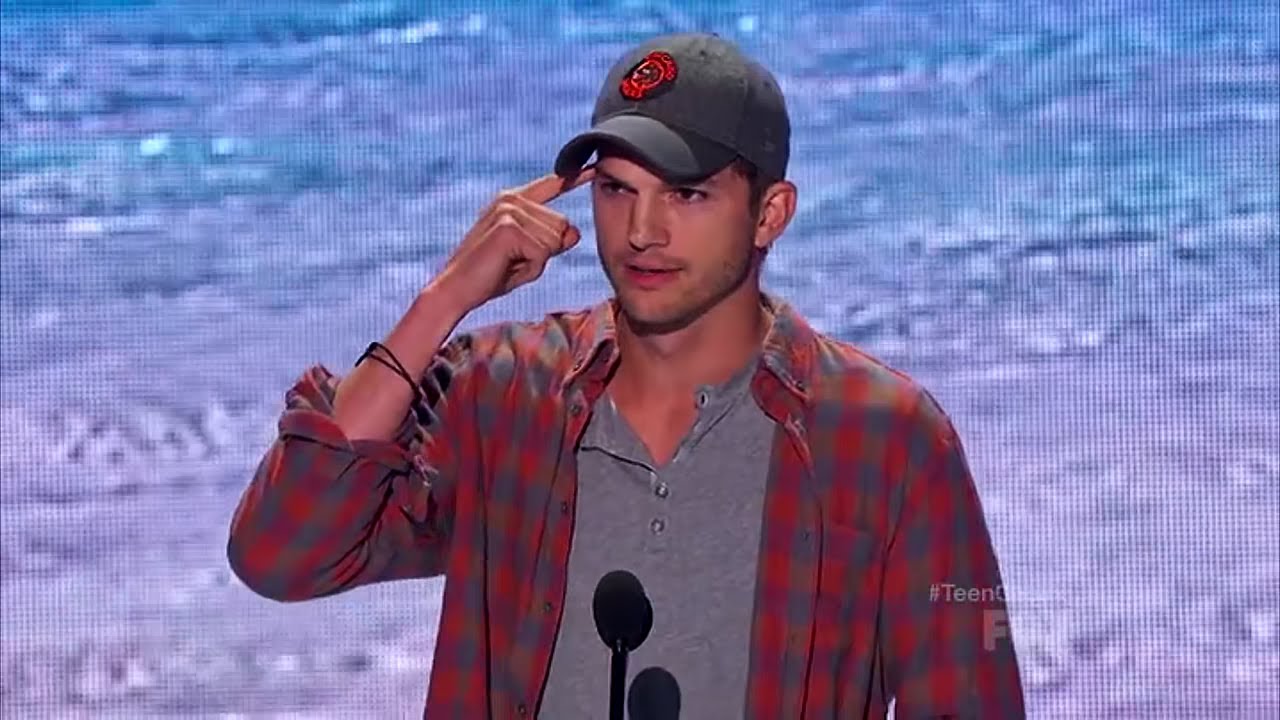 In one of my favorite lines of the speech, Ashton makes another point about having a strong work ethic.
I never had a job in my life that I was better than… Opportunities look a lot like work.

Ashton Kutcher
Your teen may not be passionate about selling frozen yogurt, or selling discount retail, but they can still draw from the benefits of doing their jobs well.
Working their way upwards towards better things is a humbling experience that can help your teen appreciate and excel in future jobs.
4. Learn the value of a dollar
Imagine this: It's graduation day.
Your high schooler approaches you in their graduation cap and gown, a diploma in one hand. They flash you a big smile and wrap their arms around you and say "Thanks for everything!"
Everyone works — it's a part of life. But more often than not, the only way for someone to truly understand what it means to spend a lot or a little money is by earning money themselves.
It's not just about your teen recognizing the sacrifices YOU'VE made for them, but them understanding how to be smart about what they spend and knowing that money is earned, not granted.
This is a HUGE reason why in our year-long mentoring programming we offer a summer finance class to help students understanding budgeting, investing, and more!
We even recently did a podcast where a financial advisor gave tips to teens! Listen to it on the way to school by clicking here!
5. Time Management
I'm a full-time college student with 2 jobs. I can honestly say if I hadn't learned how to manage my time effectively early in life, I would not be able to handle 18 credits on top of 30-40 hours a week — and that's not including my social life!
Part of growing up is having a schedule and staying on top of it. By taking a job in high school, your teen can get a feel for what that is like before they hit college. As a result, they may be able to take on more responsibilities and credit hours, and experience the benefits of both!
Cons of working in high school
1. Increased stress
High school can be a very stressful time in itself. There is a lot of pressure for high school students to excel academically, and with college admissions seeming more competitive than ever, many students feel they must go above and beyond to even have a chance at getting accepted.
"What I did was cut out sleep… I had kind of a panic attack in spring of junior year. I honest to God went into therapy to work on my anxiety about the math, because for the amount I worked, my score should have been higher."
With so much stress already placed on high schoolers to succeed in their courses and exams, adding 20 hours a week of dealing with difficult customers and juggling responsibilities could tip things over the edge.
Worse, stress is proven to have lasting effects on our health.
In the short term it can cause anxiety; over long periods of time, elevated levels of stress hormones can degrade the immune system, cause heart problems, exacerbate respiratory and gastrointestinal issues, and bring on chronic anxiety and depression.
2. Distraction from academics
Even after the last customer finished their meal and left for the night, I was the one who had to vacuum and mop the floors, clean the booths, and prep for the next day's rush of hungry people.
Staying late at work meant I wasn't at home studying for exams, or reviewing math problems I didn't understand. It also meant that the next day, I was tired and arguably less focused on the new material I was learning in class.
Keep in mind though… elite colleges look at more than just if your student has a 4.0 GPA and perfect SAT/ACT test scores. They want you to have a SPIKE! 
If you are interested in learning how to develop this spike click here!
3. Cutting childhood short
For most of us, once we start working, we will work for the rest of our lives. High school is a confusing time wedged in-between the last of one's childhood and the beginnings of one's adulthood.
At 21 years old, it's hard for me to remember the last time I woke up without obligations for the day, the week, the month, the year. And sometimes I do wonder about how it would have felt to have had just a couple more years of freedom before I started "adulting".
Student Sarah Rodeo from the article I quoted earlier has a similar notion about spending all her time securing her position at an elite university in high school.
"I'm still not sure how I feel about using all that time prepping instead of playing the piano, playing with my little brother and sister, or seeing my friends."
How to decide
All of the following are questions you should ask before encouraging your high schooler to take a job:
Does your student want to work?
What's their current stress level?
What's the need?
Is the job in line with their future career/will help them get there? 
Conclusion
As you have seen, there are both things to be gained and potential consequences from having a job in high school. To review, here were the pros and cons we discussed:
Pros:
Gain interpersonal and communication skills
Build your resume early on
Develop a work ethic
Learn the value of a dollar
Time Management
Cons:
Increased stress
Distraction from academics
Cutting childhood short
Does your high schooler have a job? How has it helped or challenged them? Tell us about it in the comments below!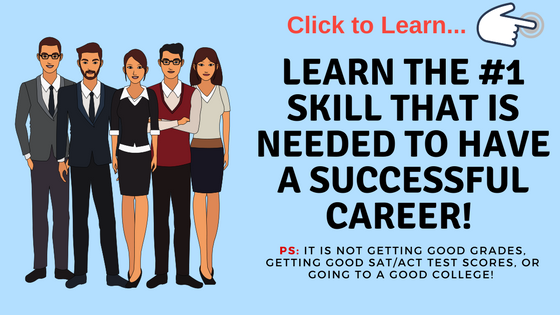 The following two tabs change content below.
Renae is a marketing/media specialist, graphic designer and advocate for holistic health. Currently earning her BA in Design Management at Arizona State University with a minor in Media Analysis and Certificate in Marketing, Renae is also a Marketing Project Coordinator for the Arizona State, Sun Devil Fitness Complex in Tempe. She is passionate about learning, helping others, marketing, and holistic health.
Follow her on Twitter:
@renaehintze
Professional Profile:
LinkedIn
Latest posts by Renae Hintze (see all)