Have you ever wondered what you can do to get your teenager more motivated and help them discover their passions?
This week we are joined by Dr. Jeffrey Smith, a licensed marriage and family therapist (MFT) of over 21 years. He's also a past infantryman, sniper, and fighter pilot for the US Marine corps. Dr. Smith specializes in the area of performance enhancement strategies for…
athletes, business professionals, members of the U.S. Military and other performers.
In this episode, Dr. Smith shares his expert advice on how to get your teenager more motivated, discover their passions and what they can do to thrive in the digital age!
Click here to download this episode.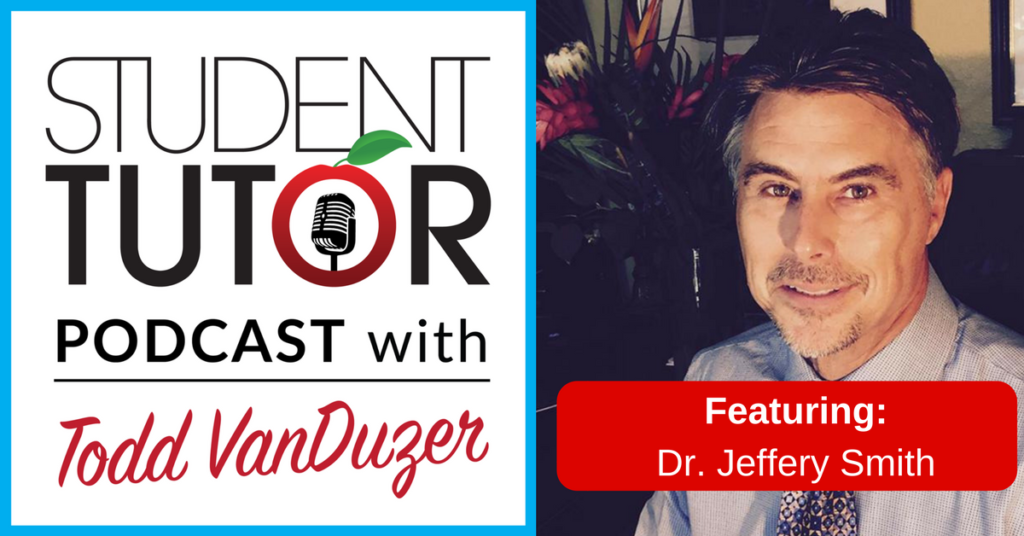 Time Stamped Show Notes:
[0:20] – Introduction / Episode Previews
[1:30] – Todd introduces podcast & guest Dr. Jeffrey Smith (MFT)
[3:00] – Dr. Smith discusses broken systems, why we're on this planet, and being a life-long learner.
[7:00] – Dr. Smith explains why parents are NOT equipped to help their kids & why they need a mentor. 
[8:30] – Identifying your child's passion, meetups, and what to look for in a mentor. 
[10:00] – Short Musical Break.
[10:30] – Following your curiosity. 
[11:00] – Dr. Smith shares his CRAZY history as a sniper and pilot, plus tips on purpose and self-identity. 
[13:00] – Life changing moments that change your life's course. 
[15:30] – Dr. Smiths #1 takeaway for parents.
[18:00] – The key to world peace according to Dr. Smith.
[19:00] – Episode Wrapup & Outro
3 Key Points:
1. Life goes by too fast to get stuck in any one thing (career/hobby/trade)!
Constantly be looking 5 to 10 years ahead… Be a LIFE-LONG learner and evolve with the times! 
2. Focus on what your student likes to do for "play" and identify how that can grow into a passion and career, then find the greater "category" of that interest.
Ex. Video Games -> Computer Programing -> Technology
3. LOVE and accept your kids for who they are… don't force them into a lifestyle or path that doesn't suit them.
Accept that most parents are not equipped to help their children with THEIR goals, then find them a mentor that is currently active and working in the field of your student's interest. 
Resources:
Dr. Jeffrey Smith Official Website
Have You Seen The Student-Tutor Van?
"Let's Spark Bright Futures" Facebook Group
Let's Spark Bright Futures!
Student-Tutor Mastermind Program
—
The Student Tutor Podcast
Copyright © 2017 by Student Tutor
Produced by: Todd VanDuzer & Cody Mack
Recording by: Todd VanDuzer
Music & Editing: Cody Mack
Sponsorship & Interview Requests: [email protected] 
The following two tabs change content below.