Online Tutoring Jobs!
Work with a purpose. Be a part of a dedicated team. "Let's Spark Bright Futures!"
Qualifications – who we are looking for?
Current college students or recent grads with a GPA of 3.0 or better.
New teachers who want some part-time after school work.
Must have prior in-person or online tutoring experience with 6th-12th grade students.
Strong math skills and the ability to explain difficult concepts for 6th-12th grade.
Have a clean record! We run a background checks.
Embody our core values. (see image to the right)
SAT tutors must have a 700+ score per section. ACT tutors 30+ per section. (If scores are misplaced or outdated, you can take a free online test to show this qualification)
Please note: Tutors are independent contractors, not employees.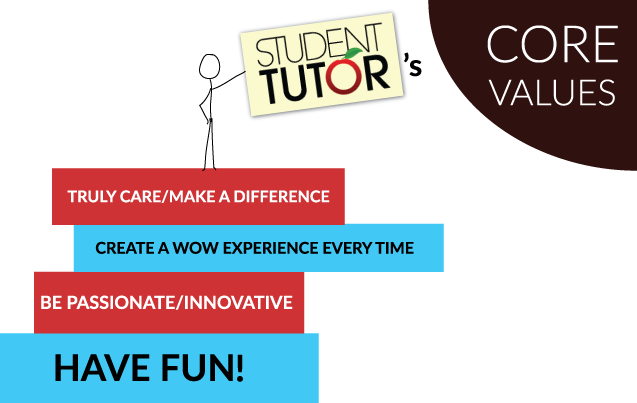 Math Tutors – Precalculus or higher
SAT/ACT Tutors – Must score in top 95%
Science Tutors – chemistry, biology, & physics
Step 1: Student Enrolls
We do the leg work and find K-12 students in need of online academic & SAT/ACT prep tutoring.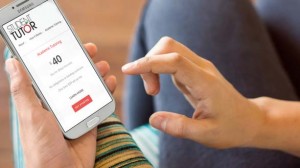 Our top-tier marketing team ensures parents learn about our amazing service through a strong digital presence, free, high-quality content, and active participation in local communities.
Step 2: Strategy Session
Expert academic advisors collaborate to determine the student's starting point, goals, and plan of attack.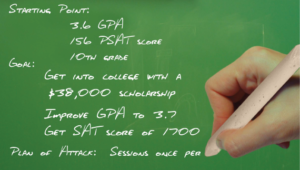 Together, we lay out a plan to help students take the right classes, raise their GPA's and test scores to meet college requirements, and maximize scholarships! You are a part of this team.
Step 3: Get Started
We notify you of the student's goals and recommend a general plan of attack. Then, you work your magic!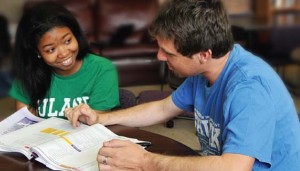 Using your expertise and tutoring skills, you help the student reach the milestones needed to achieve their college and scholarship goals.
Step 4: Transparency & Accountability
Using our online discussion platform, everyone is kept in the loop with the student's progress and achievements.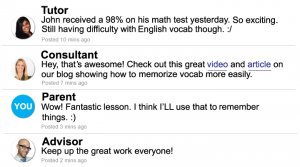 To ensure you and your students are successful, we keep an eye on the whole process. We love open and proactive communication. If you need help, we're there for you!
Step 5: Success!
You get to build relationships with students, watch them grow under the guidance of your expert assistance, and help them achieve their dreams. Every session (with the right attitude) is fun and rewarding. It's like volunteering to be a helpful, positive role model…. and, there's a bonus — you get paid for it!

Using your expertise and tutoring skills, you help the student reach the milestones needed to achieve their college and scholarship goals.
Student-Tutor Success Team

Team Leader
Calls to set you up with new students (your best friend)! Checks in periodically to make sure everything is running smoothly.

Academic Advisor
Helps establish student's goals and plan of attack. Meets every 2 months with family. Keeps you updated on new insights.

YOU! – The Tutor
The team M.V.P.! You are the student's personal success coach, dedicated to helping them achieve more than they thought was possible.
Great Pay!
Get competitive hourly pay for K-12 tutoring and SAT prep, often while working from home!
Complete Transparency & Support
We are all about teamwork to support you as you make a positive academic difference. Our easy-to-use discussion platform keeps everyone in the loop.
Control Your Schedule
Flexible hours — work around your schedule! You tell us what you want to tutor, when, and for how many hours per week.
Resources & Tools
We provide platforms for online tutoring, a website JUST for tutoring resources, and we're happy to offer tips when needed (just ask!)
Team Building Meetings
We take our core values seriously… even "to have fun!" With your input, we plan semi-annual team virtual meet ups to get to know one another and have fun!
Tutor Network
All our tutors consist of the future doctors, engineers, lawyers, teachers, and leaders of tomorrow! Get to know each other: share, learn, and help each other reach your life goals!
What is unique about working for Student-Tutor?
We care for your success just as much as our students!
SMART Goal Development: All active tutors submit their SMART life goals (specific, measurable, attainable, realistic, timely).

Accountability: Imagine being part of an exclusive facebook group of other super qualified tutors who share updates on the progress of their personal goals! Stay motivated, get stoked, and share your success with everyone!
Our tutors are the future doctors, lawyers, teachers, engineers, and leaders of tomorrow! "Together Let's Spark Bright Futures"!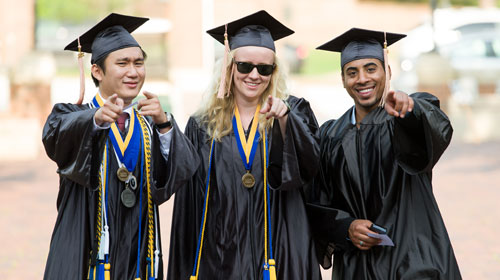 Tutors love working with us!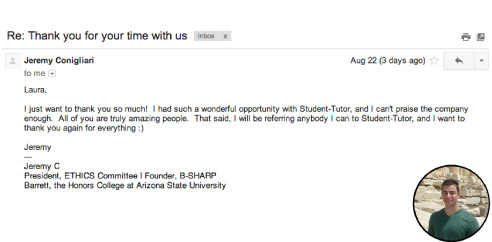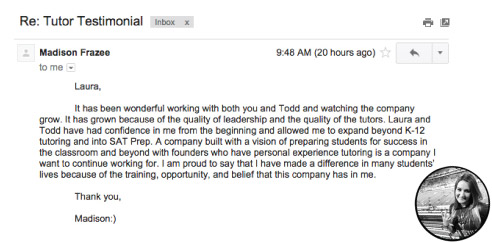 Families across the country trust Student-Tutor to "Spark Brighter Futures" for their students.