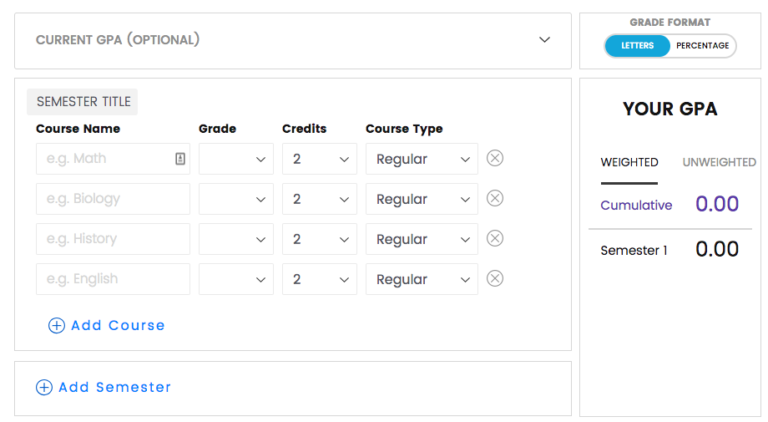 High School GPA Calculator! 
Quickly Calculate Your High School GPA, Discover Ways to Improve Your Grades, and Increase Your College and Scholarship Potential! (Free High School GPA Tips & Tools Provided!)
Helpful Articles & Resources (Click) > 
High School GPA Calculator Pro Tips:
For most accurate results, please insert all high school semesters and only core classes.

Focus on increasing your unweighted GPA vs. your weighted GPA. The majority of colleges only look at your unweighted GPA.

Every high school is different when calculating your GPA. Colleges prioritize your unweighted GPA and strength of your curriculum. We give all honors & AP classes 1 extra point and then give you a strength of curriculum score.
High school GPA calculator coming in soon! Please check back shortly!
For now, check out our blog article on how to calculate and improve your GPA by clicking here!
Below is a mock up image of what our high school GPA calculator will resemble when completed.