The title of this article alone probably has you saying "What? Business ideas for teens in high school? I'm just a kid!"
We get it. It's scary to think that you could be starting your professional career tomorrow. But we'll let you in on a little secret:
No one knows what they're doing. Over time, you just get better at making FEWER wrong decisions.
The CEO of Student-Tutor started his first business when he was in 4th grade. It was a small home care business. Then in middle school, he started a tennis stringing machine business.
This was followed by a tutoring company in High School which earned him several scholarships, including the McKelvey Foundation scholarship for $40,000 where they flew him out to Indiana with 100 other High School entrepreneurs across the country!
It's taken a lot of trial and error and hard work to accomplish what he has so far, but he is passionate about what he does, and he got a head start on the career he wanted.
"OK, that's all well and good, but I don't have the money to start my own business or sell my own product!!"
We know. We'd be pretty impressed if you did. In fact, we want to talk to you about exactly that: How to get funding for your business or product and choose one from a number of business ideas for teens.
Let us introduce you to Kickstarter.
What is Kickstarter?
Kickstarter is a website that allows you to create a campaign for your project and accept donations toward making it a reality.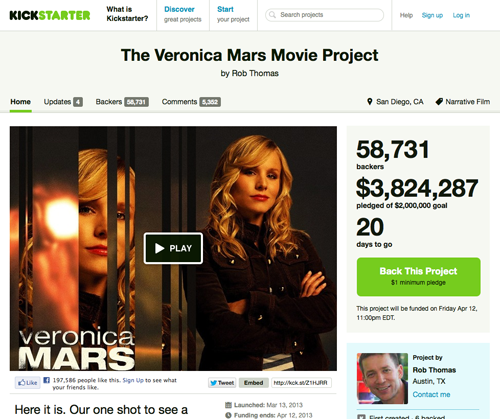 Crowdfunding is perfect for young entrepreneurs, and even a kid in high school, because it's easy. You log in, you create your account, you put all your information about your idea, create a video, and launch it online. Then anybody can pledge your campaign, and once you succeed with your campaign it goes into an account and you have the money.
But before you hop on Kickstarter and launch your campaign — slow down!
Not every Kickstarter campaign is successful. We want to make sure that YOURS is. Just like your GPA and college planning, you need to do some prep work first.
Which leads us to the next section:
7 Steps to be a Successful Teen Entrepreneur
1. Find a Real Problem, and Solve It.
This can be easier said than done, which is why we're going to help you out here and go into a little more detail about how to do this.
Brainstorm Problems
Ever used a product that was confusing to operate, or didn't work quite the way you wanted it to?
What you experienced is called a Pain Point. In that moment, we're guessing you felt frustrated. What you probably don't realize is that at that moment, you ALSO saw a way to do it better.
Through these pain points, products and services are born.
In a class called "Design Entrepreneurship & Society" at Arizona State, instructors Sean Coleman (engineer at TuftandNeedle) and Ward Andrews use an interesting method of brainstorming:
They ask their students to write down different pain points they've experienced on sticky notes and place them on a whiteboard in the front of the room.
I call the technique "visualizing a collaborative conversation". The idea is that some people are introverts and some are extroverts and this gives a playing field for both to share and contribute and discuss.

– Ward Andrews, UX Design Firm Drawbackwards
Other techniques of brainstorming include mind mapping.
Choose a Problem
Choose a problem and follow this flowchart.
2. Map Out Your Solution
Now that you've got your problem, it's time to choose your solution. A solution can be a product or a service.
Questions to ask:
What will you need for your product to be a reality?
How will it be sold, what will it look like, what materials will it be made of, etc.
How much will this cost?


Will you need to raise funds or can you bootstrap the costs yourself?
Write it out. Treat this process like solving one big math problem. Write out all the questions you have and then consider how to answer them.
AND say hello to Google, because the Internet is your new best friend. Which brings me to my next step.
3. Research and Research
When it comes to creating an ideal campaign and getting the most bang for your buck out of crowdfunding, the survey is pretty unanimous — go online.
A senior in High School, Riley Soward is 75% complete with a Kickstart campaign to raise $10,000 for his friend/client, a singer-songwriter who is also a senior.
"I watched around 50 videos from music projects to get ideas for our video and looked through about 100 music projects to get ideas for rewards."

– Riley Soward, 17-year-old music industry businessman
Both Adams and Soward spent a lot of time looking at OTHER Kickstarter campaigns to improve their own.
Questions to ask:
Who would be interested in your product? (This is called your "demographic")
How can you target that market?
What are products like yours doing to market themselves?

Who are your top competitors?
Pay attention to the last one because it's important. You need to know who else is selling something similar to you, and more importantly, you need to be able to explain why YOUR product is BETTER.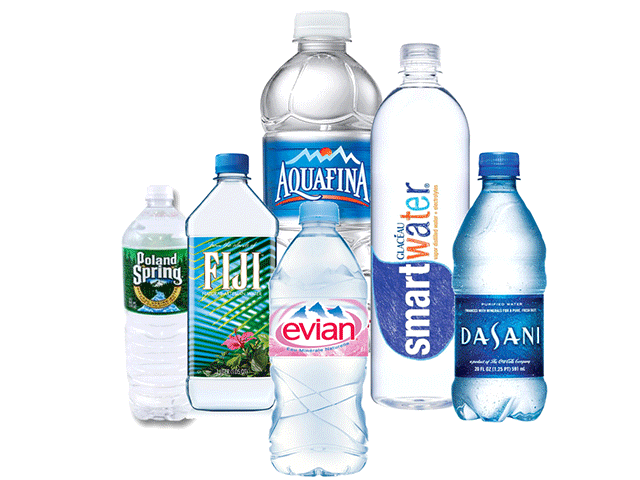 Why should people fund you?

What will it mean for them?
Creating a campaign on Kickstarter doesn't guarantee you'll be funded. Most people don't give out money blindly — they want to give their money to something they believe in… so they need to believe in you.
Following the advice from above, you may want to check out these 10 most-funded Kickstarter campaigns to get a better idea of what you should be doing.
According to an article written by Kickstarter, your campaign should:
Be under 30 days long
Show a detailed budget on your campaign page
Have rewards for people who contribute
5. Do the Prep-Work
We're still not ready for a Kickstarter launch just yet.
You need to get people's attention BEFORE so they're waiting for you to post it. Start promoting the project for 1 month in advance. Do this by:
Telling everyone you know about it

Posting on social media such as Facebook, Instagram, and Twitter

Reaching out to contacts you already have

Reaching out to any friends and relatives

Reach out to bloggers/journalists who may be interested in covering your story and/or promoting you

Using alternative platforms like Youtube and Vine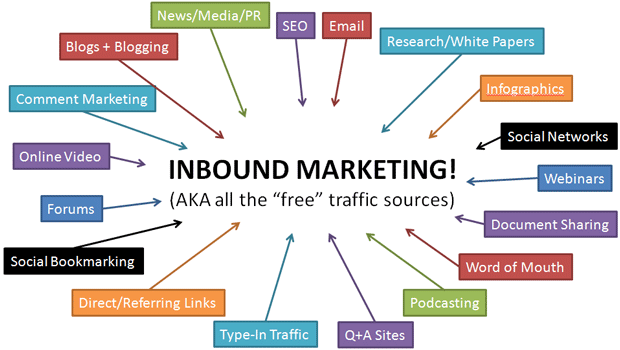 6. Launch!
Houston, we have liftoff.
The work doesn't end here. Make sure to:
Continue seeking promotions for your campaign (reach out to two or more bloggers and websites a day with personalized emails)
Milk your launch
Milking Your Launch
Send out personalized emails to family & friends WHEN you launch notifying them what's going on.

Throw a launch party to show awareness — create a Facebook group, send out email invitations ahead of time.
Finishing the Race
After your launch, you'll want to keep promoting your campaign and reaching out. Use all the methods from Step 3 to reach your funding goals.
Top 5 Business Ideas for Teens
There are a number of business ideas for teens and most of them requires little to no capital. Here are they:
Etsy Retailer
If you are on the creative side , you can market your artworks and crafts on Etsy. This is a very easy way to start a business without having to invest too much time and money.
Social Media Consultant
Since you are young and very much updated on the current trends in social media, why don't you use it to earn some bucks. Many companies pay a good money for servces like this one.
Errand Runner
So you have a lot of free time and your friends and classmates, too. You can convince them to run errands for people and you will be the one who are going to manage them and find clients.
Computer Tutor
Again, living in this generation makes you more knowledgeable on computers and technological devices. There may be some adults out there who needs your help and it's a good chance to show your skills and earn at the same time.
Academic Tutor
The world never runs out of students who need tutoring. This is because more and more difficult topics are being included in the curriculum. You can start a tutoring service and make your high school life more meaningful by helping others.
Here are some extra business ideas for teens if you don't feel like doing the five I mentioned above.
Moving Assistant
Pet Sitting
Dog Walking
House Sitting
Farmer's Market Vendor
Graphic Designer
Blogger
Photographer or Videographer
Delivery Service
Personal Shopper
Conclusion: Business Ideas for Teens
You're on your way to success and you've already done more than the majority of kids your age. Ways to build self-confidence, right?
Crowdfunding your own project in High School is HUGE. It's going to look great on college and scholarship applications. It might even get you a lofty $40,000 scholarship and flown out to meet top 100 high school entrepreneurs across the country like it did for me. And if you look at it from the point of view of the game? Let's just take and try to introduce gaming principles into this topic, as the developers of online games successfully do.
But even more important than that… You'll have a head start on the career you want, and you can only go up from there!
Know any High School students who have used Kickstarter to crowdfund their own project? Do you have an idea for a Kickstarter campaign, product, or service and questions I didn't answer above? Tell us in the comments below!
The following two tabs change content below.
Hello! My name is Todd. I help students design the life of their dreams by ensuring college, scholarship, and career success! I am a former tutor for seven years, $85,000 scholarship recipient, Huffington Post contributor, lead SAT & ACT course developer, host of a career exploration podcast for teens, and have worked with thousands of students and parents to ensure a brighter future for the next generation. I invite you to join my next webinar to learn how to save thousands + set your teenager up for college, scholarship, and career success!
Latest posts by Todd VanDuzer (see all)