I'm guessing you found this page after hours of searching for the best extracurricular activities for Ivy League admissions. Let me congratulate you in advance because, by the end of this article, your chances of getting into your dream elite university is way higher than before.
Yale, Harvard, MIT, Princeton, Stanford, Cal Poly, Duke, Brown … All of these Ivy League universities will tell you that even with a 2.0 GPA, you have a chance of being accepted.
And you do… kind of.
Basically, elite universities are looking for people with an interesting story and unique talents.
Under a holistic admissions policy, a student with a 3.8 GPA might be turned down while an award-winning trumpet player with a 3.0 GPA might get accepted.
One of the strongest elements of your acceptance into an elite university or Ivy League university can be your extracurricular background. So in this guide, we have listed everything you need to know about extracurriculars and other effective advice you can use in order to get admitted. Here they are:
1. Prioritize Your Grades and Test Scores
Think of your GPA and test scores as a critical foundation to your acceptance.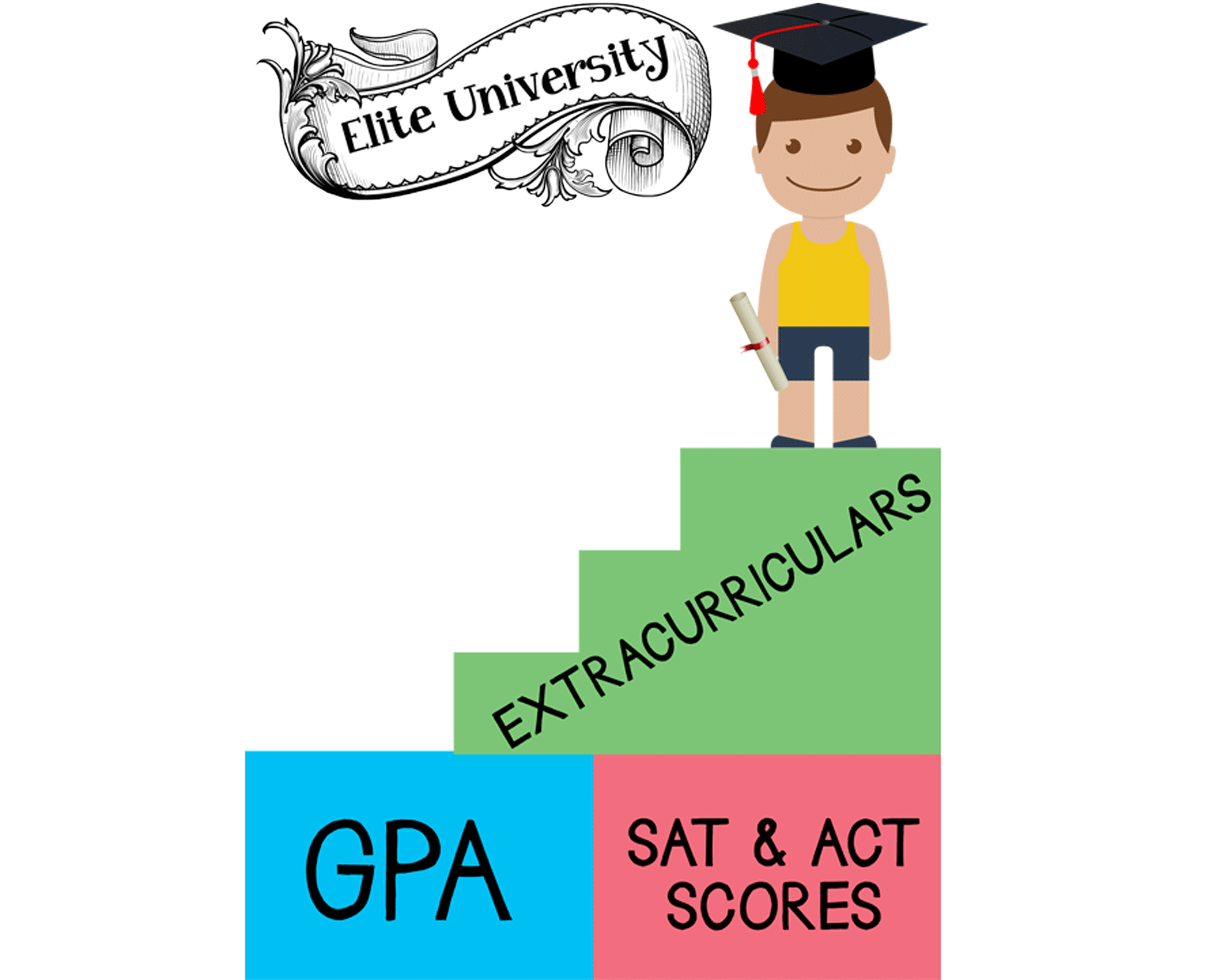 The reality of holistic admissions is that the chances your story alone is more impressive than a pool of 30,000 other students (of which maybe 2,000 are accepted) are slim. What you should do then? You should build a solid foundation for extracurriculars. Here's how you can do that:
Take the SAT, the ACT, or both.
Stay organized by using a planner and/or forming a study group to maintain a high GPA.
2. Establish Your Personal Profile
Who are you? 
Are you a faster reader or runner?
Can you write a beautiful essay paper in an hour or less, or do you struggle to finish essays on your tests and quizzes? 
Are you more likely to know an element on the Periodic Table or the Spanish word for banana?
We've got something to help you with this. It's called a Student Profile.
Fill in the Student Profile worksheet to determine your personality, interests, strengths, and weaknesses. 
Start with Personality.
Take this free personality test.
Fill in the personality type.

In the example above, the personality type was ESFJ-A.
In the boxes under Personality, fill in the letters of YOUR personality type.

What do the letters mean? 
To understand your personality type, hover over the words to the right and a description will appear.
The colored bar with the percentage will move in the direction of the word you are more like. In the example below, it reads 17% Extraverted.

Below the boxes for Personality there is a space for you fill in each of the words that you are most like, and also a short description.

Now we'll move on to strengths.
What are you good at? 
Divide your strengths into three sections:
School Related
Skills
Talents

This last part is probably going to be the hardest. We tend to focus on our best qualities, so it's a little harder to think about what we aren't so good at.
Why are your weaknesses important?
If you hate math because you struggle to solve the problems you're given in class, I'm guessing you wouldn't want to major in math.
Knowing what you don't like is just as important as what you do because it will help you decide which direction you want to take your higher education.
So what are your weaknesses?
Since talents would be considered a positive skill, just concentrate on the other two categories here:
School Related
Skills

Once you've filled these in, you'll be finished with the first part of your Student Profile. Now, we'll move on to the second half: Your Extracurricular Activities.
3. Analyze Your Extracurricular Activities Profile
By now you have a pretty good idea of your personality traits, but we're not quite finished.
The next question to ask is: What do you DO? 
For this section of the Student Profile, we'll be looking at everything that wasn't covered in the Personal Profile. These are your extracurriculars. 
A good rule of thumb for this section: If you have anything you are proud of that you are not sure where to put, just throw it in where it fits best!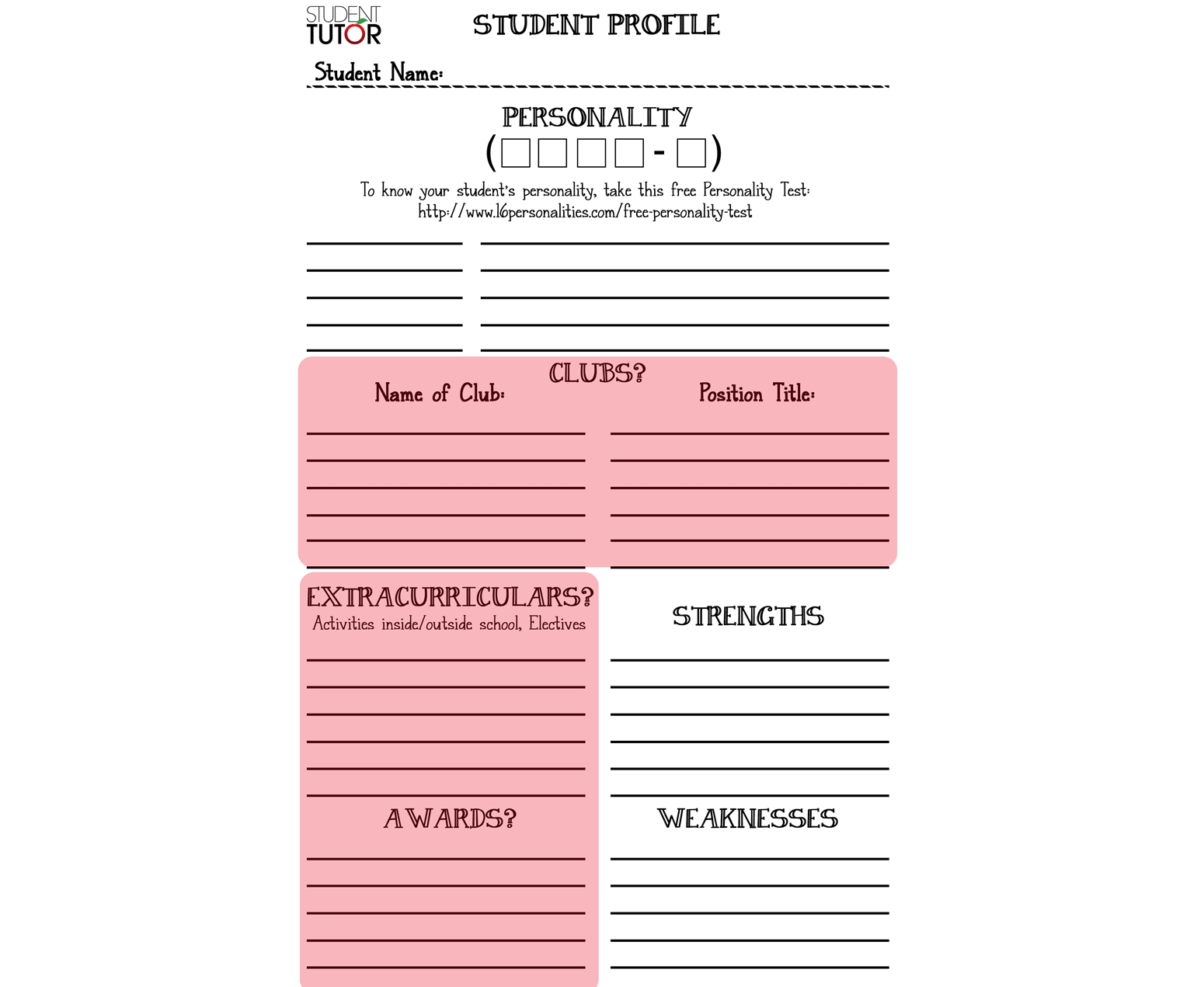 Clubs
First, are you in any clubs or organizations?
If so, what is your position?
Are you a member, an officer…the president? 
Here's an example of some things you could list under "Clubs".

Extracurriculars
Is there anything else you're involved in that isn't part of an established group? 
Do you have any work experience?
Have you taken any electives in school?
Have you done any community service?
Have you played a club sport, or an instrument for a certain amount of time?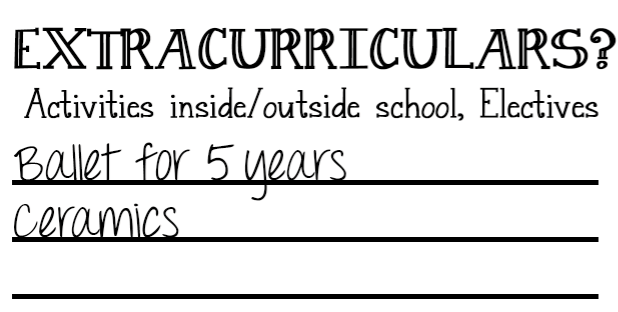 List these things under "Extracurriculars".
Here are the best extracurricular activities for Ivy League admissions:
Academic clubs
Athletic clubs
Volunteer and service-related clubs
Student government
Cultural clubs
Hobby-centred clubs
Arts
Theatre
Dance
School Publication
Debate
You can also check out these articles which discuss college clubs and extracurriculars in detail:
Extracurricular Activities Colleges Like to See
23 High School Clubs to Explore
Awards
Lastly, have you won any awards?
Have you been offered scholarships?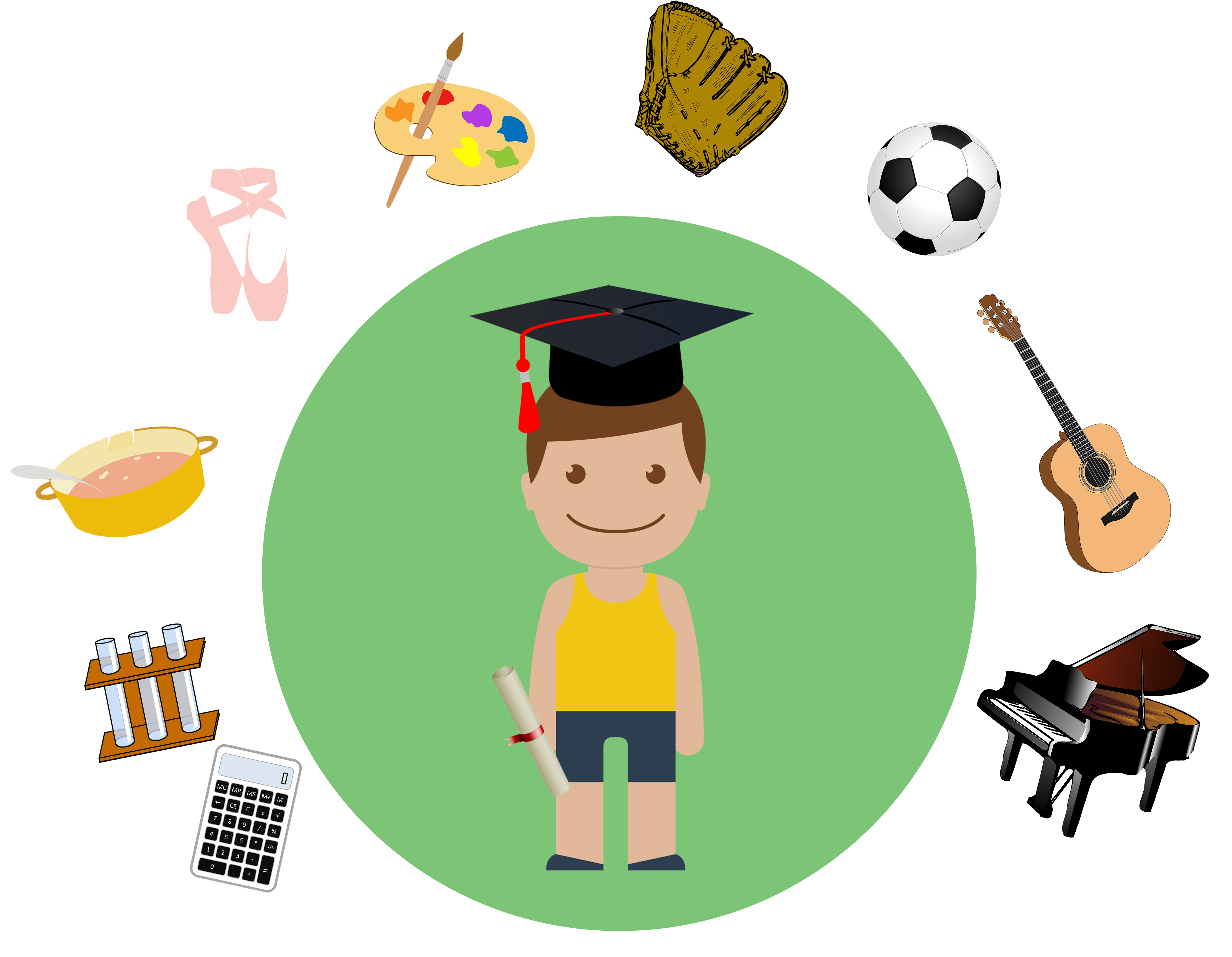 Think about anything that makes them stand out. If you won a community service award, for example. Having your student's Extracurricular Profile organized will help create the basis for optimization. In other words, you're going to take what you have, and run with it! (So don't worry if it's not much.)
4. Determine Your Academic Needs
Where are you headed?
Do you have an idea of what you want to major in?
Harvard may not be able to offer you what MIT has, and vice versa. This is where your Student Profile can come in handy. Look at what your likes and dislikes are. Ask yourself these types of questions:
What have I been successful in so far?
What have I enjoyed doing, and/or been involved in over time?
What kind of learning environments would best suit me?
You're going to want to utilize these sources:
collegeboard.org, mycollegeguide.org, collegeconfidential.com, and cappex.com are all examples of websites designed to help you find out more information about different colleges, from cost to attend, food & living options, activities… you name it.
And let's be honest. It's not only the basics that you're interested in!
I'm guessing you probably want to know about the kinds of teachers and social atmosphere of schools.
Where can you get that kind of information? 
colleges.niche.com is one site that offers students' opinions and ratings on the colleges they attend. You can also check out College Confidential's student forum.
Something to keep in mind: When you're looking at forums and sites where the information comes from students, know that this information is subjective. Every student is different.
5. Research the Colleges You Want to Go to
Find out what that specific college wants from you.
There are millions of ways to do this. Ok, not millions… but you have a lot of options. To contact a school, you can do the following:
You can almost always find a phone number at the bottom of a college website.
Use the search bar at the top to search for "contacts"
To find out information on test scores and other things needed:
Contact a college admissions office
Utilize the school's Institutional Research Department and/or Data Request forms.
Institutional Research Departments are departments within colleges keep track of mass data for that particular college. This data usually includes the college's Admissions Statistics. 
How do I get information from a college's Institutional Research Department?
Go to the school's search bar and type in "Institutional Research". If the school has it, it will be listed below.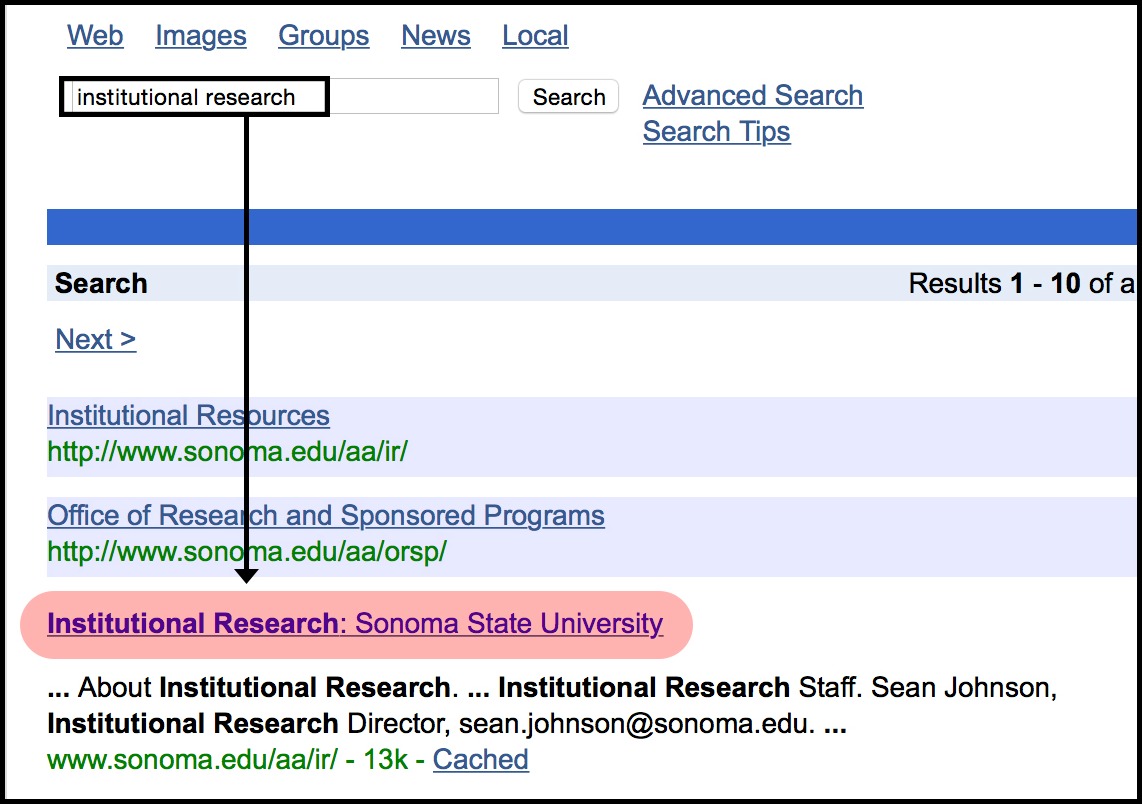 Usually, contacts are listed for the people working in this department. You can call them or send them an email requesting the information you need.
Here is an example email, requesting information:

If searching "Institutional Research" doesn't do the trick, the school may have a Data Request Form.
A Data Request Form is a form some colleges offer on their site. It requests specific data that they haven't listed on their website. For example, you can request the average of accepted SAT scores for the past year. (We do this all the time for our articles and students)
This will give you a good idea of how high your score will need to be to increase your chances of acceptance.
You can find this using the same search bar (Usually at the top of the school's website).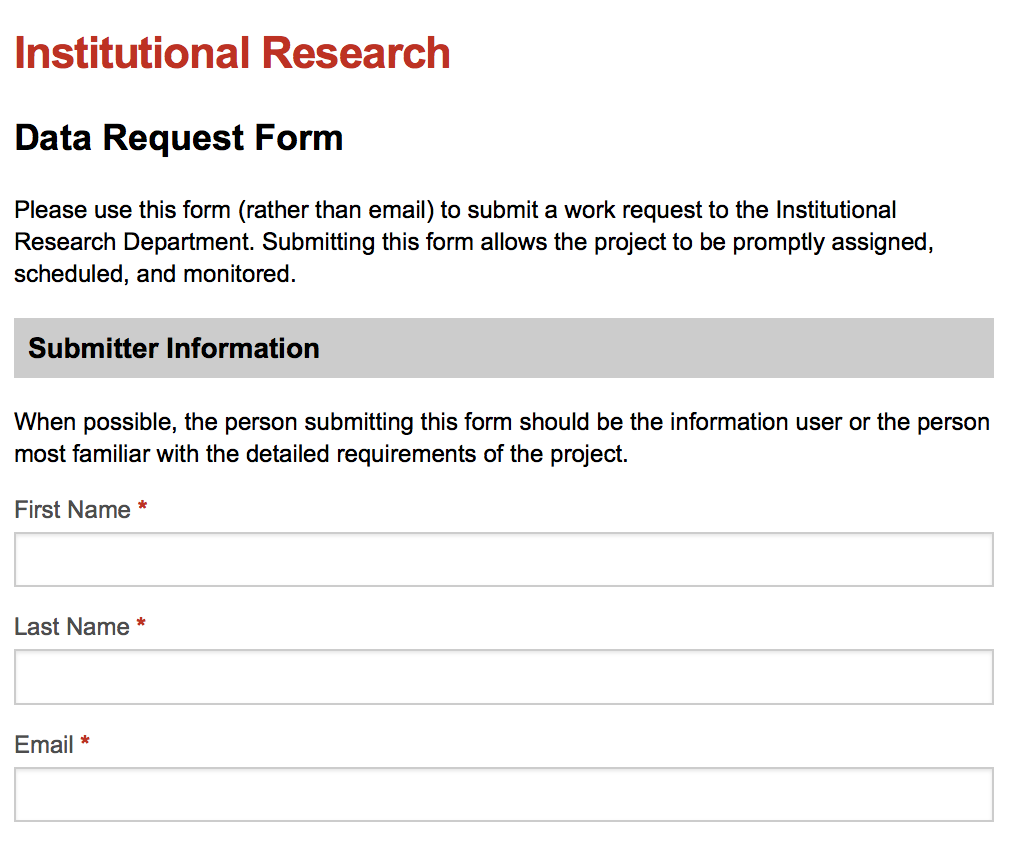 As you can see, this specific Data Request form was actually from the Institutional Research Department of Valencia College, meaning that this school had both an Institutional Research Department and a Data Request Form. Some schools may only have one or the other.
The idea here is that you want to get as much information as you can about what a specific school is looking for in your student.
You're going to need this info for the next step!
6. Create the "Ideal Candidate"
Now that you've decided what college you want to attend and you've learned about its Admissions Statistics, you're ready to build the "Ideal Candidate". This is the profile you will need to achieve in order to get accepted to their dream school.
To create the Ideal Candidate, look at 3 things:
Who does this college want
How can you become that
Why do you want to attend
This is where all your research comes into play.
Below is a template the Ideal Candidate. Use your resources to fill this in.
Need an example? 
Let's say you want to attend UChicago. Here is an example of the Ideal Candidate for the University of Chicago.
Notice that the Goals space is still blank in this example. This is because you will have several different goals over the course of your High School career. Let me elaborate on that.
Your Goals
Your #1 goal is to get into the university of your choice. But getting into a big university is no small task.
Break that one big task into smaller tasks:
Yearly Goals
Quarterly Goals (1/2 year)
Weekly Goals
How do I do this?
Here's an example: "University A" looks for students with leadership skills.
Let's say you're in Speech & Debate Club. But all you do is show up to meetings. In this case, you would fall in between a "C" and a "D" on Student-Tutor's extracurricular scorecard.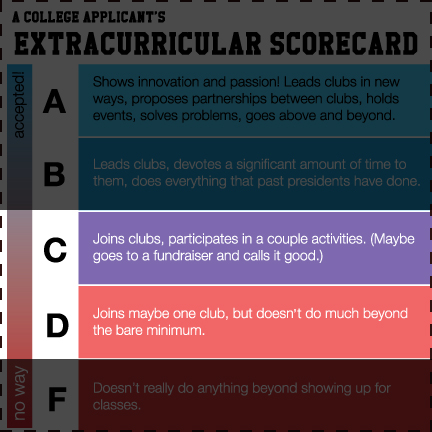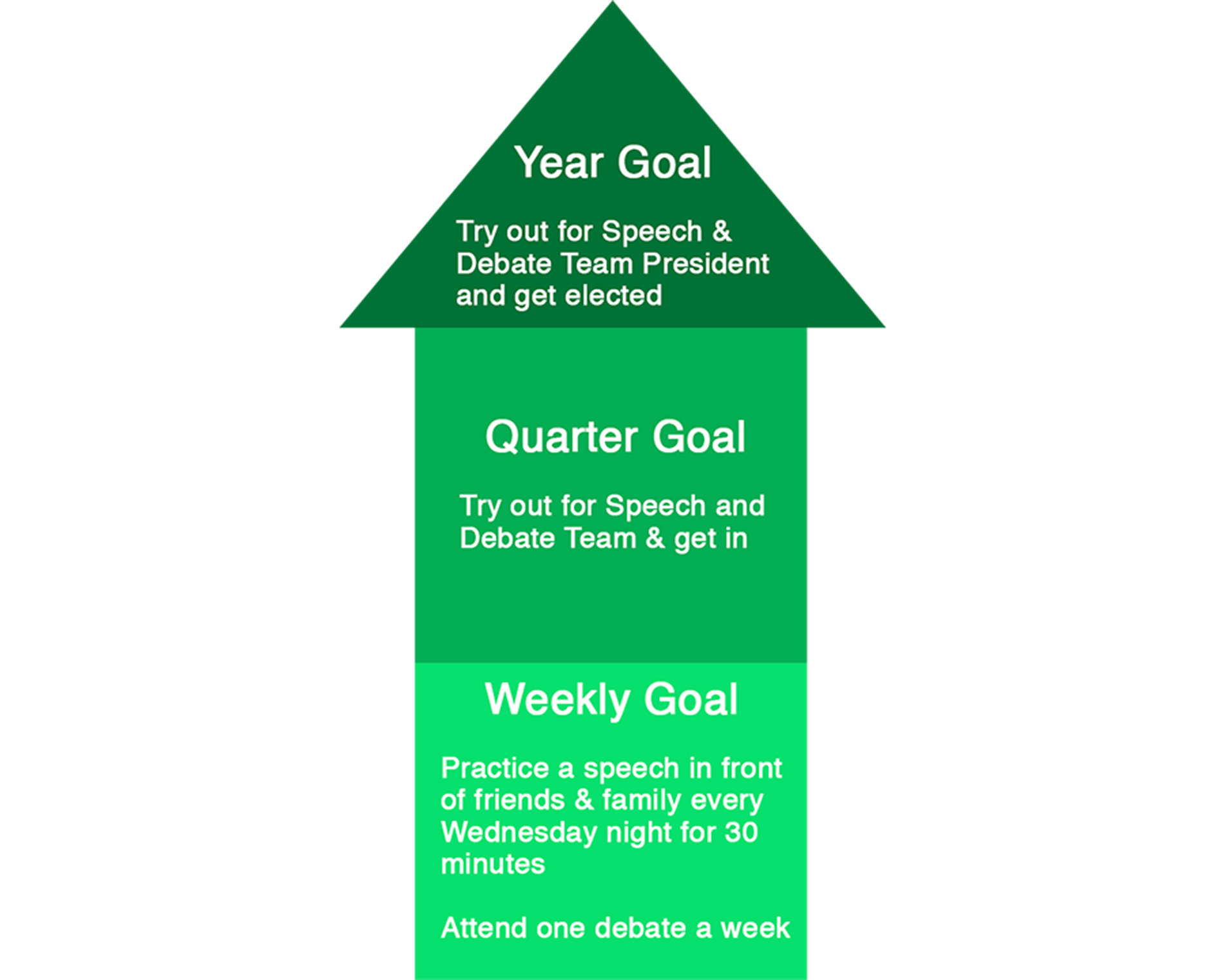 To have the best chances of being accepted, you need to be at the top of this scorecard. So start by breaking that one big goal I mentioned earlier into the 3 smaller goals. 
7. Keep Your Goals SMART
What do I mean by SMART?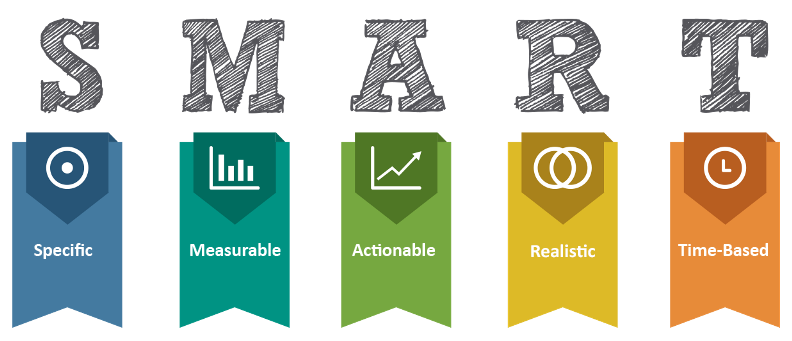 Remember the 3 goals we talked about for a student who is on the Speech & Debate Team? 
One of our weekly goals was to "Practice speeches in front of family & friends every Wednesday night for 30 minutes". Let's take a moment to analyze this goal.
Was our goal SMART?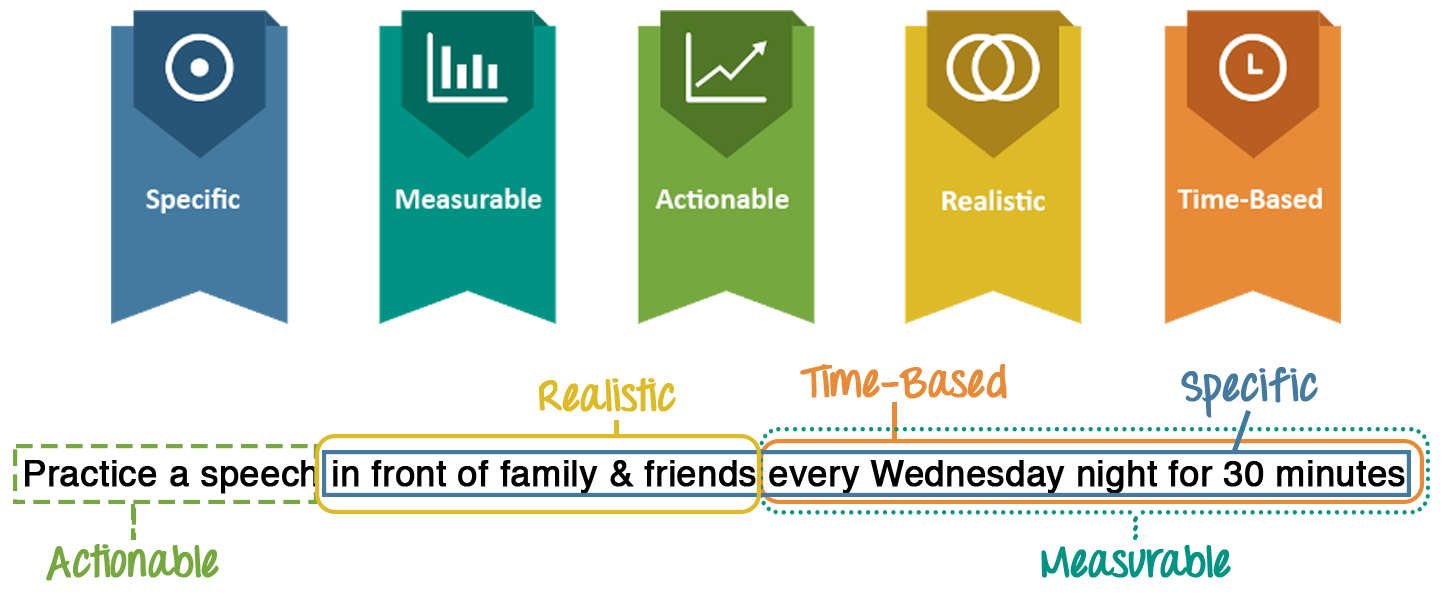 8. Ask Your Parent to Help You
Your parents can help keep you on track with your goals when you find yourself slipping. It's always helpful to have an extra reminder for thing! Who knows, they may also know some of the best extracurricular activities for Ivy Leagues.
Ask them too…
Reviewing your goals regularly with you
Help you repeat these steps for any additional colleges
Conclusion
You're on the way to optimizing your extracurricular activities for college, getting past those tricky Ivy League admissions and into that swanky elite university of your dreams!
Let's review the steps we discussed as well as the best extracurricular activities for Ivy League.
Prioritize your grades and test scores
Establish your Personal Profile
Analyze your Extracurricular Profile
Determine your Academic Needs
Research the colleges you want to go to
Create the "Ideal Candidate"
Keep your goals SMART
Ask your parents to help you stay on track
Know someone who was accepted to an Ivy League, and if so, what extracurriculars did they have? Tell us about it in the comments below!
The following two tabs change content below.
Hello! My name is Todd. I help students design the life of their dreams by ensuring college, scholarship, and career success! I am a former tutor for seven years, $85,000 scholarship recipient, Huffington Post contributor, lead SAT & ACT course developer, host of a career exploration podcast for teens, and have worked with thousands of students and parents to ensure a brighter future for the next generation. I invite you to join my next webinar to learn how to save thousands + set your teenager up for college, scholarship, and career success!
Latest posts by Todd VanDuzer (see all)