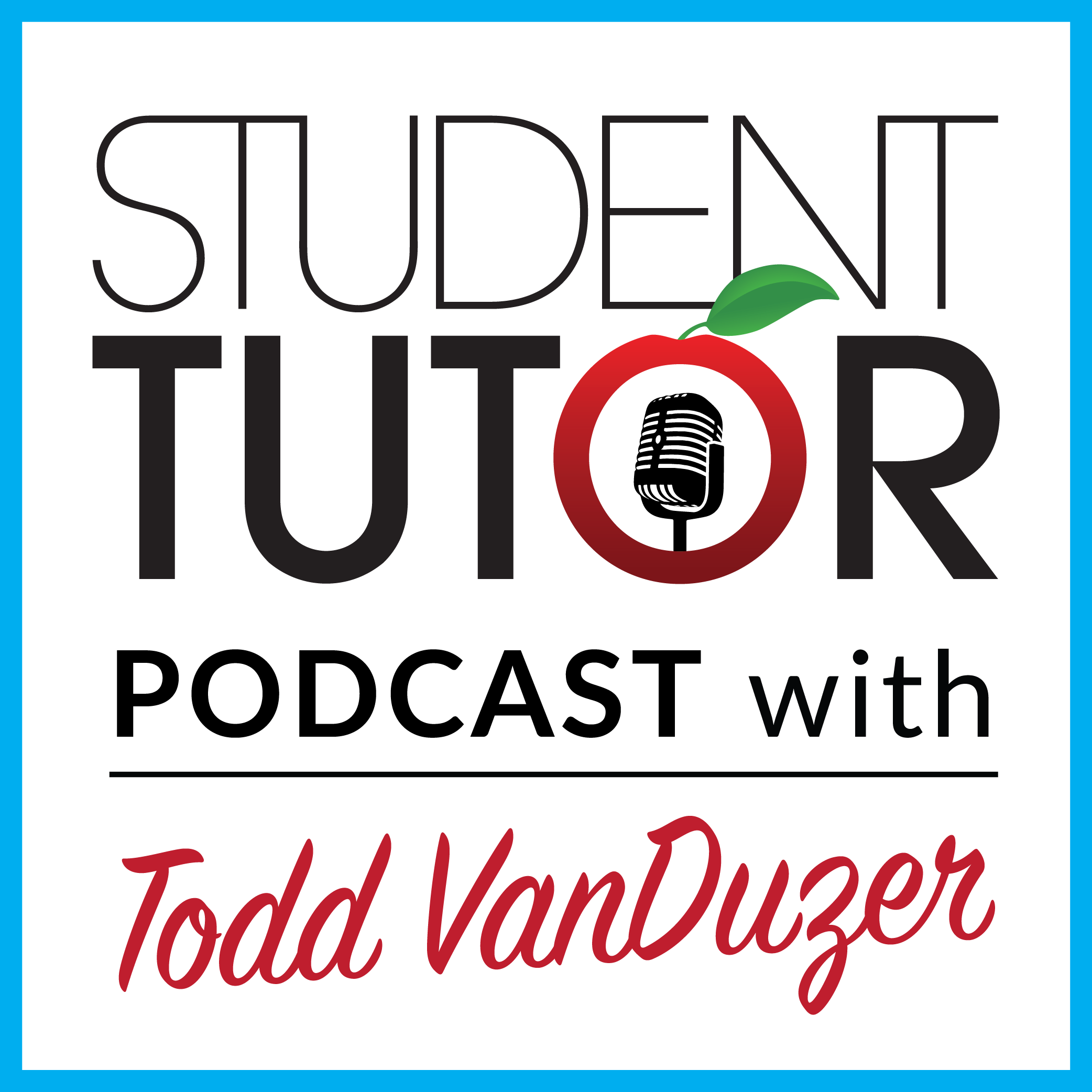 Hello everyone, and welcome to the Student-Tutor Podcast!
How do we overcome "impossible"?
Is it a matter of manifesting new abilities, or sometimes, do we need to just get out of our own way?
Bri Seeley is an Inspirational Woman who supports women around the world to bring their visions to life.
A catalyst, speaker, and author, she is a regular contributor for The Huffington Post and Influencive and is known by many for her compassionate, yet tell-it-like-it-is guidance that creates massive and epic changes in every woman she encounters.
Bri has been featured on NBC's The Today Show, Forbes, Inc., Medium, Free Enterprise, Kickstarter and PBS. In 2016, she received the 'Outstanding Small Business' award from the Los Angeles Mayor's Office.
Time Stamped Show Notes:
[0:45] – Episode 16 Previews
[1:30] – Todd intro.
[2:30] – Meet this week's guest, Bri Seely!
[3:00] – Messages from beyond inspire Bri's new best selling book.
[8:30] – Taking a leap of faith.
[10:15] – Overcoming "impossible."
[14:00] – The value of failure.
[17:00] – The power of writing & speaking your goals into existence.
[21:15] – Limiting beliefs and your BRAIN.
[24:15] – Bri's #1 piece of actionable advice for parents and teens.
[28:15] – Questions from ST Mastermind students.
[40:00] – Todd's main takeaways from EP016
[41:00] – Outro.
3 Key Points:
1. Don't be afraid to take a leap of faith!
2. Tap into the FEELING of your goals.

Visualize what it will feel like when you reach your goal, as you work towards it. Anything is possible, but only if you believe it to be.
3. It's not what HAPPENS that matters, the STORY you tell yourself is.

It's not the circumstance you'll remember, it's the meaning you attach to it. Be conscious of your thoughts and patterns. The stories you tell yourself may or may not be true.
Resources:
Permission to Leap: The Six-Phase Journey to Bring Your Vision to Life
"Let's Spark Bright Futures" Facebook Group
Let's Spark Bright Futures!
Student-Tutor Mastermind Program
—
The Student Tutor Podcast
Copyright © 2017 by Student Tutor
Produced by: Todd VanDuzer & Cody Mack
Recording by: Todd VanDuzer
Music & Editing: Cody Mack
Sponsorship & Interview Requests: [email protected]
The following two tabs change content below.