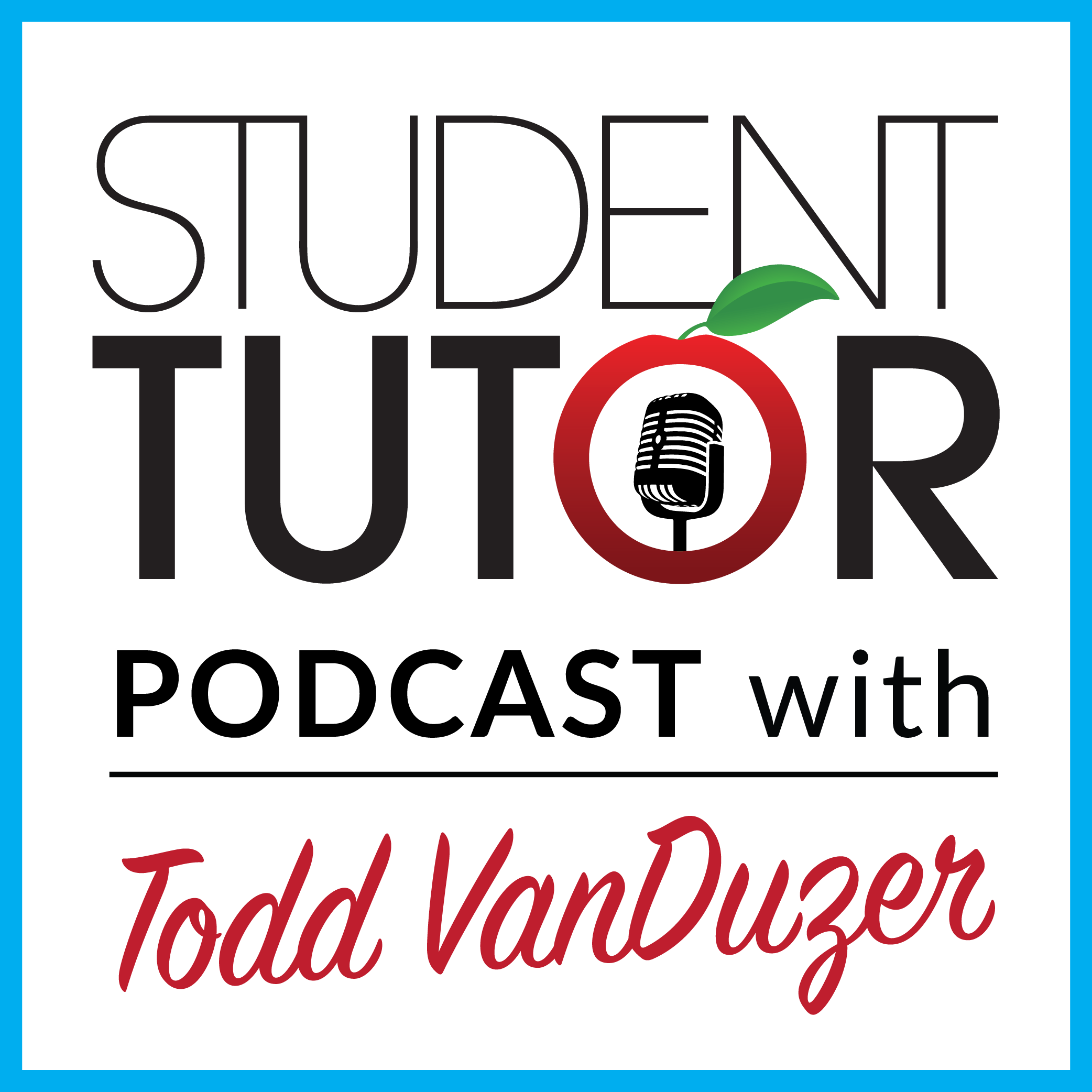 Hello everyone, and welcome to the Student-Tutor Podcast!
Sonya Iverson is a biotech marketing specialist, slackliner, and serial non-profit founder. While pursuing her PhD in molecular biology, slacklining became an increasingly important part of her life. By the time she graduated, she had also founded three different slackline related non-profit organizations.The first two focus on slackline access to public lands, safety, conservation and communication for the slackline community in the U.S. and worldwide (Slackline U.S. and the International Slackline Association). The third Crossing Lines.
For the past four years, she's built her own consulting company, in vivo Designs, as a digital nomad while traveling around the world to help organize and volunteer at highline festivals in Turkey, Denmark, Poland, Switzerland, China, Lebanon, and more.
Time Stamped Show Notes:
[0:45]
– Episode 17 Previews
[1:30]
– Todd intro.
[2:30]
– Highlining, and the story behind this episode…
[3:45]
– Meet this week's guest, Sonya Iverson!
[5:00]
– An intro to slacklining, and the role it's played in Sonya's life.
[6:15]
– Sonya's THREE non-profits, a FESTIVAL, and a MOVIE based on Slacklining.
[11:45]
– Insuring the impossible.
[14:45]
– Multi-tasking wtih molecular and cellular biology and biochemestry.
[17:45]
– The switch from scientist to biotech research consultant.
[20:15]
– Reflections on digital communications, and Sonya's teenage passion for science.
[25:05]
– Sonya's #1 piece of ACTIONABLE advice for teens and parents.
[31:15]
– Questions from the Student-Tutor Mastermind Members!
[42:00]
– Outro.
3 Key Points:
1. Take notes, and keep track of your progress!

Find out when and how you work BEST, then optimize for your performance and deadlines! Don't rush the process.
2. Drop the ego and be willing to learn!

Don't worry about fitting your routine subjects into your daily life, and instead, focus on developing the core skills they're based on!
3. Get a good night's sleep!

Your brain works better when it's well rested… trust that!
Resources:
Let's Spark Bright Futures!
Student-Tutor Mastermind Program
—
The Student Tutor Podcast
Copyright © 2017 by Student Tutor
Produced by: Todd VanDuzer & Cody Mack
Recording by: Todd VanDuzer
Music & Editing: Cody Mack
Sponsorship & Interview Requests: [email protected]
The following two tabs change content below.