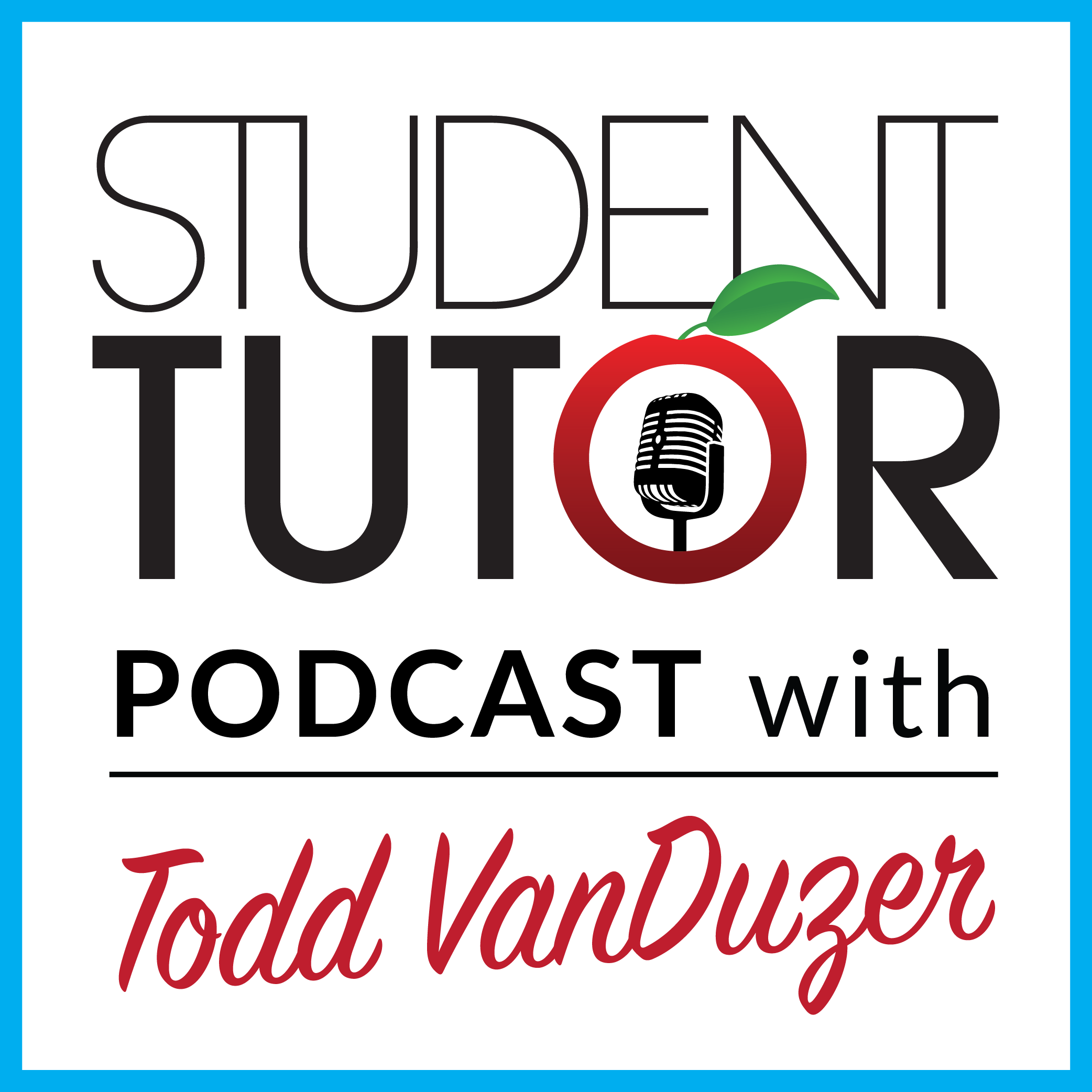 Hello everyone, and welcome to the Student-Tutor Podcast!
What does it take to raise your first million dollars of investment capital?
Do you need to be friends with someone rich… or do you just start knocking on doors?
Bobir Akilkhanov is barely in his 30's, yet, has already made ENORMOUS strides as an entrepreneur!
Bobir's current consultancy The Real Start works with Lasik, APT Systems, Museum of Modern Art, Peter Neilsen and dozens of other start ups to well established companies, that come to him with an idea or concept, and he helps to turn it into a multi-million dollar successes.
He also co-organized Synergy Global Forum which included speakers like Richard Branson, Malcolm Gladwell, Simon Sinek, Fary Vanerchuck, Jack Welch, Robin Wright, and Ray Kurzweil… The list goes on and on!​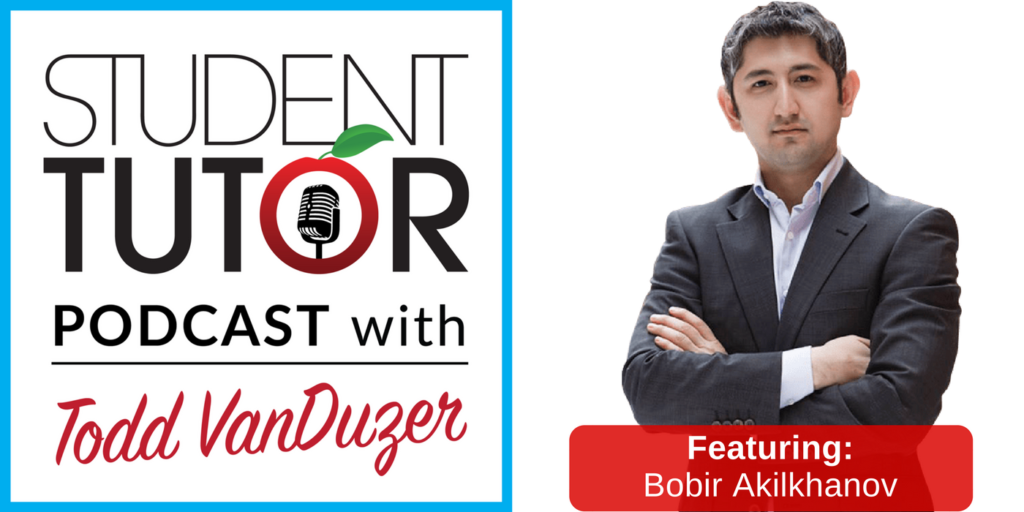 Time Stamped Show Notes:
[0:45]
– Episode previews.
[1:30]
– Todd intro.
[2:30]
– Meet this Week's Guest, Bobir Akilkhanov!
[3:45]
– Bobir's Secret Recipe for Success!
[8:30]
– How to Raise a Million Dollars.
[9:45]
– Losing BIG in Russia, Regrouping, and Coming Back Stronger than Ever!
[16:00]
– A Tough Change in Regulations Forces Bobir to Re-adapt and Start Something New.
[18:00]
– Taking Risks – The Good, The Bad, and a Couple of Oversights.
[21:45]
– What Going BROKE 3x Teaches an Entrepreneur.
[26:30]
– Bobir's #1 Piece of ACTIONABLE Advice for Teenagers!
[27:30]
– Todd Reviews Key Points of the Interview.
[28:45]
– Questions from the Student-Tutor Mastermind Members!
[43:00]
– Outro
3 Key Points:
1. Believe in what you're doing and have confidence in your mission!

Develop public speaking skills, and develop STRONG relationships with people along the way!
2. Be ready to take ACTION when opportunity presents itself!

Be ready to jump in and take risks if they fit your goals and values! Try adapting PROVEN business models to expedite your success!
3. Failure gets EASIER each time! Start young!

Keep pushing forward and you'll eventually grow an immunity to failure's effects! Never give up, life goes on!
Resources:
Connect with Bobir on Linkedin
"Let's Spark Bright Futures" Facebook Group
Let's Spark Bright Futures!
Student-Tutor Mastermind Program
—
The Student Tutor Podcast
Copyright © 2017 by Student Tutor
Produced by: Todd VanDuzer & Cody Mack
Recording by: Todd VanDuzer
Music & Editing: Cody Mack
Sponsorship & Interview Requests: [email protected]
The following two tabs change content below.