You may have heard a thousand times that you need to first believe in yourself in order to build self-confidence and get what you want. But have you ever wondered why some seem to be getting everything they want, whereas others are just marking time? And what is it that holds them back from achieving their goals?
You may be surprised, but it is not connections, social status, money, or any other external factors that define your success. In fact, what really holds some of us back from living our best life are self-development issues.
If you ask any successful person what tip they can give you, most will say that the key to prosperity is constant learning and self-improvement. And they will be right. Without taking your own skills and knowledge to the next level on a regular basis, you won't be able to climb to the top.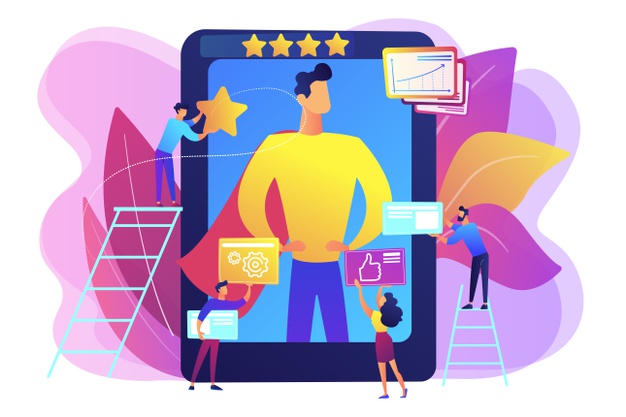 Self-Development for Students: Top 11 Tips to Get Started
College is a perfect time to lay the foundation of your future. Despite the academic load, it is the time when young people have plenty of opportunities for growth. All you need to do is to catch those opportunities and make the most of them.
Being a college student, you should put growth at the top of your priority list. It can be hard to start. Especially, if all your time is busy with homework. But, all it takes to get started is a little bit of courage. After all, you can delegate your college tasks to professionals from EssayHelp.com and get plenty of time for yourself.
But, where to start? In the list below, you will find a set of the most effective tips that will help you start becoming your better self right now.
1. Set Goals
First of all, real personal growth can only be reached by attaining new goals. Thus, the first and probably the most vital tip is to start setting goals right now.
You can start by setting small daily goals. Gradually, as your goals will grow bigger, you will grow stronger and more confident.
However, keep in mind that it is not enough to set any goals thoughtlessly. Remember that each goal should be "smart", meaning that it has to be clear, attainable, specific, and time-sensitive. If you are into entrepreneurship, there several business ideas for teens that might interest you. Focus on this and you will surely succeed.
2. Encourage Failures
Another efficient tip is to change your way of thinking from not accepting any mistakes and failures to actually cherishing them.
Of course, if you ask any other person you know if he or she enjoys being wrong, the answer will always be no. Failures don't feel good as well. But, there is something you should bear in mind – without failures, there is no growth!
Every successful and productive person starts somewhere and this path is never carefree. However, mistakes and failures help us learn and become stronger. Thus, you should really learn how to look at all your wrongs from a different angle.
3. Foster Positive Thinking
Believe it or not, but your thoughts have a huge impact on the quality of your life. That's a fact. The more negative thoughts and affirmations you have, the harder it will be to achieve your goals. Thus, our next tip is to develop a positive attitude and learn to keep it.
Cutting negative thoughts at the root will help you stay motivated and will generally improve the quality of your life!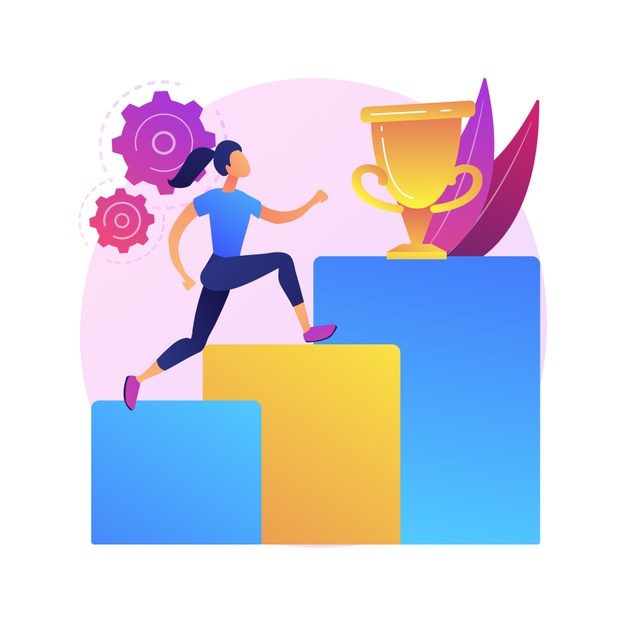 4. Visualize
Visualization constitutes a set of techniques that allow us to ensure the desired outcomes in pretty much any sphere of our lives through imagery. We bet that for many of you, this phenomenon will seem somewhat far-fetched or even unreal. But, you will never know until you try.
In fact, visualization techniques work and can be pretty effective. To achieve big goals you need to learn to dream big as well. So, be sure to test this tip!
5. Devote Time to Your Interests
Many of us believe that success can only be obtained through lots of hard work. This may surprise you, but pushing yourself too hard is, on the contrary, a counter-effective approach. It only leads to exhaustion and stress.
The tip is to do what you love. Spending time doing what you enjoy regularly (even when it seems like you've got too much work to distract) will not only make you feel better but will also ensure personal growth. It will give more space for creativity. Thus, you will have both motivation and creative flair to keep moving forward to your goals.
6. Avoid Toxic Competition
A bit of positive competition never hurts. That's true. But, keeping this in mind we cross the line way too often and start comparing ourselves to everyone around and then punishing ourselves for being worse at something. That's what we call toxic competition. And it is what holds you back.
The main tip to avoid toxic competition is to make it a rule to only compete against yourself. Don't look back at others. Only compare you with the person you were yesterday and let this motivate you for further growth!
7. Learn a New Skill
Learning a new skill is a one of the clearest past to self-discovery. Once you learn something new, you will sort of become a master of all trades, and that's actually a good thing. This will foster your confidence and help you believe in yourself.
Of course, we are not requiring you to do this if you don't want to. But if you find yourself really interested in doing something that will help you grow, then what's stopping you. Create a plan and apply some time management techniques so you can do something else from your normal routine.
8. Face Your Fear No Matter How Difficult
We all have our greatest fears. Some are afraid of trying something new because they don't want to fail, while others are afraid of other people's opinion that's why they do not try to get out of their comfort zone. If you are really going to look at opportunities as something that will lead you to failure, you won't get anywhere.
It's actually an unending cycle. You do not believe in yourself that's why you are afraid to do things, and because of this, you aren't given any reason to believe in yourself. End this right now!
9. Recall the Times that You Have Succeeded
When you feel like you are already so stressed out and you are going nowhere, remember all the things that you have achieved in the past. The common mistake of most students is that instead of doing this, they look at what others are accomplishing and achieving. They forget that the little victories they had that made them who they are.
Again, use your former achievements as motivation to strive further. There's nothing conceited with that. Here's a good example: if you are about to take an exam, you can easily overcome test anxiety when you believe in yourself.
10. Find a Muse and Get Inspired
Artists need a muse to create art. Why don't you find a muse to inspire you. I'm not saying that you need to get into a relationship (that's the last thing I want you to do). What I'm trying to say is, focus on the reasons why you are doing what you are doing. You can even use a planner app and list down all the people or things that get you going.
This translates to believing in yourself because you are not only doing things for yourself.
11. Respect Yourself
Last but definitely not the least is to respect yourself. When you do, everything falls into place, even your self confidence. By learning how to respect yourself, you are no longer undermining your skills and everything you can do. This is a great step on how to believe in yourself.
Final Words
Self-development is one of those things none of us can do without. Personal growth is what drags you out of your comfort zone and opens a whole new world of possibilities in front of you. It is what helps you live a fuller and happier life. And it is what promotes positive changes.
All tips presented in this article are effective and will help you become your better self already tomorrow. But, you will only see the real results if you start now and stay consistent in your effort.
Of course, right now, you may feel like you don't have enough time and energy for self-improvement. But, remember that there is no time to put important stuff aside for tomorrow. You may start with baby steps and it still will be better than waiting. So, the last tip we'd like to give you is to make it a priority and start acting, and you will see how your life changes for the best!
The following two tabs change content below.
Hello! My name is Todd. I help students design the life of their dreams by ensuring college, scholarship, and career success! I am a former tutor for seven years, $85,000 scholarship recipient, Huffington Post contributor, lead SAT & ACT course developer, host of a career exploration podcast for teens, and have worked with thousands of students and parents to ensure a brighter future for the next generation. I invite you to join my next webinar to learn how to save thousands + set your teenager up for college, scholarship, and career success!
Latest posts by Todd VanDuzer (see all)