Many of us have struggled with math subjects growing up. I, for one, was not really fond of the subject when I was young and there were no math help websites or math apps back then.
But thanks to technology, solving and understanding complex math problems should not have to be that hard for you.
If you are reading this article now, then chances are you are looking for a website that can help you solve your math homework, or in any case, you might just really want to be good at math.
Whichever it is, we have compiled several websites that we think are quite useful.
Hopefully, it would also help you answer that complex math homework of yours that you have been trying to solve for hours.
What is the best math help websites?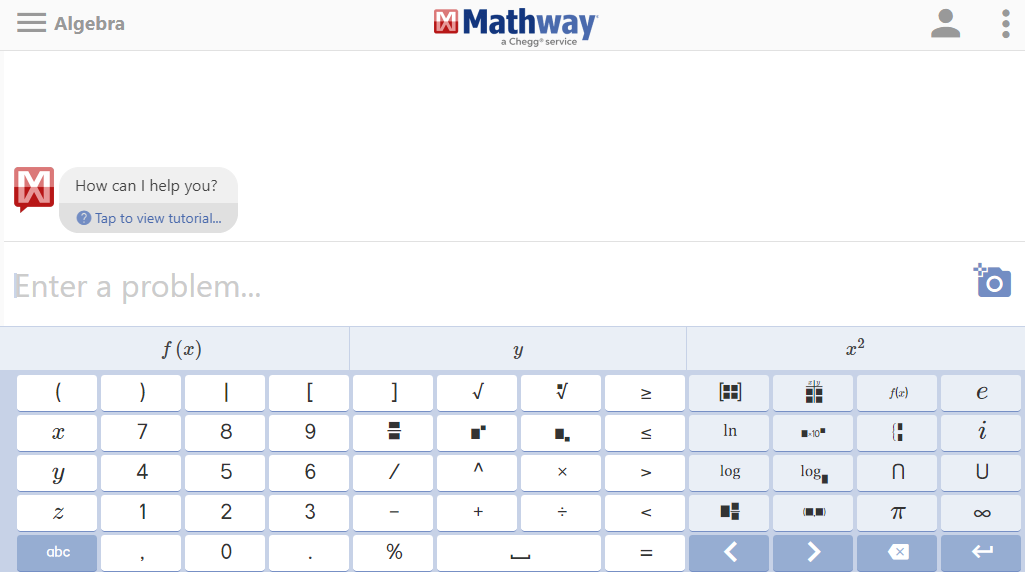 One of the best math help websites that you can use to solve complex problems is Mathway.
You just need to type the math equations and let the website evaluate it in order to find the answer.
It is a great website that can help you understand how to solve complex problems because it provides you with a step-by-step solution.
However, it is worth mentioning that this website app can only show you the answers to the problem for free.
You have to purchase this app in order to view the step-by-step solution.
Mathway can also be used as a mobile app and it is compatible with both Android and Apple devices.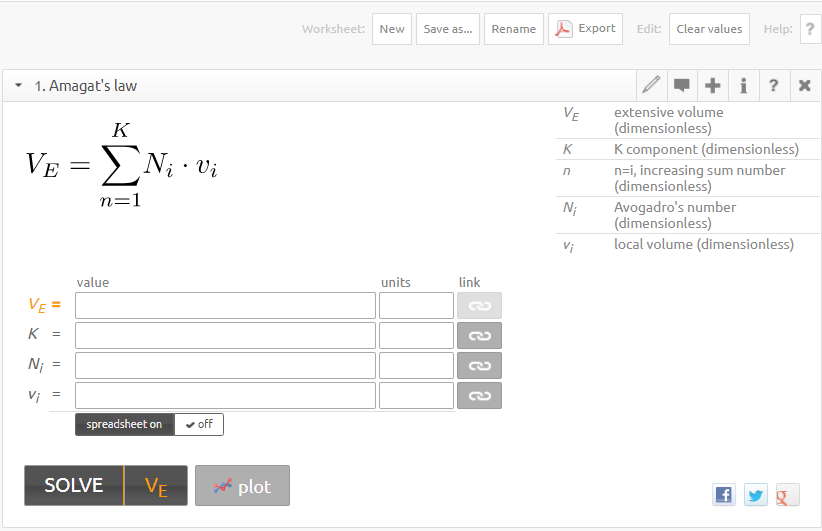 This problem solver website is especially helpful for engineering and scientific equations.
Apart from that, it is a great resource for mathematical and scientific formulas as well.
It provides a brief explanation that enables you to understand how the formulas work and how it can be applied in real situations.
Once you input all the data in the formula, you can export it into PDF and save it on your device. This way, you can use it as learning and revision materials for your future exams.
fxSolver is free to access. In order to expand their database, they mainly rely on users to contribute formulas.
In a way, it is an online platform where students can help each other better understand complex equations.

Symbolab is another great math help websites that you can use to solve math problems.
Apart from showing the answer and the step-by-step solution, this website also provides graphs and lets you export your answers into a PDF file.
Developed by EqsQuest Ltd., this website provides helpful video tutorials and quizzes to let you practice and improve your math solving skills for different topics.
Some of the topics they cover are Pre-Algebra, Algebra, Calculus, Trigonometry, Functions, Matrices, and Vectors. They even cover math-related subjects like Physics and Statistics.
Symbolab is available on both App Store and Play Store and it offers in-app purchases before you can unlock its other features.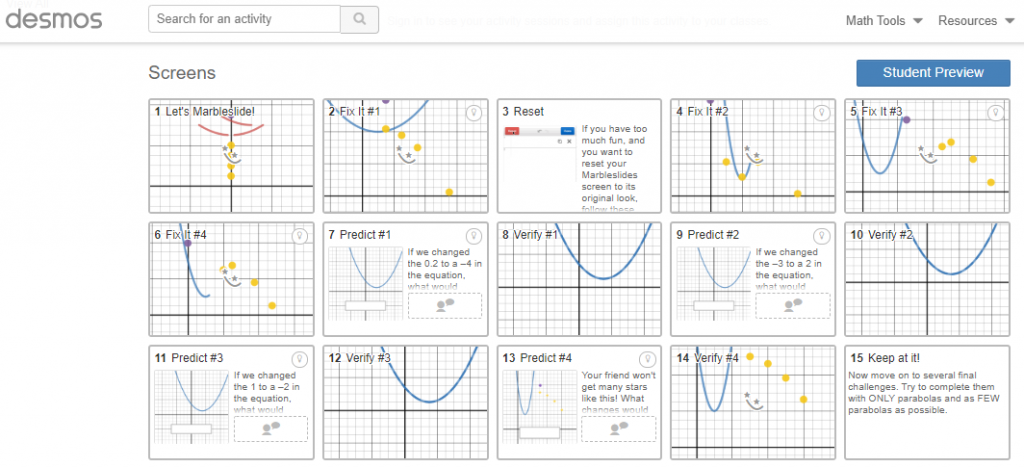 One of the most trusted math help websites, Desmos is partnered with renowned institutions like Pearson and Cambridge University Press.
That being said, you are certain that the content and service they provide is at par with other esteemed colleges and universities.
Apart from being an online math program, Desmos also has cutting edge learning tools that you can use and complement with your studies.
They are especially popular for their advanced graphing calculator, but they have products like scientific calculator, four function calculator, matrix calculator, and so on.
You can even download their famous graphing calculator for free in the App Store or Play Store.

Another one to add to the list of websites that can compute your math problems is Wolfram Alpha.
Wolfram Alpha covers different math subjects like differential equations, geometry, statistics, algebra, and many more.
It is a great resource for revision and learning materials as well.
This website provides bite-sized explanations and several examples that can in turn make your revisions a lot easier.
Aside from mathematics, they also offer different subjects like History, Physics, Chemistry, Political Geography, Media Studies, and so on.
It is worth mentioning however that in order to unlock all these features, you need to pay and upgrade your account.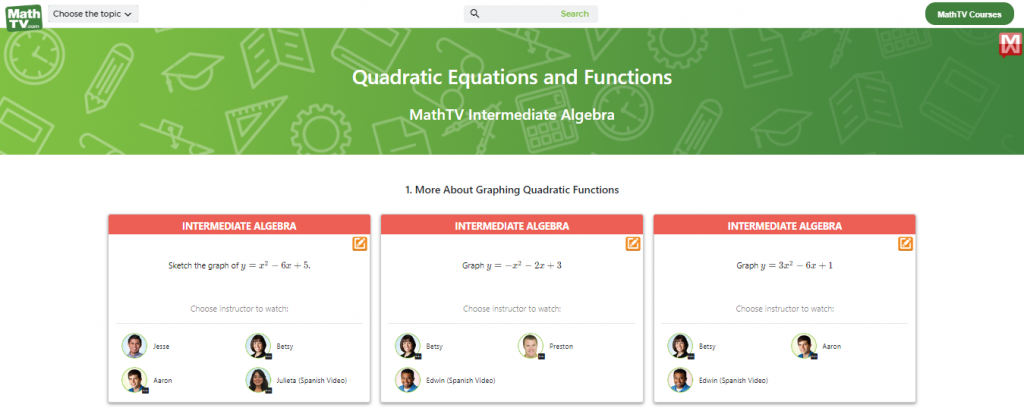 If you are more of a visual learner, then MathTV may be the perfect website for you.
It is an online learning website that provides courses on different math topics like algebra, statistics, and so on. MathTV mainly uses videos as their mode of teaching.
This website is especially helpful for students who lack learning resources and are lagging behind in schools.
You can also enroll in some advanced courses in order to stay ahead and excel in your studies.
Most of their videos are simplified and easy-to-follow so you would not have a hard time understanding complex math problems and concepts.
Their curriculum is mainly based on XYZ textbooks written by Pat McKaegue.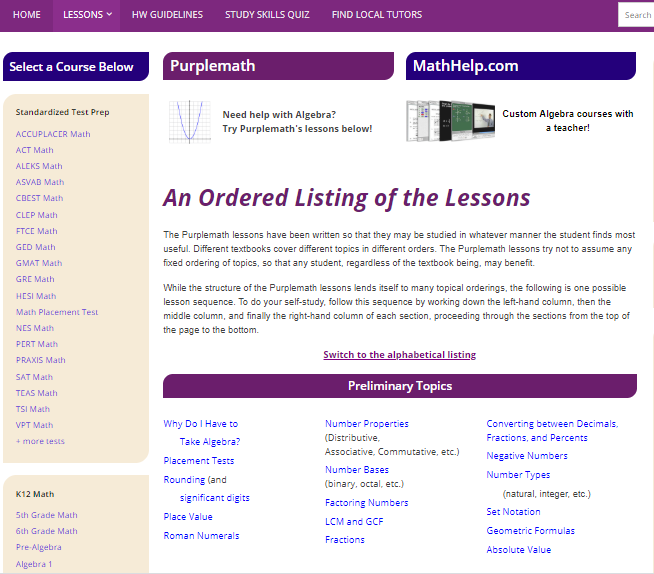 Purple Math's principle is simple.
"Practical algebra lessons that emphasize the practicalities of understanding the questions and intelligently and simply arriving at the answers."
It is an online learning resource for math. PurpleMath covers different topics on Algebra and they even have learning materials for different test prep like GRE, SAT, and so on.
PurpleMath is an award-winning online resource and it is frequently referenced in popular websites like Wikipedia, GoogleAnswers, YahooAnswers, the New York Times, and Wall Street Journal.
Aside from being a math help websites, Purple Math can also help you find local tutors to teach you about math.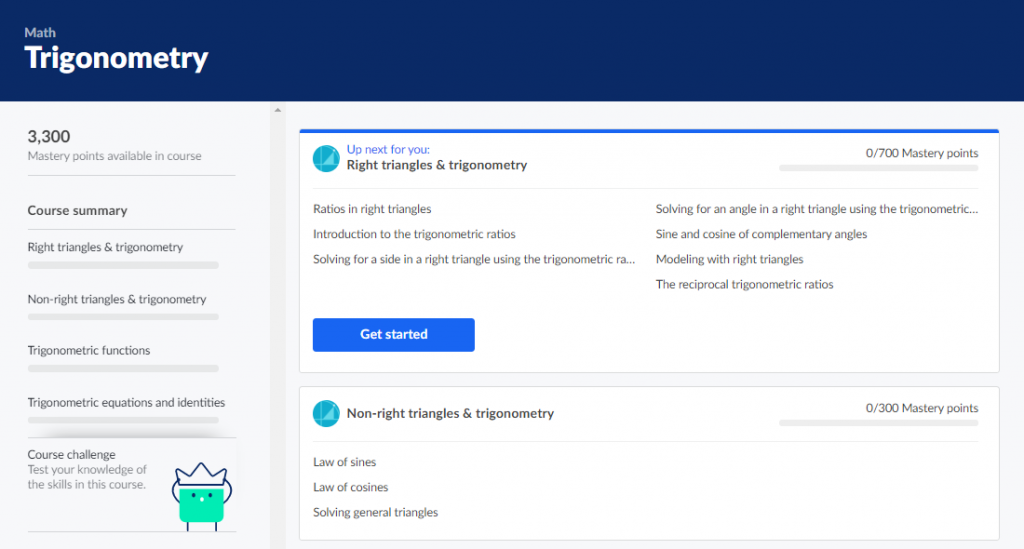 You might already have heard of Khan Academy because it is frequently used by teachers as a classroom tool.
But did you know that their educational videos are really helpful and easy-to-understand too?
You can use Khan Academy as a supplementary tool for your studies to help you understand and solve complex math problems.
Apart from that they also have educational videos that are related to math subjects like statistics, physics, chemistry, and even computer science that teaches coding for kids. 
Most of its videos are uploaded on YouTube, so you can easily watch their videos anytime and anywhere.
Aside from that, they also have an app that you can download on your tablet or mobile devices. This in turn would make it easier for you to study out with your friends. For more information about great coding apps for kids check out our other article!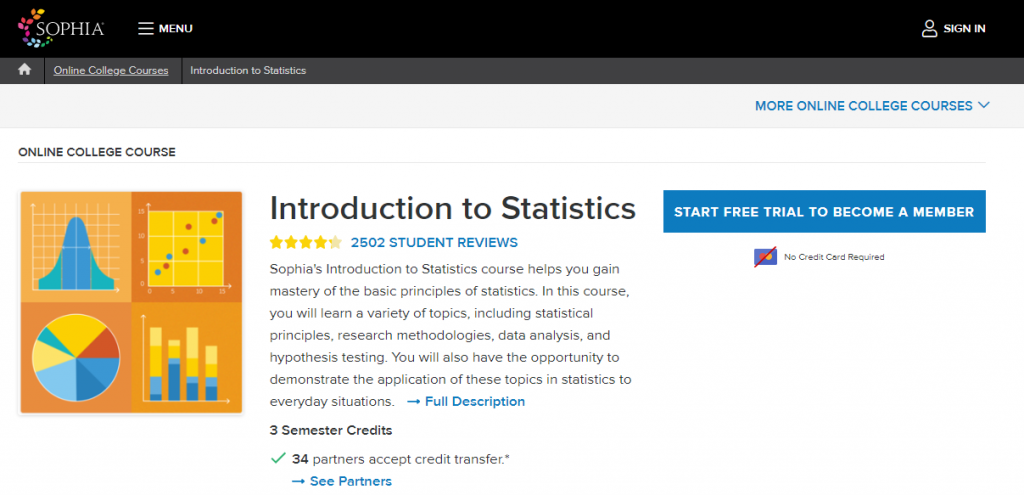 Just like Khan Academy, Sophia is also a great learning websites for kids that would help you improve your performance in school.
If you are already preparing for your SATs, then you can use this website to help you prepare for the exam and even for college in general.
Aside from the test preps and video tutorials on math, they also offer introductory college math that you would eventually have to face when you attend college/university.
Through this website, you can take basic college courses in math to help you not only prepare for college but to also help you excel in your current school.
They have courses like Foundations for College Algebra where you learn some of the basic math you need for college, Introduction to Information Technology where you can watch basic HTML coding classes online, and many more.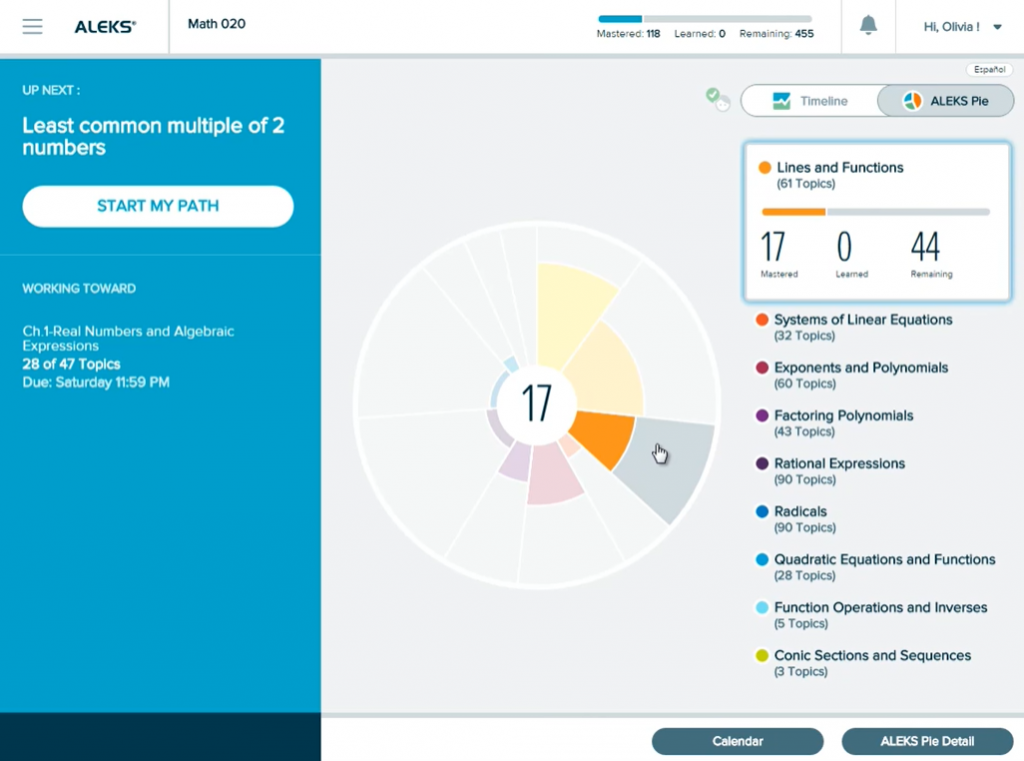 From the McGraw-Hill Education company, ALEKS is a web-based, artificially intelligent, educational software.
To put it simply, ALEKS provides a tailored study program specifically designed for your needs.
Rather than strictly following the course outline or syllabus, ALEKS would instead create a study program based on the topics you are weak at.
This way, you can distribute your study time more efficiently and create a better revision schedule.
ALEKS is the practical realization of Knowledge Space Theory and it is financially supported by the National Science Foundation (NSF).
It offers a variety of subjects and courses for elementary, middle school, and high school students. They even have higher education courses like Engineering, Computer Science, and many more.
You can use this website so that you can have a better idea of what college is like or if you are just interested in learning other things before you attend college like architecture, basic engineering mechanics, coding websites, and so on.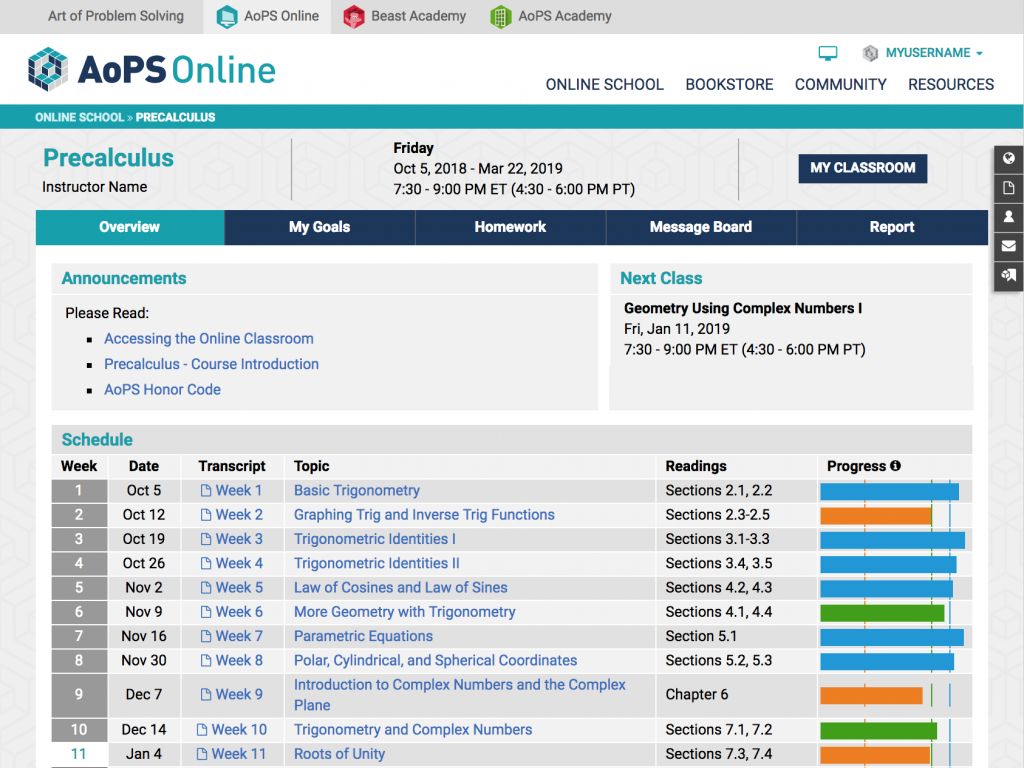 AoPS is a math help websites that offers online classes for middle and high school students.
The main philosophy behind AoPS is to help students like you build a foundational understanding of complex concepts. This way, you can apply it to other problems as well.
AoPS online provides several online classes on math, from Pre-algebra to Olympiad Geometry. They also offer other courses related to math like coding classes for kids, seminar on the basics of group theory, and so on.
Their course contents are mostly based on their own textbook. You can even buy it from their website.
So if you are looking for a website that provides online classes on math, then AoPS may be the website for you.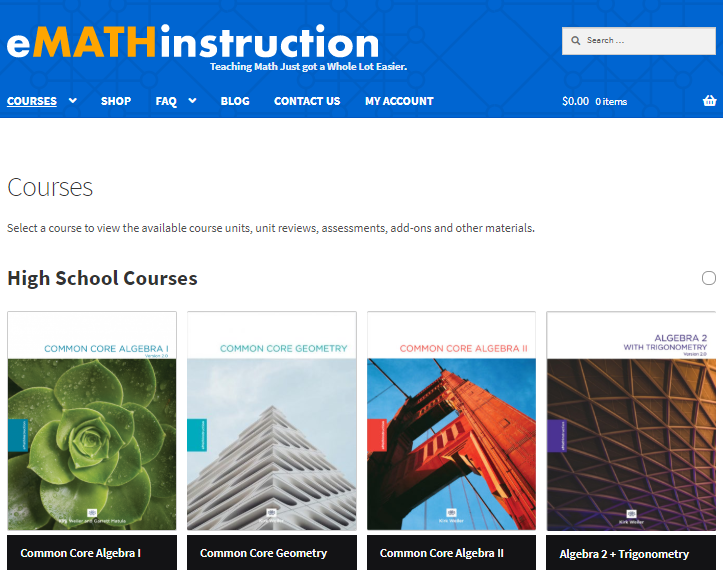 eMATHinstruction is a learning website specifically tailored for online learning.
Rather than solely relying on traditional textbooks, their teaching approach aims to foster deep understanding and develop mathematical skills.
Their course content mainly consists of electronic curricula, educational videos, and printed workbooks.
eMATHinstruction offers math courses for middle school and high school students. You can also buy several learning materials and tools through their website.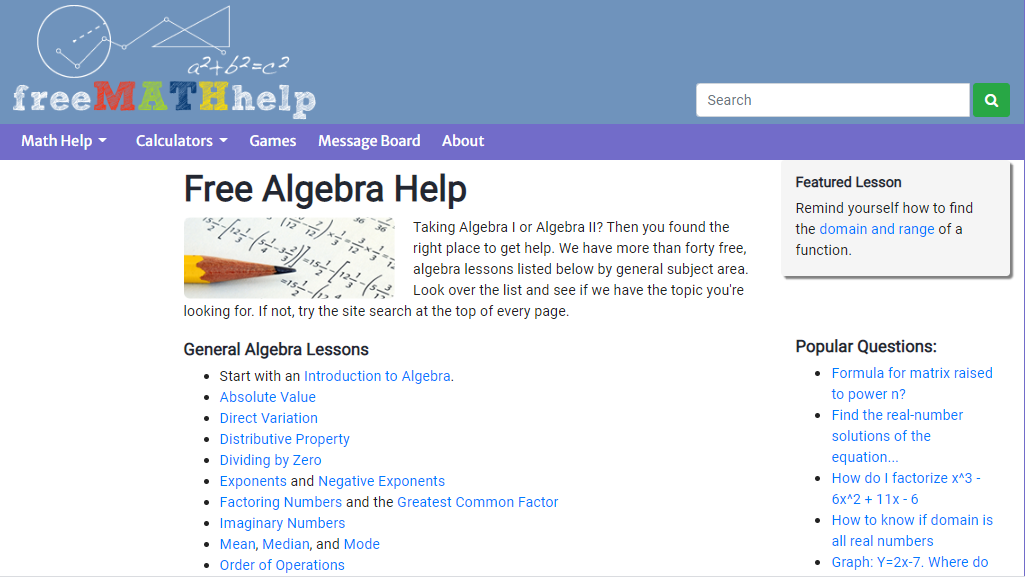 If you are looking for an online community where you can discuss math problems and solutions, then freeMATHhelp might be the website for you.
It is an online forum that allows you to get help from several people online.
If you are ever stuck on a math problem, then you can just post it in the forum and the community would answer it for you. They would even teach you different ways on how you can solve it better next time.
freeMATHhelp is a great math help website that encourages the community to help and teach one another.
It mainly relies on volunteers and since it is not a paid platform, there is no guarantee that the problems you post would be answered immediately.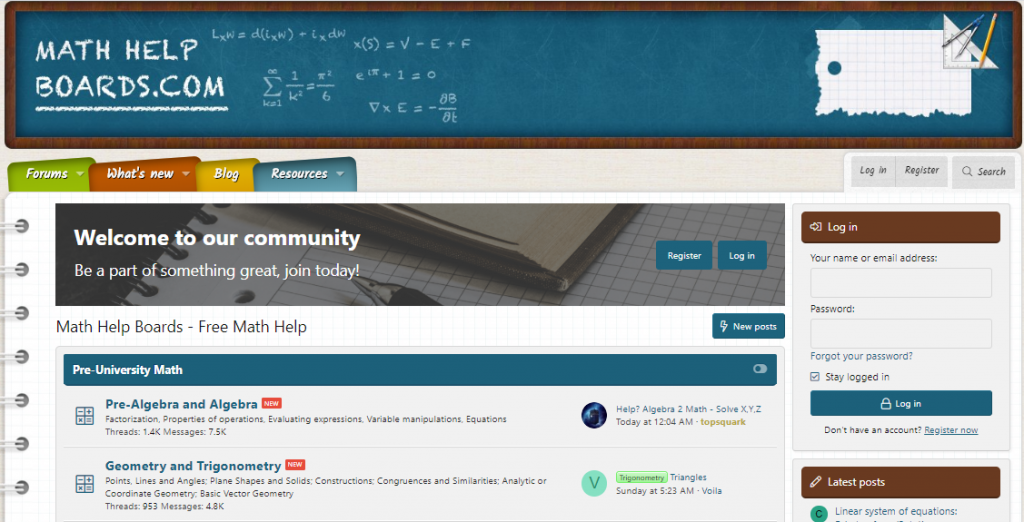 Another great online community to help you solve your math problems is Math Help Boards.
Like any other online forum, you just need to post your math problems on the board and let other people from the community answer it and explain it to you.
If you are also skilled in answering different math problems, then you can answer other people's posts in the forum as well.
This way, you would also be helping others.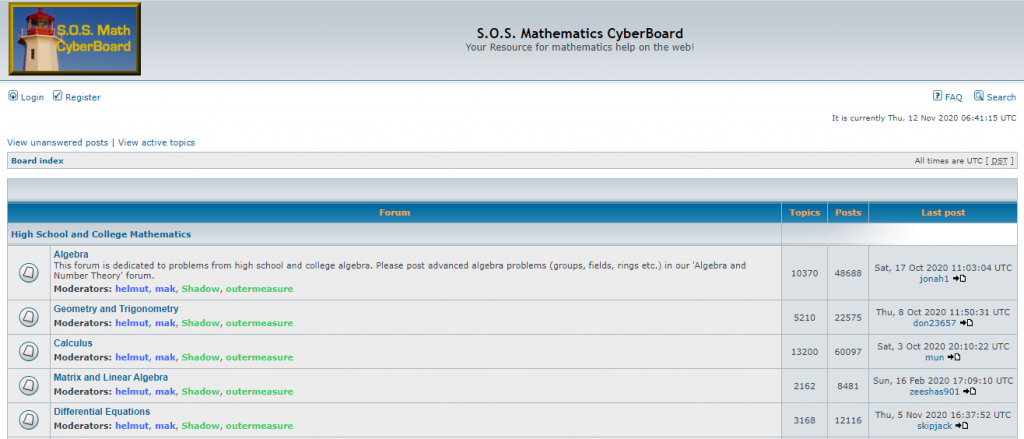 To finish the list, let us end with another online forum for math problems.
This way, you would have different options and you would be able to compare which ones have the most active community.
Like the previous two online communities we mentioned, S.O.S. Mathematics CyberBoard is the same.
You just need to post the math problem you are having a hard time solving, then you wait for anyone in the community to answer and explain the problem to you.
It is important to know that whenever you post in online communities like these, you have to be respectful to others and you need to clearly explain your math problem.
This way, you can receive more positive and encouraging feedback from the community.
Conclusion
The math help websites that we have cited are just some of the many math websites accessible to everyone.
Some of the websites we listed even covered different topics aside from Math.
There are several help websites out there that would not only teach you math but would also teach you other interesting skills related to math like making sense of physics equations, learning kids coding languages, understanding big data, creating coding games, and many more.
If you use these learning resources, tools, and materials effectively, you can surely get ahead and improve your performance in class.
Whether it is a website that provides online class, solves your math homework, or even an online community, these websites can ultimately improve your problem-solving skill in math.
The following two tabs change content below.
Hello! My name is Todd. I help students design the life of their dreams by ensuring college, scholarship, and career success! I am a former tutor for seven years, $85,000 scholarship recipient, Huffington Post contributor, lead SAT & ACT course developer, host of a career exploration podcast for teens, and have worked with thousands of students and parents to ensure a brighter future for the next generation. I invite you to join my next webinar to learn how to save thousands + set your teenager up for college, scholarship, and career success!
Latest posts by Todd VanDuzer (see all)