Hello, my name is Todd and I am an entrepreneur who owns a nationally recognized tutoring company. Now before I start, I want to clarify one thing. I don't think school is pointless. The fundamentals are very important. I just know the opportunity cost for the new age of education is greater.
Let me give you a little background on who I am before I dive into exactly what I mean.
I have never had a real job. In fact, my last time working for someone was when I was 18 years old as a valet driver in High school after the tutoring company I started when I was 16 was grossing 80K per year.
I earned over $85,000 in scholarships to college and graduated from Barrett Honors College at ASU, built Student-Tutor to help thousands of students nationwide and became a writer for The Huffington Post even though I suffer from dyslexia, have horrible grammar, and spelling.
I also went on to travel the world visiting over 35 different countries along the way, rock climbed up 2000+ foot cliffs and learned how to slackline thousands of feet in the air.
Through the income I had generated I invested and remodelled four homes and then rented them out to college students at ASU.
And for the past year, I decided to have some fun and co-founded Desert Canvas hosting multiple 500+ person festivals (see video from last year by
clicking here
), interviewing popular DJ's like Kygo and getting media credentials for festivals like EDC, including free helicopter rides, free hotels, and more!
It has been quite the roller coaster but in the end, I have created my own reality.
I live life on my own terms.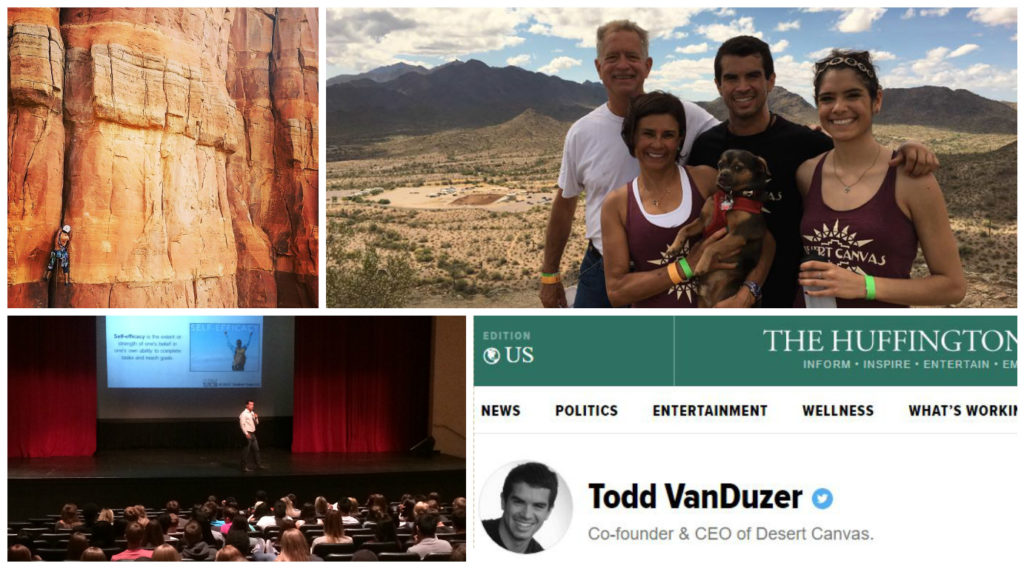 Not one of the above accomplishments was due to what I learned in school. 
The following section discusses some other arguments that discuss why school is pointless. 
Is School a Waste of Time? (Arguments as to why school is pointless)
The school system is believed to be flawed and it doesn't teach necessary skills.
There are long school days which only stress out students.
The way schools measure success is so rigid and structured
Wait! But school is supposed to get you ready for the real world right?
Yeah… that's exactly what I thought and the exact reason why I started Student-Tutor.
To help skyrocket students grades and test scores in the hope to spark brighter futures. 
In the attempt to accomplish this mission I have researched THOUSANDS of hours on scholarships, college admittance, academics, and interviewed dozens of career counsellors, principals, teachers, parents, and students.
I then took everything I learned, assembled a team, and we wrote over a hundred blog articles sharing the knowledge on the best math websites, apps, SAT/ACT prep strategies, college admittance tricks, scholarship strategies, and so much more!
And because of this, we received hundreds of testimonials in how we have helped students get into x college with x scholarships or raise their grades from an F to an A.
Yet, what I am doing does not make me want to get out of bed in the morning.
Because I know we are not teaching students what they need to know to survive in this new digital age!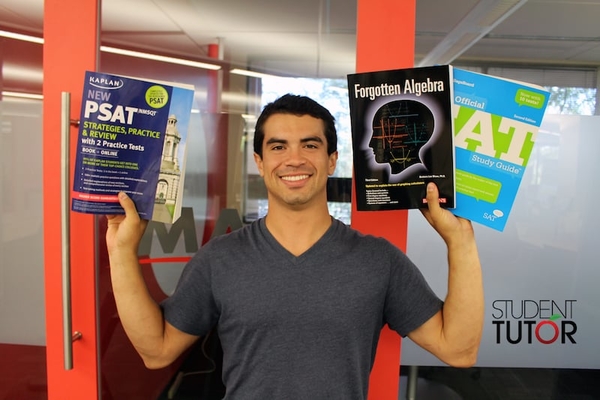 Five years ago if you asked me what is best for your child I would tell to you get good grades, do well on the SAT/ACT, and get into a good college.
Now if you asked me what is best for your child? I would PARTIALLY LIE and tell you to get good grades, do well on the SAT/ACT, and get into a good college.
Then I would have one of our employees help you do exactly that. Afterwards, you would pay me several hundred to thousands of dollars, thank us for making a transformational impact in your child's life, and leave a 5-star review on our company.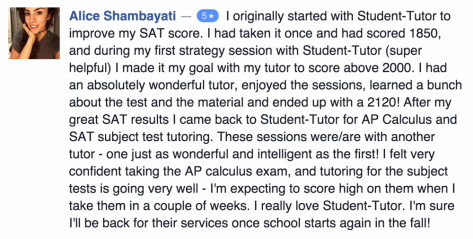 So what would I tell you if I could tell you the truth?
I would tell you the world has changed. We live in the digital age and just like we are changing the ways we transport ourselves (Uber), watch movies (Netflix), keep in contact with friends (Facebook), do our errands (Amazon), we are also changing the way we educate ourselves (Google).
Like I stated earlier not one of the above accomplishments was due to what I learned in school. So where did I learn it then?
I asked my best friend! Google. 🙂
And Google taught me everything I needed to know.
It taught me how to network, talk to people, the correct way to portray myself on social media, have a voice and reach thousands of individuals worldwide. It pointed me to the experts in the specific industries I wanted to learn about. And they gave me practical step by step instructions on how to get results.
And so I applied what I learned and created an education blog with over 70,000 visitors per month from across the world.

This resulted in me getting a gig to write for the Huffington Post, featured on over a dozen different podcasts, being on the news several times,  reaching financial freedom, and having new business opportunities almost every single day all by the age of 27!
And in one famous instance even winning a fully paid trip to China with a friend to help promote a company via social media for 30 days! (See recap of trip here)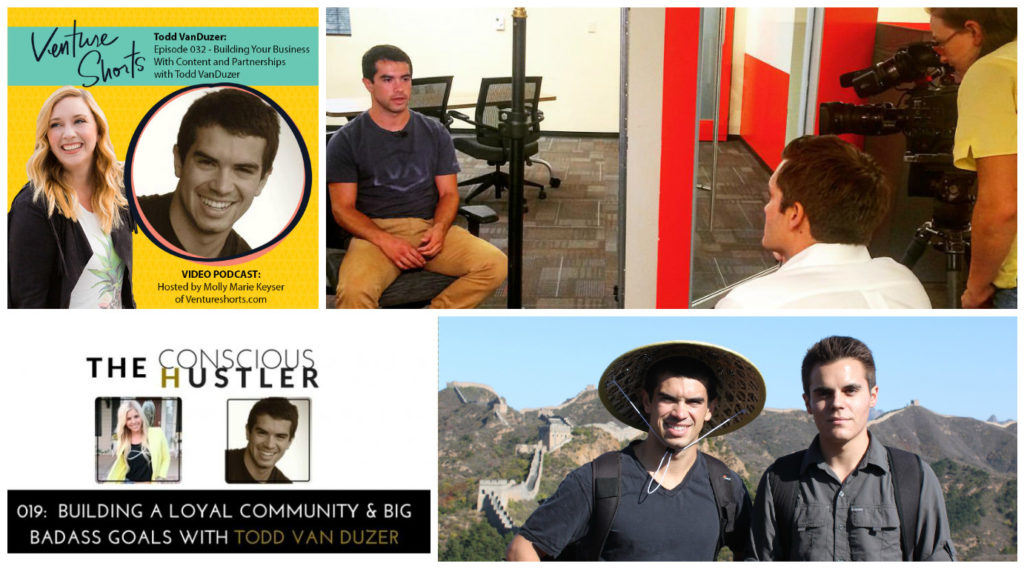 What should you do to ensure the success of your child?
Now that I have almost covered why school is useless according to may personal experience, it's time I share some strategies that help get where I am.
Wake up! Realize things have changed and start to put some priority to the new way of education.
Yes, it is important for them to learn the fundamentals and I still encourage all students to get good grades, test scores, and go to college. 
But I even further encourage students to learn about content marketing, digital marketing, networking, personal branding, blogging, podcasting, social media, coding/programming, organization, goal setting, and more!
Because one thing is for certain…
Students who adapt to the new digital age and the new way of education will be lightyears ahead of the ones that don't.
Here are some articles that you will find useful in this pursuit to success:
The following two tabs change content below.
Hello! My name is Todd. I help students design the life of their dreams by ensuring college, scholarship, and career success! I am a former tutor for seven years, $85,000 scholarship recipient, Huffington Post contributor, lead SAT & ACT course developer, host of a career exploration podcast for teens, and have worked with thousands of students and parents to ensure a brighter future for the next generation. I invite you to join my next webinar to learn how to save thousands + set your teenager up for college, scholarship, and career success!
Latest posts by Todd VanDuzer (see all)