Co-authored by Renae Hintze
---
The ACT writing portion is optional.
I know what you're thinking — what exactly does "optional" mean?
Optional as in… you won't stand out if you DON'T take it?
Optional as in: It's in your best interest to skip it?
OR, does it really just not matter either way?
Here's a few helpful pointers on why your student may or may not want to take their ACT writing portion.
What exactly is ON the ACT Writing Section?
The ACT has 5 sections total:
English

Math

Reading

Science

Writing
The writing test is the only portion of the exam that is "optional," meaning, it is your student's CHOICE to take this. They can also choose to skip it entirely.
The following is a visual breakdown of the writing portion alone: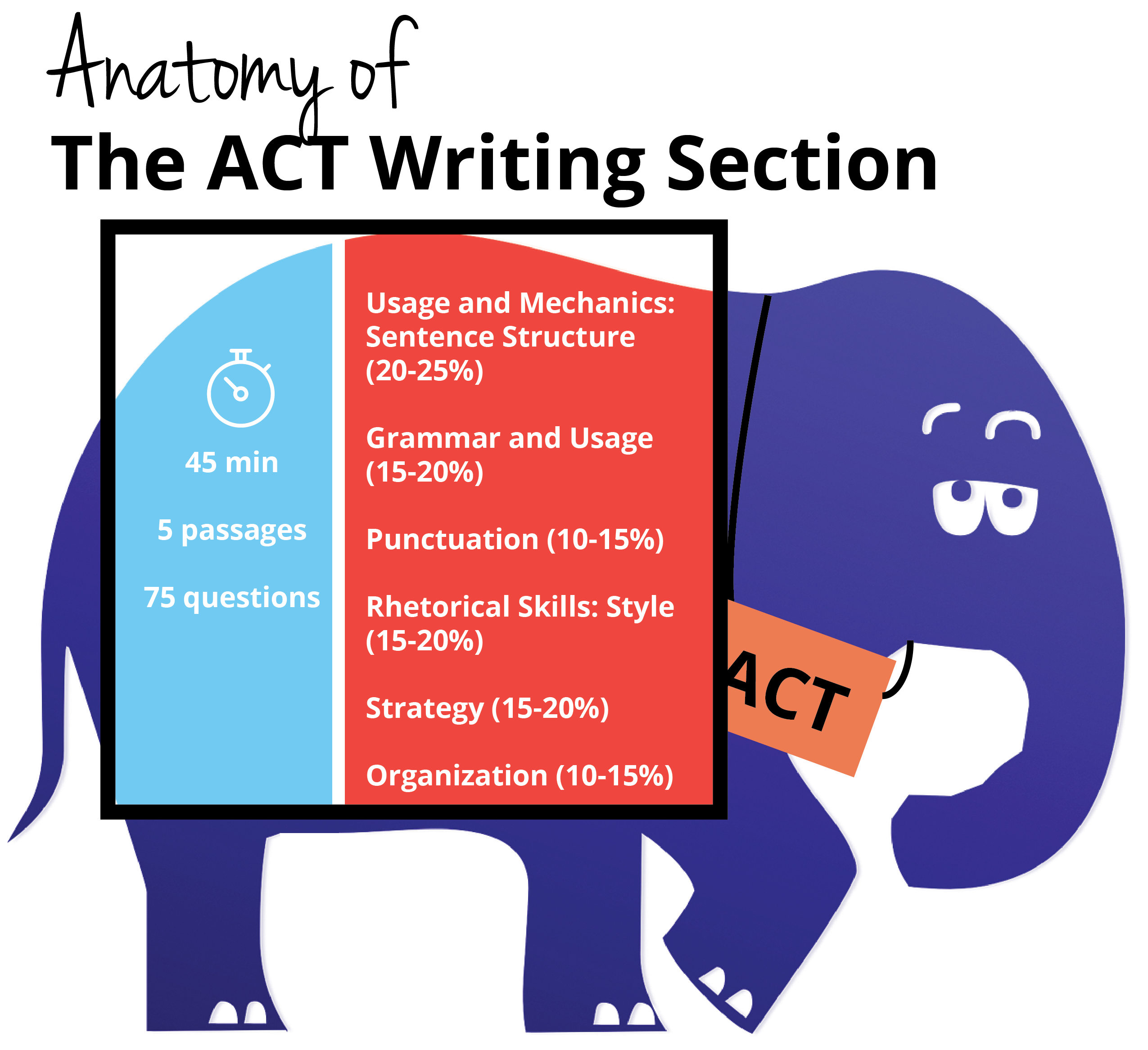 Some colleges want it, others don't mind
When it comes to the writing portion of the ACT, any college will accept it, but not every college REQUIRES it.
College admissions expert Allan Grove lists out the colleges that require the ACT by state.
It's a pretty hefty list, so I'll just pull a few names out for you to get an idea:
Stanford
UC Davis
UCLA
Yale
Florida State
Many of the states in Grove's list don't have any schools that require ACT writing scores to be submitted — including Arizona!
You have nothing to lose — right?
On a College Confidential forum, one High Schooler commented the following:
Okay, so I ended up with a decent ACT score, but totally bombed the writing portion. I got a 34 composite, but a 4 (GAH!?!?!?!) on the writing portion. I really want to use my multiple choice score, but my writing is totally unacceptable. It's weird because I'm in AP English, and my essays aren't THAT bad… I normally get 7s or higher, and I got a 10 on the SAT writing. I'm hoping to apply to some more competative colleges…any advice?
So to rephrase ilovesleep's question, if your student's writing score is less than satisfactory and they submit that score in addition to a high composite score for college admissions, what will happen?
Well. The University of Chicago says they don't REQUIRE the ACT writing portion, but will still consider it.
The writing section of the SAT or the ACT is considered supplemental.
Here's the thing. If your student submits their ACT essay to a school that doesn't require it, you are asking them to draw their attention to it.
As a general rule of thumb, if your student plans on submitting their ACT writing portion as supplemental admissions criteria, they should plan on doing well!
Conclusion
As you can see, there is no point-blank answer for whether or not any one student should take the Writing portion of the ACT. It really comes down to YOUR student:
Their writing skills
Their desired college's admissions requirements
I hope that this short but sweet article has helped you to better discern where your teen stands.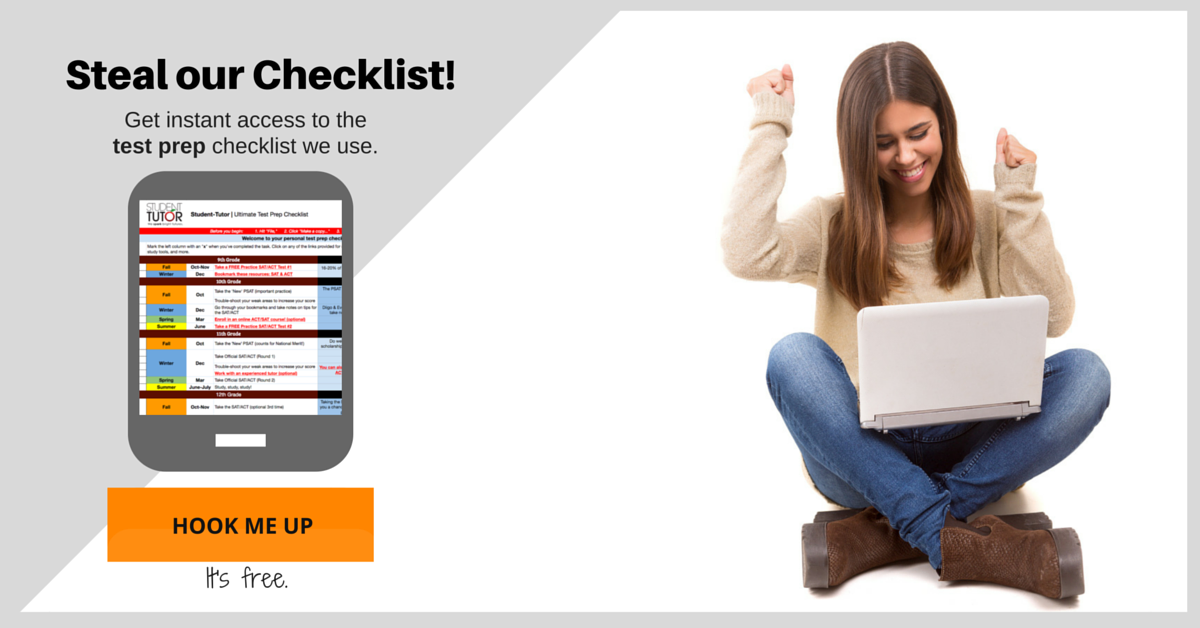 Still wondering whether or not your student should take the ACT with Writing? What questions didn't we answer? Let us know in the comments below!
The following two tabs change content below.
Laura earned a Master's degree in Secondary Education plus Teaching Certification for Mathematics and Psychology in both AZ and CA. Her undergraduate work was in Psychology with a minor in German from UCLA where she graduated magna cum laude. She has been tutoring since the 90's, was a high school teacher 2006-2011, and still teaches for a local college. Laura is passionate about teaching, learning, entrepreneurship, and traveling the world with her husband, their dog Tuck, and her Macbook Pro. -- Join Laura on Linkedin & Twitter!
Latest posts by Laura Petersen (see all)