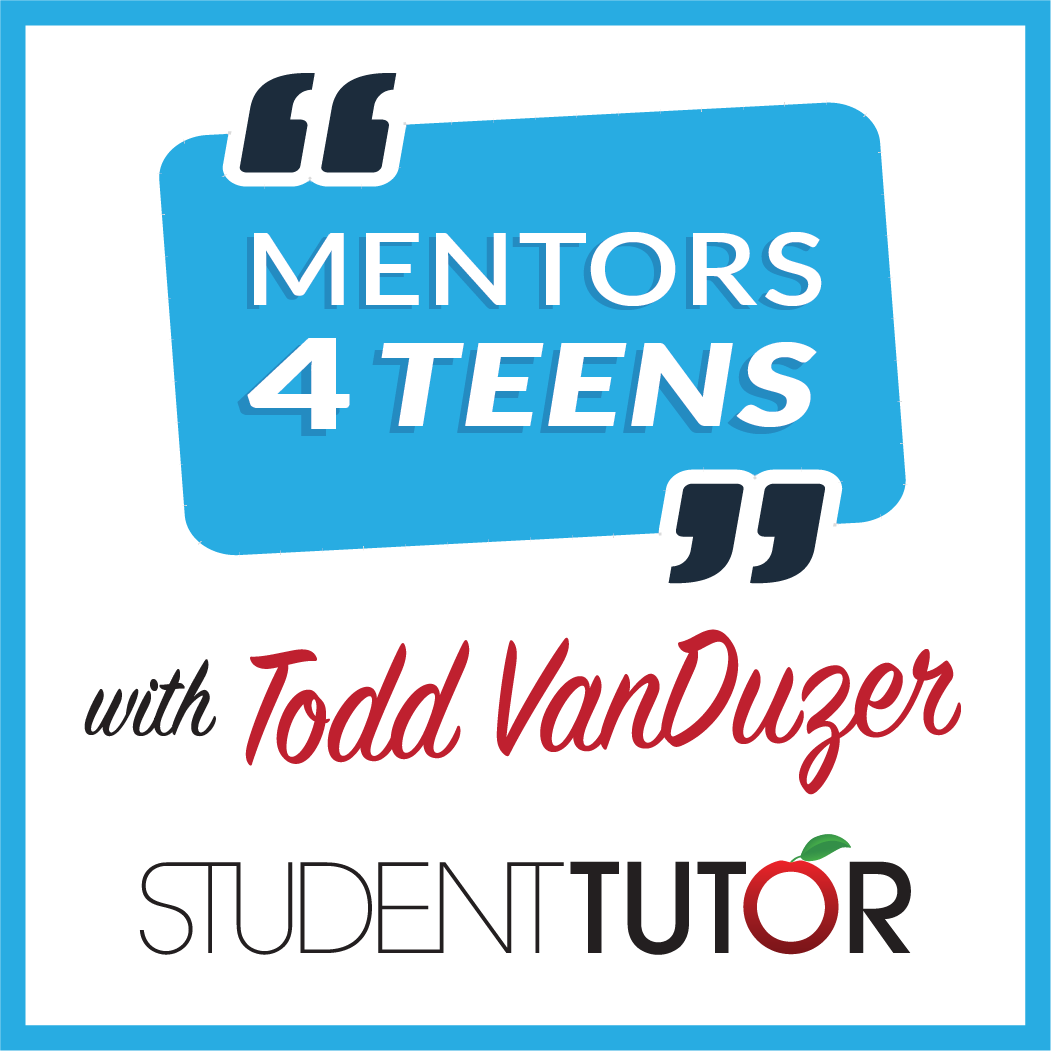 Episode 19: Personal Finance for High Schoolers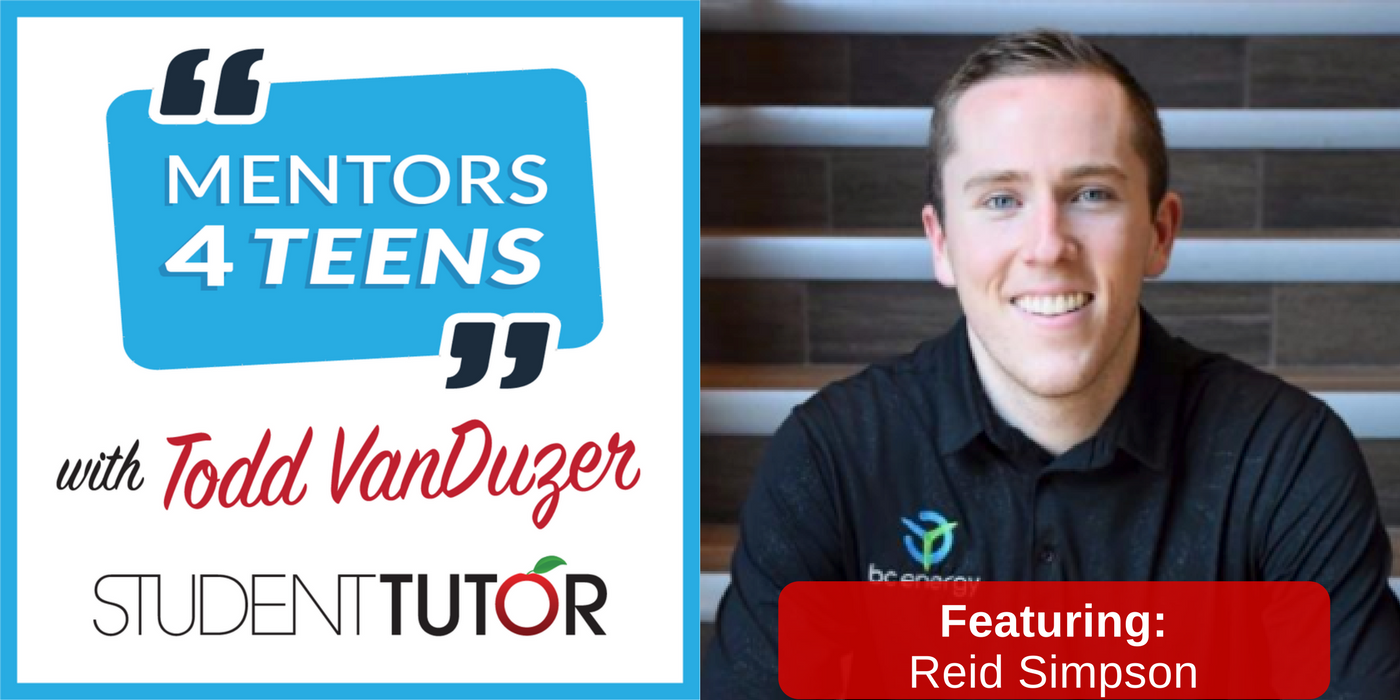 Featuring: Reid Simpson, Financial Advisor
Mentor Bio:
Reid Simpson is a Partner & Investment Professional at Sunstone Financial based in Phoenix, Arizona. Reid graduated Summa Cum Laude with a Finance & Economics degree from Grand Canyon University. His passion led him to become the President of the Entrepreneurial Club and establish lasting relationships with the University and Alumni.Today, Reid works with students all across U.S. who are in their Junior or Senior year of high school. These last 2 years of high school are the most important in identifying your funding for college opportunities. Reid works with parents and students to identify, plan, and implement a strategy that affords anyone to go to the school of their choice, for the best possible price.Reid is passionate about helping families with college, financial planning, entrepreneurship, health and fitness, and he is even an IRONMAN Triathlon Finisher!
Industry Overview:
What do Financial Advisors do?
Personal financial advisors provide advice on investments, insurance, mortgages, college savings, estate planning, taxes, and retirement to help individuals manage their finances.
What does their work environment look like?
Most personal financial advisors work in the finance and insurance industry or are self-employed. They typically work full time and may meet with clients in the evening or on the weekends
How do you become a Financial Advisor?
Personal financial advisors typically have a bachelor's degree although NOT REQUIRED they ARE required to pass certain exams administered by the Financial Industry Regulatory Authority, or FINRA, which is responsible for governing business between the investing public and brokers to ensure advisors are qualified, according to investopedia.com. In addition, the series 6 and 7 licenses can further help advance your career in this particular field of work. A master's degree and a certificate can improve one's chances for advancement in the occupation although once again NOT REQUIRED. Credentials like on-the-job experience and licenses can be much more important.
What additional skills that they typically don't teach in school do you need?
According to job unlocker team if you are not good at sales or cannot learn in a matter of months you are going to have a bad time. Learning soft entrepreneurial skills like speaking, networking, persuasion, and more technical marketing skills are crucial. Unfortunately, due to standardization in the schooling system these skills are not taught.
What is the pay?
The median annual wage for a personal financial advisor was $90,530 in May 2016. The top 75% is $160,490 and 25th percentile $57,460.
Future demand in marketplace?
Employment of personal financial advisors is projected to grow 15 percent from 2016 to 2026, much faster than the average for all occupations. As the population ages and life expectancies rise, demand for financial planning services should increase.
Overall…
US news rates a financial advisor as # 8 in best business jobs which ranks them based on 5 categories (salary, job market, future growth, stress, and work-life balance); with statistician, actuary, and mathematician coming in 1st, 2nd and 3rd respectively.
Todd's personal opinion…
If you have an entrepreneurial drive, like to help people, want to make an above normal stable salary, are ready for a somewhat cut throat industry… this is something you want to check out! Go ahead and get started by reading a book like Unshakable by Tony Robbins or the Mortley Fool investment guide for teens to see if learning this information gets you fired up!
Mentor's Key Points:
Get INTERNSHIPS!!
An internship can be one of the most lucrative and career building activities you can do!
NETWORK, and build RELATIONSHIPS!
Make friends, share interests, and talk about what you and your colleagues DO! Have fun, and share experiences with others; to build a deeper relationship. Learn more and more about these people and what they like.
Start investing TODAY!
Learn about an IRA, and create the HABIT of putting money aside. Compounding interest can make you a millionaire!
Resources:
More Information on this Week's Industry Analysis!
—
Are you interested in learning more and joining our community of proactive teens and parents for FREE?
Step 1: Join our FREE college prep, scholarship, and career guidance Facebook group!
Step 2: Register for our next FREE webinar to learn how to save thousands + set your teenager up career, college, and scholarship success!
The Mentors 4 Teens: College, Scholarship, and Career Guidance Podcast
Copyright © 2018 by Student Tutor
Produced by: Todd VanDuzer & Cody Mack
Recording by: Todd VanDuzer
Music & Editing: Cody Mack
Sponsorship & Interview Requests: [email protected]
The following two tabs change content below.