Many parents are familiar with the SAT that students take late in their high school careers and put on their college entrance application, but what about the PSAT? When does my kid need to take the PSAT? And if he or she does, what are some benefits we can get from good scores?
PSAT Basic Information:
The "P" in "PSAT" stands for preliminary. So it is a test taken before the SAT.
Sometimes it is referred to as NMSQT or National Merit Scholarship Qualifying Test.
The PSAT measures critical reading, mathematical problem-solving, and writing, but it does not require you to remember specific facts learned in school (similarly, like the SAT).
The PSAT/NMSQT has 5 sections:
(2) 25-minute critical reading sections composed of 13 sentence completions and 35 critical reading
(2) 25-minute math sections composed of 28 multiple-choice math questions and 10 student-produced responses or grid-ins. Topics of math tested on the PSAT are:
– Numbers and Operation
– Algebra and Functions (but not 3rd year level math that may appear on the SAT)
– Geometry and Measurement
– Data Analysis, Statistics and Probability
(1) 30-minute writing skills section composed of 14 Identifying sentence errors, 20 Improving sentences, and 5 Improving paragraph questions. This section's goal is to assess the "student's ability to express ideas effectively in standard-written English, to recognize faults in usage and structure, and to use language with sensitivity to meaning."
The PSAT test is 2 hours and 10 minutes.
You may use a calculator, but it is not required. Approved calculators include: four-function, scientific, or graphing calculators.
Other PSAT Facts:
You can get an Official Student Guide to the PSAT/NMSQT from your guidance counselor's office in September. It offers:
– Test taking help
– Information about National Merit Scholarship Corporation scholarship competitions
– A full-length practice PSAT test
PSAT Registration and Test Dates: The 2013 PSAT/NMSQT test dates are Wednesday, October 16 and Saturday, October 19 (each high school chooses only one October test date).
– You must sign up for the PSAT at your high school or another high school in community.
– This test is administered by high schools, not through test centers.
– Online registration for the PSAT is not available.
 Students can take the exam only once per year (in October). The exam on their second-to-last year of high school (usually junior year) is the score that counts for National Merit qualification.
Benefits of taking the PSAT:
Receive feedback on your strengths and weaknesses on skills necessary for college and then focus your preparation on those areas that could most benefit from additional study or practice.
Gauge how your performance compares to others who will likely apply to college.
Help prepare for the SAT exam (Become familiar with the kinds of questions and the exact directions you will see on the SAT.)
Receive information from colleges if you check "yes" to Student Search Service.
Enter the competition for scholarships from National Merit Scholarship Corporation (grade 11).
*Doing well on the PSAT qualifies students to be recognized and/or awarded scholarships by the National Merit Scholarship Program. Earning this positive attention and money toward school is an amazing opportunity.
*But since students cannot retake the PSAT (they have only one shot!) it is important they study and prepare as much as possible before they take the exam!
*Many universities will give up to full-ride scholarships to students named as Finalists or Semi-finalist. Read more here: Crazy Scholarship Money from the PSAT
Source:  College Board – http://www.collegeboard.com/student/testing/psat/about.html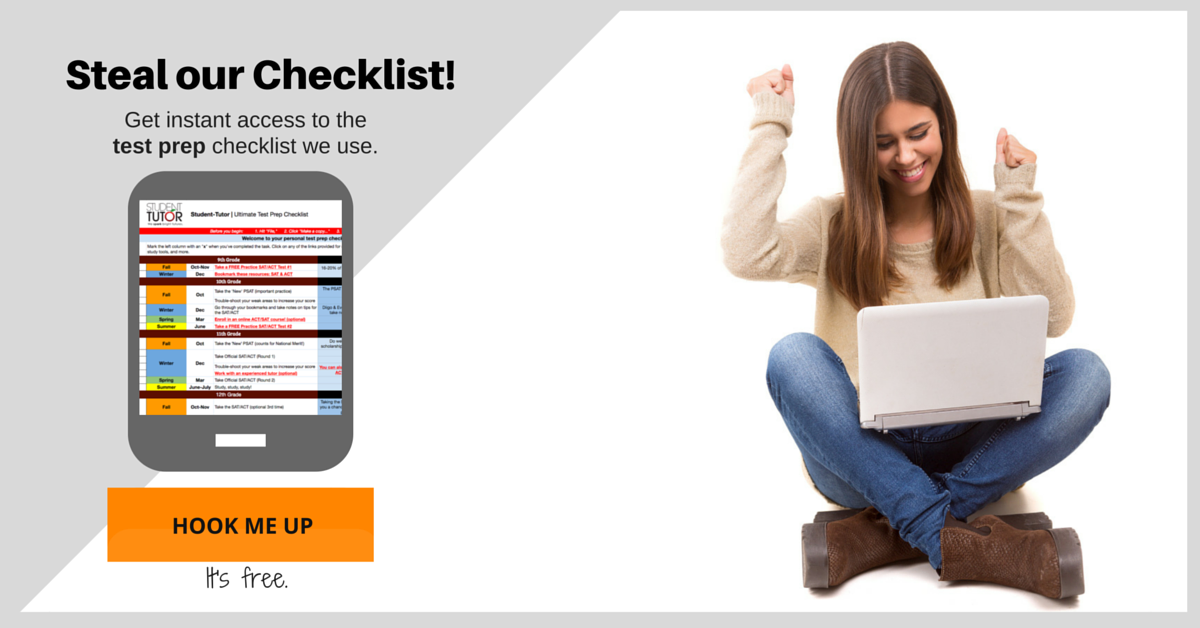 The following two tabs change content below.
Hello! My name is Todd. I help students design the life of their dreams by ensuring college, scholarship, and career success! I am a former tutor for seven years, $85,000 scholarship recipient, Huffington Post contributor, lead SAT & ACT course developer, host of a career exploration podcast for teens, and have worked with thousands of students and parents to ensure a brighter future for the next generation. I invite you to join my next webinar to learn how to save thousands + set your teenager up for college, scholarship, and career success!
Latest posts by Todd VanDuzer (see all)