Studying for the SATs does not necessarily mean memorizing a list of SAT vocabulary words. 
Yes, memorizing can help you do well on the exam. However, it should not be the only thing you should focus on. 
Some still aced their exam even though they did not memorize a long list of vocabulary words. 
The best way to prepare for the Reading section of the SATs is to improve your ability to recognize words in context. 
Recognizing is not the same as memorizing. 
If you do not know how the word is usually used in context, then your efforts in memorizing its meaning would be futile. 
Keep in mind that the SATs are meant to test your comprehension and ability to recognize words in context. 
That being said, we have created this guide to help you ace your next SAT. 
Preparing for the SAT 
This guide is meant to help you prepare for the Reading and Writing Section of the exam. 
Read more often 
You may have already heard this several times from other people but reading is a surefire way to improve your vocabulary and comprehension. 
Rather than memorizing empty SAT vocabulary words, it is best to read and learn them in context instead.
If you are not much of a reader, then I would suggest you start with short articles, stories, or passages.
Once you get the hang of it, you can start reading books or feature articles. 
However, we still highly suggest you read one full-length article every day. 
Since the passages in the Reading section are mostly excerpts from different sources, you should also familiarize or expose yourself to different writing styles. 
This way, your reading speed would always be consistent no matter what the writing style or topic is. 
Keep tabs of the new words
If you encounter or learn a new word from what you are reading, you should keep track of it and try to incorporate it into your everyday life. 
By doing this, you can actively recall and remember the words for a longer period of time. 
It is easy to expand your vocabulary and it is much better than memorizing a list of SAT vocabulary words 
Another plus side to doing this is that you can learn and absorb the new word more effectively. 
Since you are actively recalling it and using it in your everyday life, the new word would eventually feel like a normal or easy word that has been innate to you. 
Answer more practice test
Apart from cultivating a reading habit, another surefire way to ace your SAT is to answer practice tests. 
Rather than memorizing vocab words, you can just learn those words through several practice tests. 
Simulating and answering several standardized practice tests can help you prepare for the exam. You would be familiar with the format of the exam. 
On top of that, having an SAT prep can also help you with context clues and sentence completion questions. 
SAT Vocabulary words
Rather than memorizing a vocabulary list, try to familiarize and recognize how these words are used in a different context. 
See the image below for the different word classifications. 
Keep in mind that the SATs would mostly test you on Tier 1 and Tier 2 for the Reading and Writing section.
Tier 1 
Modals [can, cannot, could, may, might, must, shall, should, will, would] (Super cluster 1: Auxiliary and Helping Verbs) 
Relationship Markers (Concurrent Action) [as, at, during, now, of, on, together, when, while] (Supercluster 6: Time)
Primary Auxiliary Verbs [did, do, does, doing, done, had, has, have] (Supercluster 1: Auxiliary and Helping Verbs)
Auxiliary Verbs [am, are, be, been, is, was, were, being] (Super cluster 1: Auxiliary and Helping Verbs)
Relationship Markers (Addition) [and, of, too, with] (Super cluster 7: Comparison and Contrast)
Pronouns/Reflexive Pronouns [he, him, I, it, me, myself, she, them, they, us, we, you] (Super cluster 2: Pronouns)
Possessive Pronouns [her, hers, its, mine, my, our, their, your, yours, his, ours, theirs] (Super cluster 2: Pronouns)
Interrogative Pronouns [what, when, where, which] (Super cluster 2: Pronouns)
Direction To and From [at, from, to] (Super cluster 4: Physical Location and Orientation)
Cause/Effect (Relationship Markers) [because, by, for, from, if, since, so, then, to, because of] (Super cluster 3: Cause and Effect)
Specifiers [a, an, each, every, no, that, the, these, this, those, either] (Super cluster 5: Measurement, Size, and Quantity)
Exclamations (General) [ah, aha, bye, gee, good-bye, ha, hello, hey, hi, ho, maybe, no, oh, ok, okay, ooh, wow, yes, goodnight, wow] (Super cluster 9: Verbal Interactions)
General Amounts [all, another, both, few, half, less, little, lot, many, more, most, none, only, other, pair, two, whole, amount, couple, extra, several, single, twice] (Super cluster 5: Measurement, Size, and Quantity)
Diminishers [almost, enough, just, only, hardly, alone, mostly, nearly, simply] (Super cluster 5: Measurement, Size, and Quantity)
Relationship Markers (Contrast) [but, else, not, or, still, than, without, yet, against, compare, either, except, instead, neither, unless, whether] (Super cluster 7: Comparison and Contrast)
Attitudinals (Lack of Truth/Doubt) [maybe, possibly] (Super cluster 19: Attitudinals)
Distances [along away, beside, between, by, close, far, near, past, toward, apart, aside, beyond, nearby, opposite, outer] (Super cluster 4: Physical Location and Orientation)
Tier 2
These are examples of academic vocabulary
abbreviate 
collaborate 
incessant
florid
abdicate 
commiserate
incidental
rancorous
aberration
compassion 
incite
fortuitous
abstinence 
composure
incorrigible
reclusive
abstract
compromise 
indict
frugal
accolade
conciliatory
indoctrinate
reconciliation
accommodate
condescending 
insurgent'
hackneyed
adulation 
conditional 
intangible
renovation
adversity 
conformist 
judicious lavish
haughty
aesthetic
congregation 
listless
resilient
aesthetic 
contract
meager
hedonist
affinity
convergence 
meander 
restrained
altercation
copious
negligent 
hypothesis
ameliorate
cordial
obliterate 
reverence
amicable
dearth
ponderous 
impetuous
amicable 
debilitate
preclude 
sagacity
anachronistic 
decadence
prerequisite 
impute
anarchy
deference
proximity 
scrutinize
anecdote
deleterious 
rectify
incompatible
anomaly
delineate
rescind
spontaneity
anonymous 
demagogue 
resolution 
inconsequential
antagonist 
deprecate
rigorous 
spurious
appall
despot
scrutinize 
inevitable
archaic
devious
substantiate
submissive
arduous
didactic
surmise
integrity
arid
digression 
tirade
substantiate
articulate
diligent
turbulence 
intrepid
assiduous 
discredit 
unimpeachable 
subtle
astute
disdain 
unobtrusive
intuitive
asylum 
disparage
usurp
superficial
authoritarian
dissonance
vacillate 
jubilation
aversion
divergent
whimsical
superfluous
benevolent 
duplicity
empathy
lobbyist
biased
edifice
perfidious
suppress
brevity
effervescent
emulate
longevity
cajole
egregious
precocious
surreptitious
callous
elusive
enervating
mundane
camaraderie 
equivocal
pretentious
tactful
capitulate
erroneous
enhance
nonchalant
catalyst
exemplary
procrastinate
tenacious
catharsis
expedient
ephemeral
novice
caustic
extraneous
prosaic
transient
censure
formidable
evanescent
opulent
censure 
frivolous
prosperity
venerable
chastise
grueling
exasperation
orator
circuitous 
haphazard
provocative
vindicate
clairvoyant 
heretic
exemplary
ostentatious
clamor
hindrance
prudent
wary
coalesce
hypocrisy
extenuating
parched
cognizant
iconoclast
querulous
You can proceed to this website to see some examples of Tier 2 per grade level
Tier 3
Abatement
Accounts Receivable
Accretion
Adversary Proceeding
Aerostats
Affidavit
Algae
Alkali Metal
Allele
Amicus Curiae
Amplitude
Anemometer
Appellate
Biomass
Biome
Buoyancy
Burden Of Proof
Coefficient
Cold Front
Cold Fusion
Combustion
Concurrent Sentence
Contingent Claim
Contour Lines
Convection
Covalent Bond
Deposition
Diffraction
Electromagnetic Radiation
Electron
En Banc
Entropy
Ex Parte
Exothermic Reaction
External Combustion Engine
Friction
Halogen
Heterozygous
Inclined Plane
Indictment
Inertia
Inhibitor
Interrogatories
Ionic Bond
Isotope
Jurisprudence
Liquidation
Longitude
Magneto Hydrodynamic
Meiosis
Molecule
Nuclear Fusion
Oxidation
Photosynthesis
Propellant
Prosecute
Protist
Remand
Respiration
Rock Erosion
Run-Off
Sequester
Statute Of Limitations
Sublimation
Subpoena
Subscript
Substance
Trough
Trustee
Tundra
Unscheduled Debt
Wage Garnishment
Writ
Writ Of Certiorari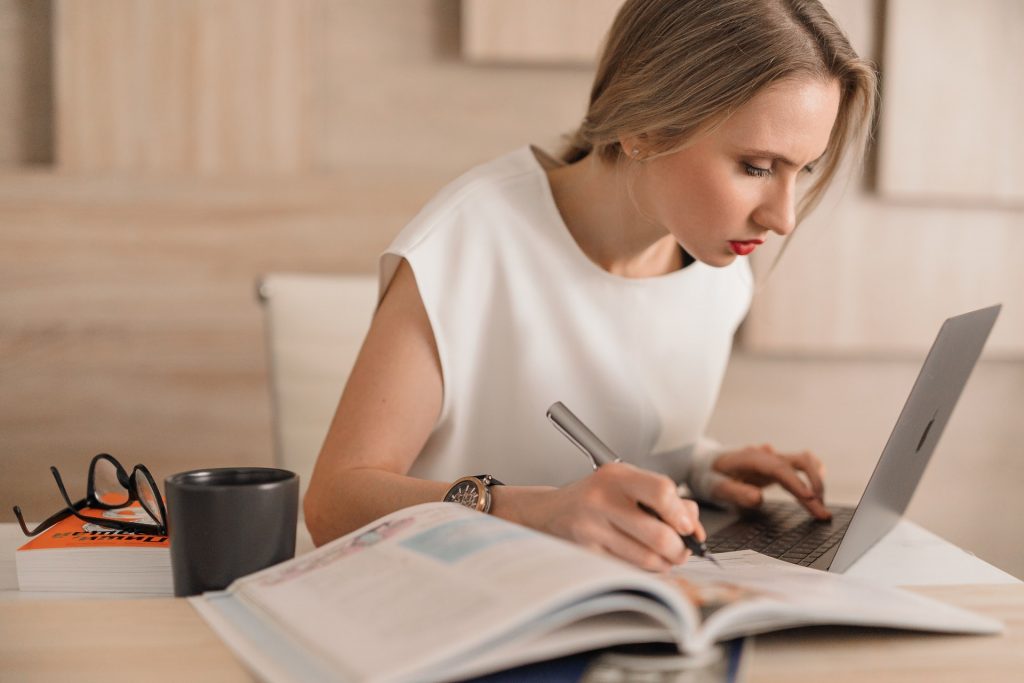 Dealing with Difficult Words
We have cited a few words above to give you a better idea of it is classified into groups. 
Tier 2 words are usually the hardest ones because they are not commonly used in conversations. That being said, the SAT exam would ask you to determine the meaning of these words in context. 
So if you ever encounter these words during your ready or study sessions, always keep tabs and remember to do the following. 
Use it in a sentence
Rather than memorizing the meaning of the work, use it in a sentence and different context instead. 
This way, you would be able to know when and what situation should the word be used. 
As we have mentioned earlier, memorizing the meaning of the word is futile if you do not know the context it should be used in. 
So rather than writing the meaning of the words in a flashcard, write it in a sentence instead. 
Active recall
Now that you have written the sentence in your flashcard, the next best thing to do is review your flashcards more often. 
Given that you only put the sentence in your flashcards and not the meaning of the word, you would then be forced to actively recall the meaning of the word. 
It has also been scientifically proven that active recall is an efficient way to absorb new information and store it in your memory for the long-term.
Practice it in conversation
To make to new word stick, you should use it in conversation as well. 
This way, and as we already mentioned before, the new and difficult word would become an innate word that is easy to understand and comfortable to use. 
Practice Problem 
Mattie Silver had lived under Ethan's roof for a year, and from early morning till they met at supper he had frequent chances of seeing her; but no moments in her company were comparable to those when, her arm in his, and her light step flying to keep time with his long stride, they walked back through the night to the farm. 
1. In the context of the passage, the author's use of the phrase "her light step flying to keep time with his long stride" (line 3) is primarily meant to convey the idea that 
Ethan and Mattie share a powerful enthusiasm.
Matte strives to match the speed at which Ethan works. 
Mattie and Ethan playfully compete with each other. 
Ethan walks at a pace that frustrates Mattie.
Voters need to understand the prosaic details of complex policies. Most have staked out positions on these issues, but they are not often reasoned positions, which take hard intellectual work. Most citizens opt instead for simplistic explanations, assuming wrongly that they comprehend the nuances of issues. 
Psychological scientists have a name for this easy, automatic, simplistic thinking: the illusion of explanatory depth. We strongly believe that we understand complex matters, when in fact we are clueless, and these false and extreme beliefs shape our preferences, judgments, and actions— including our votes.
As used above, "illusion" most nearly means
misconception.
dream.
charade.
phantom
But when the leaders choose to make themselves bidders at an auction of popularity, their talents, in the construction of the state, will be of no service. They will become flatterers instead of legislators, the instruments, not the guides, of the people. 
As used above, "instruments" most nearly smean
representatives.
tools.
counselors.
navigators
"One feels oneself present at the beginnings of a revolution," a theater critic wondered of this climactic scene; the same can perhaps be said of Georg's achievement overall. The play was a hit, launching the duke's group on a seventeen-year tour, during which it delivered over 2,000 performances in venues throughout Europe. Inspiring directors around the continent to design and execute more unified, detailed productions, 22 the title Georg was dubbed with was "The Theater Duke."
NO CHANGE 
presumed 
sensed 
observed
Conclusion
Hopefully, some of the words and practice problems we compiled are enough to give you an idea of what the SAT would look like. 
Keep in mind that the examples above are not guaranteed to appear in the SAT. It is only meant to give you an overview of the level of difficulty used in the SAT. 
To briefly recap, we covered the following areas
We have also discussed a few topics that we thought are relevant for your grade level such as
The following two tabs change content below.
Hello! My name is Todd. I help students design the life of their dreams by ensuring college, scholarship, and career success! I am a former tutor for seven years, $85,000 scholarship recipient, Huffington Post contributor, lead SAT & ACT course developer, host of a career exploration podcast for teens, and have worked with thousands of students and parents to ensure a brighter future for the next generation. I invite you to join my next webinar to learn how to save thousands + set your teenager up for college, scholarship, and career success!
Latest posts by Todd VanDuzer (see all)