With the current tough job market, a stand-out and perfectly written resume has never been more important in landing your first round of interviews.
The competition is now more challenging than ever, and creating the perfect resume can be a little too overwhelming.
So to help you overcome this roadblock, we have created this guide as well as collated a few examples to help you get a callback for a job interview.
Main Parts of a Resume
One important point to keep in mind is that there are five main sections of every resume
contact information;
summary/objective;
relevant experience;
skills;
and education.
These are the most basic information that every resume has. So this just goes without saying that it is important to get these sections right and nail it right at the beginning.  
Summary/Objective
Remember that you only have a few-second window to impress recruiters.
A resume objective is an employer's first glimpse of who you are and it is usually located atop of your resume.
So make it count and brag about your achievements!
Remember to state your achievements, core skills, and how they can contribute to the company or institution you are applying for.
Recruiters do not exactly want to know that you are a 3-time state golf champion if you are applying for the accountant position. That being said, try to avoid irrelevant humblebrag in your summary.
Here is a few examples that we extracted from Randstad's website:
"Driven financial planning professional with track-record of success at developing comprehensive financial strategies for diverse clientele. Combines financial and sales expertise to win new and maintain existing accounts to drive firm growth. Expert communicator, adept at building rapport with clients to deliver tailored financial plans and strategies that align with overall goals."
"To grow in a progressive organization as an accounts payable clerk where the blend of my five years' experience handling monthly invoices and accounting skills can help in achieving the goals of Company ABC."
Relevant Experience
This simply means that the experiences you should list are relevant to the position you are applying for.    
A general experience section usually contains bullet points of your experience or a list of your work history.
Here are a few general tips for this section:
Start the list with your latest experience or current employment.
When listing your employment history, don't forget to include your job title, name of the company, how long have you worked there, and a brief overview of the company and your role in it.
If possible, list 2-4 of your accomplishments when you worked for that role
Now that you have it all listed, it's time to reread the job description you are applying for and extract a few important keywords from it.
Once you found some great keywords, try to rephrase or rework this section of your resume and include some of the keywords that you find.
This would not only help your resume get past the applicant tracking system (ATS) and increase your chances of getting a callback but it would also help you gain some brownie points from the recruiter.
Doing these means you truly understand the role and you put in the extra time and effort for them. 
All these would not go unnoticed and recruiters would surely spend more time reviewing your application.
We have listed a few experiences from a resume sample found on Robert Half's website
Freelance Website Developer
Map This |  2013 – current | Australia-wide
I work with a team of four to build and run continuous improvements on a metro city maps app
that customizes journeys according to information provided by users.
Independently surveyed over 2,500 people for app build and development
Raised over $25,000 in a Pozible crowd-funding campaign to test the app rigorously
Maintained graphic standards and branding throughout the app pages
Nominated for two OzApp Awards
Website Developer
Web Solutions Plus |   2009 – 2013 | Melbourne, Australia
At Web Solutions Plus I worked with large profile corporate and government clients to tailor websites to their needs.
Worked closely with User Experience to ensure the website and its components were engaging and easy to navigate
Facilitated technician site visits when required for emergency support queries
Provided fortnightly and monthly data reports for clients
87% of clients reported >15% increase in website traffic and time-on-site after a redesign or rebuild process with Web Solutions Plus
As much as possible, try to keep everything short, direct, and specific. This way, the recruiter can easily single out your resume among the sea of applicants.
You will be able to see an increase in callbacks in no time.
Skills
What makes skills different from experience is your know-how and expertise in that area.
For example, you may have had experience working with Spanish delegates before but your skill truly lies in your fluency to speak the language, how excellent you are in writing academic articles in Spanish, and even your superb negotiation skill in Spanish.
Your experience is proof of how fluent and skilled you are in that specific area. Without experience to back your claim, you're basically just listing a bunch of unproven and unfounded skills in your resume.
With that said, try to think of skills that are in line with or something that you can relate to your current experience.
It does not have to be closely related to your work experience, it can be anything as long as you can justify it and explain it clearly to the hiring manager during your interview.
Here's a bunch of skills that can back up some of your previous work experience:
Web Developer

Proficiency in coding languages such as Python, C++, C#, Java, Scala, R, Ruby
Marketing Professional 

Adobe Creative Suite, Lightroom, Photography, Administrative Work, Contract Review, Event Planner, Email Marketing, Social Media Savy, Copywriting
Financial Consultant

Contract Review, Forecasting, Market Research, Tax Strategy, Financial Reports and Analysis, Negotiation, Proposal Writing, Preparing Requirements and Forms
Administrative Personnel

Great Interviewer, Copywriting, Legal Writing, Event Planner, Appointment Scheduler, Form Preparing, Effective Trainer
Choosing the Perfect Resume Type
After your long and exhausting job hunt, you probably heard someone mention a "functional resume" about once or twice.
And now, you might be wondering, what the heck is a functional resume, and when should you use one?
To put it simply, functional resume highlight skills over experience. These types of resumes are mainly used by people who are in the process of changing lanes or careers.
Rather than list and highlight your main duties in your previous roles, you would instead give the spotlight to your transferable skills and how it is related to the new role you are applying now.
Still sound complicated? Here's an example, let's say you were working in marketing before and now you want to switch lanes and start working in IT.
To make your resume more appealing to IT recruiters, you can instead use a functional resume over a traditional one.
Rather than highlight your achievements in marketing or your previous roles, you can instead state that you once handled a client keen on digital marketing and you build their website from scratch by learning how to code.
Another great example of when to use a functional resume is if you are a fresh graduate. Given that you obviously have limited work experience, it would be best to highlight your achievement, skills and personal attributes instead.
For example, you can highlight your skill in news writing by citing a project where you had to interview tons of prominent people and write several articles about it.
Citing these scenarios or achievements shows that even though you lack experience, you still find a way to hone and further develop your skills in news writing.
Accomplishments
Apart from the 2-4 bullet list of achievements in the Experience section, you can still add another section that showcases your other accomplishments or achievements.
If you think that your skills and experience are not enough to impress or catch the attention of recruiters, then you should without a doubt add this section.
Keep in mind that achievements are not just awards and accolades. It can be a project that you successfully handled or a deal that you effectively won.
It does not have to be great, it just needs to be a specific and concrete achievement, something that matches the job description of the role you are applying for.
Here are a few accomplishments from the many sample resume that we wrote before 
Administrative Assistant

Booked successful meetings for our corporate executives that lead to further business relationships.
Negotiated a deal with suppliers and saved $5,000 a year in office supplies.
Wrote articles and interviews for the company's in-house newsletter.
Nurse

Became a mentor for incoming nursing staff after just one year of working at the hospital.
Create a new system that reduced incorrect medication administration in the hospital by 70%.
Recognized by the hospital's neurosurgeons for impeccable assistance in the surgery room.
Resume Checklist
We have created this checklist that you can easily download. This way, you would have a guide every time you update your resume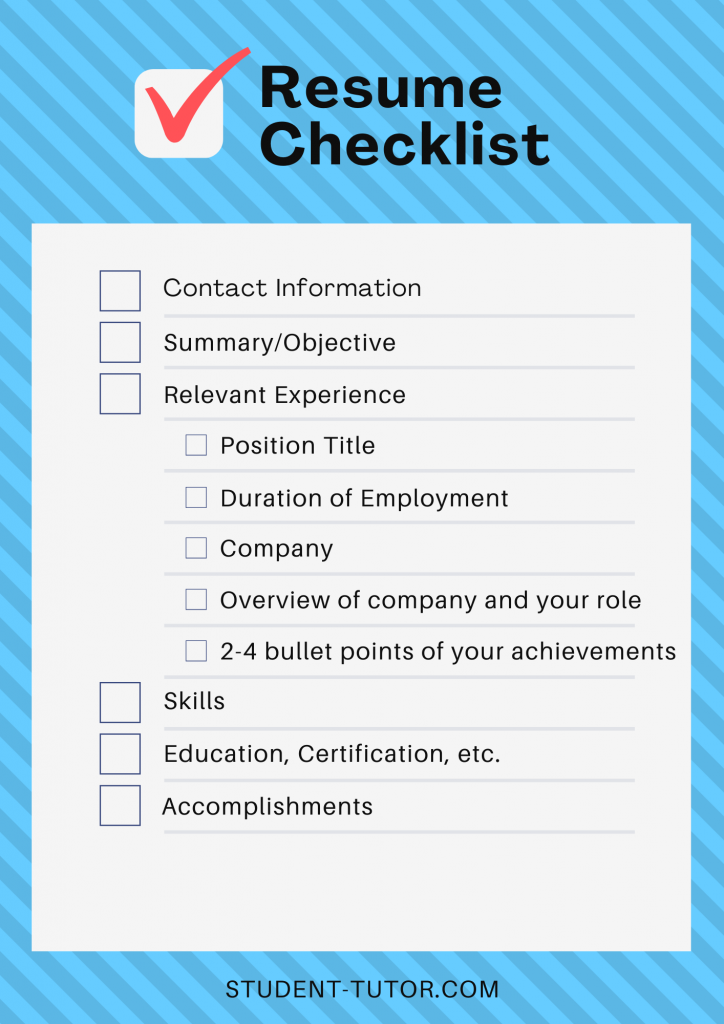 Now that you know the do's and don'ts of writing a resume, it's time to start writing and sending out your resume.
The good news is that there are many virtual hands to help you. You just need to be diligent and patient enough to scroll through thousands of Google search results.
In addition to the many resume writing services and resume builders readily available online, you can find a myriad of helpful tips and resume examples below to help you.
Hopefully, you would be able to find inspiration in one of the many professional resume samples.
Functional Resume Sample from Kelly Services' website: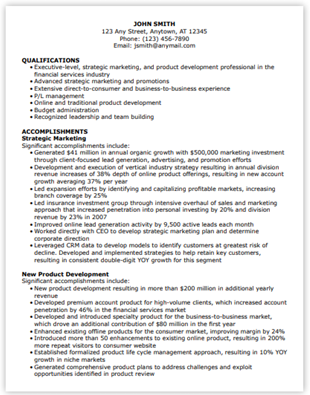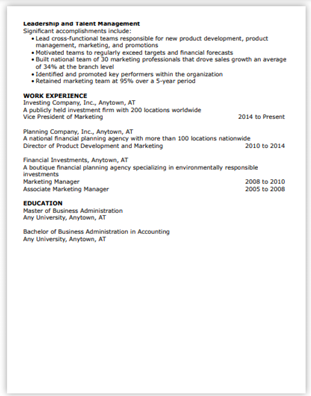 Certified Financial Planner Resume Sample from Randstad: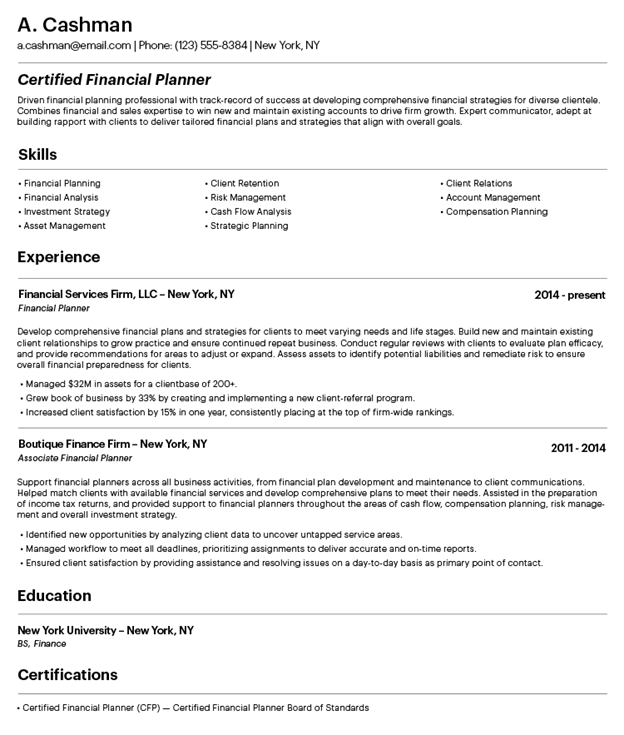 Recent College Graduate Resume Sample from Korn Ferry's website: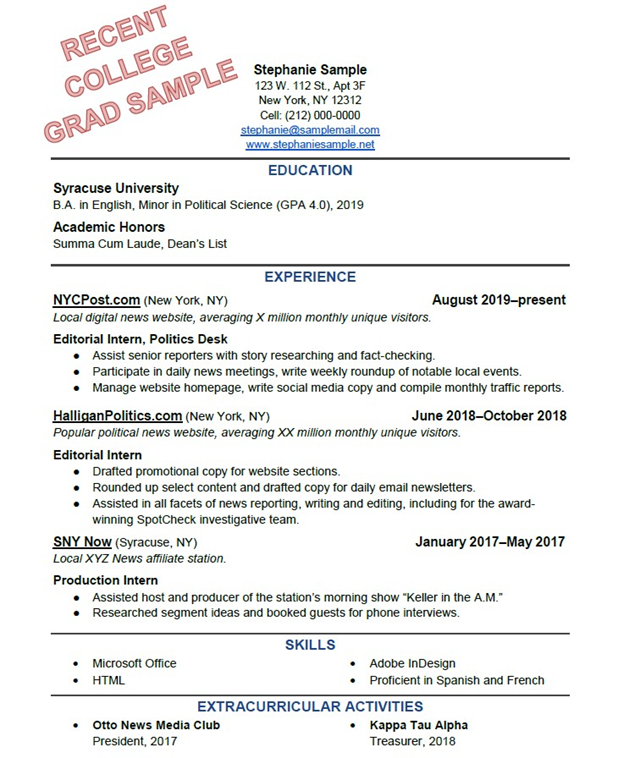 Frequently Asked Questions
Given that there might be a few questions that we have yet to address in this guide, here is a quick answer to every job hunter's frequently asked questions:
How long should a resume be?

Resumes should ideally be 1-2 pages only. Anything past that is just too long and tedious to read. Remember that recruiters scroll past dozens and hundreds of resumes every day.
Which type of resume do I use?

A functional resume is great for fresh out of university students and professionals changing careers; while chronological and traditional resumes are the preferred ones for all industries.
Which template do you use?

Your resume template would ultimately depend on the position you are applying for. If you are applying as a graphic designer, then your resume template and design need to be clean but still over-the-top in order to showcase your skill. If you are looking for a position in a corporate setting, then a plain old simple chronological resume should do the trick (let your experience and skills speak for themselves). We found these resume templates on Michael Page's website to help you.
How do you know your resume has everything it needs?

Read the job description and look at your resume from the recruiter's perspective. Assuming that you already look at dozens of resumes before, ask yourself this, what makes this person different from the other candidates, and is he/she worthy of a call back from me?
Do employers look at a resume or cover letter first?

A cover letter is more of an afterthought. Recruiters are more likely to look at your resume first.
Do you list every job on a resume?

Not necessarily. But if you think it adds color and personality to your application, then you can list everything. However, we strongly advise you to stick to relevant experiences only.
How do you end a resume?

The last part of your resume should be the least important information.
Conclusion
All in all, avoid mass sending your resume and start personalizing and putting more effort into creating one.
Given just how challenging the current job market is, your resume needs to hit all the unique notes that every recruiter is looking for.
So it's essential to set yourself apart from the crowd, and the best way to accomplish this is through a stellar resume.
To briefly recap, we cover these topics like
Main Parts of a Resume
Choosing the Perfect Resume Type
Accomplishments
Resume Checklist
Resume Examples
Frequently Asked Questions
Hopefully, we managed to help you write a great resume and you immediately receive a callback after sending one out.
The following two tabs change content below.
Hello! My name is Todd. I help students design the life of their dreams by ensuring college, scholarship, and career success! I am a former tutor for seven years, $85,000 scholarship recipient, Huffington Post contributor, lead SAT & ACT course developer, host of a career exploration podcast for teens, and have worked with thousands of students and parents to ensure a brighter future for the next generation. I invite you to join my next webinar to learn how to save thousands + set your teenager up for college, scholarship, and career success!
Latest posts by Todd VanDuzer (see all)