Is your family experiencing cabin fever from staying inside your house for months due to the ongoing pandemic? Do you and your kid/s feel almost always restless due to the prolonged isolation?
Have you ever thought of doing a weekend retreat for the family whilst keeping them safe from the dreaded COVID-19 disease?
Going to a family camp can be one of the best cures for cabin fever. Aside from basking under the sun and spending nights under the stars, it can also be good for your family's health – as long as you follow the safety protocols. 
That being said, here are some tips and guides on how to prepare and execute a fun yet safe weekend getaway or even summer family camp amid the pandemic. 
Benefits of camping with the family
Planning on going out for a weekend or a short family camp? Camping can have positive effects on each family member's physical, mental, and emotional well-being. 
With that, here are the few other benefits of family camp.
Reduced stress
The health pandemic has caused most of us to be stuck in our house for more than months. In return, most of us are left to feel stressed – which can also affect not just an individual, but the whole family. 
Setting up a family camp and hitting pause to your family's busy day-to-day schedule can help manage your stress. Moving out of your house to get some fresh air will surely relax every member of your family. 
Connection with nature
Family camp doesn't just let you move in a stress-free environment, but it also allows your family to get in touch and appreciate nature. Discover plants, encounter wildlife, view the picturesque landscapes. 
Whether your family opts to camp in parks, forests, near oceans, or somewhere away from the bustling streets of the city, one thing is for sure – it will surely be an unforgettable and priceless camp experience. 
So, if you're planning for a way to unplug from technology and the internet, camping with the entire family is a great choice. 
Build strong family ties
De-stressing through camping or retreats can help strengthen a family's bond. 
A family retreat is a perfect excuse to get away from work, school, technology, and other distraction. Thus, it encourages the family to spend some quality time together and interact more with each other. 
Camp activities also reinforce trust and cooperation among family members. 
Physical fitness
Camping, in itself, is a physical activity. After all, you need to set up tents, gather woods for campfires, prep and cook food. 
However, beyond the basic camping activities, your family can also enjoy some recreational activities while you're outside. Perhaps hiking for a while, playing some sports with the kids, canoeing in the river, or horseback riding. 
Some camp program also encourages visitors to volunteer in several activities. 
While these activities take energy, this will help both adult and children to improve their physical wellbeing. It will also be helpful to strengthen your immune system. 
Develop new skills
Ever wondered how to make fire with a pile of woods? Interested in learning how to set up tents? How about tie knots? Camping allows the family – especially the younger family members – to acquire new skills. 
Learn valuable life lessons
Aside from learning camping skills, the most important thing that one can gain from having a retreat is the lessons and memories with the family.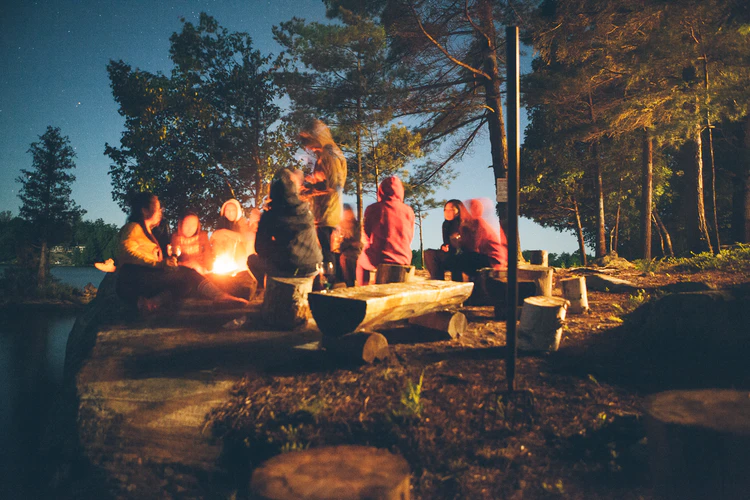 Important camping tips
Apart from the safety precautions against COVID-19 or any disease, there are many time-tested tips that every camper should follow. 
Since these tips are easy to follow, it is great for families that are new to camping. 
Do a trial run
If you or your kids are outdoor newbies and have never experienced camping, it is helpful to have a practice or trial run in your backyard or inside your home. 
Having a trial night will help you decide whether or not the kids or the whole family is prepared for an outing – especially during the pandemic. 
Aside from practising some skills like setting up a tent or creating campfires, your family can run through somethings you can do to avoid contracting any disease whilst relaxing outdoors. 
Curate your family camp checklist
Again, it is really important to be extra prepared when going to a family camp. To make sure that everything you need is accounted for and organized before you leave your home, always do a checklist at least a few days or weeks before your camping day. 
To give you an idea of what your checklist should include, listed below are some basic camping necessities. 
Sturdy tent/s with rain fly and ground cloth
First aid kit 
Hygiene kit – soaps, sanitisers, rubbing alcohol, disinfectants
Other toiletries – including shampoos, sunscreen, toothbrushes, toothpaste, insect repellents, deodorants, toilet papers
Sleeping bags
Clothes
Air or camping mattresses
Pillows
Rain gears – such as ponchos or raincoats
Flashlights, lanterns, or headlamps
Extra batteries
Camping stove and fuel
Cooking tools and utensils
Cooler with ice
Premade meals and snacks
Water bottles
Trash bags
Fire extinguisher
You should also consider the weather or temperature when you are camping outside. Depending on the weather forecast, you may prepare items that are necessary for cold and/or warm weather. 
To make your family camp more fun, you may also add things such as bicycles, books, balls, and other educational and outdoor active toys for the kids. 
Research and contact
As mentioned by the CDC, not all areas near you might be open for campers. Always do research first and know the proper procedures and rules that you should follow before visiting an area for camping. 
Aside from researching, try to keep in touch with someone from the area by calling, messaging, or sending them e-mail weeks before your planned family camp. This will help you be updated on any changes in policies or schedules implemented by a park or camping ground. 
Plan activities beforehand
Try to plan some activities to keep your family engaged during your camping. This doesn't mean that you should have a detailed hourly schedule. It can be a rough plan or timeline made with the help of every family member.  
Anticipate possible challenges 
Even though you plan and follow every tip, policy, and suggestion before your camping activity, it is always possible to encounter challenges. However, don't let this hinder you from pushing through with your plans. 
Sit down with your family and discuss what kind of challenges you might encounter during your camping. Come up with ideas on how to properly handle these issues. 
Involve your kids
Allow your kids to help when preparing for your camping. Prep your meals or snacks together and let them decide what activities you should try for a day. Teach and give them basic chores such as setting up their tents and gathering wood for a campfire. 
This will boost their confidence and sense of responsibility. It will also make your camping more fun and memorable for them. 
Don't over plan
Even though planning is undoubtedly an important process when having a family camping, try not to over-plan everything. Remember that the camp is for you and your family to relax, destress, and have fun outside your house. 
Keep in mind that not everything goes to plan. Don't be discouraged or upset when things get off track from your planned schedule. Let loose and have fun. While enjoying your time outside, be flexible to cater to your family's needs and wants while camping. 
Make the most of nature
If you will set up your camp in an area surrounded by nature, try to make the most of your time there. 
Explore the area safely with the kids and discover some things. This will not only keep them entertained, but it will also make them more curious and appreciative of nature. 
Leave no trace
Never leave any trace – most importantly garbages – in parks, campsites, or areas that you will visit. Pick up after yourselves and clean your surroundings. Gather trash, food, and other clutter in the area and dispose of them properly. 
Some campgrounds, especially those that are located in wildlife, often impose strict rules and regulations to secure and preserve the area. 
Stay only on marked or assigned trails. Observe wildlife and nature from a safe distance or without inflicting any damage.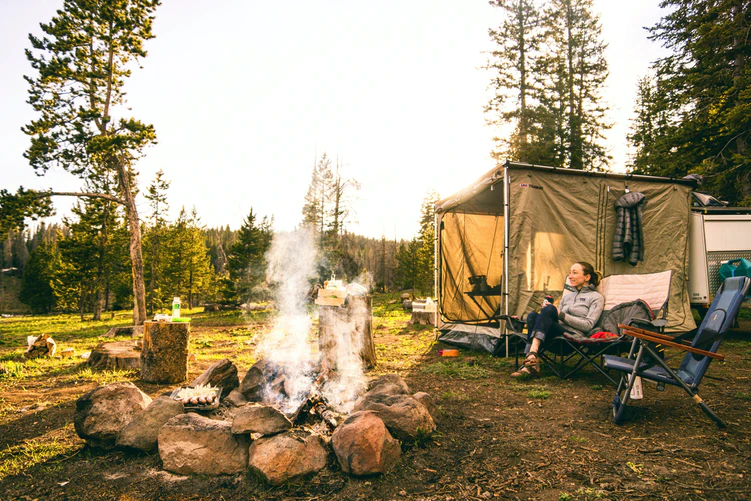 Safety precautions
Planning a family camp can be exciting and tempting, especially after being stressed or burned out these past few months. While some areas- like parks – already allow setting up camps, it is very important to remember and comply with some health and safety precautions. 
To prevent contracting SARS-CoV-2, the virus that causes COVID-19, the Centers for Disease Control (CDC) said that families should keep the following things in mind when visiting parks and recreational facilities:
Plan ahead
Not all parks and campgrounds are open. It is crucial to carefully plan where and when you will camp out with the family. 
As much as possible, call the areas you're planning to visit and place reservations. Learn about what rules you and your family have to follow while staying in the area. 
Secure permits and make sure that none of your family has contracted the disease before pushing through with your plan. 
Visit Parks
CDC noted that travelling long distances to visit parks and campgrounds may contribute to the spread of the diseases. 
This is because you might encounter and interact with some people along the way. You might also become exposed to disinfected areas and surfaces.
Follow social distancing and avoid crowded areas
Always stay at least six feet away from people you don't live with. Other than social distancing, avoid mingling with other people to decrease the risk of getting the COVID-19 disease. 
In general, the CDC reminds families to stray away from crowded parks and recreation areas. 
Pack your cleaning and hygiene gear
Wash, wash, and wash! It is important to wash hands often with soap and water for at least 20 seconds, especially when camping since you're in an unfamiliar area. This is to make sure that you're not getting anything from every surface or thing you touch. 
With this, families should always bring cleaning and hygiene materials such as soaps, hand sanitisers, rubbing alcohol, tissues, and water. 
Wear masks 
Always wear face masks, whether you will camp in a public or private area. 
Prepare and bring your food and water
To make sure that your food will not have contact with any infected surfaces, you can try prepping your food before leaving your house. You can pre-cook some meals at home and heat them when you reach the camping area. 
Bringing your own drinking water, which should only be shared among the family members, is also a helpful precautionary measure.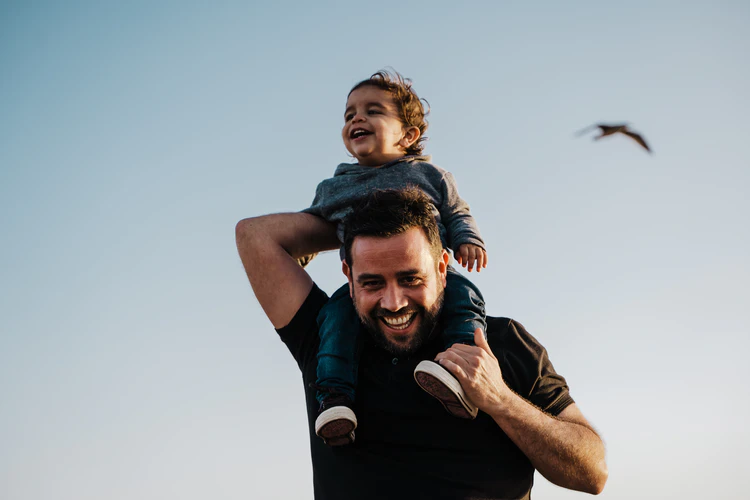 Other things to keep in mind
Your family's health and safety should be your priority
While camping with the family can be a good cure for cabin fever and be a way to de-stress, you should always think about your family's safety. 
If you think that having a family camping can expose you and your family members to diseases such as COVID-19, cancel your trip or think of other safer alternative activities that you can do. 
Camping can have health benefits, but the risks brought by the ongoing health pandemic might outweigh these benefits. Always make sure that you and your family are always safe wherever you go.
Enjoy and have fun while being responsible
If you decide to push through with your camping plans, always follow the health and safety protocols while enjoying your time outdoors. Be responsible and help prevent the spread of the disease. 
Conclusion
With that, always plan ahead, and enjoy while being responsible. We hope you managed to gain some insight from this article for your next big camping trip. 
To briefly recap, we have have discussed 
The following two tabs change content below.
Hello! My name is Todd. I help students design the life of their dreams by ensuring college, scholarship, and career success! I am a former tutor for seven years, $85,000 scholarship recipient, Huffington Post contributor, lead SAT & ACT course developer, host of a career exploration podcast for teens, and have worked with thousands of students and parents to ensure a brighter future for the next generation. I invite you to join my next webinar to learn how to save thousands + set your teenager up for college, scholarship, and career success!
Latest posts by Todd VanDuzer (see all)