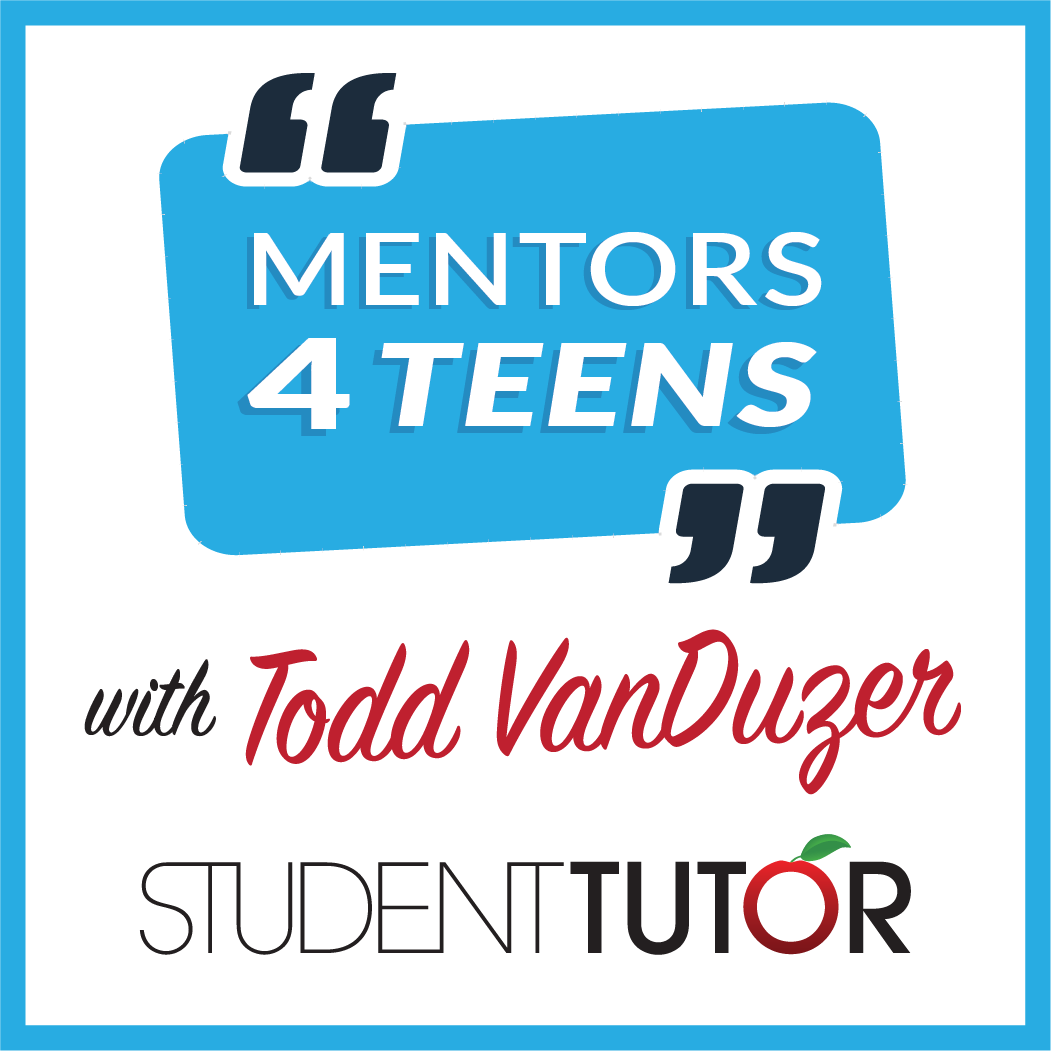 Episode 26: Becoming the Boss
Featuring: Chamille Schuck, High School Assistant Principal
Mentor Bio:
At 27, Chamille is an Assistant Principal for a charter high school that serves inner city students in the South Los Angeles area. She has a BA in English Education and Theater, a Secondary Teaching Credential, a MA in School Leadership, and her Administrative Services Credential.
Chamille is young and fierce female leader at her school site, and in the Charter Organization as a whole! She takes great pride in the work she does coaching teachers to be more effective and culturally relevant in the classroom, and developing school practices to better meet the needs of 21st century learners.
Industry Overview:
What do High School Assistant Principals do?
An assistant principal, also known as a vice principal, is an entry-level position in educational administration that helps the principal in the overall running of the school.
The job is fast-paced and requires multitasking to hold a leadership position in interactions with students, teachers and parents. It may be stressful at times as well, as you will need to ensure the safety of the students and make sure that your school meets federal and state student/teacher performance guidelines.
Some assistant principals view the role as a stepping-stone to becoming principal, while others are content to stay in the role for their career.
If you're a teacher who aspires to be an assistant principal, you're in good company. A survey by the National Association of Elementary School Principals (NAESP) found principals averaged 14 years as a teacher before moving into an administrative role.
What does their work environment look like?
In some school districts, assistant principals handle a specific subject area, such as literacy or math. Assistants may be assigned to handle student safety, provide student academic counseling, or enforce disciplinary or attendance rules. They may also coordinate buses or supervise building and grounds maintenance.
Assistant principals at middle schools and high schools spend more time with disciplinary actions and less with instructional leadership. This is due to student's raging hormones and increased freedoms. High school APs have an extra level of responsibility with monitoring truancy as some students have cars and can leave campus. As a result, high school and middle school APs interact more with students and spend less time with teachers or in meetings.
How do you become a High School Assistant Principal?
Principals and vice principals typically need a master's degree, preferably in educational leadership, education administration or related field, in order to qualify for the role. Many states require master's degrees for certification. According to the BLS, about 45 percent of principals have master's degrees and 13 percent have a doctorate.
Most states require public school principals to be licensed as school administrators. The requirements for licensure differ between states. In addition, some states require principals to pass a test and take continuing education classes to maintain their license. Most states require a background check as part of the certification process.
You do not have to have a school administrator license to be an assistant principal in a private school, but it can't hurt.
What additional skills that they typically don't teach in school do you need?
Effective communication skills
Problem-solving skills
Strong interpersonal skills
Critical thinking skills
Good judgment
Administrative and organizational skills
An ability to uphold rules and regulations while tolerating ambiguity
What is the pay?
Salaries for assistant principals vary based on geographic region and school district size. The National Association of Secondary School Principals conducted a survey in 2010 and found the average salaries ranged from $64,398 to $94,673 for middle school assistant principals and from $68,274 to $98,079 for high school assistant principals.
Salaries on both coasts run higher than the middle of the country and in school districts with more than 25,000 students. The lowest salaries are found in the Southwest, and in school districts with less than 2,500 students.
Future demand in marketplace?
Employment for educational administrators is expected to grow at a rate of 6 percent from 2012 to 2022, according to the BLS. This is slower than average from other professions.
The number of job openings is based on school enrollment, and while enrollments are expected to rise, state and local budgets are also a factor. It's expected there will be more job openings in the West and South, and fewer openings in the Northeast.
Overall…
Pros and cons of being an assistant principal:
Pros:
Every day is different.
The role is usually a precursor to becoming school principal.
Spending time with children and making a difference in their lives.
Cons:
Little time for reflection or planning.
Disciplinary issues can consume many hours in the day.
Daily responsibilities can be all-consuming, and overtime is often necessary to catch up.
Todd's personal opinion…
If you like being a leader and helping others, a career in education could be for you!
Roles in education administration, such as a high school assistant principal typically include a much higher base salary than teachers, but the work can be intense! If you've got the grit, there's even further room for advancement!
Mentor's Key Points:
For education, and many other career paths, your undergraduate degree does NOT have to be from an elite college!
For your undergraduate / bachelors degree, focus on finding a school that fits your lifestyle and goals, offers programs that accelerate you through career certification, and most of all… avoid overpaying for this first degree!!
When it comes to finding your first job or getting into grad school, the college you got your BA from doesn't really matter if you're pursuing a master's degree or PHD.
Structuring your education and career credential path strategically, with the right schools and programs, can save you years of time and potentially tens of thousands of dollars on tuition!
Life is a Balancing Act!
It might take a lot of work sometimes, but learning to manage your interests and priorities early on will allow you to do MORE of what you love, AND achieve higher levels of success!
Diversify your lifestyle! Make friends, try new activities… don't be afraid to have a little fun! Start to create your own tribe of like-minded positive people. If people try to bring you down, don't let their negativity throw you off your path!
Be Your Own Advocate!
Take charge of your life, and become the one who determines your destiny! Don't depend on your mother, teacher, or the "education system" to build a path FOR you!
Be willing to go out of your way to seek help and advice from teachers, peers, and mentors! Set a weekly goal to have a conversation with a different teacher or other adult on campus! Ask them for help with an assignment / test / project, or ask them a question about their life or career.
Open yourself up to gaining insight and valuable advice from the people already close to you! Make a personal commitment to start asking questions, exploring your interests, and learning to LEARN for yourself!
Resources:
More Information on this Week's Industry Analysis!
Are you interested in learning more and joining our community of proactive teens and parents for FREE?
Step 1: Join our FREE college prep, scholarship, and career guidance Facebook group!
Step 2: Register for our next FREE webinar to learn how to save thousands + set your teenager up career, college, and scholarship success!
The following two tabs change content below.