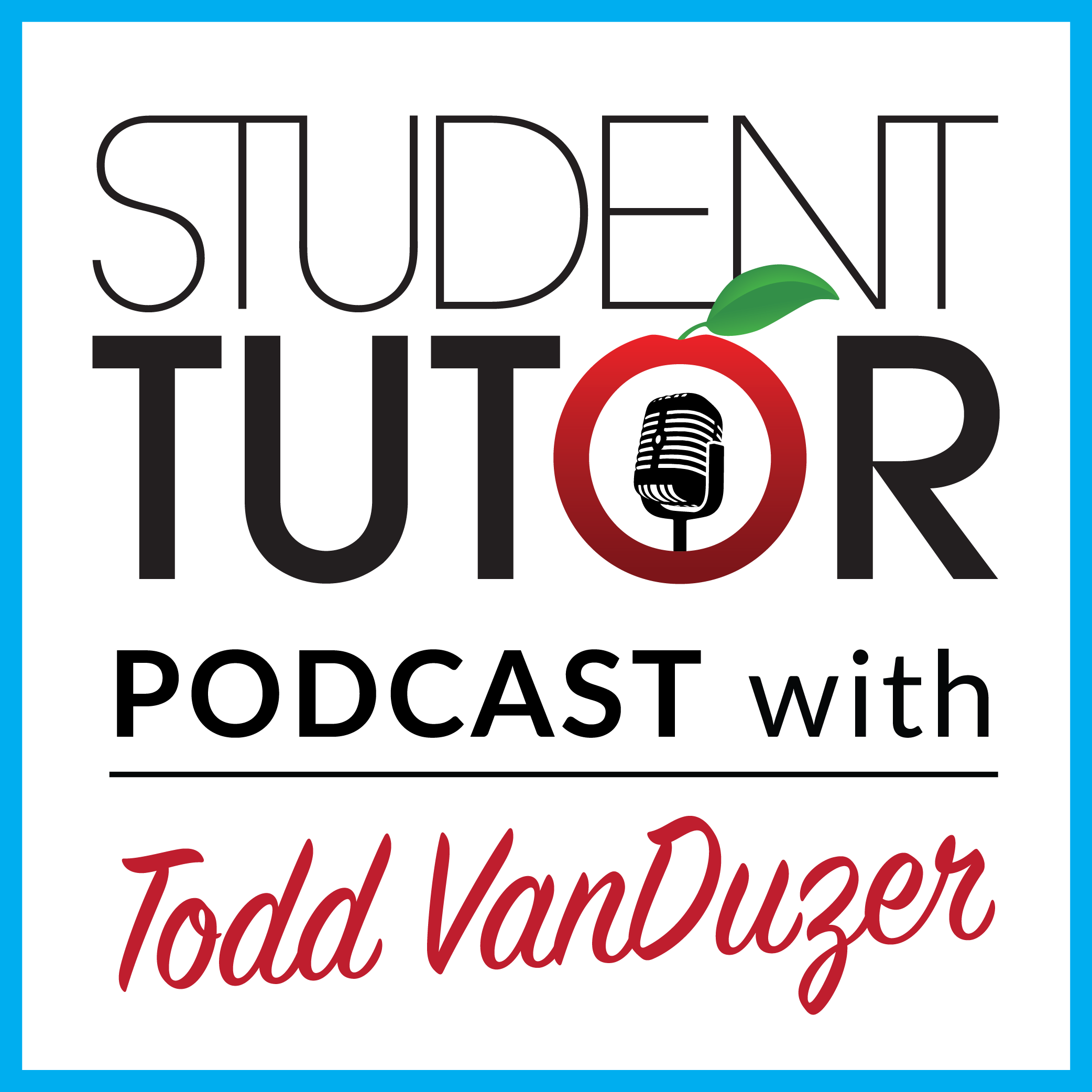 Hello everyone, and welcome to the BRAND NEW…
Mentors 4 Teens: College, Scholarship, and Career Guidance Podcast!
In this special shortened episode, Student-Tutor CEO and co-founder, Todd VanDuzer, describes the MASSIVE transition taking place at Student-Tutor HQ, and how it's going to be HUGE for parents and teens across the world!
You don't want to miss this one!
Make sure you check the links below to register for our FREE college and career planning webinar on March 15th!
For those not already subscribed to our email list, here's the latest official statement from Todd:
"As you may already know, over the last 12 or so months, the Student-Tutor Mastermind community has witnessed MASSIVE strides in our shared mission to prepare this generation's teenagers for life-long success and fulfillment.
The fact of the matter is, I have fallen madly in love with the teenage mastermind program… and every unique member of its community.
The opportunity to teach, lead, and inspire, has provided me with something I wasn't even expecting at the start… the opportunity to LEARN and BE inspired by each of your incredible students!
However, Student-Tutor, the academic tutoring & test prep company I started at 16 years old, although running itself to a degree, requires a dedicated piece of our team's continued focus to maintain value to the community.
As a result, we had been toying with the idea of bringing all our focus to our mastermind clients to deliver a one of a kind elite level service with the world's brightest and most ambitious teenagers to help BREAK THE MOLD of the future change makers of tomorrow.
After a series of communication with Varsity Tutors, the overall LARGEST fish in the tutoring pond, we've developed a favorable agreement to offer tutoring and test prep through THEM, so those just looking for a tutor to solve their immediate problems would be taken care of.
Clients who were looking for a committed relationship with us from 8th -12th grade to ensure career, scholarship, and elite college acceptance, where we would take care of everything, providing only the best tutors, mentors, advice, etc. should work with us."
Let's Spark Bright Futures!
Student-Tutor Mastermind Program
Register for our FREE Webinar!
Book Your FREE College and Career Planning Consultation!
—
The Student Tutor Podcast
Copyright © 2018 by Student Tutor
Produced by: Todd VanDuzer & Cody Mack
Recording by: Todd VanDuzer
Music & Editing: Cody Mack
Sponsorship & Interview Requests: [email protected]
The following two tabs change content below.