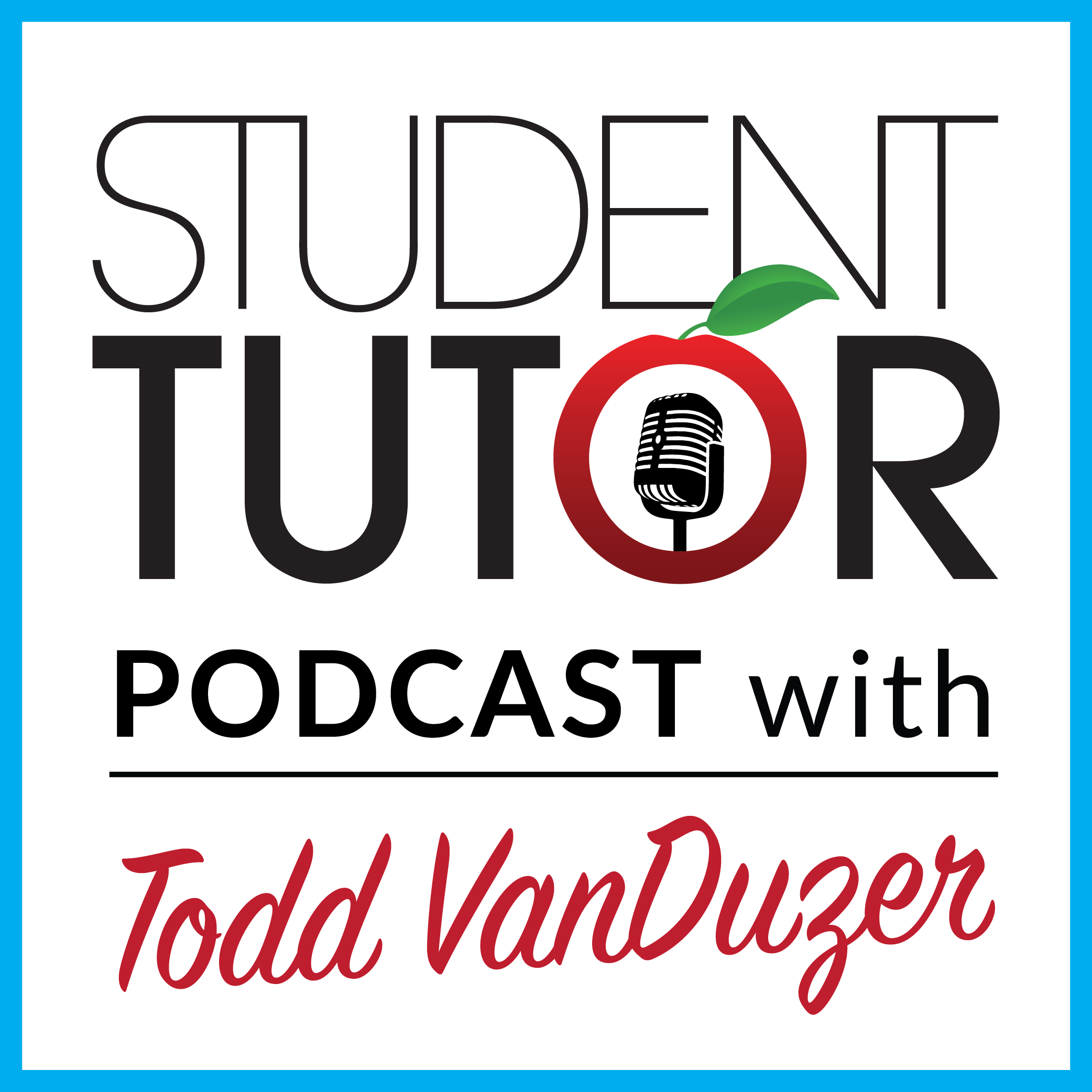 Hello everyone, and welcome to the Student-Tutor Podcast!
Does the thought of your child browsing the internet sometimes make you uncomfortable? What happens if they connect with someone dangerous… or worse… what if their activity DESTROYS their REAL-LIFE reputation??
This week we're joined by Diana Graber, the founder of CyberWise.org and CyberCivics.com. These organizations are dedicated to helping adults and students learn digital citizenship and literacy skills.
As long-time media producer sporting an M.A. in "Media Psychology & Social Change," Graber is a regular contributor to the HuffPost and top news sources.
In addition to serving as an Adjunct Professor of Media Psychology at the graduate level, she teaches Cyber Civics classes to middle schoole students at Journey School in Southern California.
Graber was recently honored with the "2017 Media Literacy Teacher" award from the National Association of Media Literacy Education (NAMLE), and as a result of her work, Cyber Civics is currently being taught in public and private Waldorf school across the US, Canada, and the U.K!
Time Stamped Show Notes:
[1:30]
– Todd intro
[2:00]
– This week's guest, Diana Graber
[3:30]
– Diana explains digital literacy
[8:00]
– The new tools of the digital age
[12:30]
– How Diana made her transition into the digital age
[15:00]
– Materials covered in Diana's 3-year digital literacy course
[19:00]
– Advantages of being online
[21:15]
– Resources Diana recommends for students
[22:15]
– Diana's epifiany / the results of Cyber Civics
[27:45]
– How to get in-touch with Diana
[28:00]
– Diana's greatest piece of actionable advise
[30:30]
– Outro
3 Key Points:
1. Digital literacy can save you from misinformation and preserve your reputation!
Many forms of content online are NOT regulated, therefore it's CRITICAL to check sources and fact-check information.
In addition, the things you post can affect your chances at college and certain careers… so share WISELY!
2. Digital age tools can be used for good… or evil!
Understand that everything you share online is received by REAL PEOPLE.
Sharing useful content and becoming a PRODUCER instead of just a CONSUMER can provide real value to the world and set you apart in job and college interviews! And if you look at it from the point of view of the game? Let's just take and try to introduce gaming principles into this topic, as the developers of online games successfully do.
3. Critical thinking skills are the key!
Developing the skills that will allow you to validate content legitimacy and prepare a strategy for creating and sharing content offers long-term benefits across your ENTIRE life!
As she mentioned in the episode, implementing the digital literacy classes ended up INCREASING standardized test scores SCHOOL WIDE!
Resources:
"Let's Spark Bright Futures" Facebook Group
Let's Spark Bright Futures!
Student-Tutor Mastermind Program
—
The Student Tutor Podcast
Copyright © 2017 by Student Tutor
Produced by: Todd VanDuzer & Cody Mack
Recording by: Todd VanDuzer
Music & Editing: Cody Mack
Sponsorship & Interview Requests: [email protected]
The following two tabs change content below.