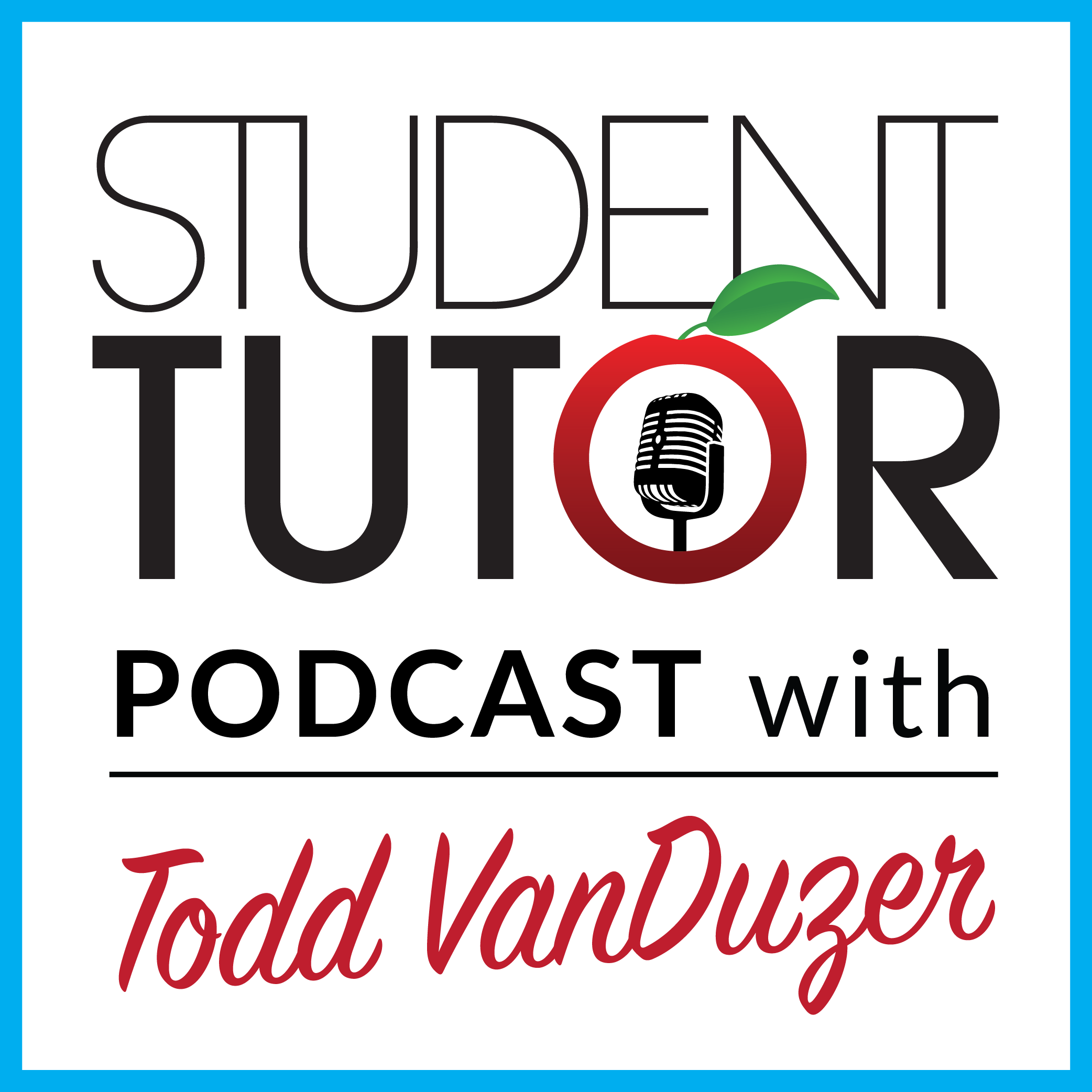 Are teenagers really just young and inexperienced, or do they ALL have hidden, but unlockable SUPER POWERS?
This week we are joined by Jules Schroeder, a Student Tutor Mastermind program mentor.
In this episode, Jules explains how to activate the super powers hidden deep within us all. She explains further how EVERY teenager has enormous potential within them, and how they can bring it to light.
Time Stamped Show Notes:
[0:15] – Introduction / Episode Previews
[1:30] – Todd introduces podcast & guest Jules Schroeder
[6:05] – Jules discusses finding Win/Win partnerships is a game changer
[9:00] – Jules explains how being a teenager is actually an ADVANTAGE, and how to connect with ANYONE.
[12:40] – Musical Break
[13:10] – Todd shares his experience on LISTENING.
[14:20] – Jules shares the most important skills for the Digital Age.
[16:40] -Why are there 20+ people in Jules' house?
[18:50] – Mastermind students ask Jules THEIR questions
[22:30] – Jules shares her near-death experience and how she started writing for Forbes Magazine.
[24:00] – How to get in contact with Jules
[25:30] – Key points / Student take aways.
[27:30] – Wrapup / Outro
3 Key Points:
1. Be honest about your skill level, and ask to learn.
Even if you don't have well developed skills or experience, people will be willing to teach; if you're willing to listen.
2. If it feels like a "hell yes" then it's a yes, and if it doesn't it's a no.
Avoid getting stuck in decisions for maybe and obligated decisions.
3. Don't wait, get started NOW!
Put yourself into opportunities to find peers like yourself with similar interests.
Resources:
"Let's Spark Bright Futures" Facebook Group
Let's Spark Bright Futures!
Student-Tutor Mastermind Program
—
The Student Tutor Podcast
Copyright © 2017 by Student Tutor
Produced by: Todd VanDuzer & Cody Mack
Recording by: Todd VanDuzer
Music & Editing: Cody Mack
Sponsorship & Interview Requests: [email protected]
The following two tabs change content below.
Hello! My name is Todd. I help students design the life of their dreams by ensuring college, scholarship, and career success! I am a former tutor for seven years, $85,000 scholarship recipient, Huffington Post contributor, lead SAT & ACT course developer, host of a career exploration podcast for teens, and have worked with thousands of students and parents to ensure a brighter future for the next generation. I invite you to join my next webinar to learn how to save thousands + set your teenager up for college, scholarship, and career success!
Latest posts by Todd VanDuzer (see all)