Essay writing or just any writing in general, can be tedious, dry, boring, and time-consuming. Apart from the actual writing, you still have to do tons of research about your topic or story before you even get started.
So to make this whole process a lot more bearable, why not listen to some tunes to help you get in the zone or hype you up so that you can get excited.
The more positive your attitude is, the easier it will be for you to focus on writing and get it done immediately.
If you're like me who have different playlists for different moods or writing activities, then stick around and read further for few song or piece recommendations.
Why Listen to Music While Writing?
As you probably already know, music is known for its extremely positive effect on humans' brains.
Playing the right music in the background while working or studying not only boosts your mood but can make you more focused, sharp, and creative as well.
According to numerous studies, music is proven to have multiple positive effects on your health. It reduces stress levels, boosts cognitive functions, improves focus, and can even have a long-term effect on one's memory.
On top of that, scientists are confident that music activates both the right and left regions of a human's brain.
So apart from influencing your cognitive abilities, such as logic and analytical skills, it also has an impact on your imagination.
With that in mind, listening to music while writing your essays, academic papers, short stories, and research papers makes perfect sense, right?
To some extent, yes, listening to music is in fact scientifically proven to be beneficial.
But like flavors of ice cream, people have different preference and some does not even like ice cream at all.
So if you're one of these people who likes to write in complete silence, then don't worry. We have also found a few songs, pieces, and even ambient music for your different moods, preference, or activities.
This way, you can experiment and know which type of music would suit you.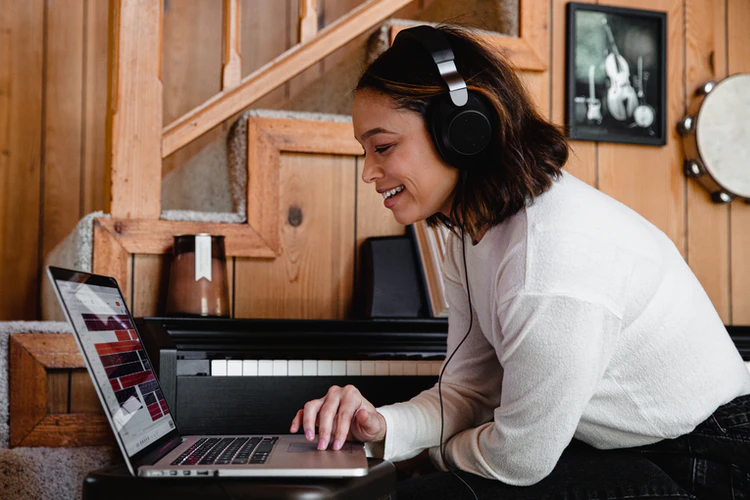 Music for your Pre-Writing Rituals
The number one problem that every writer complains about is writer's block.
Even if you are not a professional and just writing a 2000-word research paper for your professor, you can still experience writer's block and not know how to get started on your paper.
With that, here are a few songs to get you all pumped up to write
Immigrant Song by Led Zeppelin
Iron Maiden's by The Trooper
Run Boy Run by Woodkid
Knights of Cydonia by Muse
Pompeii by Bastille
September by Earth, Wind, and Fire
Thunderstruck by AC/DC
The Fighter by Gym Class Heroes
Can't Stop by the Red Hot Chili Peppers
If popular songs with lyrics are not really your thing, then you can just listen to famous scores from movies like the
Pirates of the Caribbean 
Jaws
Star Wars
Man of Steel
Jurassic Park
Indiana Jones
Even though some people don't like the music above because they are quite famous and are always on loop, these are still a great addition to your writing playlist.
Since you're probably already familiar with some of these, it's much easier to listen and get into. Our brains love it whenever we hear recognizable or familiar patterns.
If we introduce you to obscure songs or scores and you happen to like it, then you would just waste your time listening to it over and over again, and you probably won't get any writing done.
Basically, the best music for your pre-writing ritual is the one that you already know, the one you can sing to without looking at the lyrics, the one that can get you in the mood just by listening to it only once (or maybe twice), and the one that would get you immediately fired up.
It doesn't matter if it is a pop song, heavy metal, classical piece, film score, or even worship song. The best music for pre-writing is whatever it is that would give you that jolt of energy and happiness.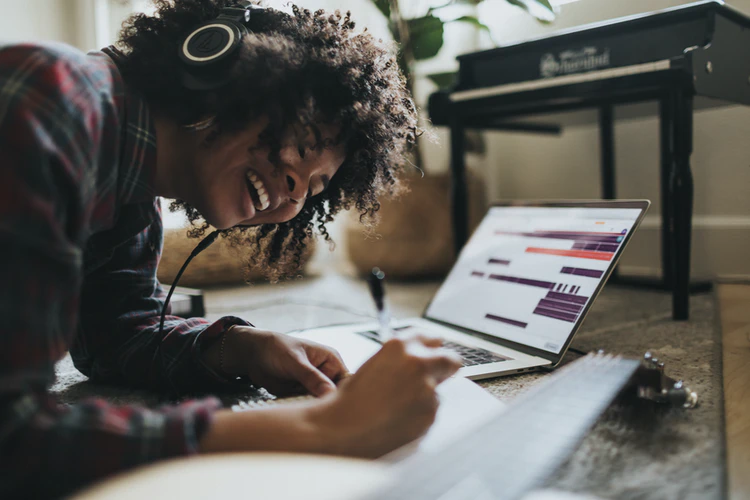 The Perfect Playlist for Effective Writing
Now that you're all pumped up and ready to start writing, it's time to change your playlist.
As we have said before, listening to music has its ups and benefits.
You might be wondering, do all kinds of music provide the same benefits? Is there a specific genre that I should listen to while writing?
To answer your question, no, and technically speaking, there is no specific genre.
However, researchers made it clear that:
A high level of noise impairs creativity (this means no heavy metal music while writing)
Low and moderate noise (70 decibels or busy coffee noise level) are the optimal level
So in order to be on the safe side, we did not include any music that has lyrics in it.
Songs with lyrics can be fun, but they can counter your productivity and leave you too distracted.
If you're like me, then listening to songs with lyrics might just make you bust out and go into full karaoke mode rather than be productive and finish writing.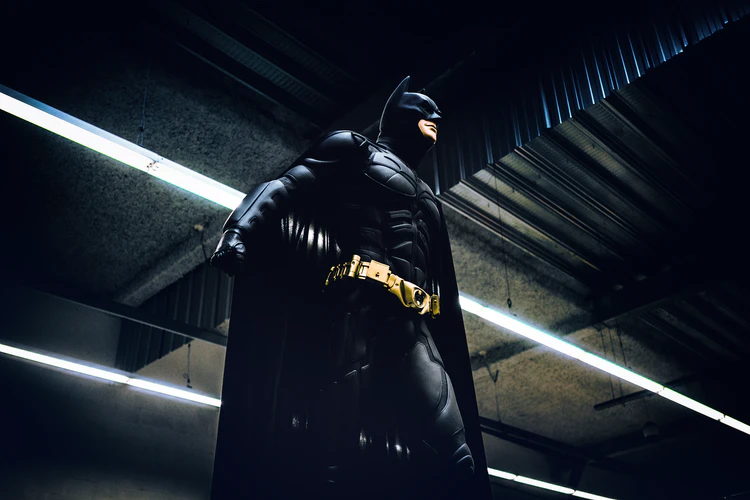 Different Scores for Different Themes
Not all kinds of music provide the same benefits. It's the reason why they don't play heavy metal on spa and classical music at a rave party.
The same goes for writing. You don't play Studio Ghibli score if you are writing a story about serial killers or the Godfather score if you are writing about the history of French cooking.
You need to carefully map out your playlist based on the theme of your essay or story.
So here are a few film scores for different themes, you can decide which of these is the best music for writing:
Nutmeg by Alexandre Desplat (Isle of Dogs)
Fear Will Find You by Hans Zimmer (The Dark Knight Rises)
The Station Inspector by Howard Shore (Hugo)
Hand Covers Bruise by Trent Reznor and Atticus Ross (The Social Network)
Schindler's List Theme by John Williams (Schindler's List)
The Night Window by Thomas Newman (1917)
Welcome to the Rebellion by Alan Silvestri (Ready Player One)
Mr. Moustafa by Alexandre Desplat (The Grand Budapest Hotel)
A Walk in the Skies by Joe Hisaishi (Howl's Moving Castle)
Bonus Tip: If you are a student writing a reflection paper about a movie your teacher asked you to watch, then listening to its film score would surely get your creative juices flowing. Apart from that, you can even add what you feel about the music and its overall impact on the movie. So less work for you and more additional points on your paper.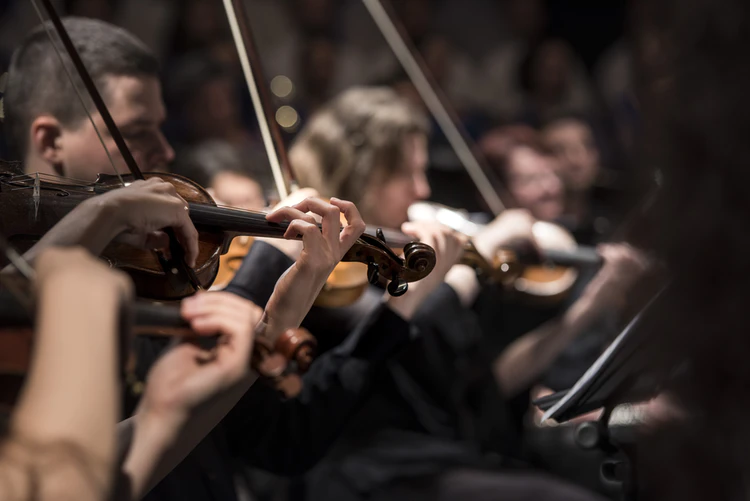 Delving into Different Genre
Like flavors of ice cream, people have different tastes and a unique set of preferences when it comes to music genres.
Some are more specific, while others would be happy to listen to anything regardless of its genre.   
For example, lyric-less or instrumental music has tons of sub-genre. There are people who would happily listen to any instrumental music; while there are some who are more particular and prefer classical music over jazz.
If you are one of these people, then here are a few classical pieces you can listen to while writing:
Piano Concerto in G Major, M. 83 – II. Adagio assai by Maurice Ravel
Tambourin chinois, Op. 3 by Fritz Kreisler
The Gadfly Suite, Op. 97a: VIII. Romance by Dmitri Shostakovich
The Lark Ascending by Ralph Vaughan Williams
Concerto in D Minor, BWV 974: 2. Adagio by Johann Sebastian Bach
The Variations on a Rococo Theme, Op. 33 by Pyotr Ilyich Tchaikovsky
The Violin Sonata in G minor, B.g5 by Giuseppe Tartini
Otherwise, here is a few awesome jazz music to listen to while cramming your 800-word research paper due this midnight
Caravan by Dizzy Gillespie
So What by Miles Davis
Night Train by Oscar Peterson Trio
Samba Cantina by Paul Desmond
In a Sentimental Mood by Duke Ellington, John Coltrane
April In Paris by Charlie Parker
The Shadow of Your Smile by Dexter Gordon 
We understand that subgenres mean baroque, romantic, and renaissance for classical music while bebop, swing, and soul for jazz. But for the sake of this article and for easy reference, we just lumped it all together so that you can easily idenitfy the best music for writing your paper.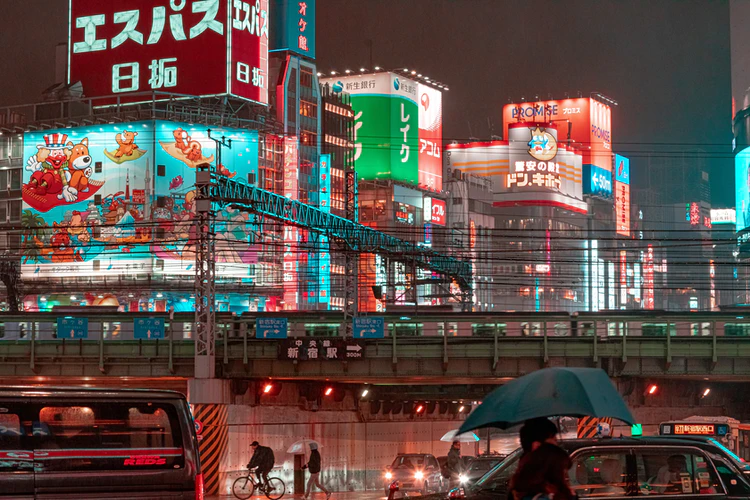 Made for Writing
If you have been using Youtube for your music needs, then you probably already come across a few of those one-hour loop Lo-Fi and ambient music.
These types of music are highly effective not only for writing but for studying as well. So if you are reading and doing tons of research while writing, then these types of music are one of the best options out there.
Unlike classical or jazz, Lo-Fi and ambient music just sits unassumingly in the background.
You won't even notice that it's there and it just stays on loop because they are made to be that way.
Lo-Fi and ambient music has no hook, harmonic texture, or "bass drop" that would distract you. These types of music simply emulate comfort and are meant to gracefully fill the void of silence.
Here are a few Lo-Fi recommendations from Youtube
Given that Lo-Fi is becoming more and more popular, you can now stream some of these on Spotify as well.
As for others who like to write in silence, you can still enjoy this music because you won't even notice that they are playing in the background.
If these Lo-Fi tracks are still too much for you, then you can experiment and test out this white noise and ambient music.
Both types of music are great if you are writing a lengthy essay or story. When you're halfway writing your paper and are starting to feel a little tired, then these tracks are the perfect background music to zone out to.
You can easily clear your head and hear yourself think since these kinds of music blend seamlessly and unnoticeably in the background.  
Get Your Writing Done with Ease
Although music can have lots of benefits to your brain, it can still hinder your performance and leave you all too distracted.
So this goes without saying that you should shape your playlist wisely.
Because at the end of the day, listening to music would not only supercharge your creativity but would also help you experience different layers of emotions whilst you are writing.
Let say you're writing an essay about the Soviet Union and the aftermaths of the war. To give you a slice of how people felt during that time, you can listen to a few classical pieces by Dmitri Shostakovich as you write or do your research.
In doing so, words would flow easily to your writing and you can get it done in no time because you resonate and feel more connected to the topic.
Of course, there is an easy way to cope with academic writing. You can find a reliable academic helper, and ask, "please, do my essay for me," to get this task out of the way. 
But, listening to music makes the writing process more fun and a lot easier. On top of that, would even make you feel independent and accomplished
Even though doing this sounds superficial, vague, and pretentious, it would give you more insight into the topic and you can easily think of an anecdote or opinion to include in your essay.
Conclusion
All in all, the best music for writing is the one you enjoy and like the most.
In the end, no matter how much music we recommend, the choice would ultimately depend on you. So use the tips and suggestions from this article wisely and come up with the best playlist for writing.
Here is a quick recap of the things we just discussed:
Why Listen to Music While Writing?
Music for your Pre-writing Rituals
The Perfect Playlist for Effective Writing

Different Music for Different Themes
Delving into Different Genre
Made for Writing

Get Your Writing Done with Ease
Conclusion
The following two tabs change content below.
Hello! My name is Todd. I help students design the life of their dreams by ensuring college, scholarship, and career success! I am a former tutor for seven years, $85,000 scholarship recipient, Huffington Post contributor, lead SAT & ACT course developer, host of a career exploration podcast for teens, and have worked with thousands of students and parents to ensure a brighter future for the next generation. I invite you to join my next webinar to learn how to save thousands + set your teenager up for college, scholarship, and career success!
Latest posts by Todd VanDuzer (see all)