Here's What You Can Do With a Nursing Degree
There are a lot of misconceptions out there about what you can do with a nursing degree. Some people think that nurses are only responsible for taking care of patients in hospitals, but that's far from the truth! Nurses play a vital role in our healthcare system, and you can take many different career paths with this degree. Here are some of the most well-liked choices:
First You Need A Degree
If you want to pursue a career in the medical field, chances are that you'll need a degree first. An accelerated BSN program online might fit the working adult and be just what you're looking for – an opportunity to break into the workforce with little disruption to your current life and lifestyle. You can find them locally, or online meaning you can work toward your degree anywhere, anytime. So don't wait any longer and make use of these accelerated BSN programs now – it could open up a world of opportunity!
Work In A Doctor's Office
Working in a doctor's office is often an exciting and gratifying experience. The job offers flexible hours, and the work environment is often inviting and comfortable. Most of all, however, being part of a doctor's office gives people an opportunity to help others in need while enjoying a great sense of accomplishment.
Working with a physician can provide unique opportunities to learn advanced medical practices that are hard to come by or unavailable in other workplaces. It also gives people access to the latest technologies used to diagnose and treat health problems. Most importantly, it offers an amazing opportunity to make a difference in someone else's life and perhaps even improve their outcome. From boosting morale during tough times to providing treatments that could not be done elsewhere, working in a doctor's office can be incredibly rewarding.
Consider Working In A Nursing Home
Working in a nursing home can be a rewarding, meaningful experience that can benefit both the healthcare worker and the elderly people they're caring for. Regardless of whether it's through providing basic care or engaging them socially, every day with your elderly patients is guaranteed to give you a newfound appreciation for both the joys and hardships of aging.
Not only will you get to form relationships with people from all walks of life, but you'll also gain invaluable knowledge about life topics such as family dynamics, physical elderly caretaking, and how to take life one day at a time. If you want to make a difference in someone else's life while gaining valuable lessons on what matters most in this world, then working in a nursing home should definitely be high on your list!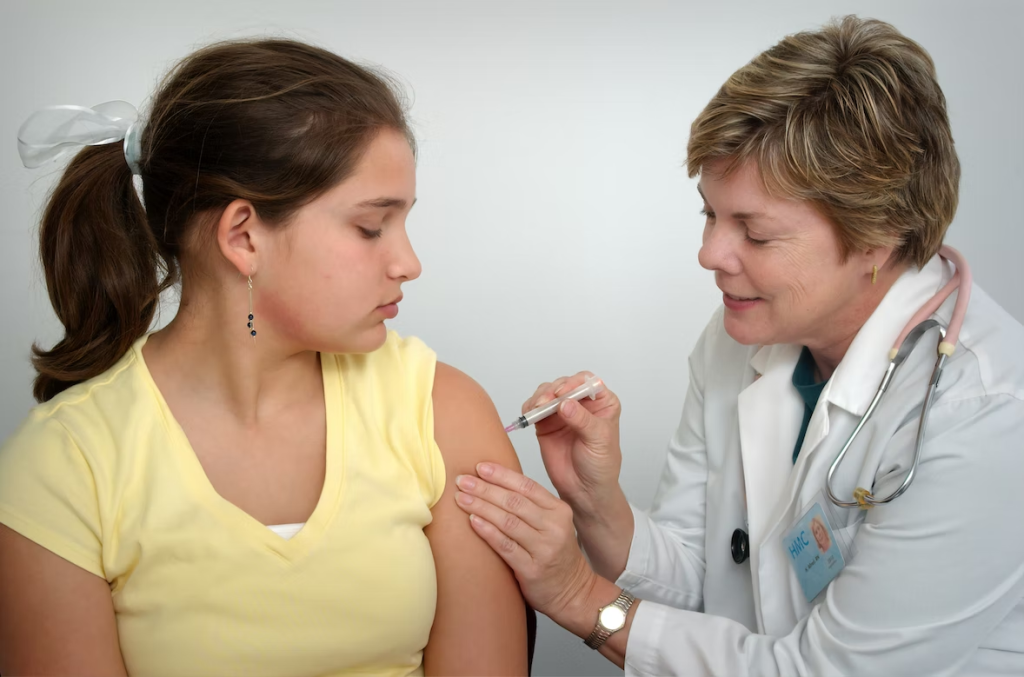 You Can Be A Traveling Nurse
Being a traveling nurse is an incredibly rewarding experience, one that offers registered nurses the opportunity to explore different communities while continuing to practice their craft and make a difference. From rural areas to large cities, there are always opportunities for traveling nurses and the potential to gain new skills and knowledge in each assignment. You could find yourself providing medical aid in an underserved community, or offering your highly specialized skills in a world-class facility. The possibilities are endless when you become a traveling nurse! All you need is the right attitude and you will be ready to face any challenge that comes your way no matter where you are sent.
You Can Work For The Government
It offers a stable job outlook and generous benefits package, while also providing public servants with the opportunity to make a meaningful impact on their communities. Not only is there an indescribable feeling that comes with making a difference, but working for the government provides countless life-sustaining advantages like healthcare options, pension plans, and sick leave. Government agencies focus on protecting our rights and safeguarding our democracy, leading employees to develop highly specialized abilities—like problem-solving skills—resulting in valuable lessons applicable in both work and daily life.
You Can Be A Missionary Nurse
Being a missionary nurse can be an incredibly rewarding and spiritually fulfilling experience, as it combines both your love of helping people and your personal spiritual beliefs. While every mission comes with its unique set of challenges, the chance to make a real difference in someone's life through compassionate, patient-centered care is truly undeniable.
Working overseas provides an opportunity to not just work on physical healing, but also to bring comfort and stability to often unstable or traumatized people. You'll gain new perspectives while connecting with people of different cultures and backgrounds – developing strong relationships alongside deep mutual understanding. Altogether, missionary nursing is a chance to use your skills to bridge boundaries and build trust among diverse patient populations.
Becoming a nurse is an incredibly rewarding and influential profession. Through hard work, education, and dedication it can be achieved by anyone with the desire to do so. Whether you choose to pursue a degree at your local college, gain hands-on experience in a doctor's office, support seniors in a nursing home, travel the world with your role as a travel nurse, or make a difference through missionary nursing; The world of nursing offers endless opportunities for any individual to make an impactful change.
The following two tabs change content below.
Hello! My name is Todd. I help students design the life of their dreams by ensuring college, scholarship, and career success! I am a former tutor for seven years, $85,000 scholarship recipient, Huffington Post contributor, lead SAT & ACT course developer, host of a career exploration podcast for teens, and have worked with thousands of students and parents to ensure a brighter future for the next generation. I invite you to join my next webinar to learn how to save thousands + set your teenager up for college, scholarship, and career success!
Latest posts by Todd VanDuzer (see all)