It's finally time to start looking at college applications. You spent some time in California over the summer and decided you want to move to sunny Los Angeles and go to the University of Southern California. (Can't blame you there.) Next thing you know, you are already researching the USC admission requirements.
USC is a very popular and competitive school with more than 60,000 applicants, but only a 16% acceptance rate according to a 2020 USC news.
So how can you make the cut? 
10 Steps to Meet USC Admission Requirements
Step 1: Complete your high school checklist
USC Admissions Pre-requisites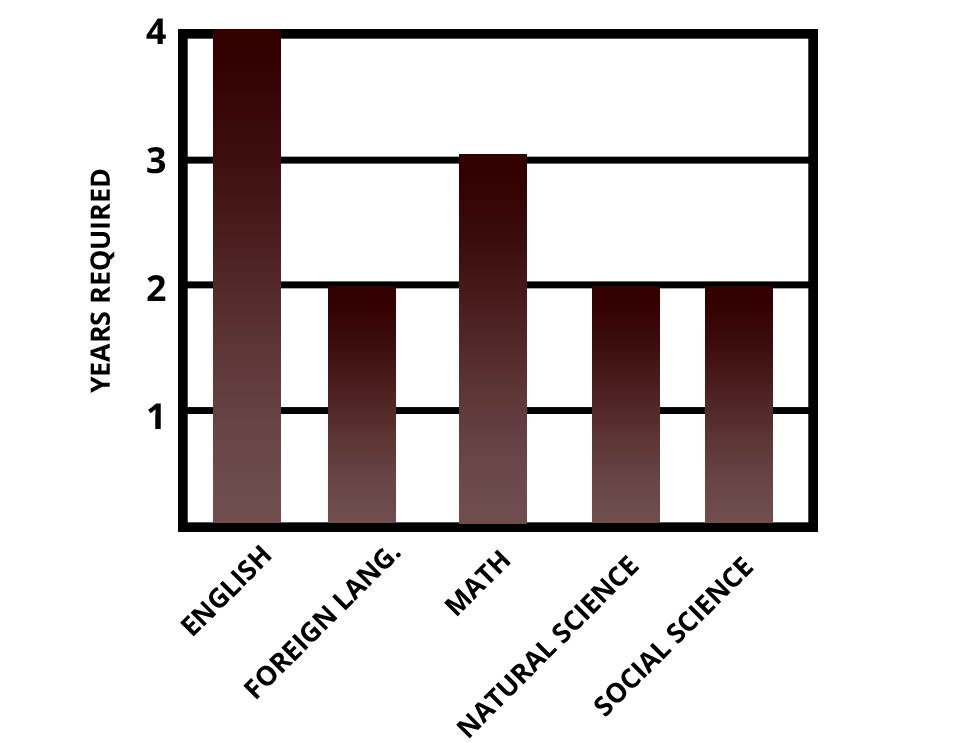 In addition to these courses, you should
Take 3 years of additional courses in subjects above or academic electives (such as computer science, art, music, speech)
Pursue Advanced Placement or International Baccalaureate classes
Step 2: Unweighted GPA of 3.79 or better
The unweighted GPA is a measure of a student's overall success within their classes and this is is one of the most important USC admission requirements.
While taking an AP course does boost the weighted GPA to reflect the difficulty of a particular class, it does not affect the unweighted GPA of a student. In fact, it can even harm the unweighted GPA.
Rule of Thumb: For every B you receive, have 4 A's to offset it and avoid falling short of the 3.79. This will help you get a better portfolio for USC requirements.
Step 3: 32 ACT Score and/or 1440 SAT Score or Higher
These scores are high, but nothing is impossible.
Ways to Increase Your SAT/ACT scores
Step 4: Complete your forms
Complete the Common Application for the USC admission requirements
Like you would for any CSU Admissions, make sure to complete the Common Application!
The Common Application is a website where an undergraduate student may apply online to any of the 500+ hundred member schools from the same place.
Send your Mid-Year transcripts
When applying to USC, they review the coursework of their applicants from freshmen year through the fall semester of the senior year.
Submit your grades by completing the Mid-Year Report Form.
Acquire a letter of recommendation
USC admissions requirements include a letter of recommendation from a teacher or counselor. In this blog on University of Chicago admissions requirements, we talk about the best ways to get a recommendation from a teacher or counselor.
To get a good recommendation:
Ask a teacher who teaches 11th or 12th grade, has long-term teaching experience, knows you well and gave you good grades in a core subject
Give them 2 or more weeks to write the recommendation
Provide a brag sheet about you to help them write it — You can use our Student Profile for this. See our article on extracurriculars for how to fill it in.
Step 5: Write a great USC admissions essay
Technically this USC admission requirements is part of Step 4, but it's an important part of the process so it's going to get its own step. The Common Application will give you multiple prompts for your USC essay.
Here are some Do's and Don'ts for the USC Admissions Essay: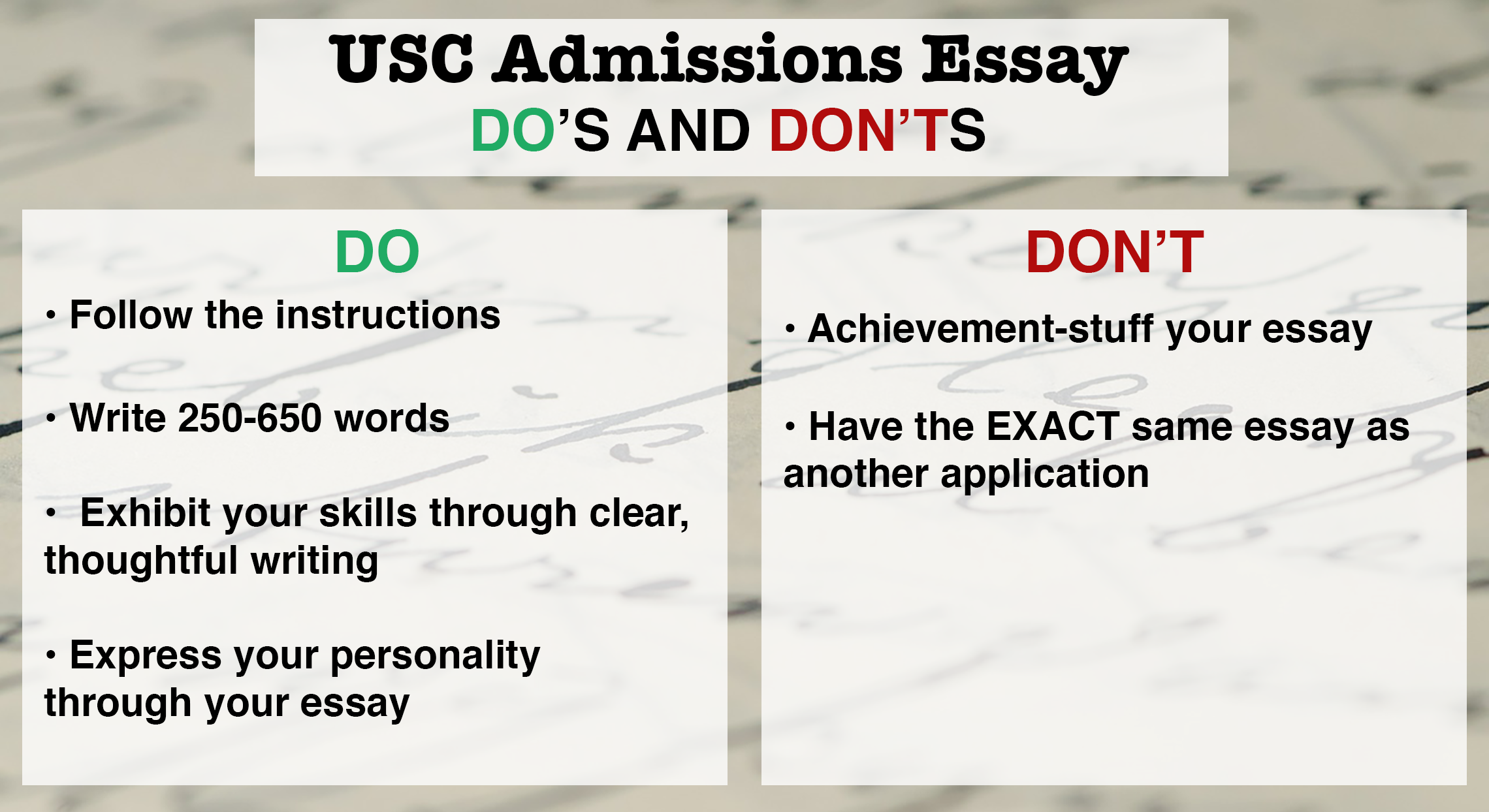 Step 6: Use your strengths
When applying to a highly competitive school like USC, high grades and test scores are important, but pulling ahead of the rest of the pack can still be difficult.
Extracurriculars can be the cherry on top of your USC Admissions Sundae. You should know the extracurricular activities colleges like to see in order to get ahead. 
Let me show you how extracurriculars can make the difference for your USC admission requirements: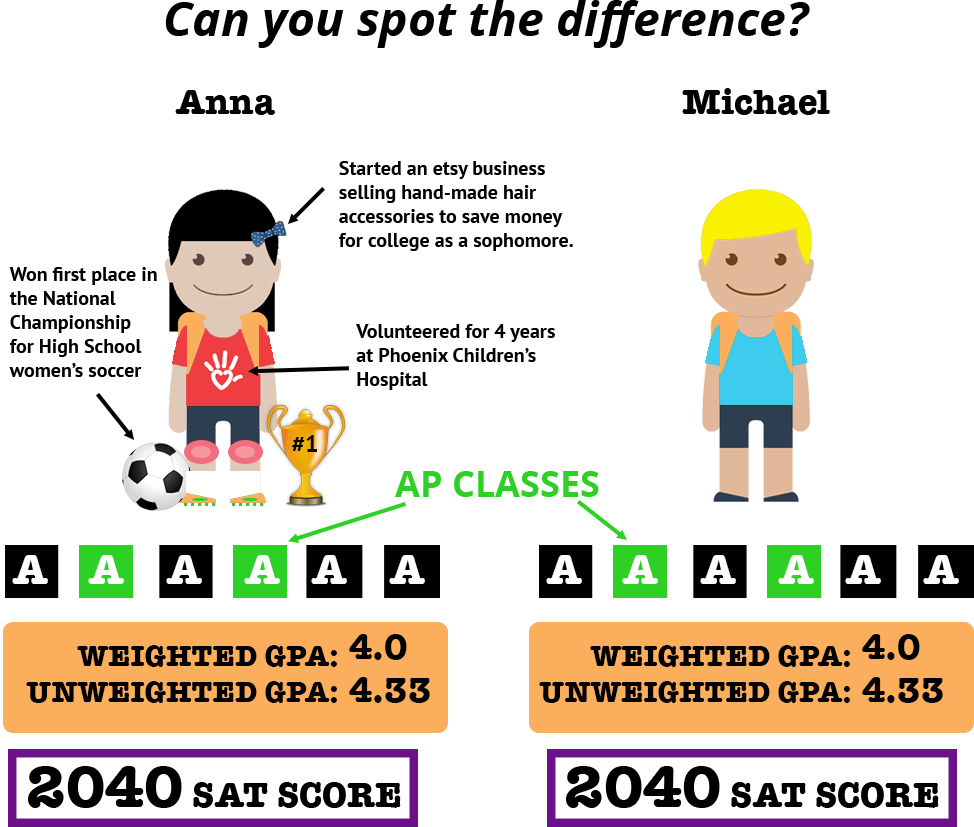 Step 7: Research your major's program.
Not every major's program requires the same things. Different programs have different admissions requirements and deadlines. 
For example, majors in architecture, journalism, and cinema all require letters of recommendation. While those who want to study Engineering are highly encouraged to take Subject tests when applying to USC.
Check to see if your major has additional major requirements.
Step 8: Meet your deadlines!
Do we need to say more about this?
Fortunately, USC actually has their own checklist for meeting all the USC requirements! Use USC's First Year Application Checklist to stay on track. Additionally, remember to do the following:
Apply by December 1st for USC Merit Based Scholarships. 
If your GPA and test scores are already high, why not be rewarded for that effort?
Merit-Based Scholarships reward your hard work and dedication regardless of how much your family makes, or your background.
Merit Scholarship consideration: December 1.
Regular Consideration: January 15.
See all of USC's Scholarships.
Step 9: Monitor your application status
Once you've applied, check your application status often to make sure that nothing is missing.
If you receive an email from USC asking for information or clarification, RESPOND IMMEDIATELY.
I know life gets busy and things can get a little crazy, but don't slack off just yet! Remember, It's not over until you get a letter that begins: "Congratulations!"
Step 10: Request a USC Interview
Interviews for USC are not required.
That being said, I recommend that you request a USC interview to show your interest in attending the school. With over 50,000 applicants, you need to do everything you can to stand out.
Information about USC Interviews
USC interviews are conducted by admission officers, admission interns, and USC alumni.
Interviewers are interested in learning more about the background, interests and motivation of each student they meet.
The dress code is business casual attire
If you can't remember it, you can bring your resume. DON'T bring a portfolio for creative work.
Interviews are generally 25 minutes long.
Remember that your USC interview is not a test. USC conducts interviews because they want to get to know their potential students better. So just relax, and give them some insight into why you're so interested in attending USC.
For any additional questions you have about USC interviews you can see the USC Office of Admission Interview FAQ.
OK, almost done! I just have a few more bits of knowledge about USC Admissions for ya.
Additional Info About USC and Program Applications:
They do not have an early Decision program
Applying as early as possible does NOT increase your chance of getting admitted so don't rush to get it done quickly. Make sure your application is the best it can be before sending it in.
They do not have a traditional waitlist.
Some schools will waitlist you and keep track of who does and does not register for classes. USC is a little different. Instead of monitoring their waitlist as other schools sometimes do, USC might invite a student who applied in fall to enroll in a spring program. 
Conclusion:
USC Admission Requirements
USC, like UC Berkeley and UChicago, is an elite university. Their admissions are competitive, and not everyone will get in. Just make sure you're the one that does!
To review, here are the steps we discussed to increase your USC Admissions chances:
Complete your High School checklist — all pre-requisite courses needed to attend USC
Earn an Unweighted GPA of 3.82 or higher
A 30 or higher ACT score and/or 2030 or higher SAT score
Complete your forms via The Common Application 
Write a great USC Admissions Essay
Use your strengths by having the Extracurricular Advantage
Research your major's program
Meet your deadlines
Monitor your USC application status
Request a USC interview
Know someone who was accepted to the University of Southern California? Tell us about it in the comments below!
The following two tabs change content below.
Hello! My name is Todd. I help students design the life of their dreams by ensuring college, scholarship, and career success! I am a former tutor for seven years, $85,000 scholarship recipient, Huffington Post contributor, lead SAT & ACT course developer, host of a career exploration podcast for teens, and have worked with thousands of students and parents to ensure a brighter future for the next generation. I invite you to join my next webinar to learn how to save thousands + set your teenager up for college, scholarship, and career success!
Latest posts by Todd VanDuzer (see all)