The SAT has dramatically changed in March 2016. It's the biggest change to the SAT test in quite a long time, impacting students in the class of 2017 and later. The current SAT which is now composed of two main sections and an optional essay is somehow less complicated than the old one. Studying for the SAT is also relatively easier because of the many available review materials online.

As shown in the infographics above, here are some important New SAT facts that you should know about!
1. According to College Board, the new SAT exam takes 3 hours unless you stay for the optional essay, then it's 3 hours and 50 minutes in total.
2. It has 2 main sections = Math & Evidence-Based Reading & Writing and an optional essay. There are many available materials to review for these areas. For instance, in reading and writing, a variety of mock tests are downloadable online. For the Math section, knowing the different mental math tricks will come in handy as well as answering sample problems.
3. The SAT score now ranges from 400 to 1600. It would be better to start preparing early through following Student-tutors SAT trips and tricks.
4. Unlike the old sat where there is no subscore reporting, the current SAT has subscores for every test to give insights to concerned individuals and institutions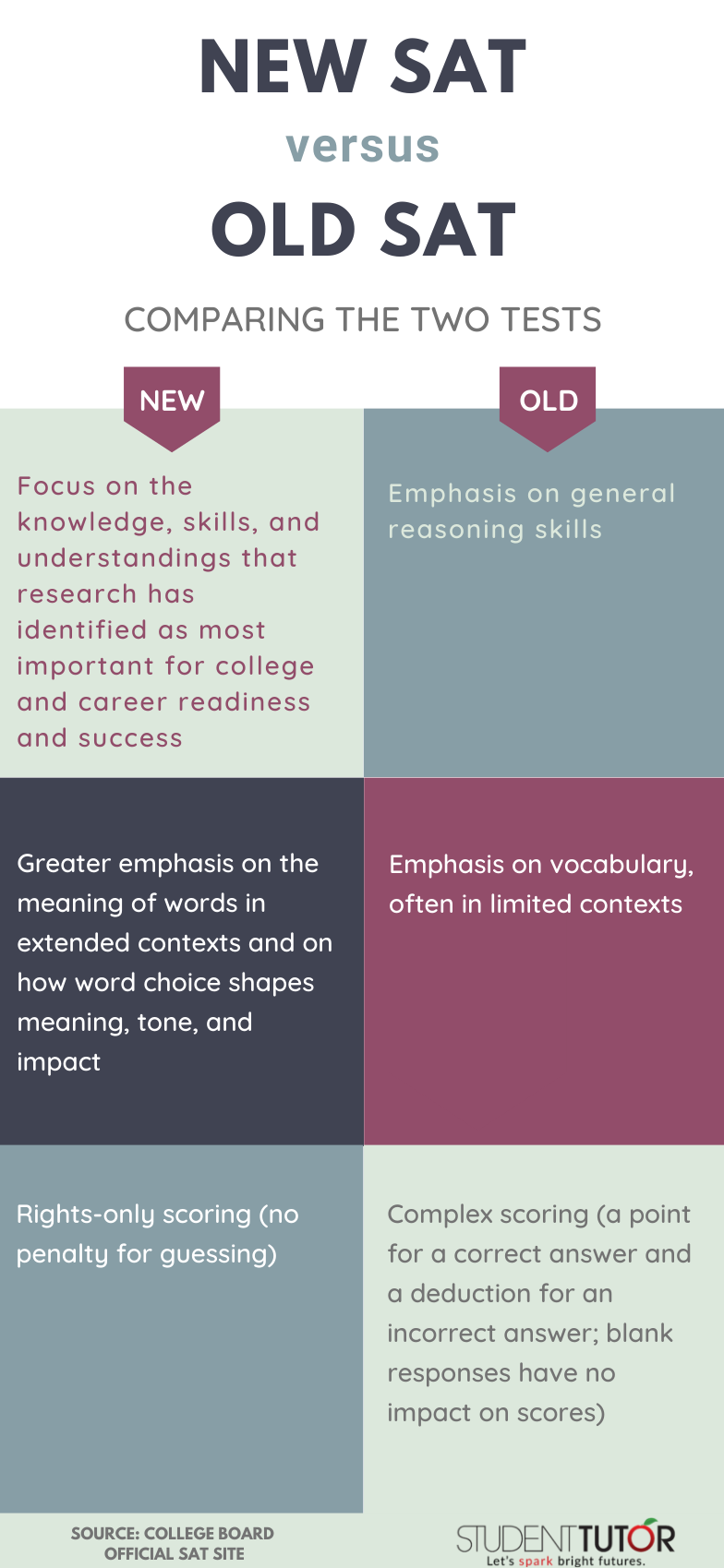 5. Instead of focusing on general reasoning skills, the focus of the questions is on researched-based college concepts and career readiness.
6. Emphasis on the meaning of words in different contexts. SAT grammar rules are also one of the vital areas that should be reviewed.
7. No penalty scoring unlike in the old SAT. This means a higher chance of being a recipient of a Merit Scholarship.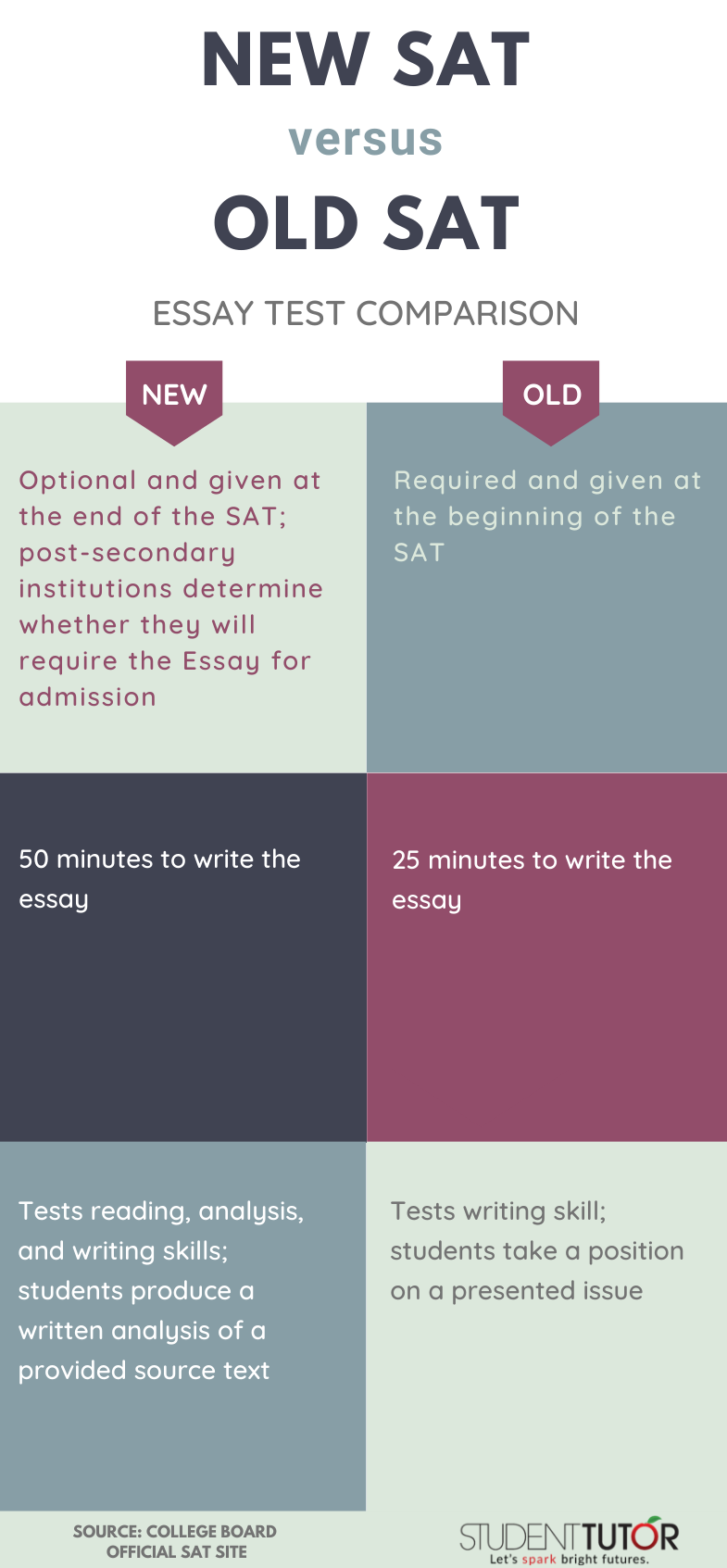 8. In the 2016 SAT, the essay test is optional unlike in the old one where the essay is required.
9. Unlike in the old test where only 25 minutes is allotted to the essay, the new exam has 50 minutes allotment for the essay test.
10. The SAT essay test focuses on reading analysis of passage instead of taking a stance on a particular issue.
The following two tabs change content below.
Hello! My name is Todd. I help students design the life of their dreams by ensuring college, scholarship, and career success! I am a former tutor for seven years, $85,000 scholarship recipient, Huffington Post contributor, lead SAT & ACT course developer, host of a career exploration podcast for teens, and have worked with thousands of students and parents to ensure a brighter future for the next generation. I invite you to join my next webinar to learn how to save thousands + set your teenager up for college, scholarship, and career success!
Latest posts by Todd VanDuzer (see all)