When you're writing a persuasive essay for school or college, the best way to prove to the reader that what you're saying is correct is by backing up all of your points with data and research.
When you have solid evidence to back up your point of view in an essay, everything becomes a lot more persuasive–which will make it hard for your professor to not give you top marks!
Deciding on the perfect persuasive essay topic can often feel like a maze because there are a lot of options to choose from. Without a topic to work on, you could be left with a whole lot of research that makes no sense–what a waste of your time!
If you find yourself in this scenario, don't worry! If you're thinking 'I need someone to write my essay for me on time." You could turn to some online solutions that can take your excellent research and transform it into an essay that gets top marks.
But, if in case you choose to write the essay on your own, then we encourage you to keep reading.
Building Your Essay
Like any type of essay, an effective persuasive essay needs to have a killer introduction, a clear thesis statement, supporting evidence, a conclusion, and even a recommendation for your reader. On top of that, you have to decide whether you would take the qualitative or quantitative route for your research process.
Given that you are writing an academic paper; you need to have a good grasp of the difference as well as when to best use qualitative or quantitative research to back all your claim.
 That said, we created this guide to help you build the perfect persuasive essays. For easy reading, we have divided it into three-part 
Choosing your topic
Researching about your topic
Writing your essay 
Choosing Your Topic
To write that perfect essay and get that top mark from your professor, you must first decide on the topic you want to discuss in your paper.
Given that it is a persuasive essay, your main goal is to persuade or convince your reader about the topic you have chosen.
When choosing the best topic for your essay, there are several things that you have to take into account before you start your research and proceed to write your paper.
One of the things that we always advise to our students is to always consider the "interest"
It should be a generally interesting topic that almost everyone can relate or resonate to
There should be an interest exchange. Aside from being relatable, your audience needs to gain or take away something after reading your essay.
You need to be interested in the subject so that the long hours dedicated to your research would not be too boring.
These are the advice that we often give to our students every time they ask for our help for their persuasive essays.
Keep in mind that you are writing a persuasive essay. If your topic is not interesting enough to get the readers attention, then you already have zero chances of persuading them.
Researching about your topic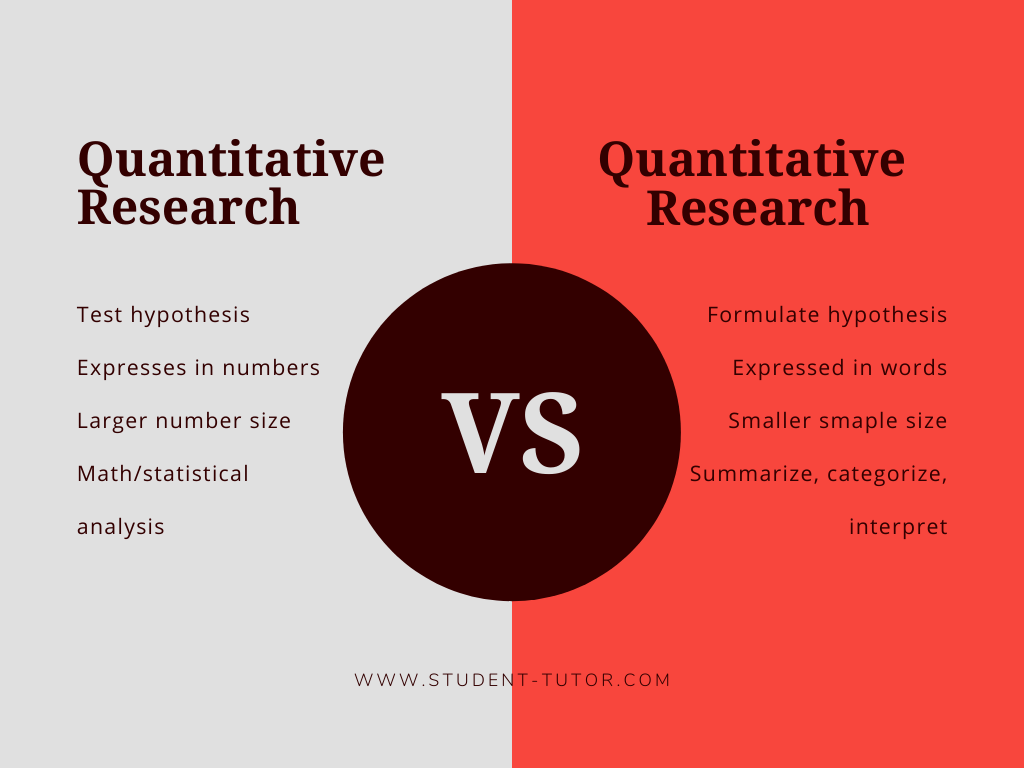 Qualitative and quantitative research
When it comes to collecting data and doing research for an academic paper, there are two routes that you can take; qualitative or quantitative research, but what's the difference between the two?
Qualitative data is descriptive research that can't be measured using numbers. Quantitative data, as the name would suggest, is all about quantities and numbers.
In quantitative data studies, you might ask a group of people how they are feeling based on a set of options. When you have their answers you can easily say that 30% felt happy, 20% said they were sad, etc. This gives you responses that you can analyze and report on.
Qualitative data methods revolve around observing people or interviewing them where you can analyze the common themes, but not any statistical figures.
While both types of research are accepted as evidence in formal academic writing, quantitative research is often the type of research that students and even professionals often rely on.
More about Quantitative Research
Knowing how quantitative research is conducted would make the writing process a lot easier. Once you understand the content of a quantitative research paper, then it would be much easier to find the exact evidence or information that you are looking for.
 Generally, there are two categories of quantitative research; primary research and secondary research.
Primary research is where researchers collect all of the data and statistics themselves, whereas secondary research is where researchers use statistics that have already been collected by someone else.
Types of primary research:
Cross-sectional survey
Longitudinal survey
Correlational research
Causal-comparative research
Experimental research
Sampling methods
Probability method, cluster sampling, simple random sampling, stratified random sampling, systematic sampling, non-probability sampling 
Types of secondary research:
Government and non-government resources
Online data
Data from schools and universities
Libraries
Commercial information sources
 These types of research above can make your persuasive essay writing a whole lot better. Citing data-driven facts would also make your paper look more credible. Hence, you have a better chance of persuading the reader.
Top Tips for Gathering Data and Doing Research 
Now that you know the benefits of using data and quantitative research, here are a few tips to help you conduct effective and more efficient research,
Keep things simple
When you start conducting research for your persuasive essay, you may have lots of questions and ideas in your head about what you want to ask people.
But sometimes, it's best to keep things as simple as possible in order to get quality responses that you can easily analyze and include as evidence to back up the points in your essay.
You can ask simple, short questions that will still get the answers you need for your essay, but without the need to conduct complex modeling and analysis beforehand.
Every time you write a new question for your research, ask yourself:
"Is this the easiest way to conduct research?"
"Is this question repetitive?"
"Willi this gives me new insight that I can include in my essay"
"Will this question be useful in my persuasive essay?"
"Is this question absolutely necessary for my paper?" 
Try to keep your questions to a minimum, and make sure you're only asking ones that are really going to help persuade someone to agree with the topic of your essay.
Don't try to lead the answers to what you want to hear 
As a student, you probably already know what your main argument in your persuasive essay is going to be, so naturally, you have an idea of what kind of responses you want to get to back up your point.
You want your quantitative research to confirm your theories, but you also want to veer away from your biased judgments and other preconceived notions.
In an essay, it can be good to have a variety of relevant facts that will help you cover the essay topic broadly, which will help reinforce your point even more.
It is okay to present opposing argument in your essay, so long as you can still defend your claim successfully.
As Angelina Grin, a creative writer and blog editor said in her article on how to write a discussion paper, it's important to have strong argument, evidence, and counterargument in a persuasive paper. 
Avoid grey areas
With quantitative data, you should always try to focus on the 'black and white' and try to avoid getting too carried away with worrying about the grey areas–the outliers and small details that won't cause too much of an impact on your essay.
Doing this would prevent you from going off-track and you would be able to focus on persuading your reader. You want to make sure you get all of your research done quickly so that you have time to write the perfect essay and don't have to rush everything.
While additional and tiny details are a great way to make your topic more interesting, it might also be the reason why you are not able to persuade them about your topic.
That said, we advise you to stick to the general format of an academic paper. Avoid fluff information and just stick to actual fact, data, and evidence.
What does success mean for your research?
Before conducting any research, you want to think about what success will look like for your essay.
What do you expect the results to look like? What would your ideal research result be? Do you have a benchmark and a predicted result in mind?
Having these benchmarks for success will motivate you to research more about the topic.
Writing Your Essay
Although the structure of an essay tends to vary depending on the writer, the general format of an academic paper is usually the same. It contains an introduction, body paragraphs, and conclusion.
In this section, we would discuss what those three sections usually contain as well as cite a few examples from other universities or colleges.
Introductory Paragraph
Like a newspaper headline, the first sentence of your essay needs to be interesting enough to get the reader hooked or engaged. Doing so would make them want to read further and finish your entire essay.
From reading the introduction, the reader must be able to make out or understand your topic as well as the purpose of your paper. You must explicitly state all of these in the introduction portion so that the readers would get a gist of what your paper is about.
Given that you are writing a persuasive essay, the main purpose of your essay is to persuade the reader. You can state or include the purpose of your essay in your concise thesis statement or topic sentence. This way, the reader would not lose track of what you are talking about. They can just easily go back and reread your thesis statement as they read through your entire essay.
Here is an example extracted from a paper published on Skyline Community College
"Although a few recreational snowmobilers destroy fragile ecosystems and harass animals as they ride through the wilderness, most love and respect this country's natural heritage. That's why they brave the cold to explore what is left of wild America— including Yellowstone National Park. Unfortunately, however, even respectful snowmobilers are unwittingly damaging what they love. Because snowmobiles create both air and noise pollution and because their use in the park strains the already lean budget of the park service, recreational snowmobiles should be banned from Yellowstone National Park." 

Excerpt/Example from the Skyline Community College Website
Body Paragraphs
This section is the most crucial part of a persuasive essay because it requires lots of research and it is the part of the essay that does most of the work. It is also one of the reasons why we discussed the different types of research earlier. Through this qualitative or quantitative research, any arguments thrown at you would be foolproof.
Every persuasive essay needs strong evidence to back all their claim. Without it, it would be harder for your to persuade your reader to trust you and the information you provide to them.
Here is one of the body paragraph extracted from a paper published on Skyline Community College
 "The Bluewater Network, an environmental group, reports that the most common snowmobiles, those with two-stroke engines, "discharge up to one-third of their fuel unburned into the environment and are one of the largest unchecked sources of hydrocarbon pollution nationwide" (1). Bluewater Network cites numerous scientific studies linking carbon monoxide pollutants to snowmobiles. One of these studies, which was conducted in the mid-1990s after many rangers complained of dizziness and nausea, found that carbon monoxide levels at park entrances exceeded those allowed by the National Ambient Air Quality Standard (2). Clearly, such a level of pollution is a health risk to the park's employees and to its visitors."

Excerpt/Example from the Skyline Community College Website
Concluding Paragraph
The last section is what you leave your reader. Remember the interest exchange that we have mentioned earlier? The conclusion is the best part of the essay where you can reaffirm your stance, briefly summarize what you just discussed, and imply to the readers the key takeaway for this entire paper.
Here is the conclusion extracted from a paper published on Skyline Community College
"A ban on snowmobiles would give park visitors a quiet, pollution-free experience, and it would allow the park service to devote more of its limited resources to one of its primary missions: the protection of natural resources. Whether on cross-country skis or from the heated comfort of a snowcoach, visitors would still be able to appreciate Yellowstone's beauty—its geysers, its wildlife, and its snow-covered vistas—throughout the park's long winter."

Excerpt/Example from the Skyline Community College Website
Conclusion
We hope that this article gives you everything that you need to know about persuasive essays.
If you follow all of our tips, you should be able to conduct some amazing research that will amaze your professors and teachers–and will guarantee that you get the highest marks in the class for your work.
Let us know any other tips that you've learned from conducting quantitative research in the past in the comments below!
The following two tabs change content below.
Hello! My name is Todd. I help students design the life of their dreams by ensuring college, scholarship, and career success! I am a former tutor for seven years, $85,000 scholarship recipient, Huffington Post contributor, lead SAT & ACT course developer, host of a career exploration podcast for teens, and have worked with thousands of students and parents to ensure a brighter future for the next generation. I invite you to join my next webinar to learn how to save thousands + set your teenager up for college, scholarship, and career success!
Latest posts by Todd VanDuzer (see all)