Top Rated SAT Prep Tutors in Seattle, WA!
Eliminate Academic Stress & Develop Confidence to Ensure College, Career, and Life Success.
Welcome to Seattle's top-rated private SAT prep in-home tutoring service! All of the following Seattle SAT prep tutors are certified by Varsity Tutors, the leading tutoring agency in the country!
Varsity Tutors has been recognized by Fox, CBS, Time Magazine and more for consistently helping students eliminate academic stress, improve their confidence, and skyrocket their grades for academic & lifetime success! 
All Seattle SAT prep tutors have been background checked, been interviewed, had mock SAT prep tutoring sessions, and been trained by professionals. We guarantee you will love your local Seattle SAT prep tutor or your money back! Get information regarding a top-rated SAT prep tutor today!


Couple of Our Local SAT Prep Tutors in Seattle, WA...
Please Note: All tutors have been background checked, interviewed, participated in mock tutoring sessions, and been trained by professionals. 100% satisfaction guarantee.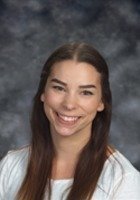 Certified Private SAT Prep Tutor in Seattle, WA
As a history lover and former SAT test taker, I, Kristina O'Connor, know that most students do not like history or taking tests. As such, I try to make all my lessons engaging and relevant for all my students.
I graduated from Saint Martin's University in 2012 with my degree in Political Science and minor in US History. While at SMU, I participated in an internship with Jay Inslee and at the Washington State Legislature. I was also a college cheerleader and worked as part of the intramural program.
After receiving my undergraduate degree, I attended the University of Southern California for a Master's in Arts in Teaching, focusing on Secondary Social Studies. I have taught in both California and Washington state, both basic history and Advanced Placement courses.
It would be a great pleasure for me to help you pass the SAT, as well as any history tests that you are currently taking in and outside of Seattle. Teaching is my passion.
Bachelors, Political Science and Government, Saint Martin's University Masters, Secondary Education, University of Southern California
Tennis, Cheerleading, College Basketball, Football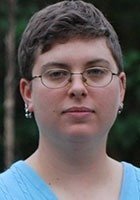 Certified Private SAT Prep Tutor in Seattle, WA
Hello my name is Sam MacKenzie and I am a SAT prep tutor in Seattle. I grew up in a family that valued education, with a mother who is now a retired teacher. I have worked with all age groups in a variety of educational settings since I was a teen.
I just love interacting with kids and teens and helping them learn. I have had the pleasure of seeing so many students either get excited over learning something new and having their world open up that much more or having a student finally have the a-ha moment when a difficult topic suddenly makes sense.
I look forward to working with you and your family to achieve your learning and education goals.
Bachelors, media studies, Scripps College Masters, Photography, Oregon College of Art and Craft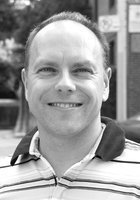 Certified Private SAT Prep Tutor in Seattle, WA
Hello, my name is Edward Baraban and I an a SAT tutor in Seattle. have a B.S. and M.S. in Optics & Applied Physics from the University of Rochester as well as an MBA in Finance from New York University. As part of my graduate studies, I was a teaching assistant for classes in Experimental Optics and Laser Physics, where I led recitations and graded coursework. My career as an engineer right out of college was spent as a scientist on Eastman Kodak's design team working on NASA's Chandra X-Ray orbiting telescope. I switched gears after a few years and entered Wall Street as a researcher and trader for various banks, brokerages, and hedge funds.
In addition to SAT prep, I am a tutor for the following subjects for both children and adults: Elementary Math, Middle School Math, Algebra (all levels) and Business & Finance. At each place I have worked, it has been part of my job to teach and mentor junior members of our teams. I have always enjoyed this aspect of my duties, and I now have the opportunity to teach on a more formal basis. I believe my differentiating quality as a tutor comes from the fact that I have a vast amount of real-world experience in a number of different fields. As such, I know exactly why different concepts are important to master, beyond just being able to pass tests and how they are used in real life. This is important because I believe it is critical for a student to understand why they are leaning something, and ask, "Why do I need to know how to solve for X?" Without this motivation, learning becomes rote memorization and the interest level falls to the point where learning becomes difficult.
I look forward to helping you or your child succeed in learning the concepts they need to succeed both in school and in life.
Bachelor of Science, Optics, University of Rochester Masters in Business Administration, Finance, New York University
Squash, racquetball, tennis, and golf.
Certified Private SAT Prep Tutor in Seattle, WA
Hello, my name is Noah Cook and I have a passion for helping others. I am a Political Science major at Corban University. My hobbies include sports, music, reading, and debate. I would like to graduate and pursue and Masters degree in Psychology. I hope to be a wonderful SAT tutor here and outside of Seattle and assist you on your path to academic excellence. I know how studying for the SAT can be hard sometimes.
Bachelor in Arts, Political Science and Government, Corban University
Music, speech, debate, writing, sports, reading,
Certified Private SAT Prep Tutor in Seattle, WA
Hello, my name is Amanda Knopf and I teach SAT prep in Seattle. I received my BA in English Literature from Macalester College, a private, liberal arts institution in St. Paul, Minnesota, in 2012. This May, I completed my Masters in English Literature at the University of Colorado at Boulder. While at CU, I was hired as an English and Writing tutor for college student-athletes in the Herbst Academic Center. I met with students every week, not only gaining experience tutoring in numerous different English courses and writing classes across disciplines, but also building relationships with my students, acting as a mentor, and learning how to adjust to different students learning styles and interests. I also had two semesters of teaching experience at CU, as a Teaching Assistant for an upper-level course, Modern and Contemporary Literature for non-majors, and as a graduate teacher for an introductory level course, Writing about Literature and Literature about Writing. In these roles, I was responsible for teaching my own recitation sections, creating and grading assignments, leading discussions, teaching writing, and meeting with students one-on-one and in small groups during office hours. Additionally, I acted as a liason between the students and the professor, communicating effectively to ensure the accomplishment of learning objectives.
In addition to tutoring all kinds of English, literature, and writing courses, and although those subjects are my favorites, I am also available to tutor for GRE verbal, SAT and ACT reading and writing, and AP test prep. Additionally, I have professional experience tutoring elementary and middle school students in phonics, reading, writing, and all aspects of literacy. After graduating from college, I served for one year as an AmeriCorps Literacy VISTA (Volunteer in Service to America) in a low-income after-school program. During that service year, I created and implemented grade-level literacy assessments and a tutoring program for which I recruited, trained, and supervised several volunteers. The following year, I continued my work as a member of the community centers full-time staff and took on larger teaching, tutoring, and classroom management roles.
My teaching philosophy is, most importantly, student-centered. As a teacher of English in particular, I am a believer that there is no one right answer in a text, but rather several valuable lessons to be learned and several possible approaches for reaching those lessons. The innumerable possibilities literature opens up for readers are what make me so passionate about it, both in and out of the classroom. Teaching in a flipped classroom, I have seen firsthand that when students are given choice, ownership, and the freedom to be creative in their learning, they take away much more than I could teach them in a one-way flow of information. Furthermore, I have had many students come away from my classes or lessons saying that they enjoyed reading more than they ever had, and that the skills they learned from me helped them in other classes. I get to know each of my students personalities and goals, and give each individual responsibilities to contribute to the learning community. I consider myself a leader, responsible for guiding each student to his or her highest potential, but also a member of the team, rather than a higher authority.
During my Masters, my area of expertise was 19th Century American literature, and I am particularly interested in the American Westfrom literature, to film, to television. Even outside of academia, I read for fun all the time and like to write. I love being outdoorshiking, biking, backpacking, and skiing. I enjoy playing with my dog, cooking, and watching baseball. I played college softball, so I also coach softball and like to stay involved in the game however I can. I consider myself a lifelong learner in everything I do, and coaching and tutoring will be passions of mine no matter what other career I pursue.
Bachelors, English, Macalester College Masters, English, University of Colorado Boulder
softball, hiking/backpacking/camping, skiing, reading, traveling, watching baseball, playing with my dog, teaching/coaching
Request Your World Class Tutor Today! 
Eliminate Academic Stress & Develop Confidence to Ensure College, Career, and Life Success!

Additional Tutors in Seattle:
Student-Tutor's partnership with Varsity Tutors makes it easy to find local world class certified tutors no matter where you live. Here are some other tutors in Seattle. Let's Spark Bright Futures!
Tutors Across The Surrounding Area: