Top Rated Math Tutors in Seattle, WA!
Eliminate Academic Stress & Develop Confidence to Ensure College, Career, and Life Success.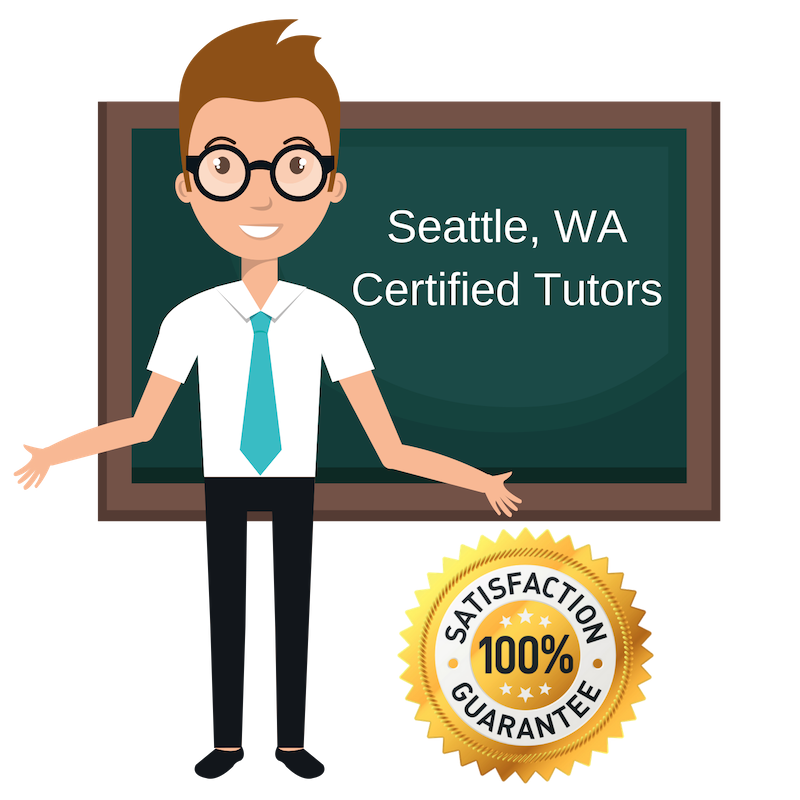 Welcome to Seattle's top-rated private math in-home tutoring service! All of the following Seattle math tutors are certified by Varsity Tutors, the leading tutoring agency in the country!
Varsity Tutors has been recognized by Fox, CBS, Time Magazine and more for consistently helping students eliminate academic stress, improve their confidence, and skyrocket their grades for academic & lifetime success! 
All Seattle math tutors have been background checked, been interviewed, had mock math tutoring sessions, and been trained by professionals. We guarantee you will love your local Seattle math tutor or your money back! Get information regarding a top-rated math tutor today!


Couple of Our Local Math Tutors in Seattle, WA...
Please Note: All tutors have been background checked, interviewed, participated in mock tutoring sessions, and been trained by professionals. 100% satisfaction guarantee.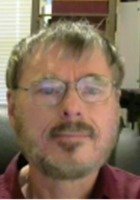 Certified Private Math Tutor in Seattle, WA
Hello, I'm George Graf and I tutor math with a focus on algebra in Seattle. First, a math tutor needs to be concerned for his students by creating a friendly learning environment. Then, the tutor can establish a team in order to improve the product. The product is homework, quizzes and exams. Good study habits are very important. Many times a parent can help a student with this, so the team might consist of the tutor, student and a parent. I hope that by math tutoring your student, we all can make a great team together.
Bachelor of Science, Mathematics, University of Washington-Seattle Campus Master of Arts, Mathematics, University of Washington-Seattle Campus
art, photography, running, strategy games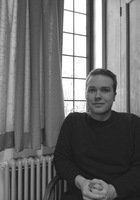 Certified Private Math Tutor in Seattle, WA
Hi, I'm Garrett Love and I am a current student at the University of Washington in Seattle, majoring in Mathematics and Russian. I love Mathematics for the great applicability, especially Calculus! I use the ideas and logical processes to think about the structure of the universe and my immediate surroundings on a daily basis. I believe learning math helps my mind to be the best it can! I am currently enrolled in Modern Algebra and Topology courses. So if you're a student needing another student to help you understand the crazy, confusing world of math/calculus, I can be that student for you. In fact, we can learn together, if you want.
Believe it or not, learning math can get you so far in life! Everyday, I use these skills toward my other great interest – literature and languages. I took French for three years in high school and was amazed at how much more of the world it opened up for me. At this time, I am in my second year of learning German and Russian. I have settled on Russian for my second major due to its beautiful structures and flexibility! I also dearly love Russian literature, and I hope to study it more in-depth in the future.
As for tutoring: Math is the epitome of human existence and culture. It is the almighty subject of subjects. It is vast, mysterious, and empowering. Everyone has trouble with it. I would love to help you on your path with the small section of it I know!
Current Undergrad, Mathematics – Comprehensive, University of Washington
Mathematics! Russian, German, French and English languages.
Certified Private Math Tutor in Seattle, WA
After graduating from Elmhurst College with a Bachelor's in Music Theory/Composition, I, Danivel Kerfoot, completed post-baccalaureate science and math courses. After that, I went on to study medicine for 2.5 years at Bastyr University. While I appreciate going to medical school for the challenges, lessons, and personal growth it offered, I recently left that program, realizing that my dream is to be an orchestral conductor. I am currently in the process of finding the right school for this undertaking, which is why I am teaching math in Seattle.
One skill I gained through changing careers twice is the ability to enter an area where I have no experience, and quickly acquire the knowledge and skills necessary for succeeding in that field. As a matter of fact, it is because of this background that I have developed study skills focusing around the act of studying itself. From having applied these skills in a variety of fields, I have seen that if a person wants to be able to learn anything, then they must learn HOW to learn.
Through the roles of college math tutor, private music lessons instructor, and choir director, I have worked with students in: anatomy, physiology, biology, chemistry, algebra, music (theory, instrumental, voice), writing, and more. While we do focus on different contents depending on the students' needs, there are some overarching principles of learning that can be applied to the mastery of any subject. As a math tutor, I focus on developing in my students an awareness of these methods, so that they are able to maximize their learning experiences.
I love working with students to help them achieve their learning goals, and pick up lifelong learning skills in the process. If you are interested in learning any of the subjects I have listed, or would like to learn how to learn, then I would be very excited to work with you.
Unknown, Naturopathic Medicine, Bastyr University Bachelors, Music Theory/Composition, Elmhurst College
Music (playing piano, composing, conducting, studying scores), astronomy, walking, reading, sharing meals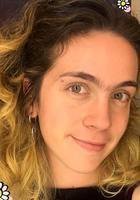 Certified Private Math Tutor in Seattle, WA
Hi, I'm Natalie Moore and I am a graduating geophysics major with minors in Astronomy and Mathematics at WWU in Bellingham, WA. I've been tutoring students in math and physics for the past three years and I love it! I've taught many levels of material, including physics labs in university and elementary math privately. Now, here in Seattle, I teach geometry to students of all ages.
My current academic activities include working with the Mars Lab, where we study images coming straight from the Curiosity rover, and managing the Spark Science podcast "where we explore stories of human curiosity". When I'm not studying the properties of Earth/other planets or editing the podcast, I'm either outside with my dog or going to local concerts!
Bachelor of Science, Geophysics and Seismology, Western Washington University
Hiking, swimming, live music, camping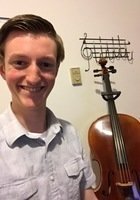 Certified Private Math Tutor in Seattle, WA
Hi, I'm Thomas Effinger and I am a student attending Central Washington University, completing programs in Music Composition, Music Education, and Mathematics Education. I have two years of experience with reciprocal peer tutoring in the areas of Mathematics, Physics, Computer Science, and Music.
Right now, I teach pre-calculus, geometry, and physics in Seattle. However, I am more than happy to help you tutor in just about any subject.
My interdisciplinary experiences help me work with students from diverse and unique academic backgrounds, and enable me to present material in a variety of different ways. Most importantly, I believe in fostering a love for learning. So if you need help understanding some of the world's universal languages, I can do that.
Current Undergrad, Music Composition, Music Education, Mathematics Education, Central Washington University
Composing, and music in general, Programming, Music, Mathematics, Physics, and School (lots of school).
Request Your World Class Tutor Today! 
Eliminate Academic Stress & Develop Confidence to Ensure College, Career, and Life Success!

Additional Tutors in Seattle:
Student-Tutor's partnership with Varsity Tutors makes it easy to find local world class certified tutors no matter where you live. Here are some other tutors in Seattle. Let's Spark Bright Futures!
Tutors Across The Surrounding Area: