Top Rated GRE Prep Tutors in Seattle, WA!
Eliminate Academic Stress & Develop Confidence to Ensure College, Career, and Life Success.
Welcome to Seattle's top-rated private GRE prep in-home tutoring service! All of the following Seattle GRE prep tutors are certified by Varsity Tutors, the leading tutoring agency in the country!
Varsity Tutors has been recognized by Fox, CBS, Time Magazine and more for consistently helping students eliminate academic stress, improve their confidence, and skyrocket their grades for academic & lifetime success! 
All Seattle GRE prep tutors have been background checked, been interviewed, had mock GRE prep tutoring sessions, and been trained by professionals. We guarantee you will love your local Seattle GRE prep tutor or your money back! Get information regarding a top-rated GRE prep tutor today!


Couple of Our Local GRE Prep Tutors in Seattle, WA...
Please Note: All tutors have been background checked, interviewed, participated in mock tutoring sessions, and been trained by professionals. 100% satisfaction guarantee. 
Certified Private GRE Prep Tutor in Seattle, WA
Hi, I'm Leif Anderson! I like to joke that really I am a professional whitewater kayaker, and physics is just my hobby. However, I received my PhD in Theoretical Physics from Colorado State University in May of 2014. While at CSU, I spent about eight years as a TA which is far more time than most grad students spend teaching. During that time, I really started to enjoy teaching especially one-on-one and in small groups. I like to focus not just on what the answer to a question is, but rather on the process that leads to that answer. I feel that a good gre tutor should play a role similar to a coach or weightlifting spotter. I am not there to do the heavy lifting, but rather to guide students so that their efforts are applied in the right direction. So if you need help studying for the gre from a Seattle tutor, that's what I'm here for.
Also physics is just awesome, and to borrow a little kayaking lingo, I like to share the stoke.
Bachelor in Arts, Physics, Whitman College PHD, Theoretical Physics, Colorado State University
reading, kayaking, knitting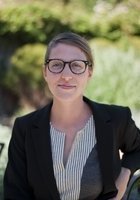 Certified Private GRE Prep Tutor in Seattle, WA
Hi, I'm Hallie Welles and I teach gre prep in Seattle. I am a PhD candidate in Anthropology, and I love the exhilarating work of helping my students grasp difficult concepts. Whether it's planning how best to engage them, or working one-on-one with a student until they have that breakthrough and connect the dots between theory and real life, I thrive on the dynamic process of making knowledge not only accessible but also thrilling and possibly life-changing.
I have over ten years of experience as an instructor, tutor, writer, and editor, in many different subjects, contexts, and even countries. I have taught ESL to elementary school students in Korea and sociolinguistics (in French) to Master's students in Madagascar. I was awarded two of the most prestigious graduate research fellowships in Anthropology for my dissertation research, and have received numerous awards for my academic work as well as my fiction writing and poetry.
Standardized tests are sources of anxiety for many students, but I welcome the challenge of turning something so daunting into something manageable that my students can tackle with relative ease and absolute confidence.
Bachelors, Anthropology & Comparative Literature (French/English), Barnard College Columbia University PHD, Anthropology, University of California-Berkeley
cooking, reading, movies, travel, hiking, music, martial arts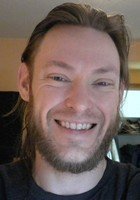 Certified Private GRE Prep Tutor in Seattle, WA
Hi, I'm Aaron Scholl and I am a dedicated Seattle gre tutor with years of experience. I provide support and guidance for students in many subjects and specialize in test preparation, teaching study skills, and ensuring a deep understanding of all material.
My background includes a Graduate Degree in Environmental and Resource Economics with honors, and a Bachelor of Arts in Economics, with honors. I have tutored students at all levels of mathematics, prepared students for high school and college, and taught graduate level econometrics and statistics. So please, don't hesitate to contact me if you need help!
Bachelors, Economics, Portland State University Masters, Environmental and Resource Management, Portland State University
Basketball, gardening, economics
Certified Private GRE Prep Tutor in Seattle, WA
Hi! I'm Robert Musgrave and I'm a 27 year old gre tutor in Seattle with a Master's degree in cognitive psychology. My research was focused on computational modeling of the neural systems involved in procedural learning, so I also have a strong math and programming background. I was a physics minor in college and had intended to be a physics major until I found myself feeling more passionate about cognitive science; that physics background definitely informed the direction of my research and I still have a lot of love for the subject.
Ultimately I found myself feeling like research wasn't the path for me in the long run, but I always loved the time I spent teaching in graduate school which is what drew me to tutoring. I've worked one on one with students in a professional context during office hours as a TA, but I've also found myself helping out many a friend with math and physics throughout the years. Ideally, I'm here to help you make intimidating and confusing topics feel intuitive and easy to understand.
Looking forward to working with you!
Bachelors, Cognitive Science, University of California-Berkeley Masters, Computational Cognitive Neuroscience, University of California-Santa Barbara
Music, neuroscience, philosophy, movies, hiking
Certified Private GRE Prep Tutor in Seattle, WA
Hi, I'm Matthew McFarlane and I'm a Seattle based gre tutor decided to start tutoring because I genuinely enjoy helping people with their reading and writing, and sharing my experiences and knowledge with others. I hope you'll give me the opportunity, and I look forward to working with you!
Bachelors, English, University of Missouri- Columbia
Playing guitar, tennis, soccer, reading, writing
Request Your World Class Tutor Today! 
Eliminate Academic Stress & Develop Confidence to Ensure College, Career, and Life Success!

Additional Tutors in Seattle:
Student-Tutor's partnership with Varsity Tutors makes it easy to find local world class certified tutors no matter where you live. Here are some other tutors in Seattle. Let's Spark Bright Futures!
Tutors Across The Surrounding Area: