Top Rated English Tutors in Seattle, WA!
Eliminate Academic Stress & Develop Confidence to Ensure College, Career, and Life Success.
Welcome to Seattle's top-rated private English in-home tutoring service! All of the following Seattle English tutors are certified by Varsity Tutors, the leading tutoring agency in the country!
Varsity Tutors has been recognized by Fox, CBS, Time Magazine and more for consistently helping students eliminate academic stress, improve their confidence, and skyrocket their grades for academic & lifetime success! 
All Seattle English tutors have been background checked, been interviewed, had mock English tutoring sessions, and been trained by professionals. We guarantee you will love your local Seattle English tutor or your money back! Get information regarding a top-rated English tutor today!


Couple of Our Local English Tutors in Seattle, WA...
Please Note: All tutors have been background checked, interviewed, participated in mock tutoring sessions, and been trained by professionals. 100% satisfaction guarantee.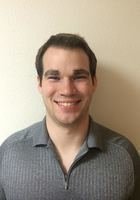 Certified Private English Tutor in Seattle, WA
Hi, I'm Austin Schilling and I am a graduate of Linfield College. I received my Bachelor of Arts in English Literature with a focus on nature literature and rhetoric. I also received a minor in Psychology. In my spare time I read, focusing on personal development, and spend as much time as possible with my strong wife. I also hike, exercise, write and spend time with my family. Some of my favorite moments during my education were working one on one with students to not only help improve their writing, but to improve their thinking and the way they analyze the world.
Teaching English is a huge passion for me. I found this to be my calling as I retired from collegiate football with an injury and began to coach and help create Linfield College's football training program. Through this experience, my love for helping people learn and to eventually become teachers in their own right blossomed. While I specifically tutor English with a focus on college essays writing (from MLA to APA formatting and styles) here in Seattle, my tutoring style focuses on creating independent and critical thinkers.
My hope and goal is for you to leave one of my English tutoring sessions not feeling like you have been told everything you have done wrong, but to have been challenged to take ownership of your learning, writing and ultimately your thinking. I don't want perfect students. Rather, I want to tutor students with passions and curiosities, who aren't afraid to work on their weaknesses and have a hunger for learning and thinking outside the box.
My firm belief remains that as you become a better writer you will become a better thinker, a better member of our society and ultimately a stronger person as a result.
If you are reading this, you have already distinguished yourself as someone who seeks help and wants to become better. Successful people are not fearless, but instead they stand up and face their fears and move forward. Seeking help is often a frightening experience, especially in the arena of writing. This being said, I encourage you to come to our sessions brandishing your weaknesses, proud of your strengths, and hungry to improve.
Bachelor in Arts, English Literature, Linfield College
Personal Development, Outdoors, Family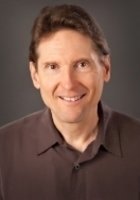 Certified Private English Tutor in Seattle, WA
Hello, I'm George Robinson and I teach English with a focus on grammar and mechanics here in Seattle. To me teaching is all about getting the light bulb to go on. People have different learning styles. The tutor's job is to determine the most effective learning style for each student. That is why I am here to help your student find the learning style that is right for him(or her) as I'm teaching the English material.
Bachelors, Business Administration and Management, Concordia University-Portland Masters, Business Administration and Management, Concordia University-Portland
Composing and recording meditative instrumental music and mountain hiking.
Certified Private English Tutor in Seattle, WA
Hi, I'm Annette Gustafson. I have taught for over 25 years in public school, international school, university, and homeschool settings. At the middle and high school levels, I have taught mainly language arts, English, and social studies. In addition, I've coached Science Olympiad and taught math, science, health, and more. At the university level, I have taught a variety of Education courses to teacher-certification candidates.
Over the years, I have proctored and scored standardized tests, so I can effectively assist students with test-taking strategies. I've also been helping students study grammar and mechanics here in Seattle, which is what I currently teach English, by the way.
My favorite area of teaching is definitely writing, because I love helping students express themselves. But I enjoy teaching and tutoring a variety of other subjects as well.
I can help students get organized, tackle projects, generate ideas, research information, and think critically. In any teaching situation, I believe that honesty and humor are vital to creating an environment in which students feel safe and are willing to put forth their best effort. I care about my students, and my goal, above all else, is to help them learn and be successful.
Bachelor of Science, Language Arts Teacher Education, University of Portland Masters in Education, Education, City University of Seattle
Travel, reading, cooking, crocheting, computer games, history, scrapbooking, gardening
Certified Private English Tutor in Seattle, WA
Hi, I'm Robin Shrout and I grew up in Sonoma County, CA. After running around and having a few adventures after high school, I returned to the area and settled into college life at Sonoma State University. I graduated with a Bachelor of Arts in Psychology, minoring in Environmental Studies with a focus on environment-based education. I then moved up to Portland and attended the Graduate Teacher Education Program at Portland State University. I received my Master's degree in Education in 2009, and have been working with students in an educational setting ever since (taking time out here and there to have a few children of my own!). I did my student teaching in 3rd and 5th grades, and have done some substitute teaching in grades K-8. I worked as a paraprofessional in a significant needs program at an elementary school, and have taught 7th and 8th grades at an online school. Now, I am teaching English with a focus on phonics and reading here in Seattle.
I value education, and believe in teaching students how to seek out the answers, rather than just providing the answers for them. Every person is capable of learning. One of my favorite things as an English teacher is seeing the light in a student's eyes when they have figured something out; and seeing their confidence grow when they realize they can do it! So if you need help understanding reading, phonics, writing, or any English related subject, I would be more than happy to lend you a helping hand.
Bachelors, Psychology, Sonoma State University Masters, Education, Portland State University
hiking, reading, going on family outings and hanging out with family and friends.
Certified Private English Tutor in Seattle, WA
Hi, I'm Andreas Bassett. I first started private English tutoring at the age of 16 while attending high school at the Osaka International School in Japan. My father was an educational director at the time and got my "foot in the door" by organizing a few English tutoring lessons with local Japanese primary school students.
During my time in Japan, I tutored primarily English for six years. I also worked at various private English schools as an English teacher, as well as both the Osaka International School and Osaka YMCA International School in other capacities. I am currently the site coordinator/director and lead teacher of an out of school care and recreation program at an elementary school that serves at-risk children. Living and teaching abroad in such international and worldly environments exposed me to people from all kinds of socio-economic backgrounds and cultures. It has allowed me to become much more of an understanding and tactful person, and as a result, I feel quite confident when tutoring subjects that I have the most experience with to individuals with various backgrounds. As nerdy as it sounds, I am an ardent student of English literature as I have always been fascinated by profound pieces and works. I am extremely passionate about communicating what I know about English and writing to others. I strive to have a positive impact on my students and aside from the fact that I greatly enjoy teaching, I believe it is one of the best ways to change our world for the good.
I attended the Osaka International School for 12 years and received IB certificates in select subjects. I attended Portland State University for one year before taking two gap years in order to establish my residency in Oregon. For the 2015/2016 school year, I attended Portland Community College and was on the President's List all three terms with a 4.0 cumulative GPA. I am currently studying English and creative writing at Portland State University where I have a 3.7 cumulative GPA. I was also on the President's List at Portland State University during my first term back.
I am a firm adherent of the Socratic method. The relationship that forms between teacher and student is absolutely crucial to the development of the student on so many different levels. A dialectical approach creates a cordial environment for the student that makes acquisition of knowledge far more enjoyable and accessible. I try to be fun, relaxed, considerate, and humorous, but I also make sure to listen carefully and be open-minded. This is especially true while I'm teaching phonics here in Seattle. Every student deserves the chance to have a good relationship with his or her instructor while learning the material. I hope that we can have a good Socratic relationship while we're learning phonics together.
In my spare time, I enjoy reading science-fiction and fantasy to push my mind's creativity, working on my novel, watching movies, cooking delicious foods, and playing fun strategy board games with friends.
Current Undergrad, English, Writing Minor, Portland State University
Reading, writing fiction, watching good movies, playing video games, making and producing music, and cooking delicious food
Request Your World Class Tutor Today! 
Eliminate Academic Stress & Develop Confidence to Ensure College, Career, and Life Success!

Additional Tutors in Seattle:
Student-Tutor's partnership with Varsity Tutors makes it easy to find local world class certified tutors no matter where you live. Here are some other tutors in Seattle. Let's Spark Bright Futures!
Tutors Across The Surrounding Area: