Top Rated Calculus Tutors in Seattle, WA!
Eliminate Academic Stress & Develop Confidence to Ensure College, Career, and Life Success.
Welcome to Seattle's top-rated private calculus in-home tutoring service! All of the following Seattle calculus tutors are certified by Varsity Tutors, the leading tutoring agency in the country!
Varsity Tutors has been recognized by Fox, CBS, Time Magazine and more for consistently helping students eliminate academic stress, improve their confidence, and skyrocket their grades for academic & lifetime success! 
All Seattle calculus tutors have been background checked, been interviewed, had mock calculus tutoring sessions, and been trained by professionals. We guarantee you will love your local Seattle calculus tutor or your money back! Get information regarding a top-rated calculus tutor today!


Couple of Our Local Calculus Tutors in Seattle, WA...
Please Note: All tutors have been background checked, interviewed, participated in mock tutoring sessions, and been trained by professionals. 100% satisfaction guarantee.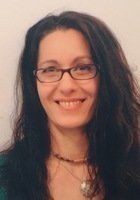 Certified Private Calculus Tutor in Seattle, WA
Hello, I'm Delanie Seman and am a seasoned high school teacher and college professor (OSU), with over 15 years of teaching experience. I have over 8 years of one-on-one and small group tutoring experience. So if you are struggling with calculus in and outside of Seattle, I can help!!
Bachelor in Arts, Mathematics, Ohio State University-Main Campus Masters in Education, Mathematics Teacher Education, Ohio State University-Main Campus
Yoga, meditation, hiking, trees, gymnastics
Certified Private Calculus Tutor in Seattle, WA
Hi, I'm Garrett Love and I am a current student at the University of Washington in Seattle, majoring in Mathematics and Russian. I love Mathematics for the great applicability, especially Calculus! I use the ideas and logical processes to think about the structure of the universe and my immediate surroundings on a daily basis. I believe learning math helps my mind to be the best it can! I am currently enrolled in Modern Algebra and Topology courses. So if you're a student needing another student to help you understand the crazy, confusing world of math/calculus, I can be that student for you. In fact, we can learn together, if you want.
Believe it or not, learning math can get you so far in life! Everyday, I use these skills toward my other great interest – literature and languages. I took French for three years in high school and was amazed at how much more of the world it opened up for me. At this time, I am in my second year of learning German and Russian. I have settled on Russian for my second major due to its beautiful structures and flexibility! I also dearly love Russian literature, and I hope to study it more in-depth in the future.
As for tutoring: Math is the epitome of human existence and culture. It is the almighty subject of subjects. It is vast, mysterious, and empowering. Everyone has trouble with it. I would love to help you on your path with the small section of it I know!
Current Undergrad, Mathematics – Comprehensive, University of Washington
Mathematics! Russian, German, French and English languages.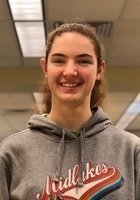 Certified Private Calculus Tutor in Seattle, WA
Hi, my name is Violet Cunningham and I am a calculus tutor in Seattle. I have an AA in science from Cascadia Community College, and am now studying mechanical engineering at Saint Martin's University.
When I graduate, I hope to pursue a career in aerospace or biomedical engineering.
I enjoy math tutoring because it gives me the opportunity to help other students work toward their educational goals by gaining a better understanding of their course material, as well as more interest and appreciation for the subject.
When tutoring, it is important to me to stay positive, find the best way to explain a concept to each student, and connect the math to physical concepts or applications as much as possible.
I am currently a math tutor at Saint Martins' and I enjoy helping students at many different academic levels. My past tutoring experiences include working as a Spanish tutor at Cascadia and working with my younger siblings, who are homeschooled, in a variety of subjects. I was also a competitive swimmer in high school, and am now a lifeguard and swim lesson instructor. In my free time, I enjoy outdoor activities including swimming, hiking, and skiing.
So if you need help understanding calculus(or any kind of math, for that matter), that is what I am here for.
Mechanical Engineer, Mechanical Engineering, Saint Martins University
swimming, hiking, skiing, cooking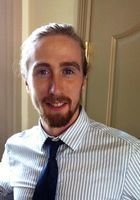 Certified Private Calculus Tutor in Seattle, WA
Hi, I'm Matthew Huff and I teach calculus in Seattle. There are few achievements more satisfying than finally conquering a new concept or skill, which at the start seemed daunting and impossible. As such, tutoring allows one to share in that satisfaction of the successes of the student. My part-time tutoring in college helped me realize this, and has inspired me to pursue a career helping others on their journey to knowledge.
I will do everything I can to help my students achieve success. I am confident in my knowledge, my skills, and my ability to impart that knowledge to others. Perhaps more importantly, I am never ashamed to admit the limits of my knowledge. In those cases, I can nearly always learn for myself, and help the student to learn too.
Bachelors, Mechanical Engineering, Saint Martin's University
Hiking, fishing, art, music, dogs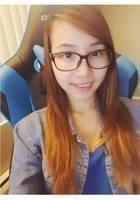 Certified Private Calculus Tutor in Seattle, WA
Hi, my name is Bellina Nguyen. I have recently completed my B.S. degree at University of Washington and my major is Molecular Cellular Development (MCD) Biology. Right now, I teach calculus in Seattle, Washington.
Throughout my academic career, I have been consistently praised as delightful, responsible, and confident by my peers and professors. Furthermore, while working on extracurricular projects, I have developed proven necessary skills and relevant science background to perform above expectations.
Previously, I worked as an ESLA and science tutor during my sophomore year in college. So I am confident with my communication and teaching ability. I am also able to speak, read, and write Vietnamese fluently as this is my native language.
I hope I will have opportunities to help more students improve their studies and achieve their academic goals.
Bachelors, MCD Biology, University of Washington-Seattle Campus
Photograph, solving math problems, and reading biology research papers
Request Your World Class Tutor Today! 
Eliminate Academic Stress & Develop Confidence to Ensure College, Career, and Life Success!

Additional Tutors in Seattle:
Student-Tutor's partnership with Varsity Tutors makes it easy to find local world class certified tutors no matter where you live. Here are some other tutors in Seattle. Let's Spark Bright Futures!
Tutors Across The Surrounding Area: