Top Rated ACT Prep Tutors in Seattle, WA!
Eliminate Academic Stress & Develop Confidence to Ensure College, Career, and Life Success.
Welcome to Seattle's top-rated private ACT prep in-home tutoring service! All of the following Seattle ACT prep tutors are certified by Varsity Tutors, the leading tutoring agency in the country!
Varsity Tutors has been recognized by Fox, CBS, Time Magazine and more for consistently helping students eliminate academic stress, improve their confidence, and skyrocket their grades for academic & lifetime success! 
All Seattle ACT prep tutors have been background checked, been interviewed, had mock ACT prep tutoring sessions, and been trained by professionals. We guarantee you will love your local Seattle ACT prep tutor or your money back! Get information regarding a top-rated ACT prep tutor today!


Couple of Our Local ACT Prep Tutors in Seattle, WA...
Please Note: All tutors have been background checked, interviewed, participated in mock tutoring sessions, and been trained by professionals. 100% satisfaction guarantee.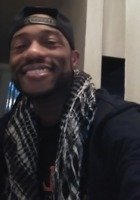 Certified Private ACT Prep Tutor in Seattle, WA
My name is Maceo Freeman and I am committed to helping those who want to help themselves, especially when it comes to passing the ACT in and outside of Seattle. To pass on the knowledge I have learned and transfer it to others for their own personal success. Newton wasn't the only one who saw the apple fall yet, he was the only one that asked, "Why?" That is why as your fellow tutor, I want to do more than help you pass a test. I want to help you become a better student, person, and citizen of the world. So please, contact me if you need help.
Bachelor of Education, Education of Individuals in Secondary Special Education Programs, Virginia Commonwealth University
I love reading non fiction, drawing graphic novels, tutoring young people seeing them grow mentally, and playing video games.
Certified Private ACT Prep Tutor in Seattle, WA
Hello, my name is Lynette Bye. I tutor ACT prep in Seattle and I graduated from Harvard University with a degree in Psychology. I draw on an extensive background in psychology to help you design study strategies and personal plans that will help you achieve the best results possible. So whether you're having trouble answering the dreaded Science questions or need help organizing your thoughts for writting that essay, I look forward to working together to achieve your learning goals.
Bachelor in Arts, Psychology, Harvard University
Psychology, biking, cooking, effective altruism
Certified Private ACT Prep Tutor in Seattle, WA
Hello, my name is Daniel Ruiz and am a graduate of the University of Portland (MFA in Directing) and Louisiana State University (BA in Theatre). I bring to you six years of direct teaching experience in Theatre Arts, Drama, Literature, Film, Rhetoric, and Public Speaking; with three years as a certified high school teacher and three as a college instructor. In a tutoring capacity, I have served as a personal academic adviser and acting coach to students. Also, as a Gifted/Talented high school teacher, I have developed several Individualized Education Programs (IEPs) with students that required direct one-to-one instruction, assessment, goal formation, and review. Because of my unique background and years of experience, I would be more than happy to become an ACT Varsity tutor here in Seattle.
What separates me from many teachers and tutors is my pedagogical style. Coming from a theatre background, my instructional methods are often engaging and performance-based, not only to provide students with an active model of appropriate behavior, enthusiasm, and approach to the assignment; but also to garner their undivided attention to facilitate retention and comprehension of knowledge. Also, one of my unique qualities is a strong sense of empathy and understanding with students who have special needs and who come from homes experiencing distress. I can relate to them and know how to be patient and encouraging in order to give them a sense of hope in what sometimes seems like a hopeless place.
As an educator, mentor, and life coach, it is my goal and life's passion to give young people the tools to make positive change in society by investigating the world more deeply, questioning and evaluating everything they think they know, and eloquently expressing their completely vetted knowledge so that people will listen to, understand, and adopt their valuable input.
Finally, when I am not teaching and/or tutoring, I enjoy hiking, camping, and connecting with nature; finding balance and tranquility through meditative practice; endurance training at the gym; theatre and the arts; international travel; and experimental cooking with new ingredients.
Bachelor in Arts, Theatre, Louisiana State University and Agricultural & Mechanical College Master of Fine Arts, Directing, University of Portland
Amateur Photography, Hiking, Camping, Cooking, Performing Arts, Trivia, Board Games, International Travel
Certified Private ACT Prep Tutor in Seattle, WA
Hello, I'm Aveen Ver Ploeg. I'm a world traveler, skier, surfer, and musician. I also love learning and helping other people reach their full academic and intellectual potential! That is why I decided to become an ACT tutor here in Seattle.
I'm currently in my third year of university, majoring in Communication Studies with a minor in Teaching English to Students of Other Languages (TESOL). I've had the privilege to study in a range of places, including Colorado, Washington, and Valparaiso, Chile. The teaching opportunities I've been given include weekly lessons with exchange students in the U.S, as well as volunteering with Valpo Surf Project, a non-profit that teaches English to underprivileged youth in Valparaiso, Chile. My time spent in South America has given me competence in Spanish as well, something that I'm excited to share as a Spanish and ACT tutor.
Other than TESOL and Spanish, I'm passionate about subjects such as Geography, History, and Sociology. So if you need helping writing that paper or using your awesome language and social studies skills to help you get into the school of your dreams, I can do that!
Current Undergrad, Communication Studies, Western Washington University
Travel, Surfing, Skiing, Hiking, Camping, Music, Art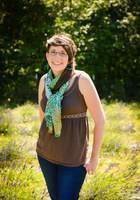 Certified Private ACT Prep Tutor in Seattle, WA
Hi my name in Shannon Meade! I am a lifelong learner and an encouraging, supportive and resourceful ACT teacher who really takes joy in investing in students' progress and learning in and outside of Seattle.
I have had over 9 years of direct teaching experience, from university classrooms to kitchen table tutoring to online language teaching. I mostly enjoy working with students who know what they don't understand and are willing to ask and answer even daunting questions.
So if you are a student in need of an ACT prep tutor with over 9 years of experience and knows how to help students manage their time while taking the test, I am the tutor for you.
Bachelor in Arts, English, Washington State University Master of Arts, Teaching English as a Second Language (ESL), Azusa Pacific University
Travel, Hiking, Outdoor activities, Reading, Writing, Playing with my kids
Request Your World Class Tutor Today! 
Eliminate Academic Stress & Develop Confidence to Ensure College, Career, and Life Success!

Additional Tutors in Seattle:
Student-Tutor's partnership with Varsity Tutors makes it easy to find local world class certified tutors no matter where you live. Here are some other tutors in Seattle. Let's Spark Bright Futures!
Tutors Across The Surrounding Area: