Top Rated Online SAT Prep Tutors!
Fact: The best SAT tutor may not always be the closest tutor. 
By partnering with Varsity Tutors, the leading tutoring agency in the country, we have access to thousands of online SAT prep tutors nationwide attending schools such as Stanford, Harvard, MIT, and more!

Eliminate Academic Stress & Develop Confidence to Ensure College, Career, and Life Success!


Couple of Our Online SAT Prep Tutors...
Please Note: All tutors have been background checked, interviewed, participated in mock tutoring sessions, and been trained by professionals. 100% satisfaction guarantee.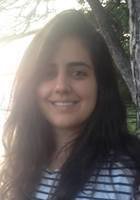 Certified Private Online SAT Prep Tutor
I, Isabel Murray, am a private SAT prep tutor living and working in the New York City area. However, I also teach students online in case distance happens to be a problem. I have a varied academic background, having completed a bachelor's degree in religious studies at Dartmouth College before going to the University of Edinburgh in Edinburgh, Scotland for my master's degree, which was in film studies. Today, I work making documentary films and enjoy the process of progressing from confusion and struggle to confident understanding that tutors get to guide their students through. In my spare time, I enjoy cooking, reading, and searching for the hidden gems of New York.
Bachelors, Religious Studies, Film Studies, Dartmouth College; Masters, Film Studies, University of Edinburgh;
Cooking, reading, hiking, knitting, discovering off-the-beaten track parts of New York City, NY
Certified Private Online SAT Prep Tutor
Hello, I'm Nur Lalji and am an English Literature degree holder with an educational background that is varied and experienced. In addition to recently graduating from Pomona College, I also spent several semesters studying in France and the United Kingdom. Traveling is a major passion of mine, and I hop to do more of it in the future. In addition to the expanding my cultural appreciation, I really enjoyed the opportunity it gave me to practice my tutoring skills abroad. I mostly worked with other English-speaking students on fluency in the French language. I have a particular fondness for teaching the humanities, especially reading and writing, but am equally skilled at mathematics as well. My greatest strength is that I recognized my own challenges as a student and have built my tutoring style around them; I have always suffered from test anxiety, and I work hard to help my students learn preparation techniques that have helped me a great deal. Confidence is a key part of being a successful student, and as a tutor, I feel strongly that I have a responsibility to help you find it in yourself. I am looking forward to working with students across the country to build up their confidence and succeed in their academic pursuits.
Bachelors, English Literature, Pomona College;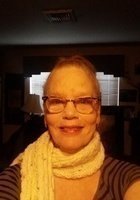 Certified Private Online SAT Prep Tutor
Taking the SAT is part of the next step in furthering your education after high school. You want the best score you can possibly get to gain admission into the college or university of choice. That is why I, Shani Halperin, will help you learn test taking strategies for each section of the test as well as go over subjects that students have trouble in like reading, writing, and math. We will use SAT practice tests to gauge your level of readiness to make a personalized study plan.
Although I currently live in the San Diego area and enjoy all that it has to offer, at the same time I am very happy to meet and help students all across the world-wide-web. So if you have something that you want to teach me as I help you prepare for the SAT, please let me know. I can't wait to speak with you.
Bachelors, Applied Mathematics, San Diego State University; Masters, Mathematics Teaching , San Diego State University;
Cooking, hiking, going to the beach, traveling
Certified Private Online SAT Prep Tutor
Hello, my name is Mary Crawford and I've been teaching English at a high school and college for decades. I also teach students online how to better prepare for the SAT. I understand the transition from high school to college, which is what led me to offer SAT tutoring to students. The SAT is a huge test for high school students looking to apply to college and I want to help them approach the test with confidence and the necessary knowledge to pass it successfully. My tutoring approach is very student-centered and I try and make the experience as fun as possible, even when studying difficult concepts.
Bachelor of Education, English, University of North Carolina at Greensboro; Masters in Education, Educational Administration, University of Phoenix-Phoenix-Hohokam Campus;
Pickle ball, tennis, films of all kinds, Shakespeare, American novels–best sellers, sailing, technology–especially social media.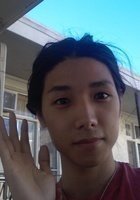 Certified Private Online SAT Prep Tutor
I, Eugene Kwon, have taken many SAT courses during my high school years, and this has given me a high degree of familiarity with the test taking strategies as well as insight into the problems. I graduated from Temple University is 2012 with a major in Philosophy and minor in Religion, and know that SAT's are important for some universities. I do not want my students to have to worry about another aspect of their application which is why I am offering these prep courses online.
Bachelors, Philosophy, Temple University;
Yoga, Ayurveda, Meditation
Request Your World Class Tutor Today! 
Eliminate Academic Stress & Develop Confidence to Ensure College, Career, and Life Success!

Tutors Across The Surrounding Area: