Top Rated Online Math Tutors!
Fact: The best math tutor may not always be the closest tutor. 
By partnering with Varsity Tutors, the leading tutoring agency in the country, we have access to thousands of online math tutors nationwide attending schools such as Stanford, Harvard, MIT, and more!

Eliminate Academic Stress & Develop Confidence to Ensure College, Career, and Life Success!


Couple of Our Online Math Tutors...
Please Note: All tutors have been background checked, interviewed, participated in mock tutoring sessions, and been trained by professionals. 100% satisfaction guarantee.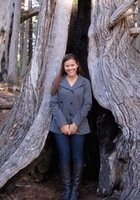 Certified Private Online Math Tutor
A satisfying feeling comes over me when a student grasps a concept they had been struggling with. Students across the country can count on me, Chanelle Swanson, to help them understand math and pass their tests. With my undergraduate major in Conservation Biology and Ecology, I had to take math courses to satisfy my requirements. I was able to form study habits and strategies that helped me understand and teach others math subjects. I have taught students on and offline ranging from elementary to college level in math subjects so I can tailor my teaching style for each and every single student. I can be a great asset to the student's academic journey.
Hope to hear from you soon.
Bachelors, Biology, General, Arizona State University Masters, Zoology, Miami University-Oxford
Running, swimming, hiking, SCUBA, yoga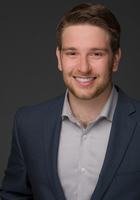 Certified Private Online Math Tutor
No two students are the same. Each one has their own learning style that helps them break down complex problems into manageable parts. As an online tutor, I, Brian Ross, can help students across the country improve their learning skills and bridge the gaps in understanding. I have teaching and tutoring experience from working with students from high school to university level. I will create effective studying habits that help students recall information and become experts in Pre-Calculus, Geometry, and all levels of math!
I'm excited to work with you virtually!
Bachelors, Bioengineering, Massachusetts Institute of Technology PHD, Biomedical Engineering, Johns Hopkins University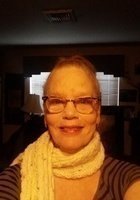 Certified Private Online Math Tutor
Maths and Sciences are an important part of our workforce and culture, which is why I, Helen Floersh, want to prepare the next generation with the tools necessary so that we can continue to grow as a society. Although I am currently a general mathematics tutor in the Los Angeles area, I am extremely happy to teach just about anybody on the world-wide web. So please, don't hesitate to contact me if you have any questions about what I do. By the way, my educational background consists of a master's degree in pharmacology from Tulane University, a master's degree in journalism from USC, as well as a bachelor's degree in neuroscience.
Bachelors, Neuroscience, Rhodes College; Current Grad Student, Journalism, University of Southern California;
Reading, making videos about science, running, acting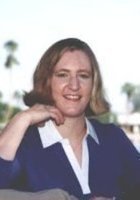 Certified Private Online Math Tutor
Hello, I'm Lisa Mercer. I tutor math online. I also enjoy teaching elementary education, which is what I got my Master's degree in. Specifically, I have experience teaching both second and fourth graders, and have begun teaching English as well, to elementary students and adults. When I'm not tutoring, I enjoy diving into a good book, getting on my bicycle outdoors or going to the movies.
Bachelors, Public Management, Northern Arizona University; Masters, Elementary Education, Grand Canyon University;
I enjoy reading, movies, and biking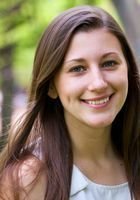 Certified Private Online Math Tutor
Hello, my anme is Samantha Lawyer. I tutor mathematics online and I am very capable of working with many types of students. I believe in a collaborative tutoring style, where the tutor takes time to learn how the student learns best and encourages the student to feel confident and comfortable. With this approach, kindness, and a bit of patience, I believe any student can accomplish whatever educational goals they wish to pursue.
My experience comes from both private tutoring and tutoring during college. I attended the University of Pennsylvania for undergraduate studies, where I graduated Summa Cum Laude with a Bachelor of Arts in English. There, I was involved with Big Brothers Big Sisters, took part in ABCS courses, and even worked securing after-school program funding in the City of Philadelphia Department of Human Services, as I am very interested in child advocacy and education.
Additionally, I gained private tutoring experience working with children of ages 5-15 in a number of different subjects, including mathematics, literature, history and more. I especially enjoy tutoring the English language arts and history because I so often experience my students relating to and finding greater understanding of different topics in these subjects.
After my undergraduate studies, I went to the London School of Economics for graduate school where I recently completed my Master's Degree in Media and Communications.
When I am not studying, I can be found dancing, going for a run, cooking an interesting meal, watching a funny movie, or, as time permits, traveling to someplace new.
Bachelor in Arts, English, University of Pennsylvania;
Taking dance classes, running, cooking, exploring New York or watching a funny movie.
Request Your World Class Tutor Today! 
Eliminate Academic Stress & Develop Confidence to Ensure College, Career, and Life Success!

Tutors Across The Surrounding Area: