Top Rated Online English Tutors!
Fact: The best English tutor may not always be the closest tutor. 
By partnering with Varsity Tutors, the leading tutoring agency in the country, we have access to thousands of online English tutors nationwide attending schools such as Stanford, Harvard, MIT, and more!

Eliminate Academic Stress & Develop Confidence to Ensure College, Career, and Life Success!


Couple of Our Online English Tutors...
Please Note: All tutors have been background checked, interviewed, participated in mock tutoring sessions, and been trained by professionals. 100% satisfaction guarantee.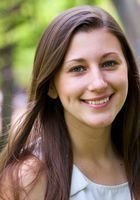 Certified Private Online English Tutor
Even before my secondary studies, I, Samantha Lawyer, have always held a strong passion for English language arts. Today, I am working as a personal online tutor to help students and young professionals improve their English language skills, improve their writing and reading, and more. Previously, I attended the London School of Economics for my master's in media and communications. Prior to that, I received my bachelor's degree in English from the University of Pennsylvania, where I also worked as a private tutor and advocate for public school students. During my experience as a private tutor, I have worked with students ages K-12 and into high school. I have experience tutoring elementary math and AP US history as well as reading and writing. I believe in a tutoring style that makes the student feel relaxed but confident, and thoroughly enjoy the small moments when individuals finally master a new skill.
Bachelor in Arts, English, University of Pennsylvania;
Taking dance classes, running, cooking, exploring New York or watching a funny movie.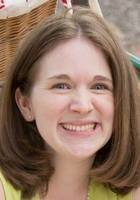 Certified Private Online English Tutor
I, Nicole Rulnick, have been teaching in Arizona for over ten years. However, I also teach online here at Varsity Tutors. I am certified to teach kindergarten up to twelfth grade. I enjoy helping students overcome their struggles, especially in English. My strengths include decoding skills, emphasizing sight words, phonics, and reading comprehension. I welcome any student to work with me and really enjoy tutoring English. No matter the skill level, I am dedicated to helping each student succeed and overcome their challenges.
Bachelors, Education, Arizona State University; Masters, Education, Northern Arizona University;
Spending time with my husband and kids, reading, cooking, working out ( when I have time), watching movies and learning!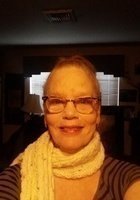 Certified Private Online English Tutor
I, Lyssa Deehan, am a former NYC high school English teacher with a Master of Arts in English and Theater Education from New York University and a Bachelor of Arts in Performance Studies from Northwestern University. I love working with students of all ages, and I specialize in teaching writing like creative, pursasive, expository, and college essays, English literature from Shakespeare to hip hop, and reading such as fiction, non-fiction, and poetry. I am extremely well-traveled and enjoy yoga, taking photos, traveling, reading, kayaking, hiking, or skiing. Otherwise, I am in Los Angeles tutoring English on and offline! So if you're an online student in need of my help, I will be more than happy to do so.
Bachelors, Performance Studies, Northwestern University; Masters, Education Theatre & English, New York University;
Theater, travel, yoga, creative writing, skiing, hiking, music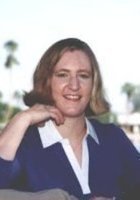 Certified Private Online English Tutor
Whether you're online or offline, I, Lisa Mercer, can teach you how to conquer the English language. My teaching experience includes elementary students to adults. My Master's degree is in Elementary Education. Beyond the classroom, I also teach English to adults. So no matter how old you are or where you come from, I can help you understand the structure of the English language. I don't use pointless memorization tactics and boring drill exercises. Outside of tutoring, I love to read and bike.
Bachelors, Public Management, Northern Arizona University; Masters, Elementary Education, Grand Canyon University;
I enjoy reading, movies, and biking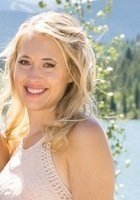 Certified Private Online English Tutor
I, Olivia Johnson, am a private online English tutor located in the San Diego area with experience in teaching and tutoring students.
With my background in Psychology, I have studied English courses which I used to write papers and important research documents. I will tutor students on English concepts that they may have issues in and help them improve their writing. I can work with students of varying grade levels, from elementary to university. So if you are a student and you need help studying English, I can do so. Learning English doesn't have to be intimidating!
I look forward to working with you soon.
Bachelors, Psychology, University of Colorado Boulder;
Psychology, English, Writing, Event Planning, Gardening, Photography
Request Your World Class Tutor Today! 
Eliminate Academic Stress & Develop Confidence to Ensure College, Career, and Life Success!

Tutors Across The Surrounding Area: