Top Rated Online ACT Prep Tutors!
Fact: The best ACT prep tutor may not always be the closest tutor. 
By partnering with Varsity Tutors, the leading tutoring agency in the country, we have access to thousands of online ACT prep tutors nationwide attending schools such as Stanford, Harvard, MIT, and more!

Eliminate Academic Stress & Develop Confidence to Ensure College, Career, and Life Success!


Couple of Our Online ACT Prep Tutors...
Please Note: All tutors have been background checked, interviewed, participated in mock tutoring sessions, and been trained by professionals. 100% satisfaction guarantee.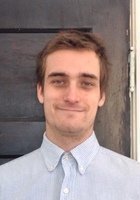 Certified Private Online ACT Prep Tutor
I, Matthew Weathered, am a private standardized test prep tutor working and living in New York City, NY. However, I am also happy to teach those across the country how to better prepare for the ACT. I graduated from the University of Utah with a bachelor's degree in philosophy, completed minors in history and English literature, and have spent several years studying the German language. I have explored several types of study strategy over the years and feel confident taking on students with different learning styles. My tutoring experience is based in test preparation for standardized tests such as the ACT and SAT, as well as teaching English as a second language. I very much enjoy helping students overcome their struggles with difficult topics and improving their critical thinking skills, something very valuable for standardized test-taking.
Bachelors, Philosophy (English Literature, History minors), University of Utah;
books, conversation, motorcycles, billiards,
Certified Private Online ACT Prep Tutor
Helo, I'm Katie Becker and I am a Fulbright Scholar and undergraduate teaching fellow at Duke University. I earned my Bachelor of Arts in Psychology, distinguishing myself by graduating cum laude. These distinctions reflect that I have an inscrutable work ethic, and that carries over into my teaching. While working my way through my undergraduate coursework, I spent many hours offering tutoring services to others in and outside of the classroom. My extensive experience covers a myriad of subjects, including Psychology, English, Spanish, and SAT prep. I have also tutored students in ESL competencies. My philosophy as a tutor is to be encouraging and communicative; together, we will identify your academic goals and decide how to make them achievable. I am looking forward to connecting with everyone across the country and distinguishing myself as a tutor. Outside of work, I enjoy music, travel, and the Spanish language.
Current Undergrad, Psychology, Duke University;
Music, travel, Spanish language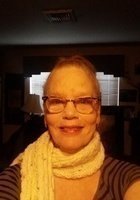 Certified Private Online ACT Prep Tutor
My name is Katherine and I am ready to help you ace your ACT exam. I live in the San Diego area and have worked with many students who prep for standardized exams. I also work with students online(which is why I am currently an online tutor, ha ha!). I understand the stress high school students face with getting the best ACT score to get into their number one college of choice. I will work with you to help you find the best test taking and knowledge retention tactics.
A little about me. I attended the University of Pennsylvania and worked as a TA at a local community college. I can't wait get started helping you succeed.
Bachelors, English, University of Pennsylvania;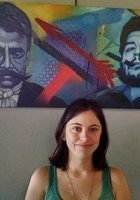 Certified Private Online ACT Prep Tutor
Hello, my name is Shannon James! I recently earned my Master's degree in History from UNC-Chapel Hill. While pursuing that degree, I began teaching undergraduate students and found I really enjoyed and excelled at teaching and tutoring. I have since returned home to Phoenix, Arizona and want to continue tutoring on and offline. I offer tutoring on ACT prep across the country to students who are looking to improve their scores and prepare for college. I enjoy connecting with students and sharing habits, skills, and insights they can apply to test taking and studying.
Bachelors, History, University of Arizona; Masters, History, University of North Carolina at Chapel Hill;
Hiking, concerts, Latin American art and culture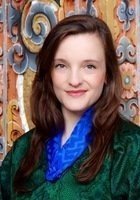 Certified Private Online ACT Prep Tutor
The ACT's are often overlooked when it comes to standardized testing. However, they are important as they offer a new perspective on testing, which is good for students who are not a fan of the SAT's. I, Katelyn Scanlan, believe that everyone is different and I want to cater to the needs of my students and a learning style that fits them. I am a Princeton University graduate teaching ACT prep across the country and look forward to meeting you.
Bachelors, Civil Engineering and Architecture, Princeton University;
Yoga, Leatherwork, Reading, Drawing
Request Your World Class Tutor Today! 
Eliminate Academic Stress & Develop Confidence to Ensure College, Career, and Life Success!

Tutors Across The Surrounding Area: