Top Rated Physics Tutors in New York City!
Eliminate Academic Stress & Develop Confidence to Ensure College, Career, and Life Success.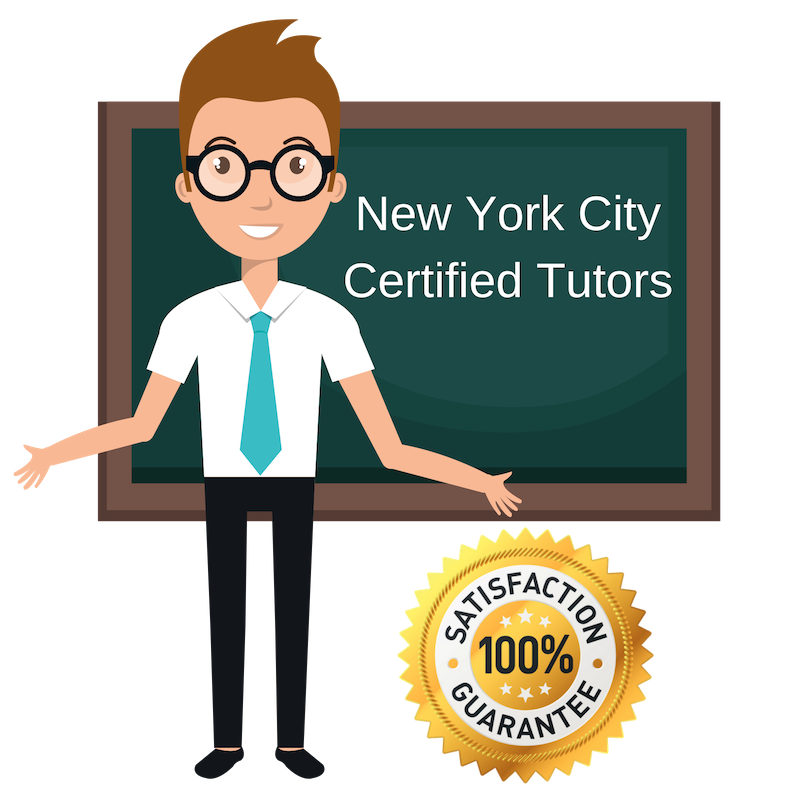 Welcome to New York's top-rated private physics in-home tutoring service! All of the following New York physics tutors are certified by Varsity Tutors, the leading tutoring agency in the country!
Varsity Tutors has been recognized by Fox, CBS, Time Magazine and more for consistently helping students eliminate academic stress, improve their confidence, and skyrocket their grades for academic & lifetime success! 
All New York physics tutors have been background checked, been interviewed, had mock physics tutoring sessions, and been trained by professionals. We guarantee you will love your local New York physics tutor or your money back! Get information regarding a top-rated physics tutor today!


Couple of Our Local Physics Tutors in New York City...
Please Note: All tutors have been background checked, interviewed, participated in mock tutoring sessions, and been trained by professionals. 100% satisfaction guarantee.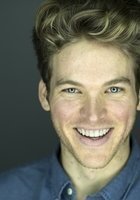 Certified Private Physics Tutor in New York City
I am a previous student of physics and theater currently applying my skills and experience to help fellow students excel in physics and other relevant topics in New York City, NY. I have always very much enjoyed helping other people learn and find the fact that people have such different learning styles very interesting. I particularly enjoy math and physics not only because I have experience studying these subjects myself, but also because I enjoy the challenge of teaching people how to approach difficult problems differently. Furthermore, my student and personal experiences in theater have provided me with excellent interpersonal skills.
Bachelors, Physics, California Polytechnic State University-San Luis Obispo;
Swimming, improv comedy, video games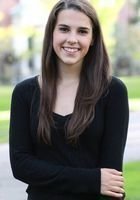 Certified Private Physics Tutor in New York City
I am an energetic tutor eager to work with new students in subjects of physics, chemistry, biology, and math. I currently live in New York City, NY but previously graduated with Honors from Brown University in Rhode Island, where I studied both writing and the natural sciences as a pre-medical student. During my studies, I was first exposed to tutoring as a peer tutor and found the work rewarding and an excellent way to stay sharp on different subjects myself! In addition to college-level tutoring, I have relevant experience working as a teaching assistant with school-grade students. While I focus on topics in math and science, I am also available for help with standardized testing, personal study habits, and essay composition.
Bachelors, Biology, Theatre Arts, Brown University;
Theatre, creative writing, dogs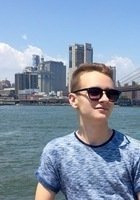 Certified Private Physics Tutor in New York City
Having just finished my first year of studies at Columbia University, I am living in New York City, NY and eager to share my experience in Ivy League education with peers and perspective college students. I am working as a private tutor because I find much reward in helping fresh academics polish their study skills and master difficult concepts! I am available to tutor students in subjects such as physics and math, and am also available to work on preparation for standardized testing such as the SAT or ACT. When I am not tutoring, I work as a staff writer on Columbia's student newspaper, The Daily Spectator, where I gain more experience working with peers, revising articles, and helping others come up with new ideas.
Current Undergrad, English, Columbia University in the City of New York;
Reading, hiking, piano, binge-watching TV shows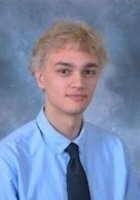 Certified Private Physics Tutor in New York City
As an educator and tutor, I believe providing students with a strong foundation of the basics and the confidence and skill set to think for themselves is the best way to equip them for a future of academic success. I recently graduated from Yale with a bachelor's degree in electrical engineering, so I have generous experience approaching difficult, often abstract concepts and understanding them through combinations of simple phenomena and processes. As an engineer, I favor tutoring physics, calculus, and other mathematics, but I am also available to tutor other subjects. Specifically, I am comfortable exploring psychology, politics, philosophy, and other topics in social science. I am currently available for assistance as a private tutor in the New York City area.
Bachelor of Science, Electrical Engineering, Yale University;
My favorite activities include fixing things, talking about the universe, building guitar amplifiers, playing drums (loudly–but with earplugs), and recording music.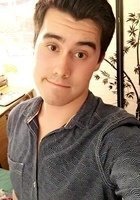 Certified Private Physics Tutor in New York City
I am a graduate of Sarah Lawrence College, where I studied theater and computer science. Currently, I am living and working in New York City, NY as a professional tutor. I have several years of experience working as a private tutor with high school and college student populations and thoroughly enjoy helping students achieve their academic goals. In my opinion, a personal approach to tutoring is most effective. I try to help the students I work with identify their individual areas of struggle and strength so that they can achieve a balance and approach harder topics from the appropriate direction. When students are able to accomplish a smaller goal, like composing a strong essay, finishing a difficult project, or acing a test, they quickly gain the confidence and motivation to pursue bigger, long-term goals. Right now, I am available to tutor in a variety of topics from physics to literature.
Bachelors, Computer Science, Theatre, Sarah Lawrence College;
Acting, Singing, Graphic Design, Hiking, Scuba Diving
Request Your World Class Tutor Today! 
Eliminate Academic Stress & Develop Confidence to Ensure College, Career, and Life Success!

Additional Tutors in New York City:
Student-Tutor's partnership with Varsity Tutors makes it easy to find local world class certified tutors no matter where you live. Here are some other tutors in New York City. Let's Spark Bright Futures!
Tutors Across The Surrounding Area: