Top Rated GMAT Prep Tutors in New York City!
Eliminate Academic Stress & Develop Confidence to Ensure College, Career, and Life Success.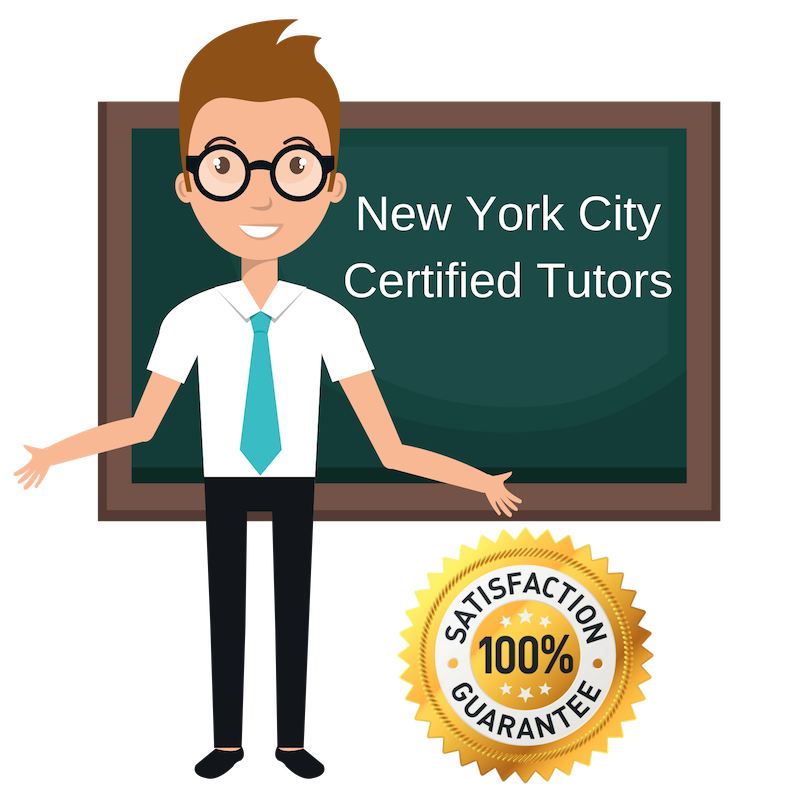 Welcome to New York's top-rated private GMAT prep in-home tutoring service! All of the following New York GMAT prep tutors are certified by Varsity Tutors, the leading tutoring agency in the country!
Varsity Tutors has been recognized by Fox, CBS, Time Magazine and more for consistently helping students eliminate academic stress, improve their confidence, and skyrocket their grades for academic & lifetime success! 
All New York GMAT prep tutors have been background checked, been interviewed, had mock GMAT prep tutoring sessions, and been trained by professionals. We guarantee you will love your local New York GMAT prep tutor or your money back! Get information regarding a top-rated GMAT prep tutor today!


Couple of Our Local GMAT Prep Tutors in New York City...
Please Note: All tutors have been background checked, interviewed, participated in mock tutoring sessions, and been trained by professionals. 100% satisfaction guarantee.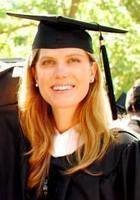 Certified Private GMAT Prep Tutor in New York City
I attended Princeton University for my degree in history of science and global health policy but have experience working with many different subjects. I am currently living in the Chelsea neighborhood of New York City, NY and working as a private tutor for high school, college, and graduate students. I have been tutoring since high school and at this point have several years of experience providing one-on-one homework help, standardized test prep, and essay help to students of different backgrounds. Now, I am available for help with standardized test prep, such as for the GMAT, to any students wishing to develop strong study strategies or tackle the test from a different direction.
Bachelors, History of Science, Princeton University;
I coach elementary school girls lacrosse in the fall and spring and I love running outdoors. I am training for a marathon at the end of this year – my first one ever! I always had dogs growing up and a big hobby of mine is spending time at the animal shelter near my apartment, taking the dogs for walks and loving on them when they first arrive at the shelter. I'm also in a book club with my friends – combination of getting introduced to different genres and types of books and spending time with my friends. I love to cook – my specialty is guacamole! – and I can frequently be found with a cup of coffee in hand.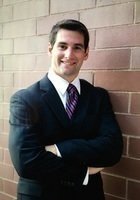 Certified Private GMAT Prep Tutor in New York City
Before achieving academic success at Northwestern University and NYU in engineering, economics, and business administration, I struggled greatly with my studies. As an 8th grade student I found my pre-algebra class extremely difficult, which developing a strong foundation in mathematics seemingly impossible. Not knowing what to do but wanting to improve, I began working with a tutor. With someone to help me understand certain problems from a different point of view, I quickly went from struggling to get by to excelling in the class. I hope to provide the boost of understanding and confidence that was given to me by my tutor so long ago. I truly believe that any idea can be understood by anyone if explained to them in the right terms, and I practice this mindset in my work as a tutor for the GMAT and other standardized tests in New York City, NY.
Bachelors, Industrial Engineering and Economics, Northwestern University; Current Grad Student, Master of Business Administration, NYU Stern;
Soccer, Hockey, Volleyball, Guitar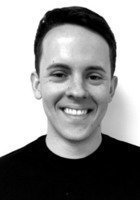 Certified Private GMAT Prep Tutor in New York City
As an engineer, I have taken several courses in physics and mathematics and am capable of approaching math and logic problems from many directions. However, I do not think math and physics coursework is strictly necessary to achieve competitive scores on standardized tests and exams. I have received nearly perfect scores in the math sections of a number of standardized tests, including the GRE, ACT, SAT, and PSAT, and I believe the key to success in this area lies in effective study strategies and dissecting and understanding of the exam questions themselves. I have experience working with students on standardized test prep and tutoring for AP-level coursework and essay writing. I previously studied at Bucknell University for my B.S. in biomedical engineering and am currently a PhD candidate at Lehigh University, and am available to tutor for the SAT, ACT, GMAT, and more.
Bachelors, Biomedical Engineering, Bucknell University; PHD, Mechanical Engineering, Lehigh University;
Health/nutrition, Athletics, Technology, Investing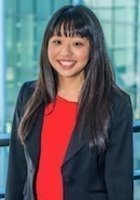 Certified Private GMAT Prep Tutor in New York City
As an educator, I maintain the belief that the secret to academic success is simply having the opportunity to learn material in the way that best suits you. Students come from different backgrounds and have vastly different learning styles; often, they have to compensate when they are being taught in a classroom with a style that does not suit their way of thought. I am a teacher who is committed to learning my students' study styles and areas of difficulty so that I can teach them in the way that they will benefit most. One-on-one tutoring is the perfect opportunity to learn a student's individual learning preferences and to use them to help the student improve. Now, I also work as a personal tutor in New York City, NY for standardized test preparation, including the GMAT, SAT, and ACT.
Bachelors, English, University of Southern California;
Reading, running, New Orleans brass bands, visiting local coffee shops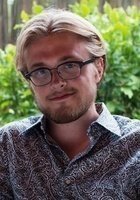 Certified Private GMAT Prep Tutor in New York City
I am a private tutor living and working in the New York City area and specializing in standardized test prep for the GMAT, GRE, and more. I recently completed my mater's degree in philosophy from the University of Virginia in Charlottesville after receiving my bachelor's degrees in English and philosophy there. I like to use my philosophy coursework and logical, contemplative manner of thinking to approach test questions from alternative points of view. In addition to working through test-taking strategies, I am comfortable working on technical proficiency in reading and writing. In my spare time, I very much enjoy digging through books of philosophy and literature.
Bachelors, English, Philosophy, University of Virginia-Main Campus; Masters, Philosophy, University of Virginia-Main Campus;
Philosophy, literature, music, podcasts, e-sports
Request Your World Class Tutor Today! 
Eliminate Academic Stress & Develop Confidence to Ensure College, Career, and Life Success!

Additional Tutors in New York City:
Student-Tutor's partnership with Varsity Tutors makes it easy to find local world class certified tutors no matter where you live. Here are some other tutors in New York City. Let's Spark Bright Futures!
Tutors Across The Surrounding Area: