Top Rated French Tutors in Gilbert, AZ!
Eliminate Academic Stress & Develop Confidence to Ensure College, Career, and Life Success.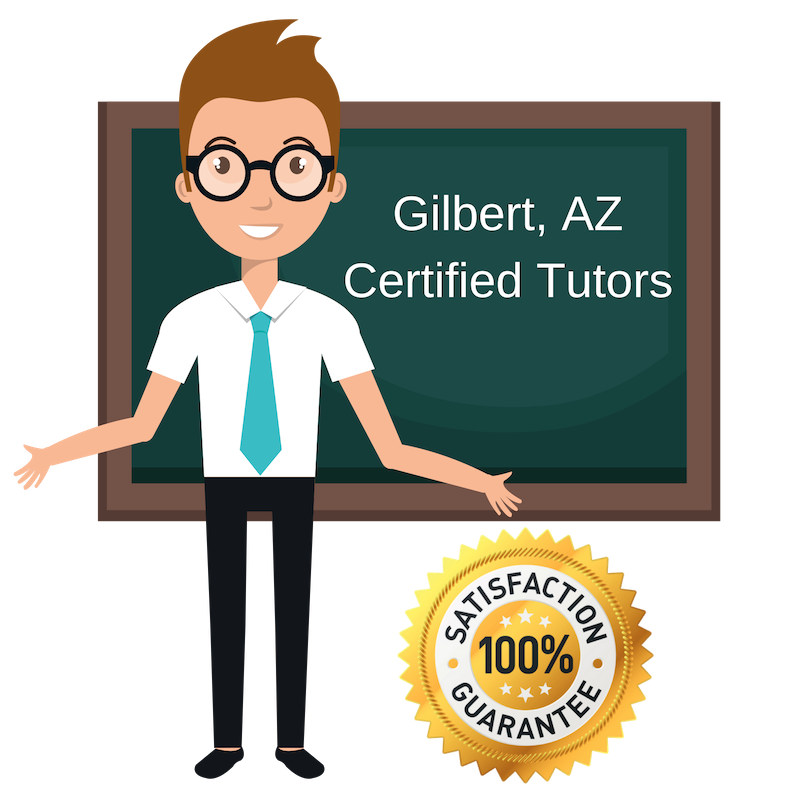 Welcome to Gilbert's top-rated private French in-home tutoring service! All of the following Gilbert French tutors are certified by Varsity Tutors, the leading tutoring agency in the country!
Varsity Tutors has been recognized by Fox, CBS, Time Magazine and more for consistently helping students eliminate academic stress, improve their confidence, and skyrocket their grades for academic & lifetime success! 
All Gilbert French tutors have been background checked, been interviewed, had mock French tutoring sessions, and been trained by professionals. We guarantee you will love your local Gilbert French tutor or your money back! Get information regarding a top-rated French tutor today!


Couple of Our Local French Tutors in Gilbert, AZ...
Please Note: All tutors have been background checked, interviewed, participated in mock tutoring sessions, and been trained by professionals. 100% satisfaction guarantee.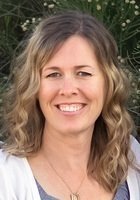 Certified Private French Tutor in Gilbert, AZ
Bonjour, Je m'appelle Aubrey Carter. I am an online French tutor in Gilbert and I have a Master of Science from CCNY in Teaching English to Speakers of Other Languages and a Bachelor of Arts from BYU in European Studies. I have taught high school French and ESL in the Bronx, NY as well as in Phoenix, AZ. I am also qualified to teach French and ES in Maricopa Community Colleges. I love languages, literature and writing and I would love to share this enthusiasm with others via tutoring. So please, do not hesitate to contact me if you have any questions. Merci beaucoup!
Bachelors, European Studies, Brigham Young University-Provo; Masters, TESOL, CUNY City College;
Teaching myself new languages, competitive volleyball, rock climbing, swimming, Zumba, playing games with my kids, reading and writing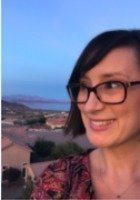 Certified Private French Tutor in Gilbert, AZ
Bonjour! I, Elise McDonald, am a bilingual (English/French) professional with over ten years of experience coordinating international programs in education, research, cultural heritage, and commerce here in Gilbert. I obtained a Master of Arts in French in Paris from Middlebury College, followed a double Bachelor of Arts (Summa Cum Laude) in English and French at Providence College. I also have lived abroad in Switzerland and France and have traveled throughout Africa, Europe and Eurasia for work and leisure.
I am very passionate about learning different languages, arts, and cultures while teaching them to others. As such, I am very pleased to assist students in achieving their professional goals. Nothing motivates me more than seeing a student apply the skills that they have learned in the classroom to real-life situations.
Also, if you or your student ever get the chance to travel to a French-speaking country, then be sure to try many of the different types of French food. They're unlike anything that you would eat here in the United States.
Bachelor in Arts, French, Providence College; Master of Arts, French, Middlebury College;
Food, dance, yoga, and international travel!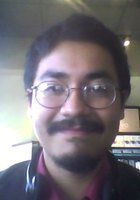 Certified Private French Tutor in Gilbert, AZ
Hello and good day! My name is Omar Esparza and I have a great passion for teaching French. Because I grew up in poverty, I understand the cost of improving oneself and of overcoming one's circumstances. Whether it be helping students understand how to congugate verbs or play the violin, I expect nothing but hard work, determination, persistence, and a positive attitude from my students. I love the French language (and culture). So please, if you need help studying it, don't be afraid to contact me. I am more than Monsieur Omar Esparaza, after all.
Bachelor in Arts, Liberal Arts (Double Major in Philosophy and the History of Science and Math), St. John's College;
Writing fiction and philosophical treatises, composing music, violin, piano, cinema, reading literature and theory, and analyzing the news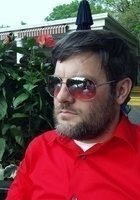 Certified Private French Tutor in Gilbert, AZ
Bonjour, Je suis James Boucher! Hello, I am James Boucher. I am a doctoral candidate in French at the University of Iowa. I will be completing my doctoral work this academic year. I obtained a Master's Degree in French along with a Bachelor's Degree in French and Linguistics with a focus of Teaching English as a Second Language, also at the University of Iowa. I have six years of teaching experience at the university level in the United States and France. Outside of class time, I work individually with many of my students, guiding them to success. The subjects I am interested in tutoring are French, ESL, literature, and writing.
My favorite subject to tutor has to be French. I have been lucky enough to live in France and am passionate about the French language and French-speaking cultures throughout the world. I love language in all its forms, actually. That is why I am also excited about tutoring in ESL, literature, and writing. My favorite activities (when I have the time) are reading, music (listening and playing), cooking, traveling and writing. So whether or not you live in Gilbert, I can't wait to help you on your educational journey!
Bachelors, French/Linguistics with a focus in Teaching English as a Second Language, University of Iowa; PHD, French, University of Iowa;
Arts, Nature, and Writing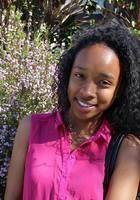 Certified Private French Tutor in Gilbert, AZ
Hello, I'm Rochelle Hender! I teach French in Gilbert. I recently graduated from the University of California, Berkeley. I earned a Bachelor's Degree in Cognitive Science (an interdisciplinary major dedicated to the study of the brain and mind through the disciplines of Neuroscience, Psychology, Computer Science, Linguistics, Philosophy, and Anthropology), with a concentration in Neuroscience. In addition, I minored in French. Altogether, these subjects helped me become the person and tutor that I am.
There are two things I love in their world: learning and helping others learn! I am patient and always dedicated to trying my absolute best at helping every scholar I have the pleasure of tutoring. I am always prepared for every tutoring session and I bring all resources I have that have the potential to aid my scholar in any way. I have tutored individuals of all ages, ranging from elementary school students to college students, in a variety of subjects.
Although I love to tutor students in many subjects, I am particularly intrigued by language, so my favorite subjects to tutor are English and French. Tutoring is such a rewarding experience for me because I find true joy in helping others succeed! I am passionate about helping students because I realize the value in knowledge, and having the opportunity to spread knowledge is an awesome and fun experience for me.
By the way, I am a huge nature-lover, so in my spare time, I enjoy taking nature walks and going on hikes.
Bachelors, Cognitive Science, University of California-Berkeley;
I love hiking and taking nature walks!
Request Your World Class Tutor Today! 
Eliminate Academic Stress & Develop Confidence to Ensure College, Career, and Life Success!

Additional Tutors in Gilbert:
Student-Tutor's partnership with Varsity Tutors makes it easy to find local world class certified tutors no matter where you live. Here are some other tutors in Gilbert. Let's Spark Bright Futures!
Tutors Across The Surrounding Area: