Top Rated LSAT Prep Tutors in Everett, WA!
Eliminate Academic Stress & Develop Confidence to Ensure College, Career, and Life Success.
Welcome to Everett's top-rated private LSAT prep in-home tutoring service! All of the following Everett LSAT prep tutors are certified by Varsity Tutors, the leading tutoring agency in the country!
Varsity Tutors has been recognized by Fox, CBS, Time Magazine and more for consistently helping students eliminate academic stress, improve their confidence, and skyrocket their grades for academic & lifetime success! 
All Everett LSAT prep tutors have been background checked, been interviewed, had mock LSAT prep tutoring sessions, and been trained by professionals. We guarantee you will love your local Everett LSAT prep tutor or your money back! Get information regarding a top-rated LSAT prep tutor today!


Couple of Our Local LSAT Prep Tutors in Everett, WA...
Please Note: All tutors have been background checked, interviewed, participated in mock tutoring sessions, and been trained by professionals. 100% satisfaction guarantee.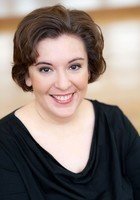 Certified Private LSAT Prep Tutor in Everett, WA
Personality wise, I am the kind of person whom others might call eclectic. I was raised in Illinois and moved to Seattle in 2000. Although I consider myself as an actress and singer, my occupational description is a little more robust, because I also work at a nonprofit guardianship firm that looks out for the financial and physical needs of vulnerable populations around the city. I also describe myself as an anglophile and ailurophile, meaning I am a person who is enthusiastic about Great Britain and cats, respectively. My educational background is similarly varied. I hold a Bachelors degree in Theology from Quincy University and a Juris Doctorate from Gonzaga University. For the Everett community, my decision to offer tutoring services for the LSAT is because I enjoy helping others achieve success. I passed the LSAT prior to gaining admission to Gonzaga, and am confident that coupled with my current work at the guardianship firm, we are more than capable of working together to prepare you for the exam so that you may pass and pursue your own dreams.
Bachelor in Arts, Theology, Quincy University Juris Doctor, Law, Gonzaga University
Cats (wild and housecats), swordfighting, theatre, baseball, music, journal writing, languages, Wars of the Roses historical period.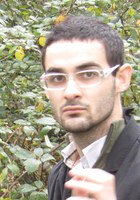 Certified Private LSAT Prep Tutor in Everett, WA
I am an enthusiastic tutor, serving the Everett area, specializing in LSAT prep. I concentrate my efforts on standardized test and writing preparation because it is often the best indicator of how well a person actually knows their respective discipline, and as a result, it offers the most comprehensive opportunity to improve if necessary. My own experience has taught me the value of education. I enlisted with the Teach for America Corps after I completed my undergraduate studies in English and Creative Writing at the University of Washington, which then prompted me to teaching early elementary school students in the Pacific Northwest. I saw the difference an encouraged mind could experience with proper support, and I resolved to attend law school myself to be an even larger influence in the process of helping students connect with educational opportunities. For the time being, my work within the Everett community has proven to be worthwhile, especially in coaching students to develop their own successful studying and comprehension studies prior to the LSAT.
Bachelor in Arts, English, University of Washington
Certified Private LSAT Prep Tutor in Everett, WA
As a tutor, I am extremely familiar with teaching. My experience includes classrooms in both the small, private school style and the larger, more urban public school setting. Due to the different philosophies and methodologies used in each of these experiences, I have accumulated a broad base of knowledge. It also provided me the ability to adapt to the respective needs of my students, no matter what their learning style, background, or natural capability. The ability to assess a student in this way has helped me become a better tutor, especially in the area of standardized testing. Often, the tests are designed to respond to only one type of learner, but a skilled tutor knows how to make the material accessible to a range of students so that they can achieve success. This is true, even with the LSAT and SAT, which is why these are the areas I tend to focus on when tutoring students in the Everett and the surrounding area. I found this to be helpful in my own studies, having earned my undergraduate degree at the University of California at Berkeley before completing my juris doctorate at the University of Oregon. In addition to tutoring for the SAT and LSAT, I also have experience tutoring in math, language skills, and history and government. In my practice, I have discovered that students will enjoy learning if a subject is taught correctly to their learning style.
Bachelor in Arts, History, University of California-Berkeley Juris Doctor, Law, University of Oregon
hiking, running, reading novels and non-fiction, photography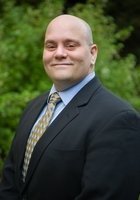 Certified Private LSAT Prep Tutor in Everett, WA
In education, I have worked hard to distinguish myself in my accomplishments. For example, I attended the University of Washington, ultimately graduating with magna cum laude when I earned my Bachelors degree in Politics, Philosophy, and Education with minors in both Human Rights and Asian Studies. I followed up my undergraduate work with a juris doctorate from Seattle University's School of Law. This carried over also to my work as a tutor, which I did while attending college. Under the supervision of the college's administration, I worked with students in a number of courses. My strategy involved providing positive reinforcement for their successes, and helpful encouragement in the areas needing improvement. This is helpful in standardized test prep, which can seem daunting but can be done well, and also why I specialize in providing that tutoring service to Everett area students who are scheduled to take the LSAT or SAT. I am a Seattle native and former navy participant who has plenty of stories about traveling the world, and I prefer to bring a little humor into sessions as well.
Bachelor in Arts, Politics, Philosophy, and Economics, University of Washington-Tacoma Campus Juris Doctor, Law, Seattle University
In my free time I enjoy volunteering, cooking, trail running, hiking, bicycling, cross country skiing, and scuba diving.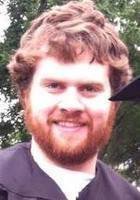 Certified Private LSAT Prep Tutor in Everett, WA
My tutoring background includes experience with math, science, economics, English as a Second Language, politics, and history. Since joining Varsity Tutors, I have focused my tutoring skillset on preparing Everett residents for the LSAT. As a law student myself, I know the most effective strategies for getting ready for the exam and passing it to the fullest potential, and I am now offering that same knowledge to others. My qualifications are my degree in Political Science and History from George Washington University, and my experience dates back to high school. As the child of a high school science teacher, I developed excellent habits early on that have helped to carry me far in my own academic pursuits, while simultaneously providing a firm foundation for success in my work with my peers. As a tutor, I feel my job is to instill a willingness to critically examine the material, and reach a deeper conclusion beyond what simply answers the question. This is an ideal pattern to establish in anticipation of the LSAT, which will test the extent of knowledge beyond rote memorization. I am also available for tutoring Everett students in prep for other standardized test formats, such as the SAT.
Bachelor in Arts, History . Political Science, George Washington University
Reading, Basketball, Traveling, Hiking
Request Your World Class Tutor Today! 
Eliminate Academic Stress & Develop Confidence to Ensure College, Career, and Life Success!

Additional Tutors in Everett:
Student-Tutor's partnership with Varsity Tutors makes it easy to find local world class certified tutors no matter where you live. Here are some other tutors in Everett. Let's Spark Bright Futures!
Tutors Across The Surrounding Area: