Top Rated GRE Prep Tutors in Everett, WA!
Eliminate Academic Stress & Develop Confidence to Ensure College, Career, and Life Success.
Welcome to Everett's top-rated private GRE prep in-home tutoring service! All of the following Everett GRE prep tutors are certified by Varsity Tutors, the leading tutoring agency in the country!
Varsity Tutors has been recognized by Fox, CBS, Time Magazine and more for consistently helping students eliminate academic stress, improve their confidence, and skyrocket their grades for academic & lifetime success! 
All Everett GRE prep tutors have been background checked, been interviewed, had mock GRE prep tutoring sessions, and been trained by professionals. We guarantee you will love your local Everett GRE prep tutor or your money back! Get information regarding a top-rated GRE prep tutor today!


Couple of Our Local GRE Prep Tutors in Everett, WA...
Please Note: All tutors have been background checked, interviewed, participated in mock tutoring sessions, and been trained by professionals. 100% satisfaction guarantee.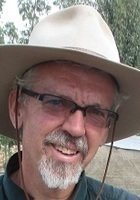 Certified Private GRE Prep Tutor in Everett, WA
I am a South African native, who is now available for tutoring in the Everett area. I bring genuine, holistic life-experiences and diverse global perspectives to each field wherein I teach, because I believe it is my responsibility to demonstrate that life-long learning is possible and desirable. Every student has their own repertoire of individual gifts, talents, experiences, and interests that can be strengthened in the pursuit of new learning. My own approach as an educator prioritizes helping to equip students with the knowledge to grasp the complexity of systems-based models for learning while utilizing higher order thinking skills across the disciplines. This approach helps students become more aware, responsible, and engaged citizens, inside and outside of the classroom. I prioritize supporting and encouraging their natural curiosity, modeling for them my own willingness to learn new things. Coupled with the areas of study emphasizing the humanities, I am uniquely qualified to tutor for the GRE and any number of other standardized tests, including the SAT. I have been twice recognized for teaching excellence and look forward to connecting with the larger Everett community.
Bachelor in Arts, Comparative Religions, Westmont College Master of Science, Archaeology and Heritage, University of Leicester, UK
Scuba, Ceramics, Creative writing, Gardening, collecting books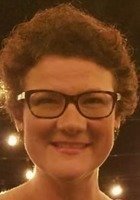 Certified Private GRE Prep Tutor in Everett, WA
Professionally, I am a scientist with a heavy background in research and education. I have spent more than five years teaching college science courses of all levels. Additionally, I have accrued more than a decade of research experience in the field of Pharmacology and Immunotherapy at the Mayo Clinic, as well as my alma mater, the University of Arkansas for Medical Sciences. I earned my Doctorate of Philosophy in Pharmacology and now use that education as a method helping motivate others to unlock their own academic and intellectual potential. This is why I have decided to branch out into tutoring within the Everett area. My ability to help students understand very complicated subjects, whether it is in Chemistry, Physiology, Microbiology or any number of other focuses is also why I am an ideal tutor for standardized testing preparation and study. I know what it takes to really apply yourself successfully to a complex exam designed to test the extent of your knowledge, and whether the test you need to prepare for is the ACT, SAT, or GRE, I can help you develop a number of successful strategies to equip you completely for success.
Bachelor of Science, Chemistry, Arkansas Tech University Doctor of Philosophy, Pharmacology, University of Arkansas for Medical Sciences
swimming, hiking, cooking, traveling, reading, watching Harry Potter and Game of Thrones, being with friends and family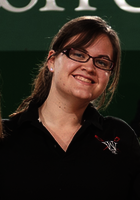 Certified Private GRE Prep Tutor in Everett, WA
Ever since my childhood, I have had a fascination with science. I liked to spend my time playing with rocks and dirt during recess, and that interest encouraged me to earn a dual degree in Biochemistry and Anthropology while attending Washington University. My aptitude with coursework motivated me to pick up academic extracurricular activities; I participated in what I called the Nerd Trifecta of the math team, the Knowledge Bowl, and the Science Olympiad. I like the dynamic of teamwork and I always have, and combined it with my interest in helping others to learn, it is no surprise that I have actually been tutoring in some form or another since my days in middle school. I like tutoring students to understand challenging concepts, and supporting them as they figure out the solution for themselves. My educational background makes me an ideal tutor for standardized test prep, especially the GRE, though I can also assist with the ACT and SAT, too. If you are in Everett and looking for a tutor in those areas, I am definitely worth checking out.
Bachelor in Arts, Biochemistry and Anthropology, Washington University in St Louis
Science, baking, rowing, running, espresso, reading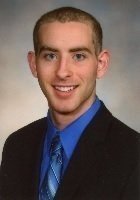 Certified Private GRE Prep Tutor in Everett, WA
For Everett students in need of tutoring assistance to prepare for the GRE, allow me to share a little more about myself. I am a graduate of the University of Washington, where I earned a Bachelors degree in Chemical Engineering, and I am working through my graduate study of Pharmacology for my next degree. I am a very experienced tutor, and have been helping students from all backgrounds work to achieve their academic goals for more than five years. Some of this tutoring has been informal, but much of it has taken place in official capacities where I was representing colleges, including my alma mater and Bellevue College. I've continued tutoring because I enjoy being part of someone else's success when they overcome a challenge and meet a goal. I tend to feel especially proud when I help prepare a student to sit for a standardized test like the GRE or SAT, because their final grade reflects not only their innate knowledge, but also the quality of my teaching. If you are local to Everett and seeking help in preparing for your upcoming GRE exam, I am a tutor worth considering.
Bachelor of Science, Chemical Engineering, University of Washington
Climbing, hiking, camping, music (concerts), movies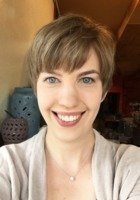 Certified Private GRE Prep Tutor in Everett, WA
As a tutor, I have a demonstrable skill in helping students in the Everett community put their best academic foot forward. I am especially adept at helping students to succeed in math, and prepare for standardized testing, whether it is the ACT, SAT, or GRE. My mathematical background provides an excellent foundation for excelling in standardized test prep; the process of determining the areas of knowledge that are strong and those that could benefit from improvement is systematic. As a tutor, it is my job to help identify those areas, and work collaboratively with you to fill in those gaps. This has worked well for me professionally; I hold a doctorate in engineering, so I use mathematical problem solving and scientific reasoning in my every day life. My educational experience includes having worked as a teaching assistant and an SAT prep tutor. I tend to specialize in GRE prep due to the fact I actually received a perfect score on the GRE quantitative test. While I do not guarantee perfect scores for my students, I also believe you do not know what is possible until you try.
Bachelors, Biomedical Engineering, Washington University in St Louis PHD, Bioengineering, University of Maryland
hiking, gardening, spending time with my son
Request Your World Class Tutor Today! 
Eliminate Academic Stress & Develop Confidence to Ensure College, Career, and Life Success!

Additional Tutors in Everett:
Student-Tutor's partnership with Varsity Tutors makes it easy to find local world class certified tutors no matter where you live. Here are some other tutors in Everett. Let's Spark Bright Futures!
Tutors Across The Surrounding Area: