There are a lot of apps out there for guided meditation these days, but 1 app in particular is MY personal favorite.
It's also used by other staff members at Student-Tutor to keep our heads clear, focus and reduce general stress!
First, we need to talk about the need behind guided meditation for high school students. 
Why do High Schoolers need meditation?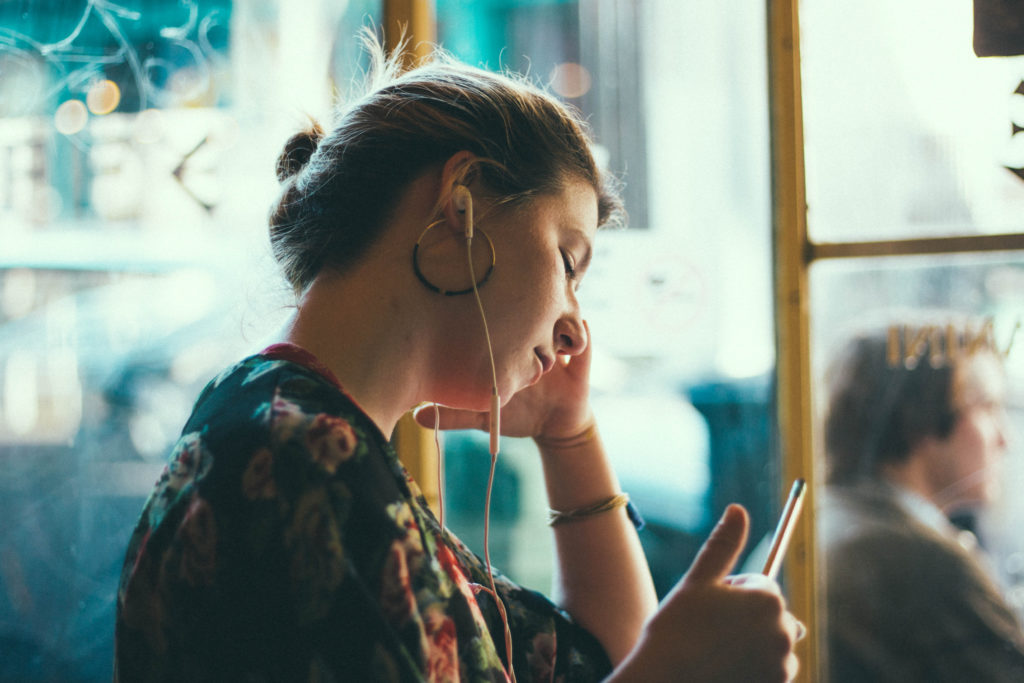 What could be so stressful about high school, right?
Oh, I don't know…
Maybe the constant pressure to be in the 9% of students who make it into an Ivy League college?
Maybe an impending doom of college debt that can only be alleviated by somehow outshining all other students in a battle for a single spot on a scholarship board's final vote?
Maybe the ever-present reminder that if your GPA is low, if your test scores don't cut it and you can't write that winning scholarship essay, that you'll never have the career you've dreamed of?
Yes, these days it's actually the perfect breeding ground for premature stress… even if you DON'T have a job in high school. 
Since 2013 teenagers have reported stress levels that exceed those of adults. And traditionally, parents have underestimated what their kids are feeling.
How can meditation help?
In Australia, 12 different schools implemented programs to introduce young students to concepts of mindfulness.
The results, as recorded by Smiling Mind's Education Program, concluded the following:
All of the teachers reported less distress, stress and tension as well as an increase in their emotional well being.
Ok, but is that a measurable difference?
Well, Kristine Crane writes in her article 8 Ways Meditation Can Improve Your Life about 8 benefits of general meditation:
Reduces stress

Improves focus

Influences a healthy lifestyle

Increases self-awareness

Increases happiness

Encourages acceptance

Slows aging

Helps our cardiovascular and immune health
That's a big deal because stress in high schoolers is bad news.
Several high school blogs have ran studies and written articles on the consequences of early stress in high school students.
Writer Hannah Crisolli of Frankfurt International School's Herald reports that "2 in 30 boys and 2 in 10 girls" have experienced double the amount of stress that students felt 30-40 years ago
Gracie Tully of THIS IS YORK, York Community High School's blog, states the following:
Beyond just the effects on the brain and nervous system, high stress levels are linked with high blood pressure, skin problems, muscle pain and diabetes.
Students, they say, are using breaks and lunches meant for de-stressing to complete assignments. The demand for schoolwork is high and the pressure to do well is eminent.
Greater changes need to be made, but let's start with Calm.
It's true, high schools need to take a greater initiative to resolve these problems. Guided meditation is another thing that isn't taught in most high schools, but is growing to be a crucial component of a students' health and success.
So let's start with Calm, the app I mentioned at the beginning of this article.
With a free account, Calm helps you do the following: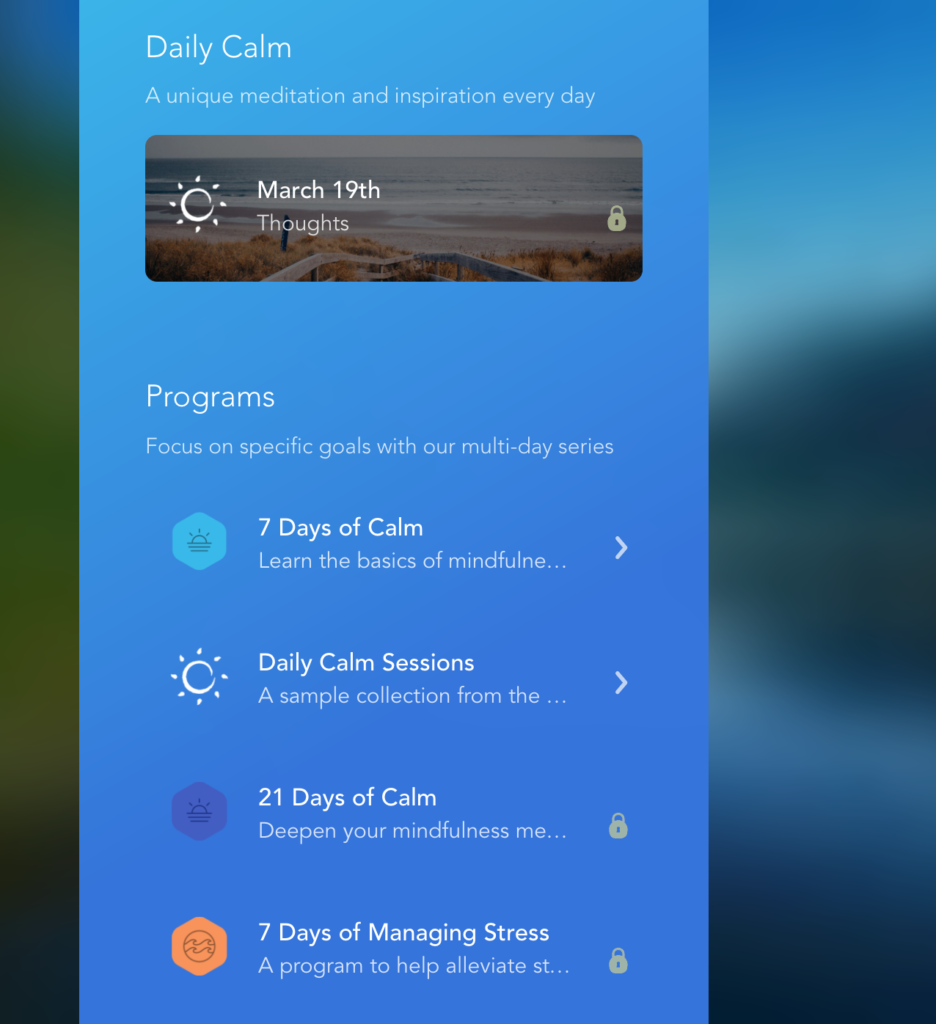 With the dangers of inevitable stress on teenage students today, Calm is a real way for students to stay healthy and happy as they make their way towards brighter futures.
Have you tried meditation or other meditation apps before? How did they work for you? Tell us in the comments below!
The following two tabs change content below.
Hello! My name is Todd. I help students design the life of their dreams by ensuring college, scholarship, and career success! I am a former tutor for seven years, $85,000 scholarship recipient, Huffington Post contributor, lead SAT & ACT course developer, host of a career exploration podcast for teens, and have worked with thousands of students and parents to ensure a brighter future for the next generation. I invite you to join my next webinar to learn how to save thousands + set your teenager up for college, scholarship, and career success!
Latest posts by Todd VanDuzer (see all)