Co-authored by Renae Hintze
---
I've been talking a lot these past few weeks about STEM. You may be wondering why.
As I mentioned in the previous article I wrote, it's because the The Condition of College & Career Readiness 2015 depicts that more than 50% of students entering STEM majors will struggle.
Many students focused on STEM careers…appear to be setting themselves up for failure because they don't possess strong backgrounds in science and math before heading to college.
The US Bureau of Labor Statistic's report STEM 101: Intro to tomorrow's jobs shows the large chunk of career paths that fall under the category of STEM, and the projected job openings for these… and there's a lot.
That gets me thinking. How can we better prepare our students for their STEM fields?
I want to provide students with a list of the top STEM resources that they can use to spark a bright future in whatever STEM-related field they choose!
Boston Tech Mom's author Cyndi was partly responsible for the creation of the Kindle in 2007. Working for E Ink, she came to realize how invaluable STEM skills in today's world are.
A mother of two young girls, Cyndi is dedicated to exposing and educating young individuals on technology. Her site includes the latest in technology news and programs, and also offers suggestions on how to "Explore tech at home".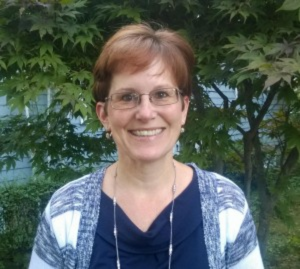 I truly believe that technology will be a driver of growth for our country, and my hope is that if we expose children to technology at a young age, they will pursue it in school, leading to rewarding and satisfying careers.

Cyndi, BostonTechMom
If you subscribe to her blog, you can receive regular emails of new articles with up-to-date information on STEM news and resources — I recommend it!
CK-12's mission is to equip students, teachers, and parents with the proper tools to learn everything STEM they need at a pace that works for them. Their site offers a number of amenities, including interactive learning with simulations and PLIX (Play, Learn, Interact, and Xplore)
Ck-12 also offers: 
Study materials such as textbooks and flashcards
Virtual study groups
A place to save and manage all your study materials

CK-12's programs pair with any digital device for on-the-go, on-your-time learning.
AND, if you add the "CK-12 button" to your browser, you can save any interesting articles, videos, or web pages to your Library with one click — how useful is that?

Did I mention it's all 100% FREE?
Don't be fooled by the ".gov" in their web address, NASA's website — while government official — is also a pretty cool place for just about anyone to visit.
The National Aeronautics and Space Administration aka NASA's website provides tools for both educators and students… that includes a lot of interesting and share-worthy videos and pictures of STEM stuff.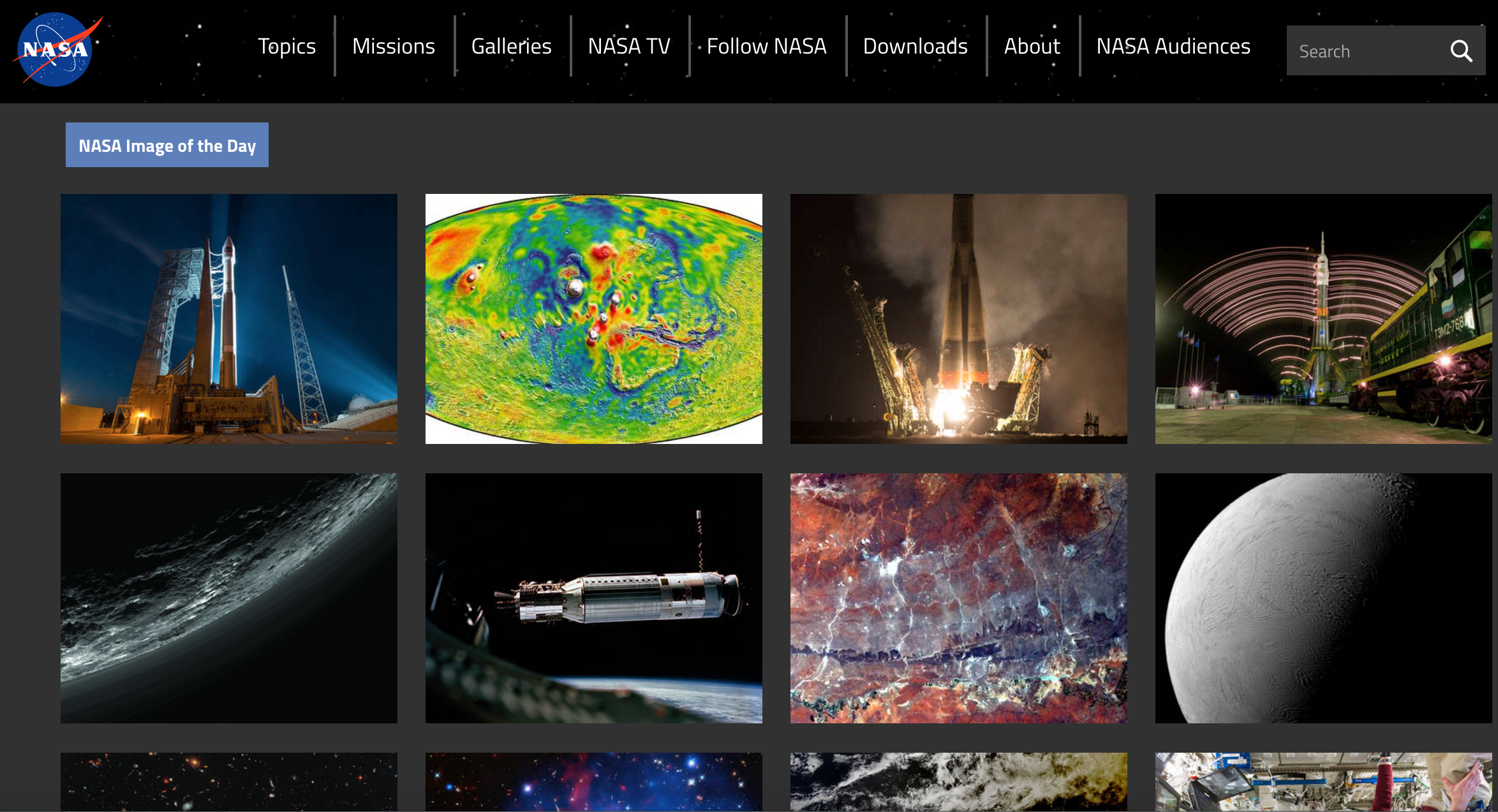 It's kind of like a pinterest, for STEM. They provide a whole list of helpful, easy-access resources including:
Free, downloadable ebooks

Current events/updates in STEM

Free STEM posters

Information on upcoming and ongoing STEM events and activities

Apps, ringtones, and podcasts

Videos on NASA and other cool things, like this Circular Outburst

Fun and interesting blog posts
There's so much to be explored on NASA's website that I really recommend you go and check it out for yourself!
If you haven't been to Kinetic City, it's time to make the trip! These games are high-functioning and super fun. Choose different characters and missions to customize your learning experience in a colorful, creative platform.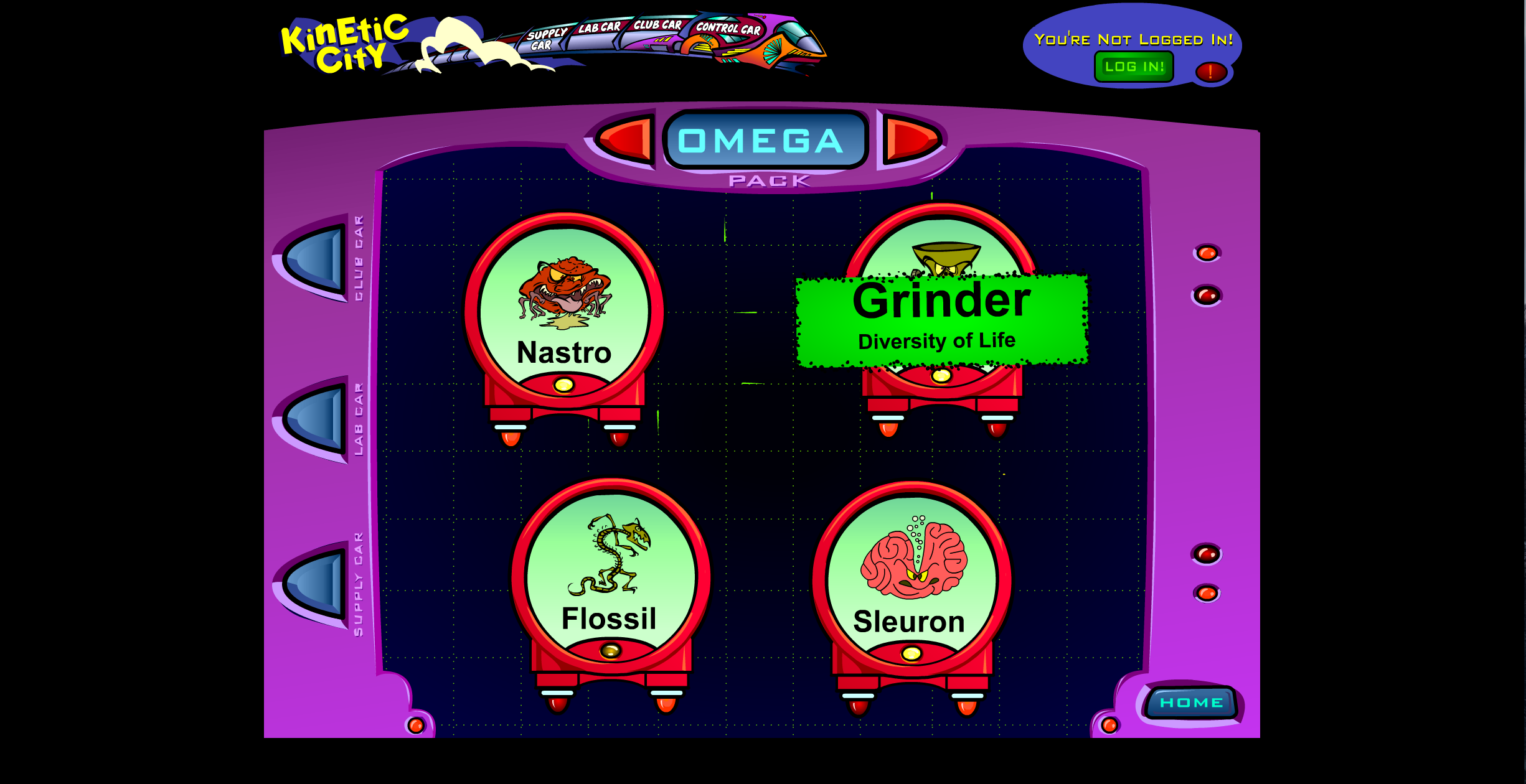 What I would call a modern take on the 90's Math Blaster, even as college graduate and business owner the colors, fresh graphics, and sound effects on this site are enough to make ME want to play the games.
iDTech offers several different STEM camps and programs for students K-12, including Alexa Cafe, an all-girls tech camp for ages 10-15. 
In addition to this, iDTech offers connections to STEM summer jobs and internships, and helps you locate the best options for you.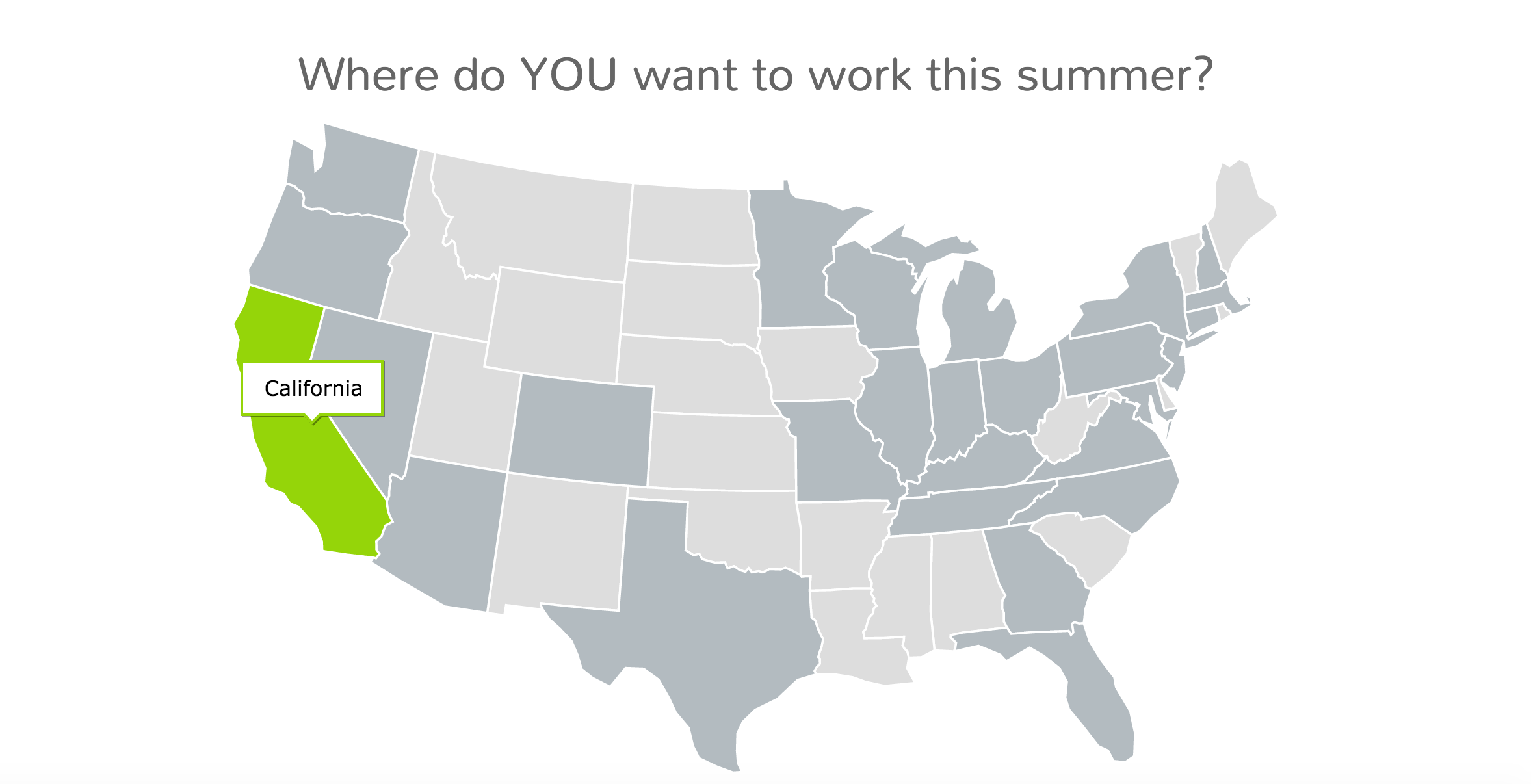 It's the perfect place to get your feet wet!
The Concord Consortium's website is literally a resource for resources. Use the sidebar filter to customize your search for STEM resources and they are just a click away!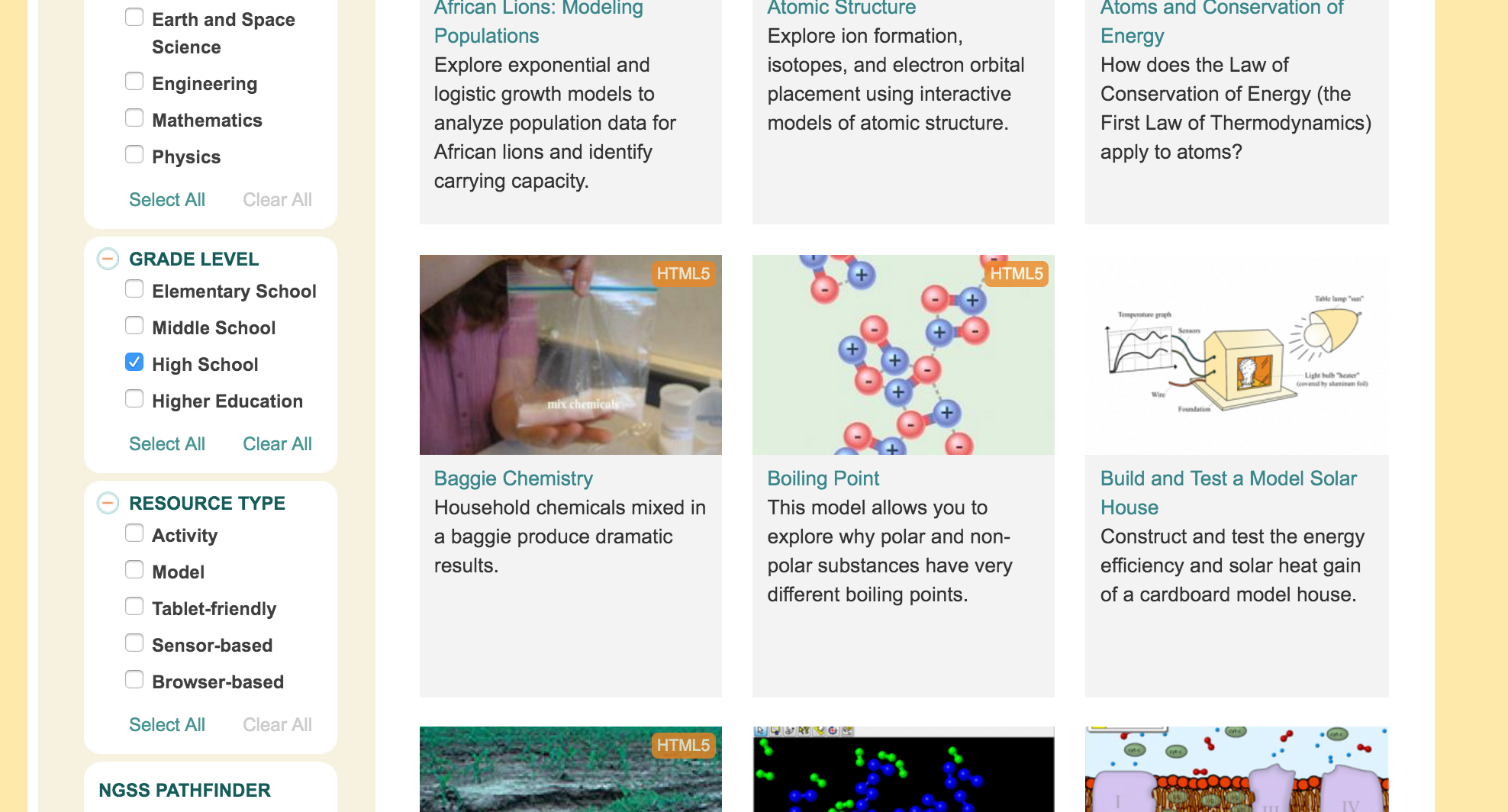 Credited with developing the nation's first online High School and creating a $100 million industry in probes and sensors, Concord's site offers free, downloadable games and lessons, categorized by subject, grade level, and software.
We imagine a deeply digital future, where teaching and learning seamlessly incorporate the best features of digital technology to dramatically improve education.

Chad Dorsey, President & CEO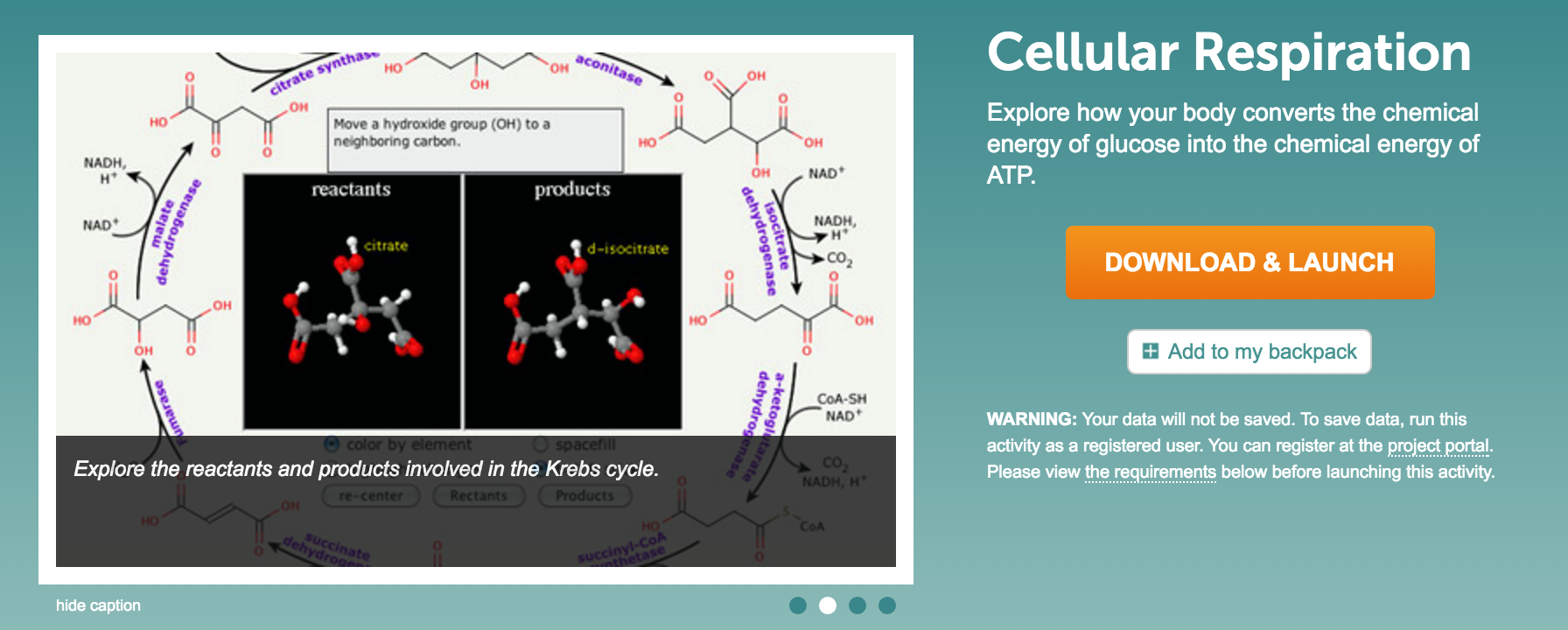 Founded in 1989 by Dean Kamen, FIRST® is recognized universally as the "leading, not-for-profit STEM engagement program for kids worldwide."
FIRST is more than robots. The robots are a vehicle for students to learn important life skills. Kids often come in not knowing what to expect — of the program nor of themselves. They leave, even after the first season, with a vision, with confidence, and with a sense that they can create their own future.

Dean Kamen, Founder of FIRST®
Over the years, FIRST® has worked to build a community around STEM. In addition to 4 different robotics competitions, they also offer:
Scholarships
Internships
Community service opportunities.
Adding "Robotics" to your list of extracurriculars is a great way to build a network and gain valuable skillsets in STEM… and I bet you didn't know it's a sport!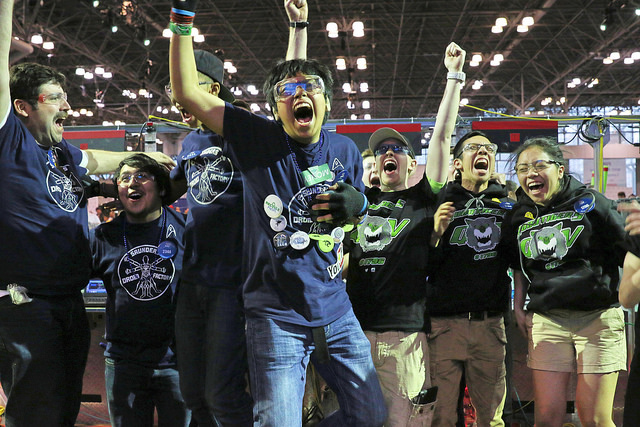 Our article on FIRST® features direct quotes from an interview we held with members of FIRST®, and goes into more detail about the organization.
Conclusion
Remember, there are many other STEM resources available to you, these are simply our top 7. To review, they were: 
BostonTechMom
CK-12 Foundation
NASA
Kinetic City
iDTech
The Concord Consortium
FIRST
I hope that by gaining access to some of these, future STEM students (and really, all students) can expand their horizons and spark bright futures for themselves — because really, that's what Science, Technology, Engineering, and Math are all about: Pushing the limits and reaching new heights.
What valuable STEM resources would you add to this list? Tell us about it in the comments below!
The following two tabs change content below.
Hello! My name is Todd. I help students design the life of their dreams by ensuring college, scholarship, and career success! I am a former tutor for seven years, $85,000 scholarship recipient, Huffington Post contributor, lead SAT & ACT course developer, host of a career exploration podcast for teens, and have worked with thousands of students and parents to ensure a brighter future for the next generation. I invite you to join my next webinar to learn how to save thousands + set your teenager up for college, scholarship, and career success!
Latest posts by Todd VanDuzer (see all)