Raise your hand if you're going on a college visit with your teen!
Keep your hand up if the only thing you've got in mind for your college visit is to book a tour!
…yeah. I see you there, with your hand in the air. You want to go on a college visit with your teen, but you're not 100% sure what to spend your time on.
Well, never fear! Because here are 11 things to do on your college visit.
BEFORE
Make sure all your ducks are in a row before you hop in the car. Then you'll have an easier time taking in everything and having a nice, relaxing, informative trip.
1. Get a notebook for your teen.
Just something innocuous they can carry with them, so they can take notes. They might think they'll remember everything about the visit…but what happens when you start visiting three, four, five different universities?
They'll all start blending together, and your student won't be able to remember the things that really stuck out during the tour.
So, just make sure they're prepared to take some notes.
2. Make lists in the notebook.
Once you have the notebook in hand, both of you should sit down and make lists together. Two lists, to be exact.
The first list is questions you want to ask. Is there anything you want to know more about? Anything that's been weighing on your mind? Write it down! If you don't, you'll probably forget in the hustle-and-bustle of college touring.
The second list is things you absolutely want to see. You don't want to get all wrapped up in the dining hall, and forget that you really wanted to check out the president's house, or the old-fashioned printing press!
Now the notebook serves two purposes. Make sure your student keeps it with them during all your visits!
3. Think about your role–be hands-off!
I know, I know. You're the parent! You're excited! You want to make sure your student's getting the most possible out of this visit! And that's admirable.
Just make sure that you're not too overbearing. If it turns into you dragging your unwilling student everywhere, they won't have any fun. Encourage them to have a ton of input during the visit.
What do they want to do next? What do they really want to check out? Do they want a little bit of time to wander around the campus alone?
Be prepared to let them have a little bit of independence.
4. Book a tour.
Many times, this can be done ahead of time on the university website. Don't see a link? Call them and ask! If you already have a tour booked, that'll be one less thing to do on the day of.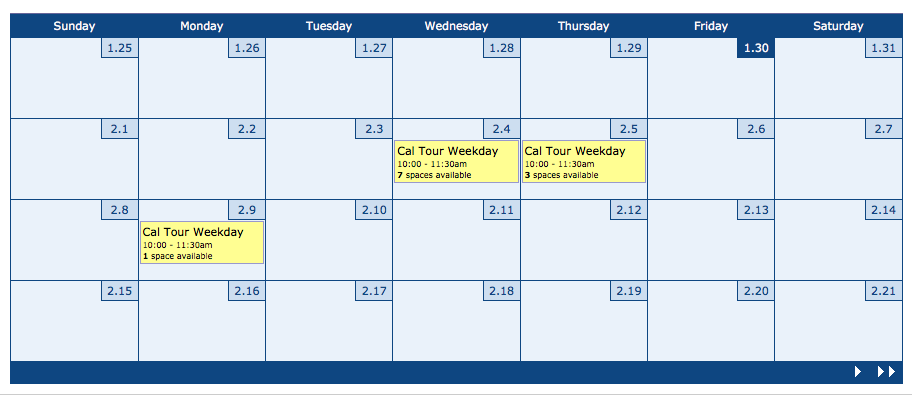 DURING
Okay! Now you're at the university. You've met at your designated tour spot, you've been shown around campus, and your student's been taking diligent notes. You asked the tour guide any questions you wrote down.
Now what?
5. Do some exploring!
Once the tour's over, take your student in hand and head off to do some off-the-beaten-path exploring of the university. Discover new walkways. Take a tour through a library. Wander into a campus store. Cut through a garden.
When it's just the two of you, you can go anywhere pretty innocuously. (Even a dorm room–a la Gilmore Girls.)
Also, you know how if you drive somewhere, you can usually give much better directions to the destination than if you're driven there?
The same principle applies here. When you're on a tour, your brain can check out, and you don't tend to have a real sense for where things are. But if you and your student are exploring on your own, you'll get a much better sense for the layout of the school.
6. Sit in on a class
You might have to arrange this ahead of time, if it's a small seminar class. Or, if it's a huge lecture class, just sneak in. Trust me–in a 300-person lecture hall, nobody will notice a couple extra bodies somewhere in the middle.
Of course, you can't judge an entire college experience off of one class. No matter which university your student attends, and no matter what they major in, they'll have professors they adore and professors they have to physically force themselves not to murder.
But, if you end up sitting in on a really fascinating, excellent teacher, so much the better!
7. Schedule an interview in the admissions office
If this is your student's dream school, and they're in their sophomore or junior year, consider scheduling a meeting with someone in the admissions office. If your student can suitably charm the admissions officer, that could help them get their foot in the door a couple years down the road.
Especially at incredibly prestigious universities, it's always helpful to put a face and a personality with the application. (Provided it's also a great first impression!)
8. Grab lunch in the dining hall
I wouldn't be expecting fine dining, here. But besides getting a peek at what your student might have the opportunity of eating during their long, studious school days, you also get a chance to observe a bunch of students at once.
How is everyone interacting? Are people sitting and studying? Chatting? Playing catch? Are there textbooks open? What's everyone wearing?
The cafeteria is also a great chance for your student to break off and chat with some people.
While they're wandering around looking for something to eat, they could ask someone, "Hey, what's good here?" They'll get a chance to see how people at the school treat newcomers…and they'll get some inside tips on dining hall meals to avoid.
9. Read a student newspaper
On any campus, they should be widely available–and also free. You'll get to read a sampling of student voices, and see a bunch of the issues currently plaguing students at the university.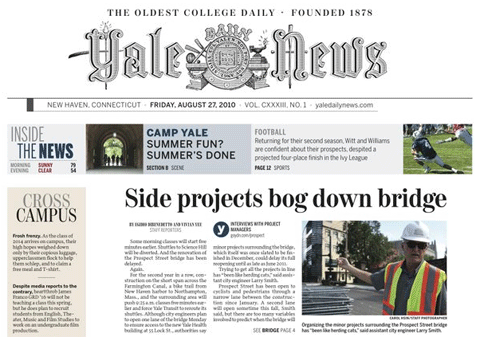 10. Talk to the financial adviser
Wondering about scholarships, grants, etc.? Make an appointment with a financial adviser at the university, and there's a chance they could sit down with you and help you find a wonderful solution.
Also, depending on whether or not you want your student to be involved in this meeting, this could be a fantastic time for them to break off and do some solo exploring!
AFTER
You're home! You went, you saw, you conquered. What next?
11. Sit down with your teen and review notes!
They took those notes for a reason, right? Sit down with them over dinner, breakfast, music, TV, and chat with them about the university. What did they like? What didn't they like? What are some red flags they'll start watching out for in the future?
Each college visit is a little bit like a mini-relationship–your student can learn more and more about what they're not looking for, so they have a great chance of finding exactly what they are looking for.
Conclusion
If you're going on a college tour, here are 11 things to do:
Get a notebook for your teen.
Make lists of places to see and questions to ask.
Let your student have some independence.
Book a tour.
Do some exploring.
Sit in on a class.
Schedule an interview with the admissions office.
Grab lunch in the dining hall.
Read a student newspaper.
Talk to the financial adviser.
Talk to your student about what they did/didn't like!
What's your favorite thing to do on college visits? Share with us in the comments!
The following two tabs change content below.
Dressler Parsons
Dressler Parsons spent most of her childhood in an adobe house her father built in rural Arizona. Right now, she's taking so many business and art classes at Barrett, the Honors College at Arizona State University, and plans to graduate in Fall 2016 with a Bachelor of Science in Marketing, and a Bachelor of Fine Arts in Intermedia. And, handily enough, her SAT scores and grades qualified her for ASU's Presidential Scholarship (worth $24,000), as well as the AIMS tuition waiver. She is passionate about showing people their potential for a bright, beautiful future. In her free time, she cooks edible things and knits inedible ones.
Latest posts by Dressler Parsons (see all)