Co-authored by Renae Hintze
---
So you're on the computer looking up different colleges you're interested in. You're browsing Stanford's website and come across a picture of their mascot, the Stanford Tree.
Without missing a beat, you tweet the following message:
Want to apply to @Stanford but idk if I can rep an ugly christmas tree… #identitycrisis
Your friends may find the post funny, but there's someone who might not be laughing — Stanford.
Now I'm not about to deliberate over Stanford's sense of humor, but generally speaking, mascots hold some significance to the university that chooses them. There's history behind the Stanford Tree, and I would venture to say Stanford may not appreciate such a bold disparagement.
Don't let your social media be the deciding factor in why NOT to admit you to a university. Instead, use it as a leg up to further your chances of being accepted!
Follow these steps and you'll be on the right track to connecting your social media and college admissions.
1. Find Your Brand
Your brand is essentially the way you portray yourself to others. It's your "online identity".
How do you find your personal brand? 
It starts by looking at the WHAT, WHY, and HOW.  
Identify these items, and develop a tagline for yourself.
You know how super heroes have catch phrases? This is kind of like that. A brief statement that summarizes who you are, what you hope to achieve, and how.
It's ideal for you to start doing this now, because over the course of time you spend in college and after you graduate, you will continue to build your brand. It will simply expand from college admissions to your career.
I'm no longer in college, but as a public speaker and business-owner in the professional world I take steps to build MY brand every day.
For example, here is the tagline I use for my Instagram profile:

2. Google Yourself
Now that you know your brand and how you want to be seen, you'll want to check in with where you're at so far in Internetland.
The best way to do this is to type your name into the Google search bar and see what comes up… you may be surprised!
The rule of thumb here is that if something comes up that IS you, you want it to have a positive impact on your online identity. For example, when I google myself here, it's not necessarily a bad thing that there is already so much information about me.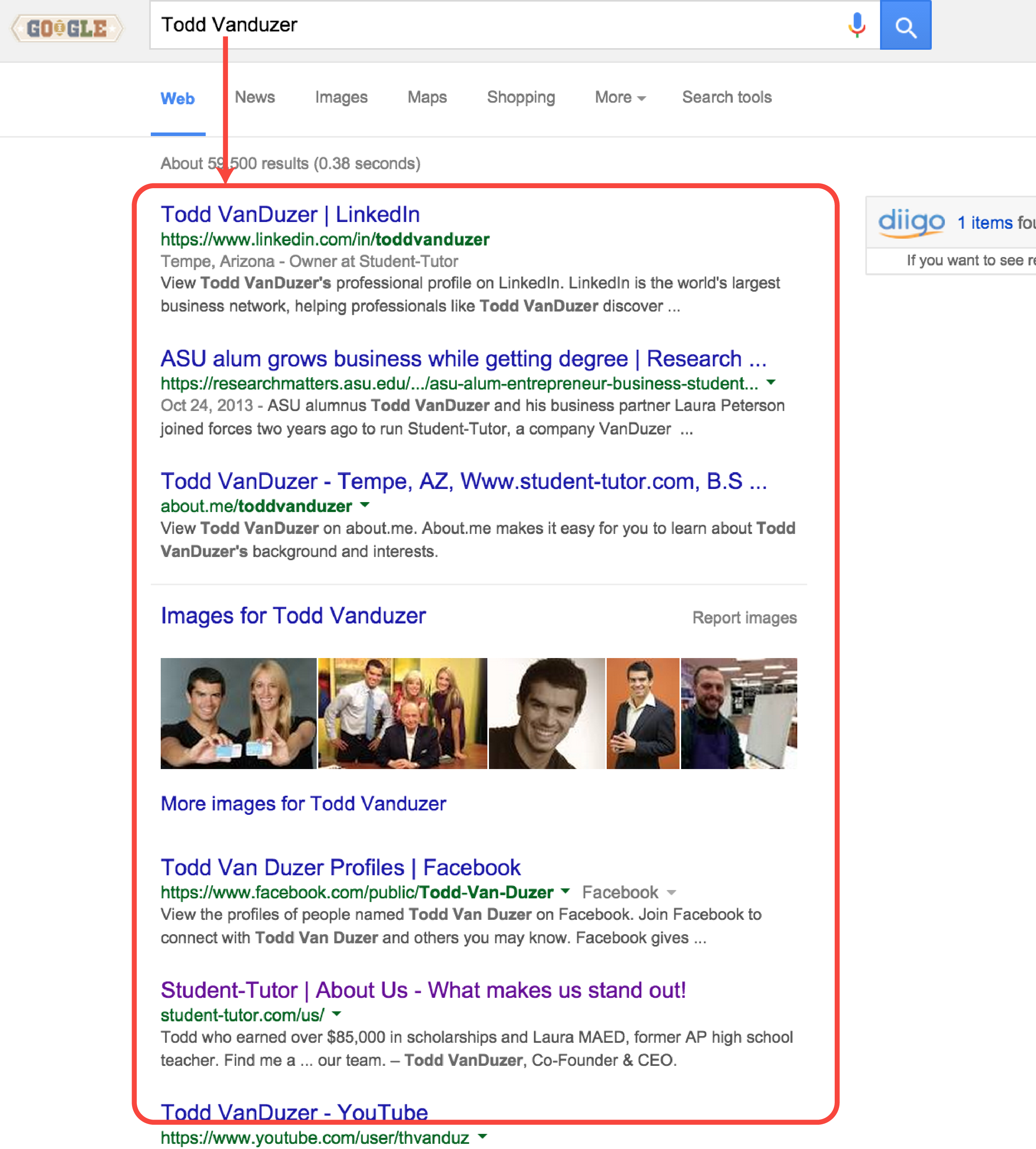 What's MOST important is that this information doesn't negatively affect my image.
What are some examples of things on the internet that can negatively affect your image? 
Vulgar or inappropriate language tied to your name
Inappropriate photos
ANYTHING indicating illegal activity (Such as photos of underaged drinking)
You should also know that when you leave comments on forums or other sites under your name, they can show up again. If you're trash-talking someone on a forum, or displaying any kind of uncivilized verbal conduct, it can be seen by the college you apply to.
The internet is a public place.
3. Clean it up 
If you haven't paid much attention to your online identity in the past, you may find some online material about yourself that you wouldn't want your dream college to see.
Exactly how much influence can a negative post have on your college admissions? 
Let me tell you a quick story involving social media and college admissions.
"Too Many Tweets, Too Late"
A High-School senior jeopardized her chances of being accepted into Bowdoin College in Brunswick, Me. when she posted disparaging tweets toward the college during one of the Bowdoin's presentations.
While Bowdoin's official statement was that she was not accepted based on her academics, they did follow up by saying that if her grades HAD been enough to get her accepted, they would have taken those comments into consideration.
"We would have wondered about the judgment of someone who spends their time on their mobile phone and makes such awful remarks" – Scott A. Meiklejohn, Bowdoin Dean of Admission
The lesson?
Public comments of any kind toward a university are a biggie. 
Kaplan's 2014 survey of college admissions officers indicated that 35% of college admissions officers visit applicants' social media profiles.   
So clean it up!
Take some time to go through old Facebook posts, tweets, Instagram photos, etc. to get rid of any content that isn't appropriate. If your profile is ALL bad, you may even consider deleting it completely and starting a new one that fulfills your personal brand standards.
An article on hercampus.com offers some additional pointers on cleaning up your various profiles, including a site that can make things a little easier!
Consider using apps like Socioclean to automatically detect inappropriate content – especially if you've had your account for several years and delving into the archives would take a while. – Megan Shuffleton, author of Her Campus
4. Sell Your Brand (Aka YOU)
Yes you are just a kid, and college admissions are not identical to a job application. But do make sure what you post portrays yourself in the right light. 
Tom Peters wrote an article "The Brand Called You" that has some excellent points on how to better develop your brand. 
Maybe you start adding content of your competing in your sport, or traveling with your parents and learning about a historical church.
Post stuff you care about and make it public for the world to see. That way when colleges google you, you will fit what they are looking for!
Let me give you a couple examples for how I use my channels to maintain a consistent image on being a leader, entrepreneur, and adventurer that is driven by the need to help individuals face their fears and go after their dreams.
1. Leader, authoritative figure, and entrepreneur 
Channel 5 and channel 3 news contacted me because they needed an authority figure to talk about the new SAT and what it meant for students in Students in Arizona.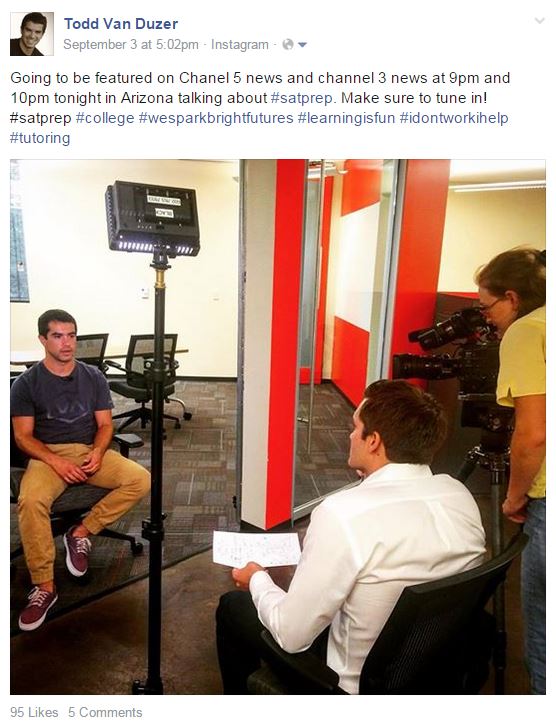 I took this as a chance to share with the world what I was doing. It helped to do the following:
Further brand myself as an entrepreneur

Show the world how I am a leader and a

uthoritative figure in the educational industry
This post ended up getting Student-Tutor a couple new clients!
2. Genuine leader that cares about the community 
Now I don't just limit my post to the tutoring company I founded. I also talk about my social life and post about things like the non-profit "Yoga and More" free community with over 1200+ members that I started.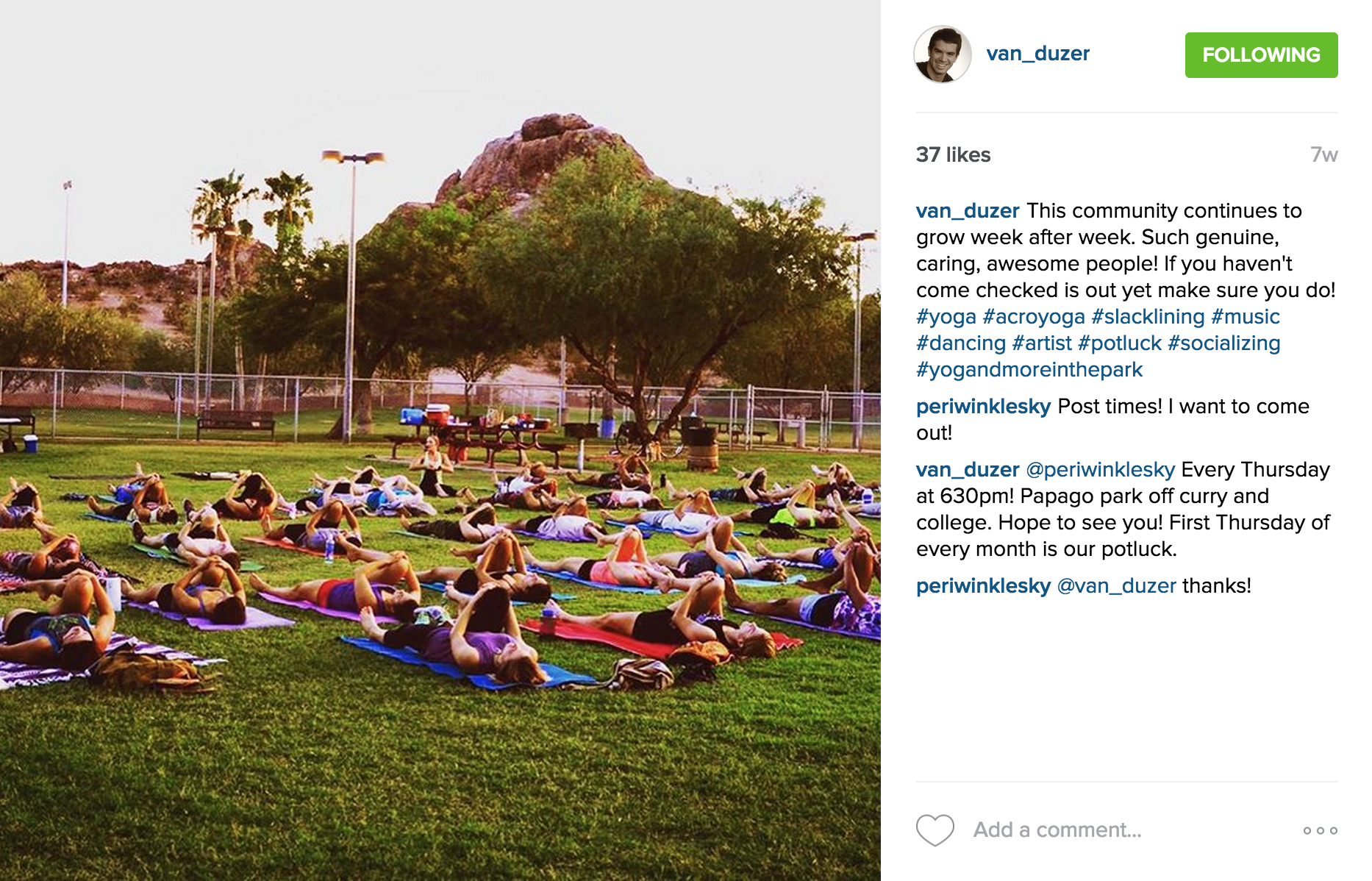 This shows my friends and followers that:
I value a healthy lifestyle

Give back to my community

Care for others' health and well-being
All my profiles are public.
This way, if anyone wanted to research me before letting me speak at their school, or for any other reason, they are easily able to do so. 
Feel free to check out my profiles yourself! I don't hide anything. 🙂 
I'm not the only one who does this. Most professionals in today's world actively promote themselves and their brand through social media.
Members of the 2016 presidential campaign are on social media working to humanize themselves to the public and highlight their main causes. Celebrities and local artists use social media to update fans on events and new projects.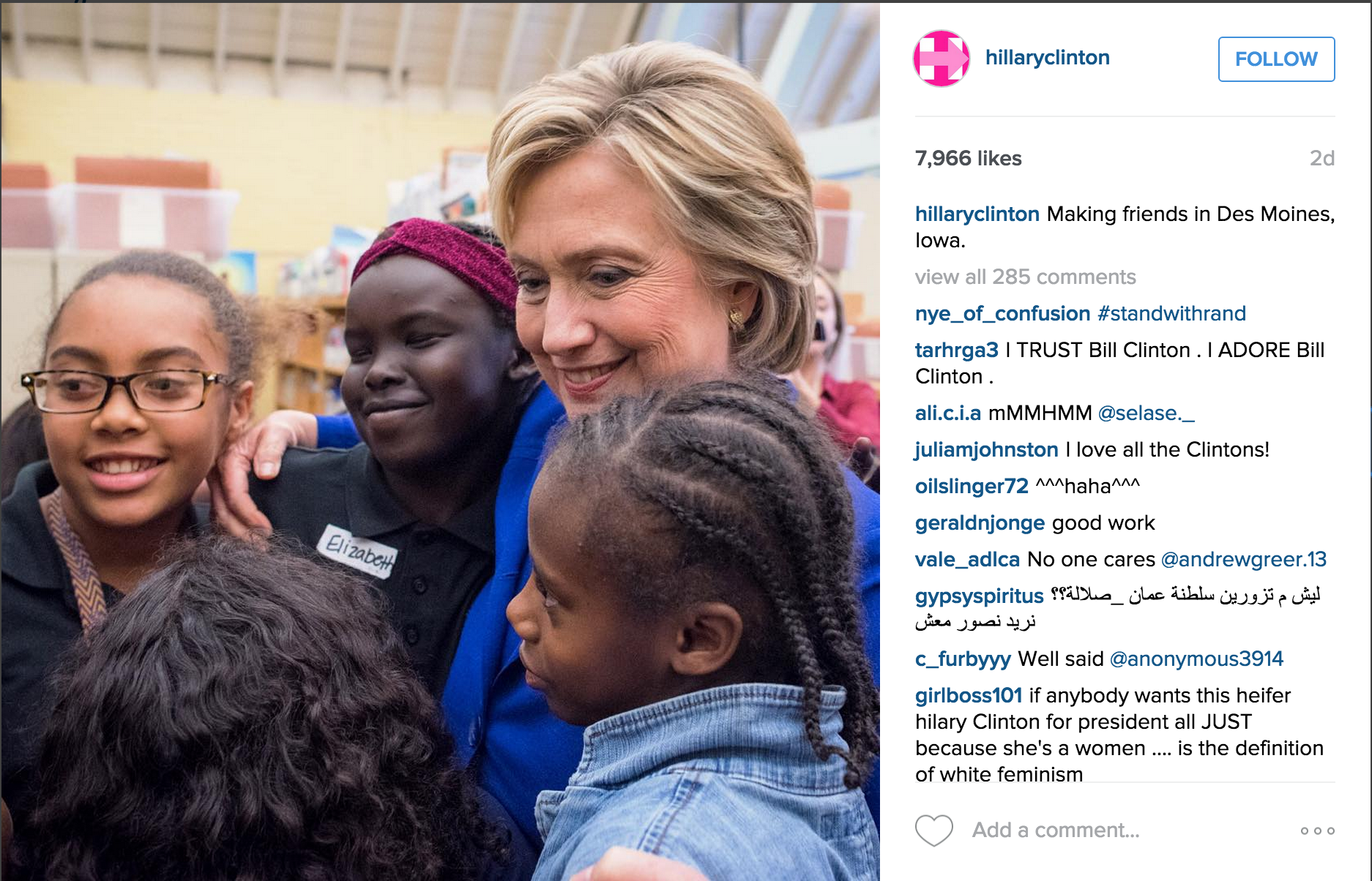 So how does this relate to college you may ask?
Simple!
The reality is that social media and college admissions are now effectively on the same playing field.
By being conscious of what you post and making sure everything is congruent to how you want to be portrayed, when it comes time for universities to do their due diligence and research you online… they will know EXACTLY who you are!
Plus if everything is public they won't feel like you are hiding anything. Transparency is widely valued in today's world of social media. 
Conclusion
The internet is a HUGE and powerful tool. The truth is that the majority of colleges today have entire DEGREES that are online. In many cases, you may be asked to only turn in a digital copy of a paper. So it only makes sense that if college is online, admissions might be too. 
To review, here are the steps I discussed for making the most out of your online profiles:
 Find your brand (Your WHO, WHY, and HOW)
Google yourself to see what's already out there
Clean up whatever you DON'T want colleges to see
Sell your brand — let people know what you're up to and how it's helping you achieve your ultimate goals!
How are YOU going to promote yourself on the Internet? Have any more questions about getting started? Let me know in the comments below!
The following two tabs change content below.
Hello! My name is Todd. I help students design the life of their dreams by ensuring college, scholarship, and career success! I am a former tutor for seven years, $85,000 scholarship recipient, Huffington Post contributor, lead SAT & ACT course developer, host of a career exploration podcast for teens, and have worked with thousands of students and parents to ensure a brighter future for the next generation. I invite you to join my next webinar to learn how to save thousands + set your teenager up for college, scholarship, and career success!
Latest posts by Todd VanDuzer (see all)