With the SATs on the horizon, everybody's scrambling to figure out the best way to prepare…and questions are buzzing.  Should I take an SAT prep class?  Should I just study on my own?  Should I hire the neighbor to quiz me 24/7?
Lots of articles try and give a blanket answer to the "should I take a prep class" question.  This is wrong.  Everyone has different learning styles, and so it's different for everyone.
To try and figure out if an SAT prep class would be good for you, take a long, hard look in the mirror, and ask yourself these four questions.  You are the only person who can answer them.
And, not to get all sage-wisdom-y…but make sure you're answering them based on the person you currently are, and not the person you hope one day to be.  (i.e. Of course I can study on my own!  I finish my homework immediately after school each day, exercise for a half an hour, curl up on the couch with a classic novel, and go to bed at 9pm every night.*)
*If you are this person, call me. Teach me your ways!
Ready? Let's get started.
How disciplined are you?
Okay, how many times have you done the thing where you're studying, and then decide to close your eyes for "just a second"?  Or you're watching Netflix, and tell yourself you'll start studying after this episode…or maybe the next one…or the next one?
The fact of the matter is, it's difficult to get yourself to do something when you don't see the immediate payoff.  
Soccer with friends or studying a book for an hour…especially when you have no guarantee that the studying will really matter in the long run?  It's not hard to see why most people would pick an afternoon with their friends.
There are a ton of free online resources out there.
In fact, here's a list of our top seven recommendations.  But you have to be willing to actually set aside time and use them.  And if you think you can, then great!  You probably don't need a prep class.
But if the situation I described above sounds a little too familiar, the pressure and structure of a class might be something to look into.
Do you generally understand the test?
The SAT can definitely be kind of a confusing concept, and so can some of the techniques you're being tested on.  If you're feeling shaky on anything, a small classroom could be just the place to brush up on your geometry skills or grammar knowledge.
If you're confused about any fundamental concepts, it'll be a hundred times harder to learn them on your own, in your room (or in a coffee shop).
That being said, if you feel pretty good about everything, studying on your own might be an okay option.  Maybe stop by and take Collegeboard's free diagnostic test to make sure you really know what's going on.
How well do you learn in a classroom setting?
You've been in school for a pretty good chunk of time by this point.  Tick through this list and really think about if these things are helpful to you (yes, you personally) when you're learning:
Sitting in a desk and listening to a teacher
Having a teacher available to answer questions
Being in a room with other students
Hearing other students' questions and seeing them worked out on the board
Visual aids (writing on the board, PowerPoint presentations, etc.)
For some people, this is a great, stimulating environment!  But if you know you'll need help, but feel like you'll just check out if the teacher isn't working with you one-on-one, you might want to invest in a private tutoring session.
What does your budget look like?
SAT prep classes can be incredibly helpful if you
Know you're not going to study on your own,
Have major questions about some fundamental concepts, and/or
Can easily learn in a classroom atmosphere.
But, when all's said and done, that's obviously not all that goes into your decision.  Prep classes can be incredibly expensive–sometimes up to $2000.
Not everything's so expensive, though.  Here are a few more affordable prices for classroom-setting, multi-week, SAT prep classes:

Conclusion
Done staring at yourself in the mirror?  Hopefully, this article helped you figure out a little bit more if you need to take an SAT prep class or not. But no matter what you end up doing, remember–you'll only get out of it what you put in!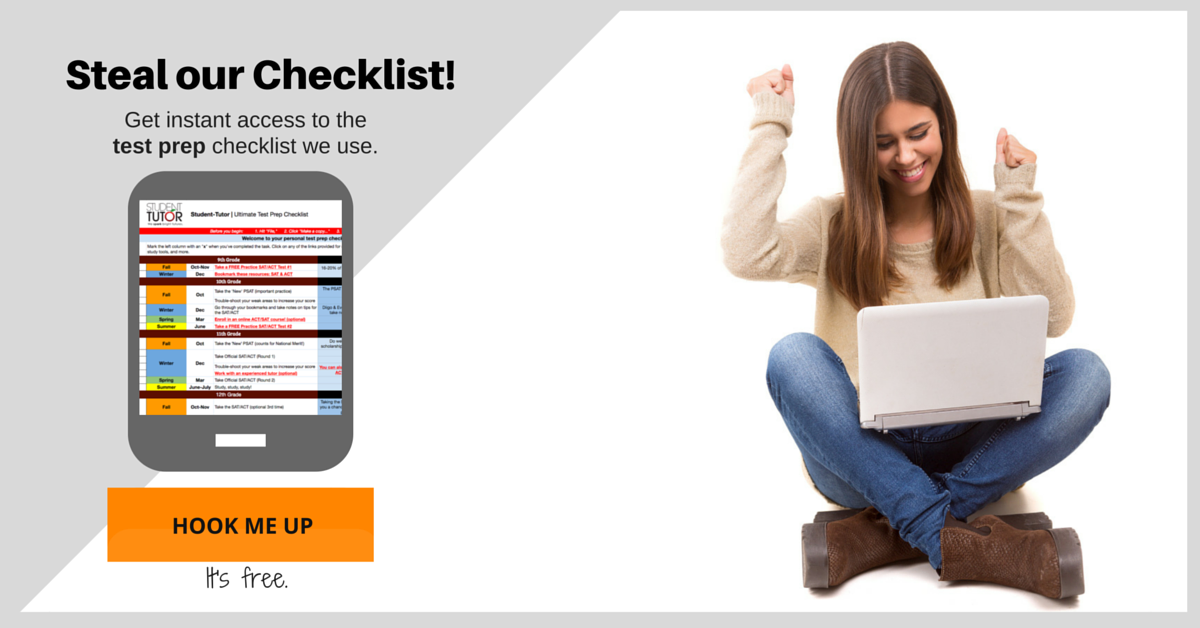 The following two tabs change content below.
Dressler Parsons
Dressler Parsons spent most of her childhood in an adobe house her father built in rural Arizona. Right now, she's taking so many business and art classes at Barrett, the Honors College at Arizona State University, and plans to graduate in Fall 2016 with a Bachelor of Science in Marketing, and a Bachelor of Fine Arts in Intermedia. And, handily enough, her SAT scores and grades qualified her for ASU's Presidential Scholarship (worth $24,000), as well as the AIMS tuition waiver. She is passionate about showing people their potential for a bright, beautiful future. In her free time, she cooks edible things and knits inedible ones.
Latest posts by Dressler Parsons (see all)