6 things parents should know to help their 
K-12 grade students do well on the Arizona AIMS Test!
Here outlined below is some important information for the Arizona AIMS test that parents should know! If you would like more details, follow the 2 easy steps at the bottom of this blog to get a free e-guide emailed to you.
So, let's get into it!
1. What AIMS is.
AIMS stands for Arizona's Instrument to Measure Standards.
It is a standards-based assessment test to measure students' competencies in Reading, Writing, Math, and Science according to the Arizona Content Standards developed by the Arizona Department of Education.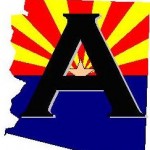 2. When AIMS testing occurs in Arizona in 2013.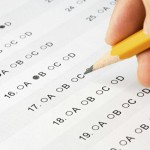 High School AIMS:
Monday, February 25, 2013: Writing AIMS
Tuesday, February 26, 2013: Reading AIMS
Tuesday, April 9, 2013: Math AIMS
Wednesday, April 10, 2013: Science AIMS
Stanford 10, Grade 9:
April 8 – 26, 2013: Language, Reading Comprehension, and Mathematics testing must be scheduled for 1 or 2 days within this window.  *see individual school for exact dates; can vary
AIMS 3-8th Grade:
April 15 – 25, 2013: Reading, Writing, Math, and Science AIMS tests fall on four days within this window.    *see individual school for exact dates; can vary
Stanford 10, Grade 2:
April 15 – 26, 2013: Language, Reading Comprehension, and Mathematics testing must be scheduled for 2 or 3 days within this window.  *see individual school for exact dates; can vary
For more details, click here.
3. Students can study and prepare
There are study books available for purchase online or from any local bookstore like Barnes and Noble or online like on Ebay or Half.com
You may even be able to check out a study book for free from the local library!  Chandler Public Library

Here is a link to official, released test examples for practice.
Tutoring can also help tremendously!
4. AIMS tests are not timed (sort of).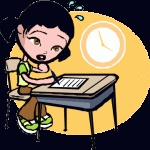 Students have to complete their test by the "end of the school day." That means teachers stay late, even past the usual end bell to stay and proctor exams where students needed more time than was allotted by the normal bell schedule.
That means students SHOULD NOT RUSH or feel pressured to race through the AIMS testing. Take your time. Make sure you have answered all questions to the best of your ability, and you can even take a little extra time to review your essay or rework a tough math problem you were not sure was correct.
Ignore students finishing around you. If they rushed through, they may be retaking the test next year. Do not feel pressured to hurry. Take the time you need.
5. You get a formula sheet for AIMS Math: use it!
Included in the test is a formula sheet with all the formulas you may need to use to complete the mathematics section. Do not let the fear of forgetting formulas stress you out. They are there, ready and waiting for you.
Extra Tip: Rip the formula sheet out of the book and keep it to your side for easy reference throughout the whole exam. This is allowed. As long as you return it to the booklet before turning your test back in, you are allowed to rip it out.
* It will save you time and annoyance by not having to flip back and forth every time you want to look something up.
Click here to see an example of the formula sheet.
6. Take care of yourself before & during the test!
We all know it is important to get proper sleep and eat a nutritious breakfast and lunch before/during the AIMS tests, but did you know you should also:
Bring a snack or two … many teachers will allow you to eat, even during the test! If not during, then they will allow it during break times. You do not want a grumbling stomach to be the reason you decide to cut out early from an unfinished test.
Bring a water bottle … make sure that the bottle does not have anything written on it (no cheat sheets!), but staying hydrated will make you feel better and prevent headaches that could affect your ability to write and calculate well
Wear layers … many teachers crank up the AC or heater, leaving you feeling uncomfortable the entire time. Prevent this being an issue by wearing layers you can add or subtract.
Bring a highlighter for the writing portion, if allowed … you can use the highlighter to highlight key words, phrases, and/or instructions. This visual help can make the difference between answering all parts of the prompt and forgetting a key piece of information.
I hope this information is helpful. Make sure to get our free Math e-guide below! We are committed to seeing students succeed in school, on standardized tests, and beyond!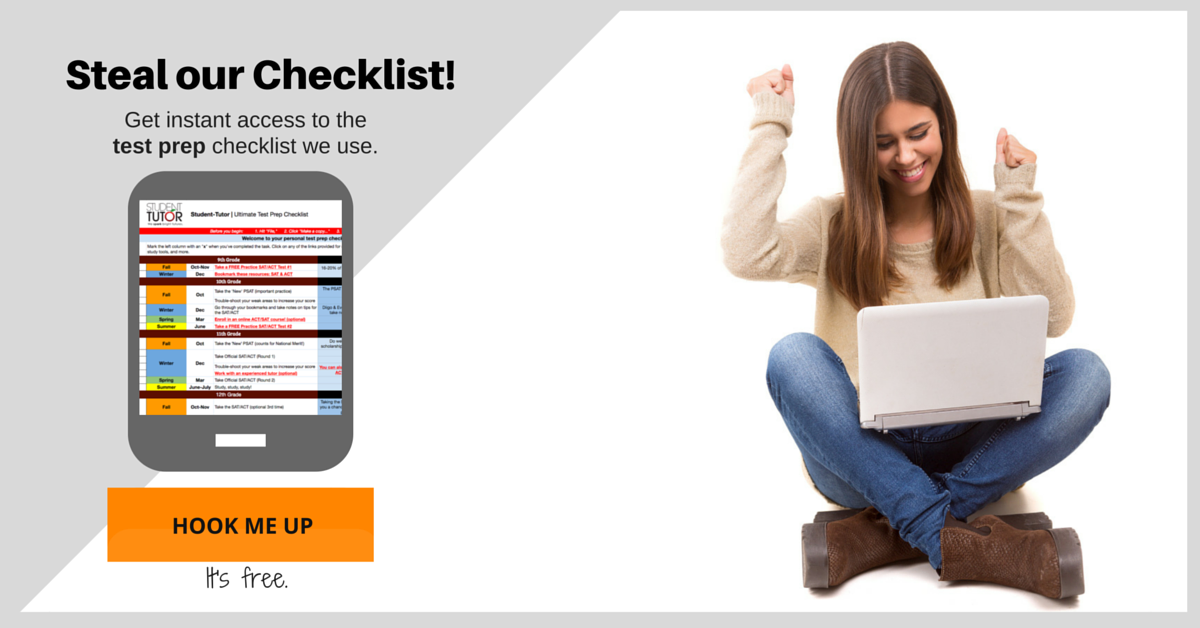 The following two tabs change content below.
Laura earned a Master's degree in Secondary Education plus Teaching Certification for Mathematics and Psychology in both AZ and CA. Her undergraduate work was in Psychology with a minor in German from UCLA where she graduated magna cum laude. She has been tutoring since the 90's, was a high school teacher 2006-2011, and still teaches for a local college. Laura is passionate about teaching, learning, entrepreneurship, and traveling the world with her husband, their dog Tuck, and her Macbook Pro. -- Join Laura on Linkedin & Twitter!
Latest posts by Laura Petersen (see all)