GPA + SAT Combos Get You Scholarship Money from ASU!
This morning my colleague Laura Petersen had the pleasure of listening to Dr. Crow, President of ASU, speak about the great strides toward innovation and advancement that ASU, Arizona as a whole, and Chandler, specifically, are making in technology, business, and more. It was very inspiring and was amazing to hear what great things are going on in our community. Refreshing to hear amid all the negative news in the press and on the tip of many tongues.
And it is great news for the many of you with kids who may like to attend ASU. So…
– Did you know that ASU gives out scholarship money every year to students with strong, yet attainable, GPAs and SAT scores?
– Did you know there is a website where you can quickly calculate how much money your child can receive (and you can save!) given their scores?
Continue on to see how to easily get scholarship money from ASU!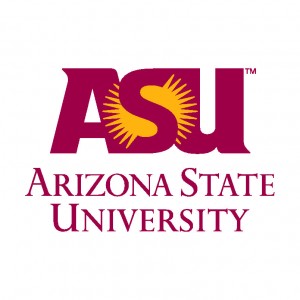 1. Website you need to bookmark immediately: Scholarship Estimator
2. Case study example: A client of ours has a GPA of about 3.6 and scores on the SAT of 1350. With those two scores, she can earn a merit scholarship of about $7500!! An increase in GPA to 3.65 or SATs to 1400 and the award jumps to $9000!
3. Click on the link in Step 1 to see what your child may be eligible for. He or she could easily get scholarship money from ASU too!
Words of advice:
If your student's scores are too low to qualify, or are lower than they want, these numbers CAN be increased. With hard work, and maybe a little extra help along the way, he or she can increase grades and scores, and, ultimately, money earned in scholarships.
If you have any specific questions about this, please let me know. I am an ASU alumnus and have first-hand experience with earning entrance scholarship money.
I would also be happy to answer questions, even if ASU is not the college your son or daughter plans to attend.
Todd VanDuzer
[email protected]
The following two tabs change content below.
Hello! My name is Todd. I help students design the life of their dreams by ensuring college, scholarship, and career success! I am a former tutor for seven years, $85,000 scholarship recipient, Huffington Post contributor, lead SAT & ACT course developer, host of a career exploration podcast for teens, and have worked with thousands of students and parents to ensure a brighter future for the next generation. I invite you to join my next webinar to learn how to save thousands + set your teenager up for college, scholarship, and career success!
Latest posts by Todd VanDuzer (see all)