So, let me introduce you to this completely new-fangled, super-secret test…it's called the SAT.
Wait…what? You mean you've already heard of it?
Of course you have!
The SAT plays a major role in college admissions, and is lifted high as one of the most important tests that a high school student will ever take.
But for a test of such importance, everyone must already understand the basic principles behind it, right?
Wrong.
Like many important documents, what most people believe about the SAT is usually based on hearsay.
And let's be honest, the SAT test isn't a subject that many people like to spend their time discussing.
So when you do hear about it, it's probably an upset parent or child complaining about the nature of the test.
I'm sure they probably seem very certain in their assessment, but for you who might want a more unbiased opinion, you've come to the right place!
I'll let you in on some of the most common misconceptions about the SAT, and go over what's actually correct.
Ready? Let's get started!
1. The SAT should be taken senior year
This is false. Most colleges take applications the fall semester before graduation. The SAT needs to be taken, scored and given back before applications can be sent out.
In our free Test Prep Checklist, you'll see that we recommend you take the SAT for the FIRST time in December of your Junior year… and practice tests before that!
The timing of taking the test has to be planned out accordingly. It will take weeks to grade before it can be returned back.
Another perk of taking it early is that multiple attempts are allowed. It has been proven that the score increases the more times you take it.
This makes sense, BECAUSE…
A student is now less nervous because they've gone through this situation before.
They also now know what areas they may need to focus on when studying.

2. The SAT is based on high-level knowledge
No it isn't!
Primarily, the SAT is a reasoning and logic test. It doesn't test the most difficult concepts that a student will only learn in high level classes.
Instead, it tests the ability to apply and reason through basic knowledge questions.
This is another reason why a student doesn't need to wait until senior year, hoping to have gained the needed knowledge to take the test.
In fact, many freshmen in high school should be able to take the SAT with the knowledge they've accumulated up to that point and still do well.
3. You shouldn't guess, or should favor the letter "C" when guessing. 
In the past, you would lose 1/4 point for every wrong answer on the SAT. With the new SAT, this is no longer the case! 
That doesn't mean you can't be strategic about how you guess on the SAT to make the most of those guesses and your test time. You should.
4. A good SAT score is all that is needed to get into college
That's a big NO.
Colleges do look at SAT scores, and they can carry about 40% of the weight when a college is determining who to admit.
But they also look at a lot of other criteria. They take into account things like:
GPA
School involvement
Extracurricular activities
Leadership
Recommendations
etc.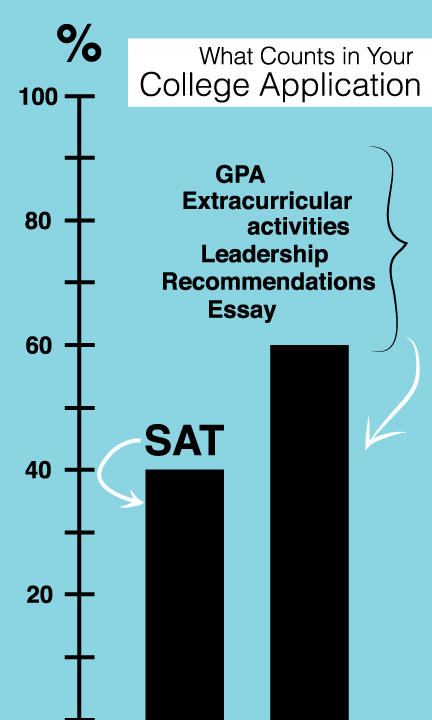 Also, some colleges (mainly east coast schools) look at your ACT score instead of your SAT.
It's necessary to know which test your student's dream college requires, and base a plan of admission on that.
5. It's better for a student to study for the SAT on their own 
This has no cookie-cutter answer. You need to determine the best way your student learns, in order to figure out the best approach to studying.
Is your student independent and self-motivated, and can keep themselves on track?
Or, if they're not super self-motivated, do they have someone who's holding them accountable for studying every day?
If so, studying on their own could be a great solution for your student!
However, if neither of the above sounds like your student, there's a good chance they fit into the category of:
Students who like to learn with a teacher, and like to have the teacher hold them accountable.
SAT prep classes force students to practice, and because a good deal of money is paid for this prep class, you're going to want to do your best to get a lot out of it.
What your student does to study really depends on how honest they are with themselves when evaluating their study habits.
6. Every SAT practice book is helpful
Not every SAT book is created equal:
Some focus on purely math, vocab, writing, etc.
Some just give tons of practice problems.
Some come with explanations about why an answer is correct, and some do not.
Some might not even be SAT practice books and could end up hurting your student's scores if they are studying the wrong material!
Because there are so many different books, it's important to figure out what you want your SAT practice book to cover before making a purchase.
If you want a recommendation on the best SAT prep books offered, you can check out our article, 7 SAT Books You're Probably Missing Out On, and read what we found to be the most helpful books.
Conclusion
So did you find yourself thinking that some of the "facts" that you knew about the SAT were wrong?
The good news is that you now know some of the actual facts and can use them to decide how to go about taking the SAT!
You learned:
The SAT should be taken before senior year!
The test is based on your ability to reason–not testing high-level concepts.
Guessing on answers should be avoided if you can't eliminate at least two answer choices.
A good SAT score is NOT all that you need to get into a good college.
Every student should study for the SAT in their own way!
All SAT books are not created equal.
So, with your new understanding of this important test, hopefully you feel more confident about what it really entails.
Now you and your student can go forth and conquer this hopefully-now-less-daunting test!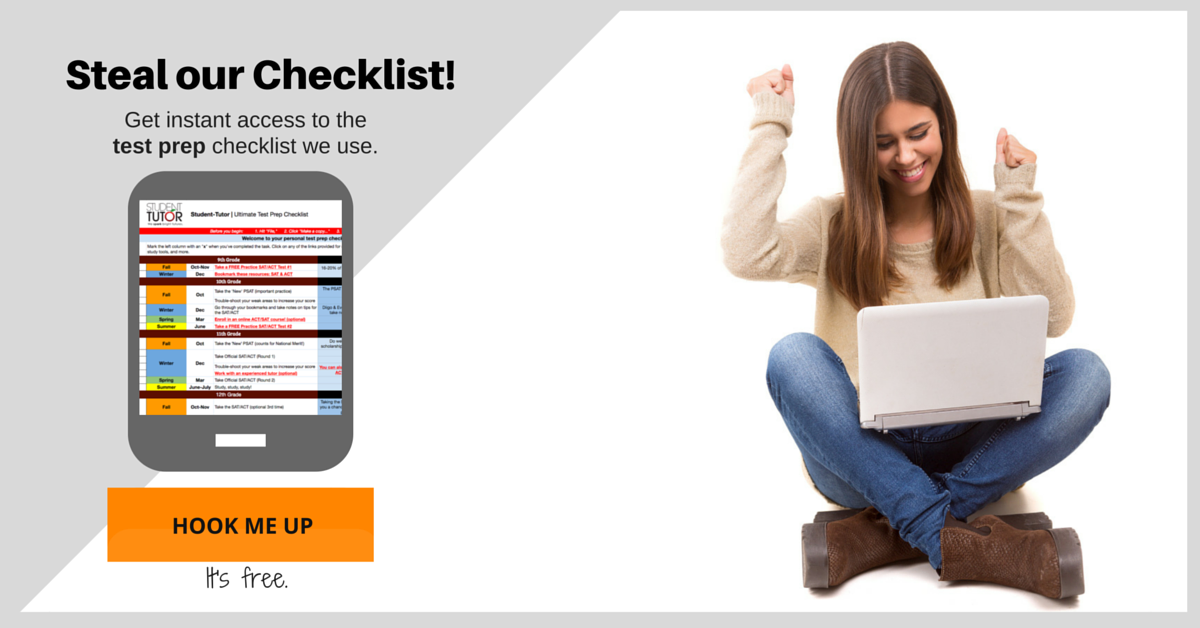 Which of your common misconceptions have we debunked? Let us know in the comments!
Co-authored by Tiffany Thornton
The following two tabs change content below.
Dressler Parsons
Dressler Parsons spent most of her childhood in an adobe house her father built in rural Arizona. Right now, she's taking so many business and art classes at Barrett, the Honors College at Arizona State University, and plans to graduate in Fall 2016 with a Bachelor of Science in Marketing, and a Bachelor of Fine Arts in Intermedia. And, handily enough, her SAT scores and grades qualified her for ASU's Presidential Scholarship (worth $24,000), as well as the AIMS tuition waiver. She is passionate about showing people their potential for a bright, beautiful future. In her free time, she cooks edible things and knits inedible ones.
Latest posts by Dressler Parsons (see all)